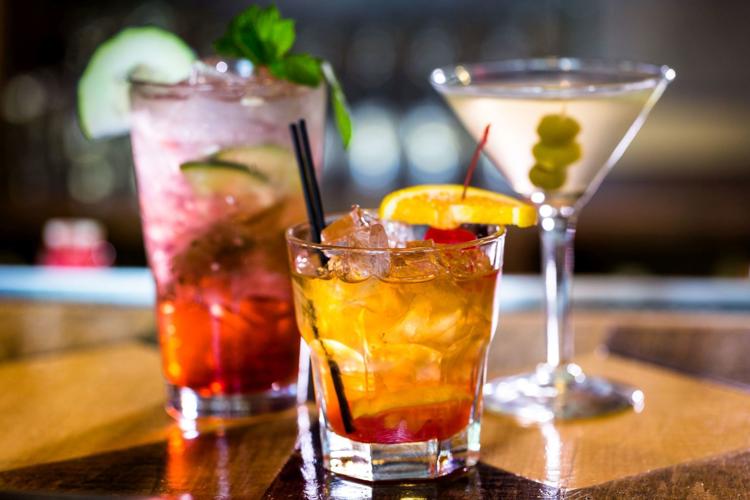 Happy Hour has evolved into so much more than half-priced margaritas at the swim-up pool bar on your Mexico vacation. The ultimate act of self care, Happy Hour can take the edge off a long work day, help you reconnect with friends before the nightly ritual of dinner, bath time and bedtime with the kids, and provide a cost-effective way to "treat yo' self."
In Napa Valley, Happy Hours are as abundant as sunshine and vines, and the choices are seemingly endless. But select restaurants incorporating these four Happy Hour trends are sparking a Marie Kondo standard of joy and should not be missed.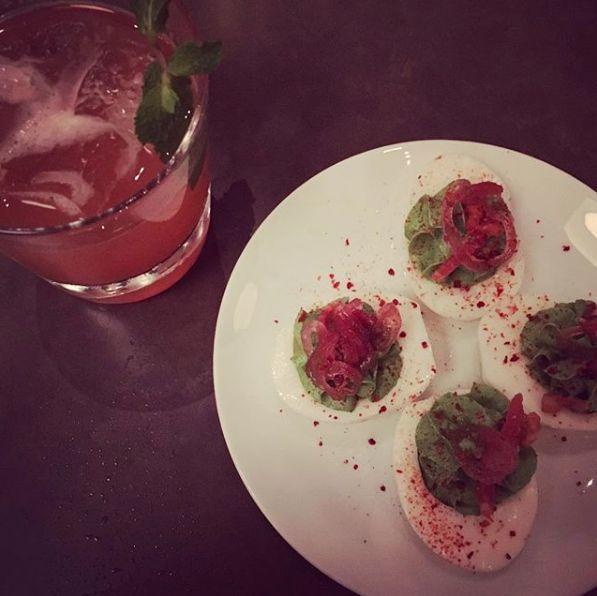 Happy Hour is a little bit like Black Friday, but year-round and without the aggressive shoppers (it has happy in its name, after all). It's a chance to save big on some of your favorite, but often too-pricey delicacies, like oysters on the half shell.
You can go straight to the source, Hog Island Oyster Co., and slurp Chelsea Gems from Washington at half-off ($1.50 per) between 5-7 p.m. on Tuesdays and Wednesdays.
For $18, Sunday-Thursday, you can down a half-dozen at Angèle, plus indulge in other French delights on the cheap, like fried deviled egg with shaved black truffle for $6.
But for the best deal in town, you'll have to head Upvalley, where Tra Vigne Pizzeria offers $1 oysters as part of their daily 7-0-7 Happy Hour, as does Harvest Table, Tuesday-Sunday.
"Our $1 oysters on the half have been a huge Happy Hour hit. In most restaurants, you expect to pay anywhere from $3-$4 per piece, making these a very expensive menu selection, particularly if you are sharing," said Cynthia Ariosta, Marketing and Community Outreach Director for Tra Vigne Pizzeria. "Offering delicious oysters at a buck a piece gives our guests the opportunity to splurge on something regularly that is very often only purchased as a special treat."
While you're at it, toast to your joie de vivre with something sparkling, also too often reserved for special occasions. Angèle knocks 25 percent off bottles of domestic sparklings on Sundays and Champagnes on Wednesdays, and you can sip local bubbly by the glass for $7 during Happy Hours at Charlie Palmer (Tip: pair it with a $7 order of Lobster Corn Dogs) and Carpe Diem.
Despite its name, Happy Hour is rarely just one hour and its timing is loosely defined, though it typically occurs between the end of the working day and dinner. This practice dates to Prohibition, when it was common for people to attend secret cocktail hours at speakeasies —what today's college freshmen refer to as pre-gaming — to get a buzz going before heading to a restaurant that couldn't serve alcohol.
But with so many competing Happy Hours in Napa Valley, some restaurants are breaking tradition and opening up their doors for a little late-night imbibing.
Napa, whether describing the city or county, is always synonymous with wine country. Yet after a day of walking through wineries sipping wine,…
While Charlie Palmer in the Archer's lobby was an instant Happy Hour hot spot from its 2017 opening, the hotel's rooftop bar, Sky & Vine, is even more inviting on a nice day. In an effort to avoid pitting the two against one another, while also recognizing a need for a late-night sipping spot, Sky & Vine introduced Reverse Happy Hour, available from 9 p.m.-close, Sunday-Thursday. Enjoy $9 cocktails and munch on $10-or-less snacks by the fire pits.
The Andaz also placates the late-night munchies on their Mercantile Terrace with $6 bites and drink specials on Sunday from 6-10 p.m., and in true Italian style,
Ca Momi Osteria hosts L' aperitivo, Tuesday-Sunday at 5-7 p.m. and then again from 9 p.m.-close. During these windows, Ca Momi serves spritzes, wines, beers and flatbreads for just $5 and will knock $5 off the price of any pizza.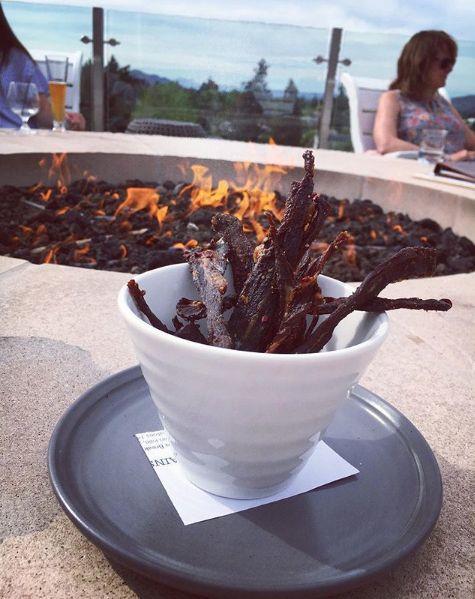 Speaking of $5, the price is right at many Napa Valley Happy Hours. It's not a bad strategy either; after all, it worked wonders for Subway and their footlongs. In addition to Ca Momi, Torc's Happy Hour menu is completely comprised of $5 bites, from the face melter quesadilla with short rib and habanero to the deviled eggs topped with pickled onions and bacon. You can also munch on edamame, shisito peppers and even a California roll for the low price of one Lincoln each during Eiko's Social Hour.
"We decided to make all our Happy Hour menu items $5 so when people come in, they can try a variety of items while also enjoying very reasonably priced wines by the glass and cocktails," said Cynthia O'Toole, TORC proprietress and wine director. "It's a great way for locals to see what we're doing without committing to a full dinner. As a result, our bar is full most nights."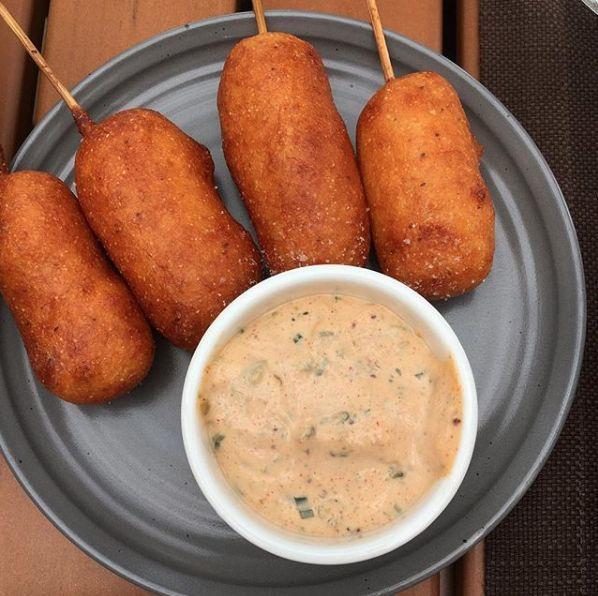 Would You Like Fries with That?
All of this fun comes with a catch: those $5 beers and bites add up quick and before you know it, you can't afford dinner. Luckily, some local spots are taking a page from your favorite fast-food joints with a money-saving combo that'll leave you feeling relatively full.
At Kitchen Door, you can get a Burger and a Beer for $8 and Ca Momi's daily PMS — not what you think; it stands for Pint, Margherita pizza & Spritz — costs $15.
Compline may be best known as a wine bar, but you can get three tacos and a beer for $10 as part of their Late Night Family Meal, available daily from 9-11 p.m.
Satisfy your cravings
With our weekly newsletter packed with the latest in everything food.