The point of travel for me is to experience a place different than the one I live in. It doesn't have to be far away. Recently, in a three and half hour drive from my home east of Napa, I found myself a world away on a quiet, wind-swept, stretch of the Mendocino Coast that can only be reached through thickly forested roads or along a twisting, cliffhanging stretch of Highway 1.
It wasn't always this quiet for the small community of Elk. A hundred plus years ago it was a thriving logging community, home to hundreds of lumber workers, and accessed by train and trestles as well as by pleasure schooners up from San Francisco.
Founded in the mid-1800s, Elk (previously called Greenwood) became a lumber empire. Redwood trees were felled and brought to the coast by train. The logs were offloaded to a mill pond, sorted, and milled into planks. These were then loaded, via a wharf, onto schooners for the booming building market in San Francisco. The trains are long gone, along with the lumber industry and the pleasure schooners. Elk shrank to about 200 people and became home to artists and others amenable to a quiet, remote life.
Today the village of Elk boasts several accommodations, a small general store, art galleries, and Mendocino's only Michelin-starred restaurant at the Harbor House Inn. The Inn was constructed in 1916 and elegantly restored, almost one hundred years later, between 2013 and 2018. It stands on the edge of the continent, poised on a bluff surrounded by lush gardens that reach down the slope toward Greenwood Cove and its private beach, accessed from the inn by stairs.
The view from almost anywhere on the property is a panorama of the Pacific Ocean and the far horizon. Close in the view is of the never-ending surf breaking on the cluster of tunnel rocks just beyond the cove.
The restaurant, which faces the ocean, is small, with seating for only 18 to 20 people. Tables are generously spaced inside a wood-paneled dining room that is simply, almost austerely, decorated with a few things speaking of the sea. There is additional seating on the broad back deck of the restaurant, also facing the ocean.
Dinner is a reservation-only affair with one seating and one option: the Full Experience Menu consisting of 10 to 12 courses featuring whatever chef Matthew Kammerer and his team have picked, foraged, fished, fermented, grilled, charred, steamed, or smoked that day from the land and the sea.
Kammerer wants people to engage in everything around them - the smells, the taste, the sight. "My vision is what this place tastes like to me," he says, leaning forward in his chair in the garden where we're sitting, his enthusiasm apparent in his eyes sparkling behind his dark-framed glasses.
It's a hyperlocal vision, with almost everything served at the restaurant coming from within 50 miles. "We harvest our salt from this cove,' he tells me, gesturing to Greenwood Cove below. "We harvest our seaweed there too, then dry it in the sun – it retains more flavor that way." We'd passed by the drying seaweed on our way to the garden.
Kammerer told me that I'd probably driven or walked past many things that would be on the menu that night. He said that before he came to work that day, he'd gone into the forest near his house and picked lace lichen, miner's lettuce, chickweed, yarrow, purple cress, bracken fern, and Monterrey pine. He explained that it's as if every 10 minutes has its own microclimate, that things are always changing, so no experience can be exactly repeated. I found that a fascinating way to look at and to think about food, one that made sense – food alive and always changing in nature.
The Inn has its own vegetable garden, but it has also recently purchased a 320-acre farm not far away, where more herbs vegetables will be raised, along with cattle and other livestock, honeybees, and more.
When I asked if there was anything that he still wished for, Kammerer leaned back in his chair, his hands folded. He smiled and shook his head. "No, not really." Sounds like he's found his paradise.
One of the secret weapons of the restaurant is its beverage director and sommelier Marsella Charron, a charming, articulate young woman. Her brilliant wine pairings are so perfect with Kammerer's food, that they extend the flavors he creates to a crescendo.
With a cellar of more than 3,200 bottles from which to choose, Marsella develops her daily wine pairings and non-alcoholic pairings based on Kammerer's menu for that evening. "He's a genius," she says.
Clearly, she loves working with him, and describes the meals and the pairings in terms of the scents and aromas of the land and seascape. Not surprisingly, she often opts for wines that speak of the ocean, of salinity, of the salt air that wafts across the land.
Her wines, and sakes, come from mostly small producers, both local and from around the world. Her experience overseeing the 19,000-bottle cellar at Post Ranch Inn in Big Sur, another remote location, has given her a wide and deep well of knowledge to draw from, and everyone who dines at Harbor House benefits from the Kammerer-Charron shared aesthetic.
After speaking with Matt and Marsella, I was looking forward even more to dinner. My curiosity had been peaked by her description of her non-alcoholic pairings, and even though we had chosen the wine pairing, she brought us one of her creations to taste. She explained it was apple juice from Philo Apple Farm and anise hyssop from the garden. It was shaken with the herb and egg whites, then served with a large ice cube and a garnish of anise hyssop. Crisp, slightly tingling and with an intense aroma, it was like drinking a late spring garden. The entire meal from that first taste to the last bite of dessert was an education in flavors and the senses.
Our server described each course and its ingredients and process in detail, along with instructions on how best to proceed. Marsella did the same for the wines, giving a bit of history of the winery, its particular location and special attributes, and why she chose it for the pairing.
We watched as she and the servers smoothly and unobtrusively navigated the guests, sharing the story of each dish and beverage with the other tables, just as they had with us. It made for a collegial experience, knowing we were all sharing not only food but knowledge.
The extensive meal included melt-in-your-mouth abalone roasted in a Kombu seaweed packet and paired with the briny, mineral Skerlj, Vitovsko, Caros 2016, produced on two hectares of land in northeastern Italy just inland from the Adriatic.
Lace lichen was served in an earthenware cup in nori broth (eat the lichen-like noodles), a delicate, hot savory sea urchin custard paired with a chilled sake of a special provenance.
Spring Vegetables in Red Daikon Poaching Liquid followed, paired with a red wine from Piedmont in Italy, Burlotto, Verduno Pelaverga 2019.
A generous morsel of Black Cod with Forest Nameko mushrooms and seaweed vinegar arrived next, serenely centered in a shallow bowl, paired with Hundred Suns, Gamay Willamette Valley, Tualatin 2019.
Tender local lamb, smoked over Monterey pine and served with leeks, was accompanied by Alder Springs Vineyard, Syrah, Mendocino 2016, from the high, steep slopes of northernmost Mendocino County.
Large, thick slices of house-made sourdough bread laced with sea lettuce and cultured butter was served after the first course, but it was so delicious we finished it halfway through the meal.
Dessert was a symphony of its own, a splendid, deep-stemmed ceramic bowl filled with grilled wakame ice cream, served with a pour of rare Champagne Ratifia. The meal concluded with a hot, soothing infusion of Douglas Fir, a little grilled honey and white chocolate, plus puffed wild rice.
After the meal, we went upstairs to a big comfortable bed in a corner room with views of the ocean from both windows for a sound, and peaceful sleep. I woke once to a view of the full moon shining a path across the Pacific. It seemed magical, and extremely far away from my hometown walnut orchards.
Morning came and with it a tray laden with a pot of hot coffee, hot milk on the side, shirred eggs with leeks, sourdough bread, and freshly squeezed orange juice, all to be savored at the table in front of one of the windows. Yes, it was hard to leave, but more adventures awaited in this wild and otherworldly stretch of the Mendocino Coast.
More Mendocino
The first stop was Greenwood State Park, just a few minutes south of Harbor House on Highway 1. It's only a short walk from the parking lot down to the curved, sandy beach or the view and the salty sea air can be enjoyed from the park's bluff set with picnic tables. Across the highway is Elk store where you can conveniently stock up on picnic supplies.
Our next stop was up the coast a bit, through the forest, then north on Highway 1 to Albion, to visit Cliff Glover, a local potter responsible for creating some of the tableware used at Harbor House.
To reach the studio, we followed Albion Ridge Road, bordered on both sides by intriguing-looking cottages backed into the edge of the forests, until we reached 'F' Road, identified not by a standard road sign, but a hanging metal 'F" painted yellow. We drove past it twice.
At the end of the road, we found the potter's compound of four or five buildings and a luxurious garden. Glover, a large, impressive man with a shock of grey hair greeted us.
As we toured the studio, the showroom, and the large space holding the firing kilns, he regaled us with stories. My favorite was the story of the communal wood-fired kiln constructed at the top of Albion Ridge and shared by eight or more potters, all working in shifts, 24 hours a day, for seven days, tending the kiln. Glover showed us several pieces of pottery, tracing the story of the fire's heat as it progressed.
He talked about classes he's taught and hopes to teach again at his property, combining the way of the Japanese Tea Ceremony with the actual construction and firing of a personal tea bowl. In the meantime, he's open by appointment and well worth a visit.
Next, off to the beach at Van Damme State Park, less than 10 minutes north of Albion. Here the large parking lot abuts the beach itself. Just step over the logs and find a spot to spread your blanket and picnic fare.
We found a thick log, protected from the wind, that made a perfect backrest, and settled into our simple picnic of salami, cheese, crackers, and olives, along with some of the rosé we'd brought along in our cooler bag. The only sounds were the occasional cries of the seagulls and the slap of the water on the shingles. In the distance, bright red and yellow kayaks skimmed in and out the caves carved into the rocks at the far reaches of the beach. It would have been easy to nap, but we restrained ourselves.
Glendeven Inn
Within 10 minutes of leaving the beach, we were being shown our room at Glendeven Inn, a historic property with a lodge and other buildings, including a chicken coop and llama barn, nestled in picturesque grounds.
Our room, which felt like a forest cottage, was part of a discreet fourplex and had a fireplace, sitting area and day bed alcove, dining table, and chairs. The windows were plentiful and looked out in all directions toward the finely manicured gardens full of ferns and rhododendrons framed with trees and thick green grass. The ocean could be seen from the porch and lawns. Best of all, a three-course hot breakfast, including a quiche from the Inn's chickens, and bubbly, berry cobbler, would be delivered in the morning, piping hot and tucked with white linens into a basket.
Dinner that night was at the iconic Little River Inn, only four minutes north of Glendeven Inn, overlooking the ocean. Sadly, the famous Ole's Whale Watch Bar was closed for seating, but locals and visitors alike filled the inside dining area and outdoor patio.
Executive Chef Marc Dym continues to produce classics with a twist, like braised beef short ribs with polenta, crab cakes accompanied by celery root remoulade, and stellar desserts like berry cobblers.
Chef Dym and his team and chef Kammerer of Harbor House Inn and his team, as well as others, are deeply involved in the first-ever Sea Urchin Festival, a not-to-be-missed event presented from Nov. 7 to Nov. 9. Partly educational – the purple sea urchins are destroying the coastal kelp beds, which are the habitat of red abalone – and decidedly gastronomic, the festival will showcase sea urchin with special dishes being served by restaurants throughout the area, encouraging people to discover and to eat more sea urchins. It's just one more reason to return to the Mendocino Coast, truly a world away.
Catch up on Napa County's top news stories
Get unlimited digital access to the Napa Valley Register for just $3 for your first 3 months! Enjoy every article without restrictions and find tons of subscriber-only perks, such as access to our daily eEdition. Click here for details!
Check out the week in cartoons
Lisa Benson cartoon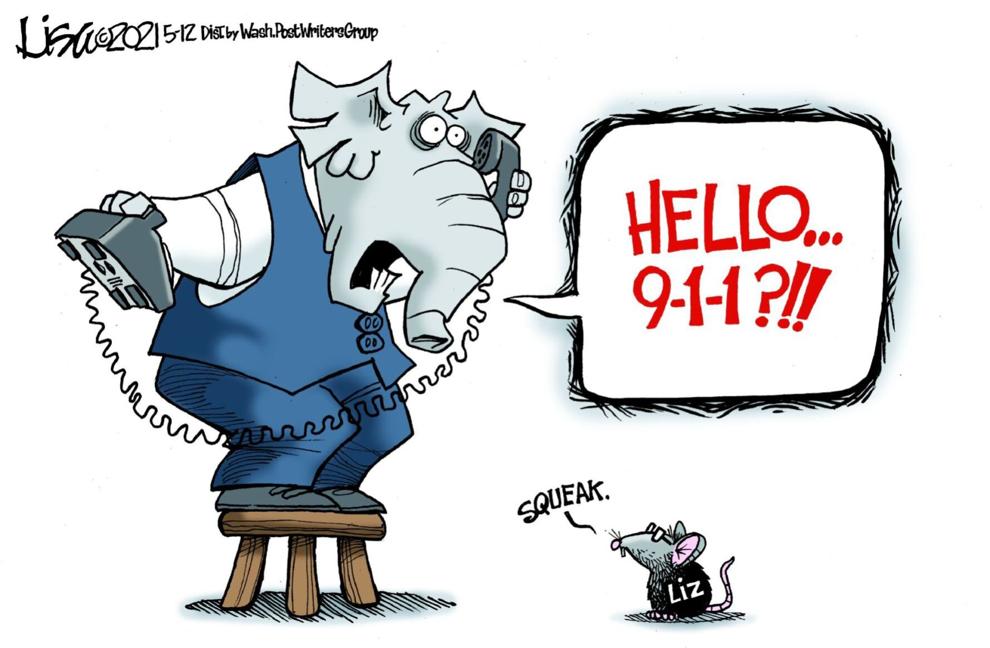 Clay Bennett cartoon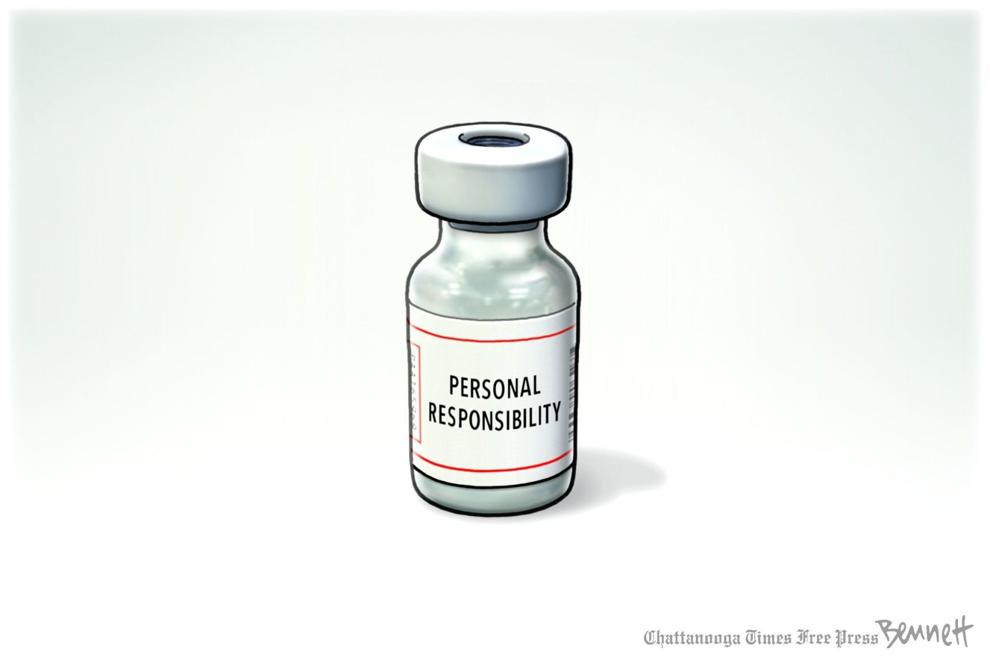 Clay Bennett cartoon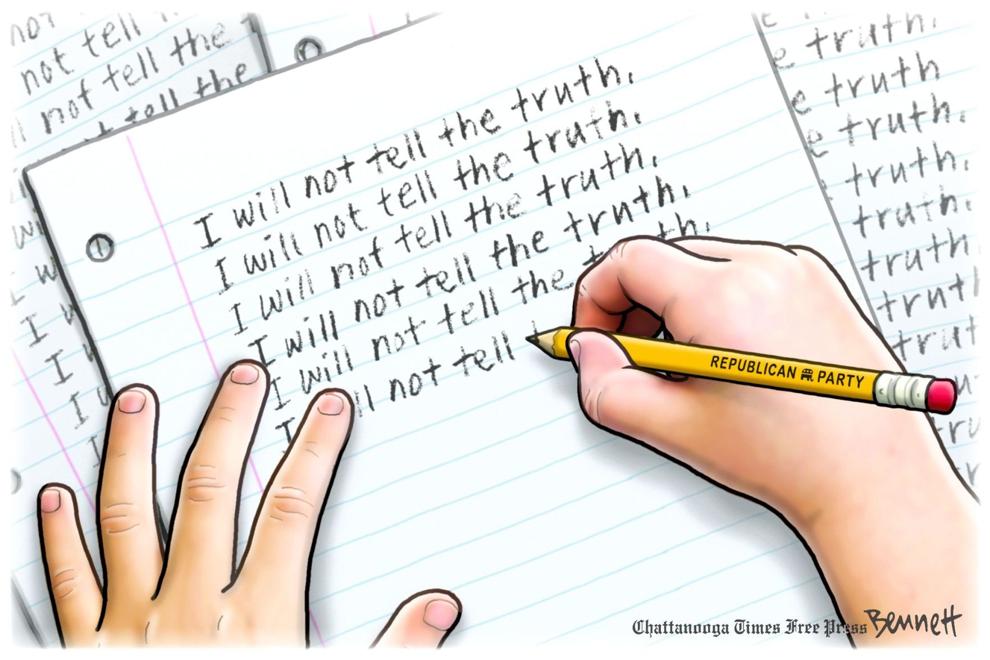 Clay Bennett cartoon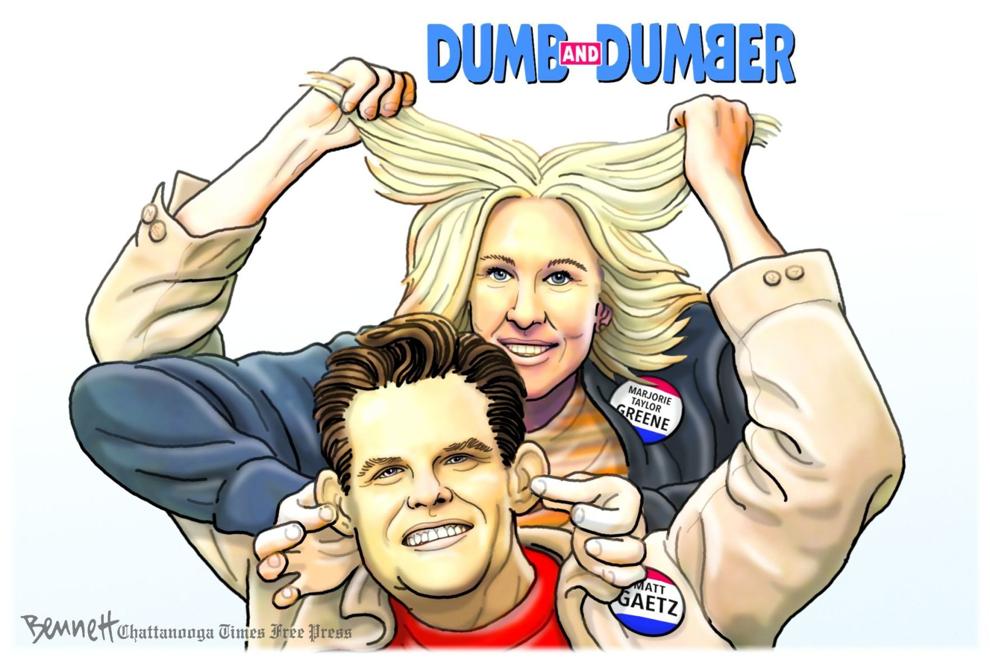 Clay Bennett cartoon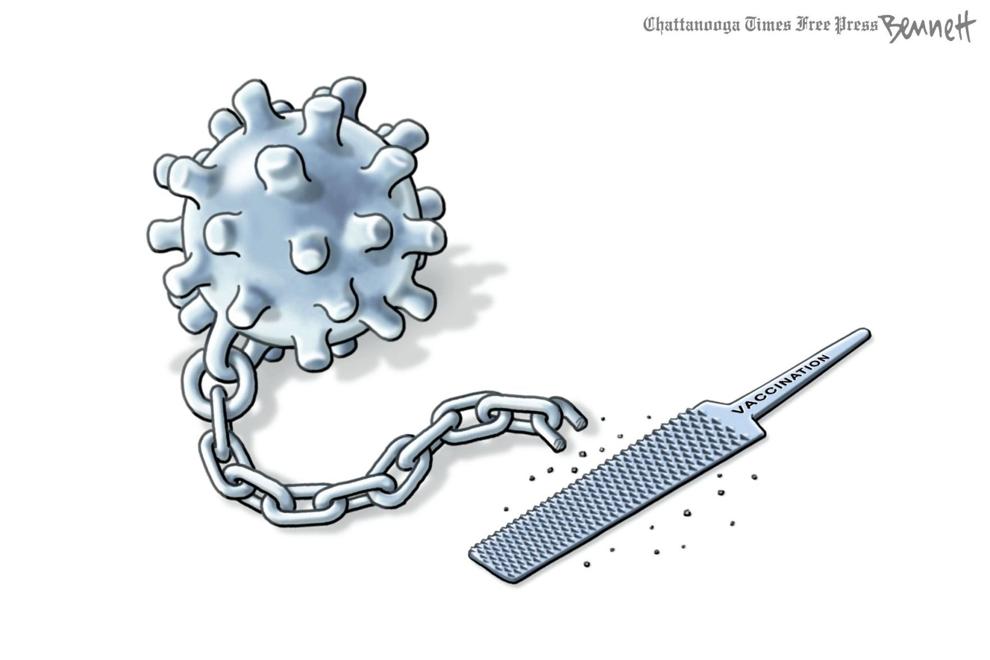 Clay Bennett cartoon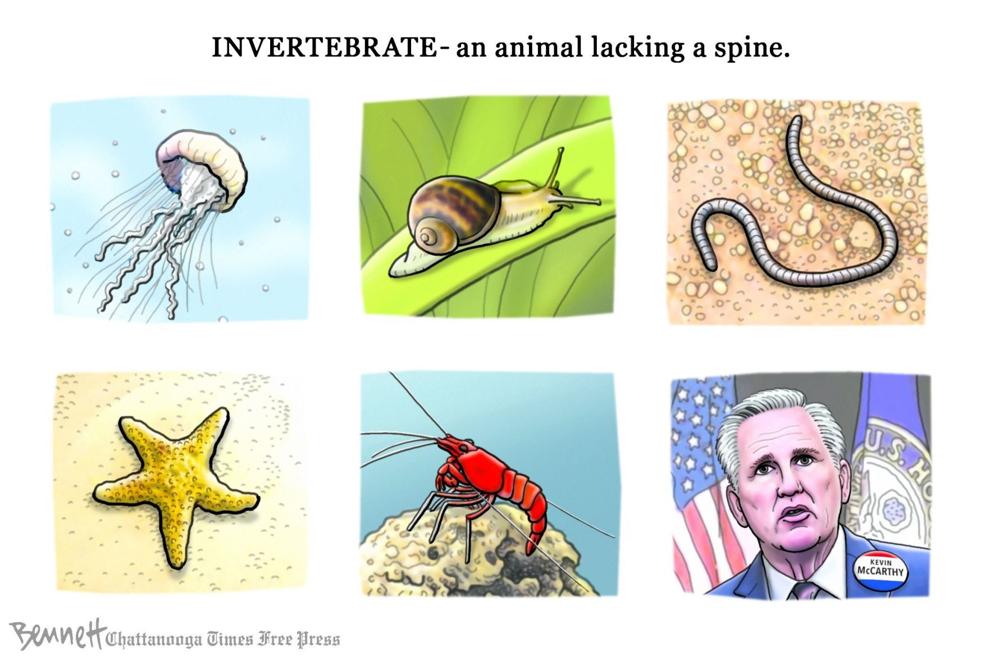 Jeff Danziger cartoon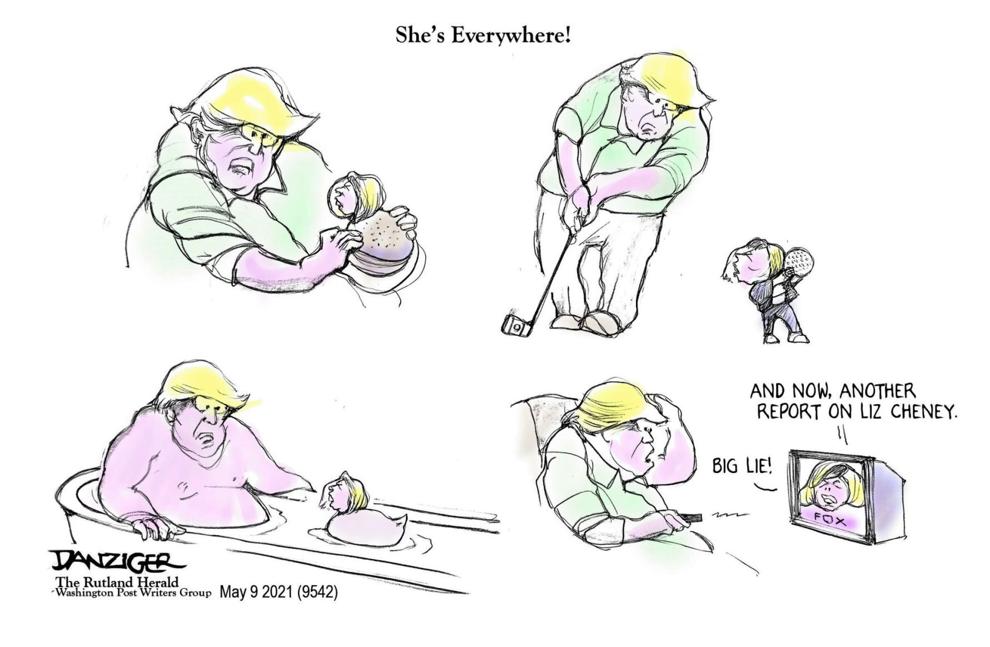 Jeff Danziger cartoon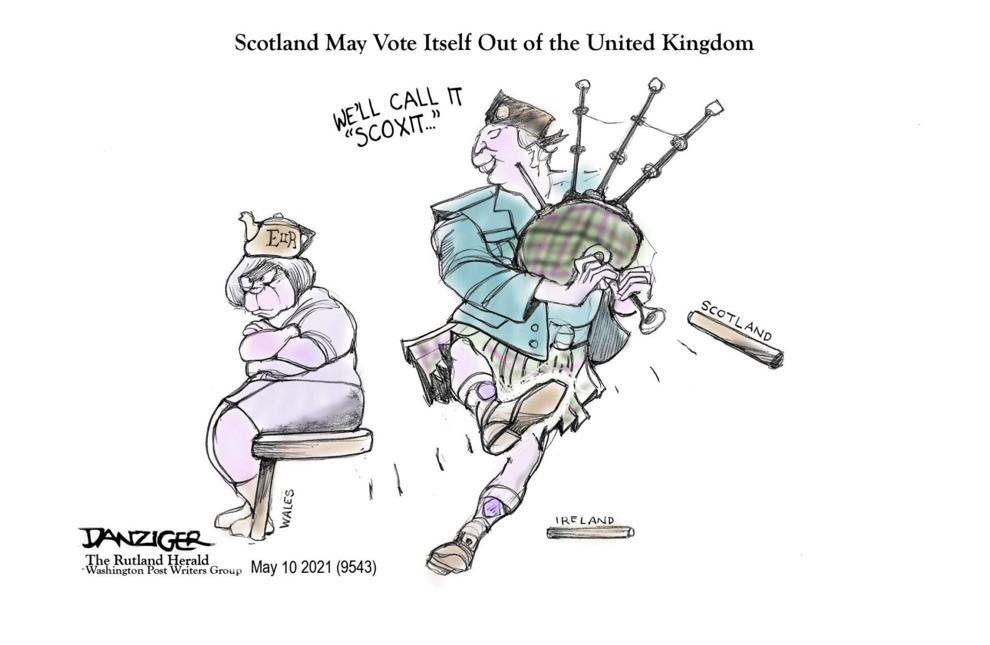 Jeff Danziger cartoon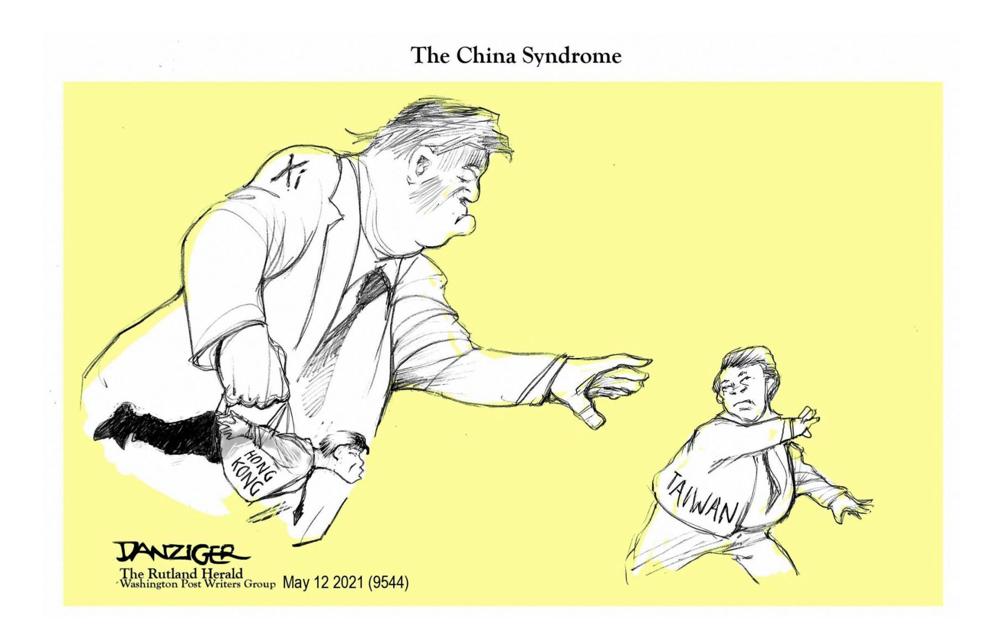 Jeff Danziger cartoon
Jeff Danziger cartoon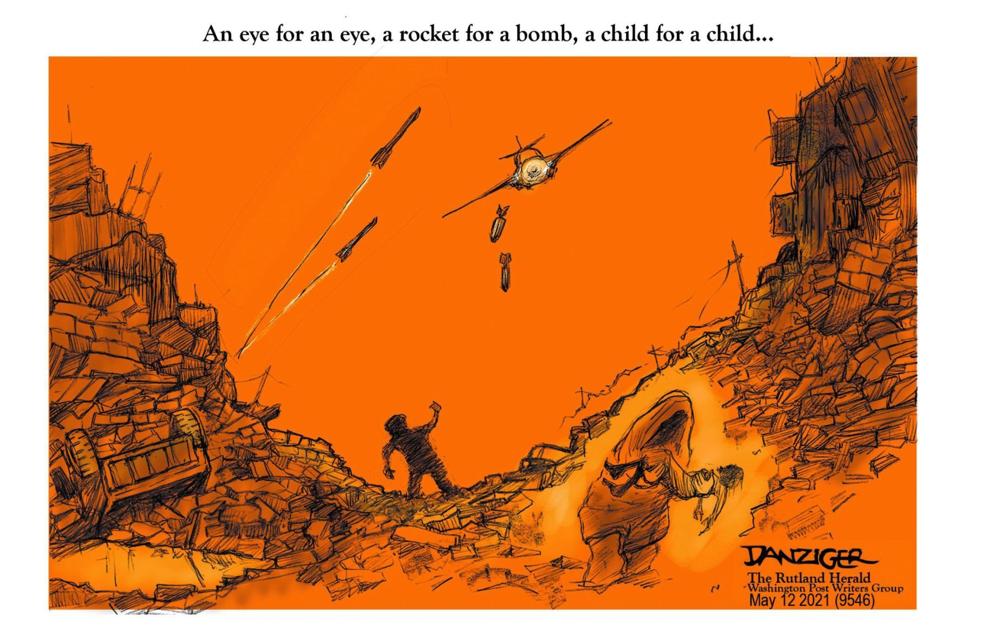 Jeff Danziger cartoon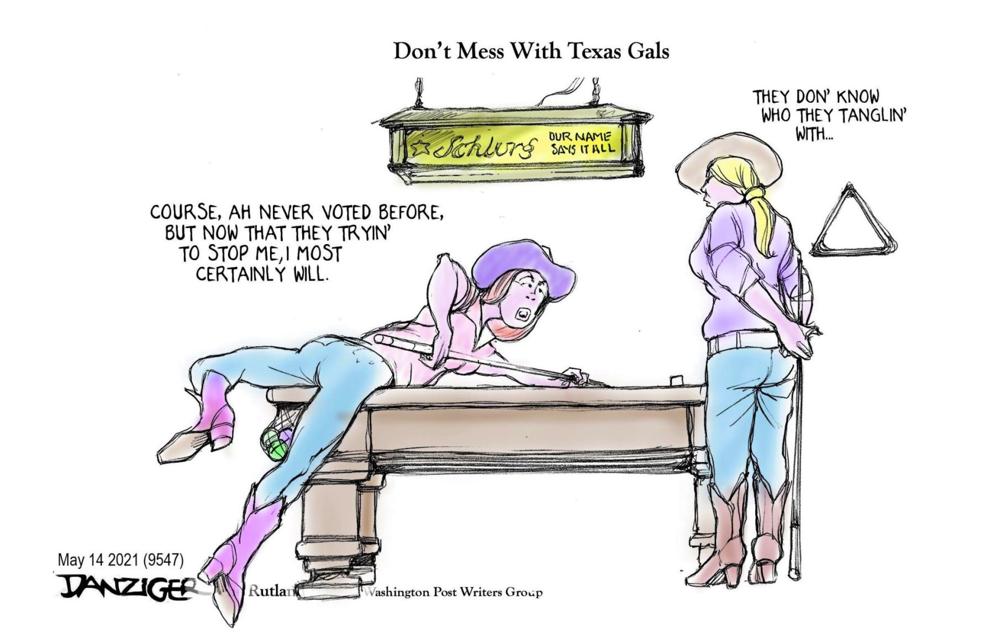 Lisa Benson cartoon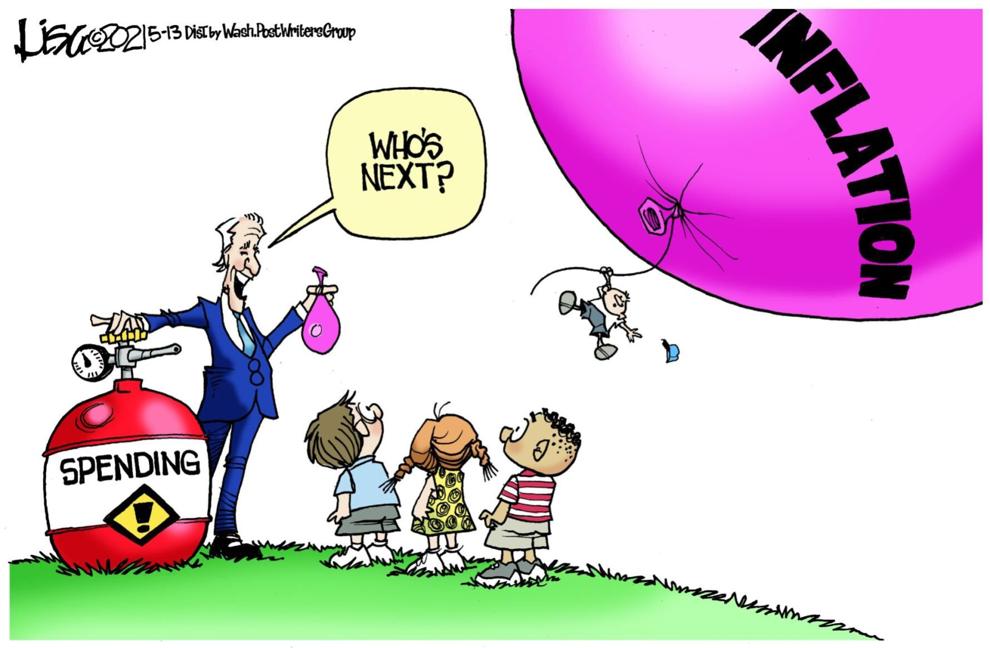 Lisa Benson cartoon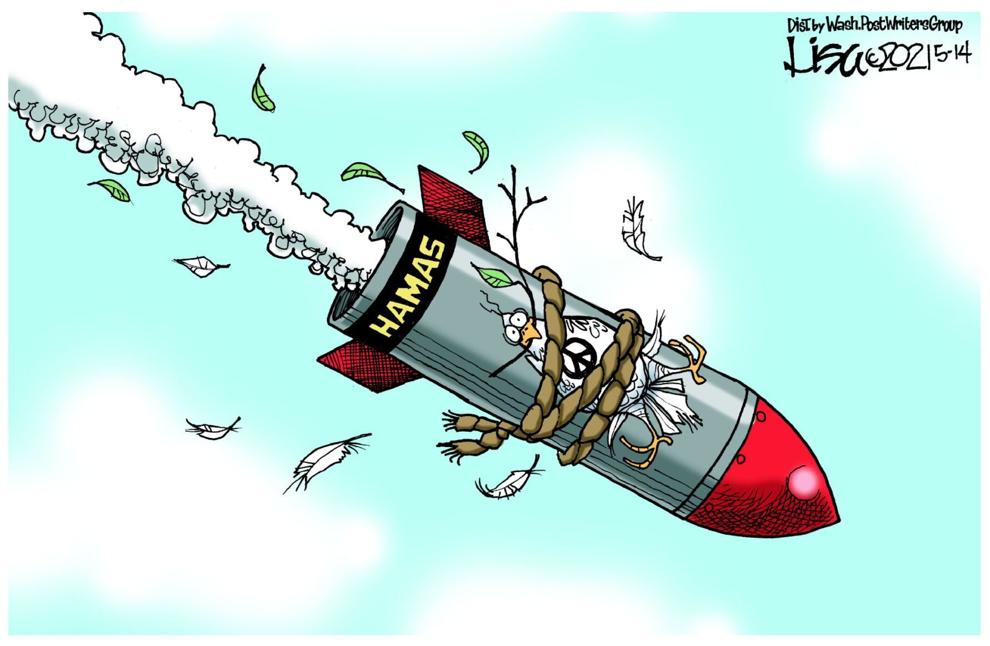 Mike Lester cartoon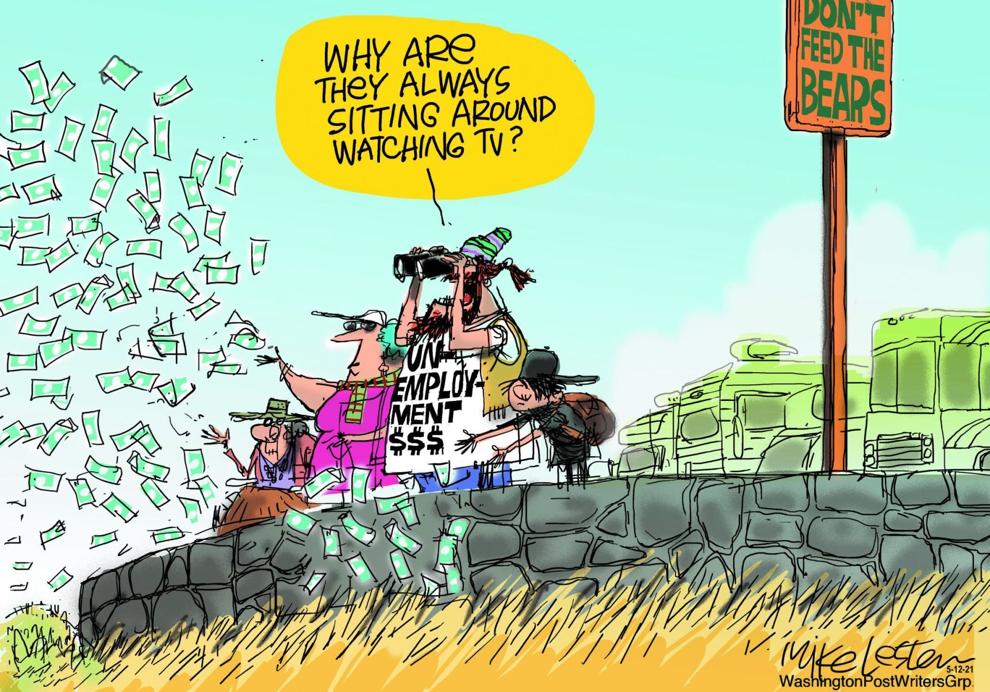 Mike Lester cartoon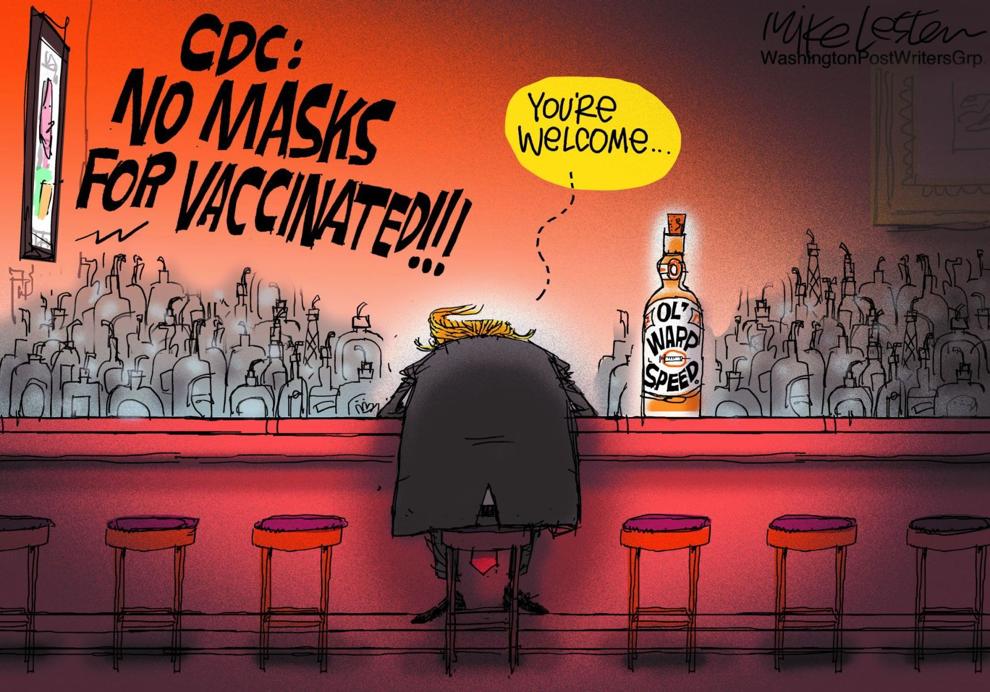 Signe Wilkinson cartoon
Tim Campbell cartoon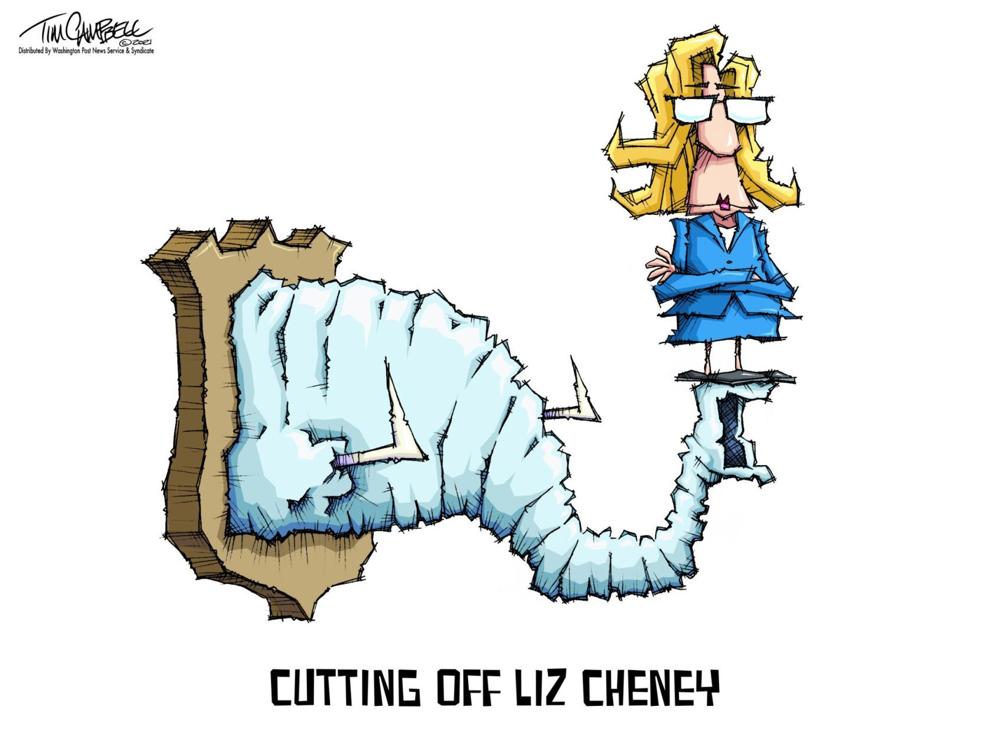 Tim Campbell cartoon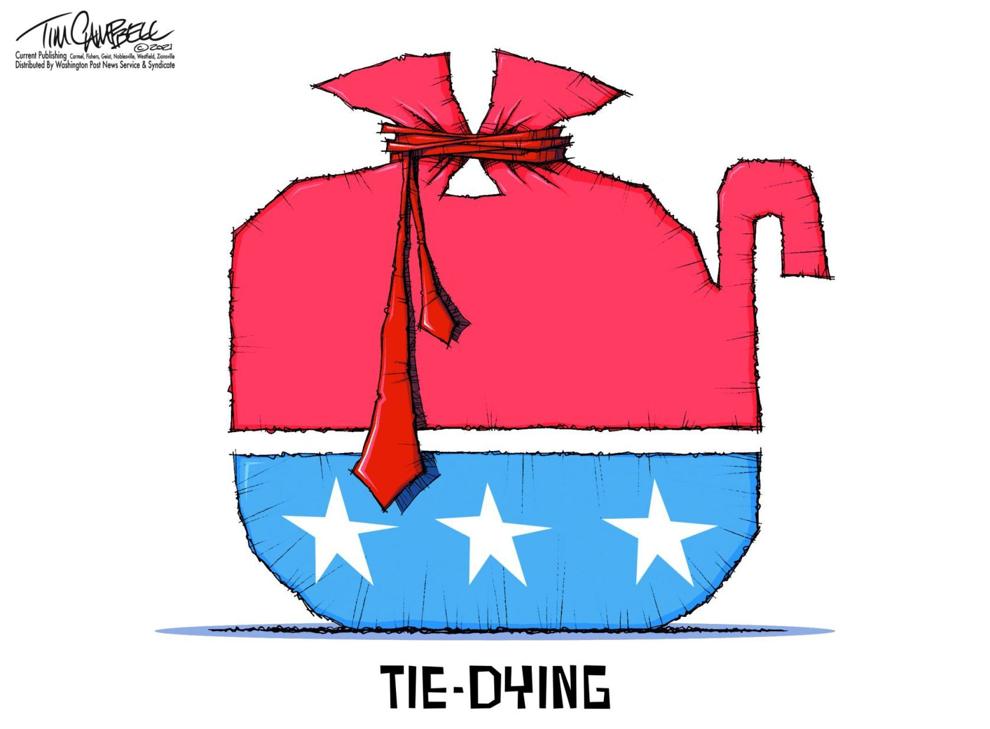 Clay Bennett cartoon