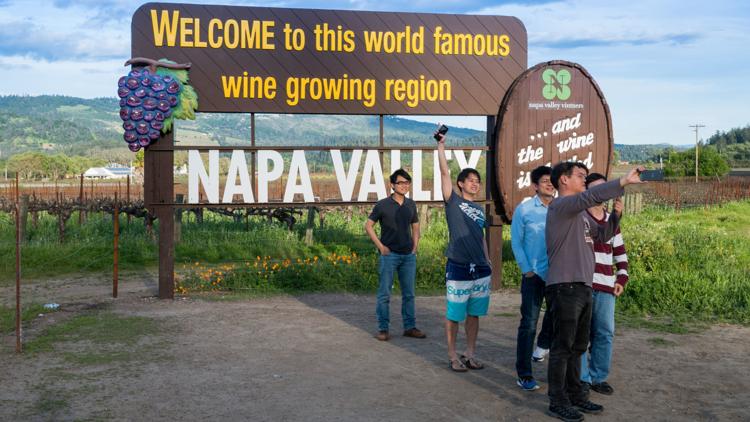 Ask any Napa Valley business owners their biggest challenge and they'll almost certainly respond by lamenting over finding, hiring and keeping qualified staff.
Ask for possible solutions and they'll likely point to more affordable housing, within the valley and nearby communities from which works can commute.
The argument goes that access to more housing will increase the number of potential employees and also provide current job-holders clean, safe and healthy conditions so that they can spend their time focusing on their jobs instead of worrying about covering rent. This is true. However, even with the spate of recent Napa County construction projects, the problem remains that building enough affordable local housing to meet the current demand is a costly, super-slow process that is often not welcomed warmly by the neighborhood where the proposed housing is to be built.
As politicians, developers and residents spar on the merits of expansion of housing stock and improved highways/transportation between nearby communities, business owners are left scrambling to find ways to manage the day-to-day challenges of too few (or no) applicants, distressed/distracted employees worried about rent, and high turnover rates. And here is what these business owners know: The problem is going to get worse before it gets better.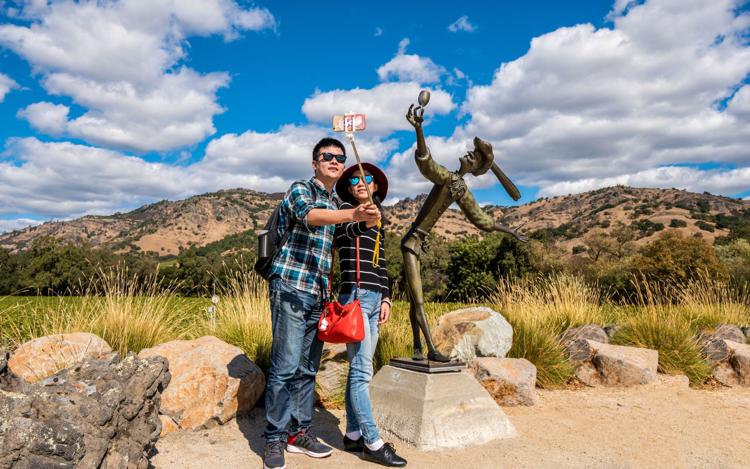 More requires more
Back in 1970, a few hundred thousand visitors came to the Napa Valley. In 2018, that number had grown to 3.85 million, statistics show.
Coupled with the potential harm on the environment and general quality of life of residents, is there an upper limit on the number of tourists who can visit an area per year before outstripping the ability to services them? Some say that the Napa Valley has already passed that limit, whereas others say we are not even close.
One way to explore if our system is nearing such a threshold is to look at other high-tourism areas. It's tough to compare apples to apples, but using the tourist per resident (TPR) may be a starting point.
According to recent California census data, the population of Napa County on Jan 1. 2018, was 141,294 — a 0.3% decrease from one year earlier. With 3.85 million visitors the tourist-to-resident multiplication rate is 27.
A TPR of 27 is high but not as high as Venice, Italy, which has roughly 20 million visitors a year and a population of 50,000 (a whopping 400 TPR) and Las Vegas at 65 TPR. Those extremes aside, a location with a similar ratio to the Napa Valley is San Francisco at 34 TPR. Lower ratios are found in Los Angeles at 13 TPR, New York City at 8 TPR, Barcelona, Spain at 6 TPR, Denmark at 5 TPR, and Copenhagen (metropolitan area included) and the Netherlands, both at a little over 1 TPR.
Tourism is increasing at all of these locations and has resulted in similar cries for more food service providers, hotel staff, industry professionals and an army to fill the many ancillary jobs that go along with servicing the increased demand from visitors and locals alike.
Is there a limit?
The idea that increasing tourism numbers has no upper limit is being questioned globally by destinations inundated with rapid and massive increases in visitation rates fueled by the expanding world population, increasing numbers of the middle class and cheaper travel.
Travelers are spurred by tourism organizations and the lure of social media shared photos, causing headlines to lament that lines now wait at the top of Mount Everest, with hikers stepping over dead climbers for selfies. Vandals are destroying delicate habitats in national parks that will take thousands of years to repair and hordes have trampled wildflower meadows in California and tulip fields in Denmark — all looking for that perfect social media post. Some locations are saying enough is enough.
Denmark has about 28 million tourists a year and a population of nearly 6 million. For a country of only 16,577 square miles, or about 20 times the size of the Napa Valley, they find the estimate that their visitors will increase to 39 million within the decade (from a 5 to 6.5 TPR) disconcerting, and they are already looking for ways to manage tourism in addition to building more infrastructure — including housing.
According to The Atlantic, because of increased vandalism, debauchery and an impact on quality of life for the residents, Denmark is now urging their tourism boards toward "destination management" instead of "destination promotion."
They have also put a moratorium on new hotel construction, increased fines for lewd behavior, added restrictions on new tourism-related businesses and increased limits on the sale and use of cannabis and alcohol. Likewise, The New York Times reports that cities such as Barcelona and Venice are exploring city entrance fees, increased consumption taxes, daily threshold limits and a host of other actions to restrict and control access. All locations are also looking to increase affordable housing.
The lure of increased visitation
Back in the 1960s President John F. Kennedy coined the idiom, "A rising tide lifts all boats," meaning that when an economy is performing well, all people will benefit from it. Taking the concept to heart, the Napa Valley — and hundreds of other tourist destinations around the globe — have been on a determined quest to increase visitation as a means to increase area revenue.
For years, such tourist destinations could buffer yearly increases, but like many sought-after resources there comes a limit. In the Napa Valley, workers could find housing in the valley through the 1990s, but then eventually they were forced to move into neighboring locations — Lake County, Vallejo, Sonoma County — and now even those are out of reach.
Another challenge is that initially the number of wineries, restaurants, hotel rooms and other such venues were drastically limited, creating an atmosphere of allure and exclusivity. Allure and exclusivity work until they don't.
A relatively limited number of wealthy visitors with a desire for privacy and secrecy — expensive luxury resorts, quiet high-end restaurants, extravagantly singular experiences — have largely been replaced by a greater number of value-seeking consumers in what may amount to a vicious cycle. In such situations, businesses are forced to either increase prices or increase the volume of those they serve, with many of the originally luxury-founded businesses struggling with a shift toward more commodity-based goods and services.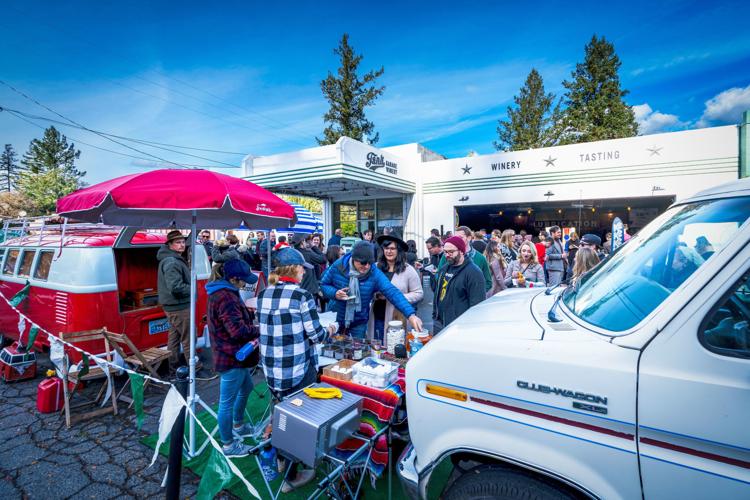 The destination of a destination
The Napa Valley has always been a destination. However, there have been booms and busts — phylloxera devastations in the 1890s and the 1980s and Prohibition from 1920 to 1933 as well as other economic downturns. Few know that in 1889 the Napa Valley had more than 140 wineries, more than 16,000 planted acres of wine grapes and that Inglenook Bordeaux red won gold at the world's fair held in Paris that year. By 1905, only 2,000 vineyard acres remained, and many wineries were abandoned with only a handful in business by the 1940s.
By the 1970s, that had changed, and 240 wineries called the Napa Valley home. Most of these early businesses didn't have formal, well-staffed tasting rooms. By 2008, the number of local wineries had grown to 557 — i.e. the number of Type 02 winery licenses within Napa County, according to the California Department of Alcoholic Beverage Control (ABC) database.
Ten years later, in 2018, there were 1,616 such licenses (a 190% increase). Some wineries have multiple Type 02 licenses — one for their winery and others for their stand-alone tasting room(s), of which there are now more than 50 in Napa County. And the wineries of today are nothing like those of yesteryear. Today's wineries are composed of dedicated tasting-room staff, marketing departments, sales personnel, winemaking departments, and others. Even a small operation that makes only 2,000 cases of wine per year often has eight to 12 full-time employees.
The number of vineyard acres in the Napa Valley in 1968 was 14,000; today there are 46,000 acres, statistics show. Whereas a family often used to tend their vineyards, bringing in help for harvest, today many Napa Valley vineyards are managed by external companies. At this point, nearly all of the plantable vineyard land has been planted under the current agricultural rules, which has some in the community seeking to change the regulations to allow for expansion opportunities.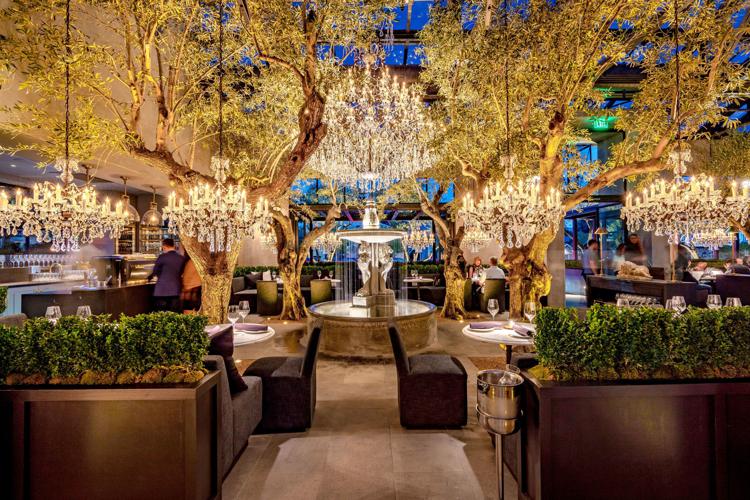 The food picture
Today, there are nearly 400 food providers in Napa County. The ABC reports that Napa County had 62 Type 47 restaurant permits in 2008. In 2018 there were 82 such permits, a 32% increase. However, these are not the only permits that allow the sale of food, and so, according to our own count, there are now nearly 221 places to dine in the valley. Although this number includes fast-food eateries, it does not include the dozens of food trucks and hundreds of caterers serving food around the valley. Add them all up and the number of food providers within the Napa Valley reaches nearly 400, each one of which requires cooks, waitstaff and support personnel.
Just a few weeks ago, ABC modified the rules for allowing an increase in the number of permits to sell spirits within Napa County. The proponents pointed to the fact that the original rules were based on the number of year-round residents and not the number of tourists.
More hotel room
Increases in the number of hotel rooms will require thousands of additional employees.
According to a recent City of Napa Economic Development Division report, in 2017 there were 2,365 total hotel/resort rooms already existing in the city of Napa and the surrounding area. The report says lodging applications in process or in the conceptual design phase will increase that number to 4,783 (a 102% increase). Most of these hotels and resorts are also building new restaurants and even launching their own wine brands to serve their guests. According to recommendations of the World Tourist Organization, the optimal number of staff per luxury hotel room is two, meaning that an extra 4,000 employees would be needed for these additional rooms.
Out-of-reach housing
House prices and rents within the Napa Valley are out of reach for many. According to Zillow, the median sold price of a single-family home in Napa County in 2011 was $361,000, but in 2018 this reached $706,000, a 95.5% increase. Compare that to the median sold price of a single-family home in the United States in 2011, which was $152,000 and today is $235,000 — only a 54% increase.
In 2017, the median monthly gross residential rent in Napa County was $1,777, according to American Community Survey. Because landlords typically require an annual income that's at least 40 times the monthly rent, a worker would need to make over $70,000 per year, or the equivalent of $35 per hour at a full-time job, working 40 hours per week for 52 weeks.
The Napa Valley Register recently reported a significant increase in the number of housing permits issued. Partly, this is due to the 2017 and 2018 wildfires and partly this is due to demand, but is it a leading indicator of a positive change or a lagging indicator of recent economic exuberance? Time will tell.
Commute options at their limit?
At present, an estimated more than 40,000 vehicles travel on two-lane — sometimes four-lane — Highway 29 through American Canyon on their way to and from the Napa Valley. Some are tourists. Many are commuting. At the northern valley it's no different — traffic between Santa Rosa and Lake County merging into Calistoga is less in terms of total numbers than in the south, but given the two-lane roads and twisty, mountainous terrain, stop-and-go traffic is common during the commute. With housing stocks reduced due to recent wildfires, the number of available workers has also dropped, helping with the density of cars but worsening the staffing shortage. It is not unheard-of for people to drive from as far away as Sacramento or Cloverdale to work in the valley.
Big challenges require vision
The Napa Valley has a problem. The increasing demand for increasingly limited resources will continue to put a strain on space, employees, water, rooms, houses, and more. This phenomenon is not limited to the Napa Valley and is affecting many of the world's most beautiful places.
Part of the solution to Napa Valley's staffing crisis is to look clearly at the existing data and develop a sensible strategy into the future. At its most basic, this is a classic supply-and-demand situation. As such, the solution will be in both understanding the elements of key variables and exploring alternative solutions.
As other communities around the globe are showing us, there is a moment when a tourist destination needs to consider switching from acquisition strategies to management strategies. Can the Napa Valley build its way out of this? There are those who would like to try. There are also voices on the other side warning of the potential risks. One potential place to start is by looking at a similar tourist destination that might serve as a good example for how best to move forward – or not.
Satisfy your cravings
With our weekly newsletter packed with the latest in everything food.