During an anniversary trip to Carmel, Napa realtor Mark Mazotti and his wife stopped for gas and lunch at a poke shop.
"Although it was good, it wasn't great, but there was a long line nonetheless and it was extremely popular," he said. "I have been making poke for almost 40 years now. It started when I lived in Hawaii in the early 1980s, and my family and friends have been the recipients of my poke making ever since."
Upon his return to Napa, Mazotti began his research for a to-go restaurant where he could offer underrepresented cuisine like poke, ramen and dim sum. His family pushed him to pursue this possibility. He said his children told him, "Dad, you make the best poke and soups. You need to do this," and friends chimed in, "Napa needs a full poke shop badly."
Mazotti originally planned to open a brick-and-mortar location for takeout. "The original concept was three order windows under one roof with outdoor picnic tables for casual dining until COVID-19 arrived," he said.
"However, using the technology expertise that I gained from 18 years of selling real estate, I noticed a new restaurant trend gaining momentum, a virtual or ghost restaurant. My restaurant had to be driven by the technology and the Internet. The result is iPOKEshack."
Regarding the name, the letter I is a reference to the Internet, while shack fondly recalls Mazotti's former life in Hawaii.
After doing some market research, Mazotti created iPOKEshack in late August, then its sister brands, iRAMENshack in October and iDIMSUMshack in November, to fill culinary voids.
"I opened to find a new way for everyone to order great food, not widely available in Napa, in a popup concept," he said. "We have some of the greatest restaurants here in Napa and yet, we had no poke, ramen or dim sum, until now. I am a huge fan of those cuisines and had to travel to get it. If that was my journey, how many others felt the same way?"
A history in food and wine
Mazotti is no stranger to the food and wine industries. As an Italian American born and raised in San Francisco, he grew up surrounded by all things culinary. His sister owned her own catering company, and his brother was a corporate cruise ship executive chef for more than 50 years.
His interest in wine began as a teenager. He studied viticulture in college as well as the Master of Wine and Master Sommelier programs. In 1976, he asked a family friend for a job in the wine industry and launched his career as a wholesale representative in Texas. He returned to California and worked for a variety of wine companies, including magazine and book publishers, where he worked alongside wine critic Robert Parker and importer Michael Broadbent. Wine Spectator recruited him to manage their publishing division.
In 1992, he moved to Napa where he opened 891 Restaurant at 891 Silverado Trail (now El Rancho Grande Mexican Restaurant). Upon its closure, he became the manager at Brix where he was also the wine buyer for five years.
He returned to the wholesale wine business where he worked as a territory manager for Paterno Imports. After 25 years, he left the wine trade because he felt like it was "no longer about the wine," but about making quotas and moving boxes. "For most of my life up to that point I lived and breathed food and wine," Mazotti said.
He took his longtime sales experience and founded his real estate business, Metro Homes and Hometown Realty. During this time, Mazotti learned to used technology and the Internet to build his business. After 18 years, he found himself drawn once again to the restaurant business. He wanted to return but in a nontraditional way.
Designed for locals
Mazotti's target market is locals, his friend and neighbors. "We launched for those who live here, and I doubt that many tourists will order ahead. I wanted to make sure that the locals were offered food you cannot get anywhere else, large portions, great quality, all at a fair price. Kind of a food or insiders club," he added.
To prepare for his weekly pop-up pickups, Mazotti rents commercial kitchen space at Spork Kitchens in Napa, where he and his team, Anthony Hughley, Lance Rood and Matthew Posert, create fresh, delicious, aesthetically pleasing, and large portions of poke and ramen on Fridays and dim sum on Sundays. "Because we do not have a formal dining room and we rent our commercial space as needed, I am able to pass those savings onto our clients. By having two weekly pop-ups, my staff can still earn some money. It's about both, a balance. Virtual restaurants may be only a few years old, but I believe they are here to stay for good, and we are on the ground floor," said Mazotti.
Popular dishes include the signature Ahi Shoyu Poke (shoyu, ogo and nori seaweeds, sweet onions, green onions, sesame seeds, vinegar, wasabi, sesame oil, avocado, and mangos), Saimin Deluxe (a Hawaiian, ramen-style soup with egg noodles, wontons, char siu, and ramen egg in a light chicken/shrimp broth), pork siu mai (pork with bamboo shoots and mushrooms in a thin siu mai wrap), and steamed barbecue pork buns.
When asked why he opened during the pandemic, Mazotti replied, "Although it was a gamble, I wanted to find a way to feed people. In the past, I have volunteered and fed first responders during the Napa wildfires, so with COVID-19 and its challenges, I wanted to find a way to offer to our neighbors and friends a 'food lifeline.' I was willing to think outside the box and we felt we could survive COVID-19 and keep going."
Place orders at the iPOKEshack.com website. All dishes are picked up cooked and chilled. Containers are microwavable for soups and dim sum.
For poke and ramen, pick-up is between 5 and 7 p.m. every Friday night. One may order up to one week ahead for the pickup. Ordering ends at 6:30 p.m. Friday and reopens at noon Saturdays for the following Friday.
Dim sum pick-up is on Sunday morning between 11 a.m. and 1 p.m. Ordering ends at noon on Saturday or when it is sold out.
The pick-up location is Spork Kitchens, 1758 Industrial Way Ste. 107, Napa. Call 707-815-0125 or email mypokeshack@gmail.com for more information.
Mark Mazotti's Poke Salad Recipe
(Fresh versus frozen. Under FDA law, only tuna can be served without ever having been frozen. Salmon is a different story. In Japan, one may use raw salmon, but they have issues with parasites. Therefore, it is not recommended in the U.S. If you buy fresh salmon, put it in your freezer overnight or buy frozen sashimi-grade salmon.)
1 small ball of prepared wasabi, from powder or tube
1 tablespoon Japanese or Korean pepper flakes. (If you use Spanish peppers, remove the seeds)
1 tablespoon rice wine vinegar
Prepare the salmon and tuna. (One may use all or either) Cut into ½ inch cubes and mix.
Add the soy sauce, wasabi ball, sesame oil, white pepper, and red pepper flakes. Mix and refrigerate for 1-2 hours.
In a separate bowl, add the spring mix and the poke mixture. Stir, then add the seasoning ingredients. Stir again well. You may wish to add spice to the dish and season it to taste. Enjoy!
WATCH NOW: A LOOK BEHIND THE SCENES AT NAPA'S IPOKE SHACK
CHECK OUT CALISTOGA'S LIGHTED TRACTOR PARADE 2019
Photos: Calistoga Lighted Tractor Parade 2019
Calistoga Lighted Tractor Parade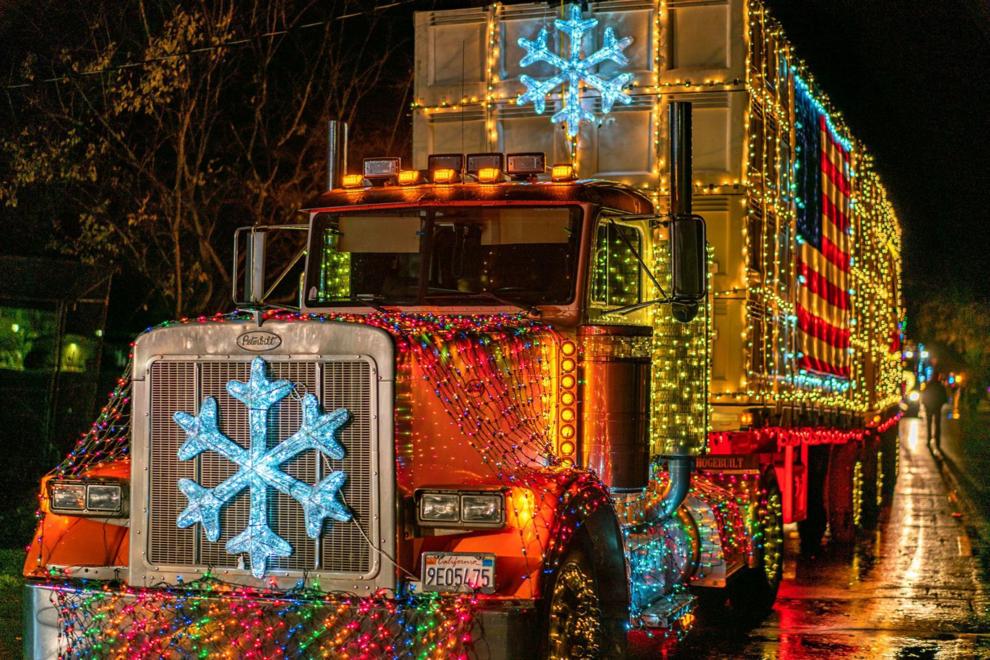 Calistoga Lighted Tractor Parade 2019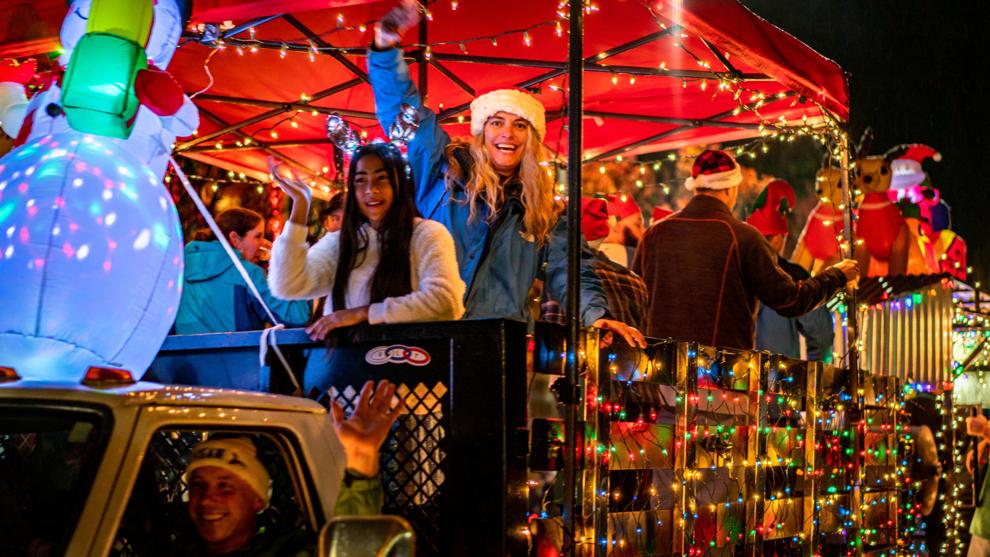 Calistoga Lighted Tractor Parade 2019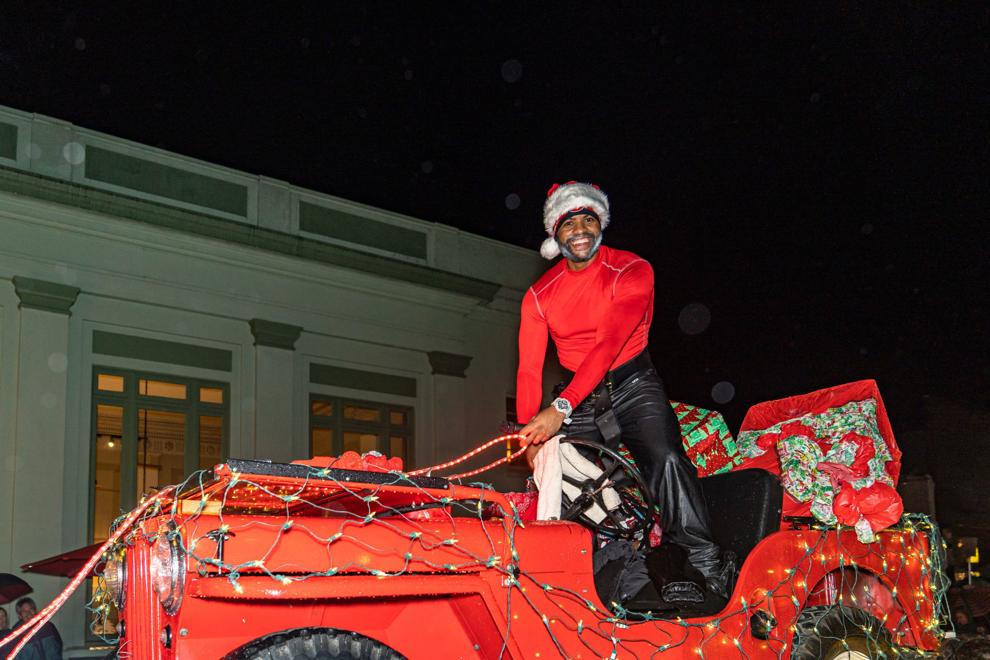 Calistoga Lighted Tractor Parade 2019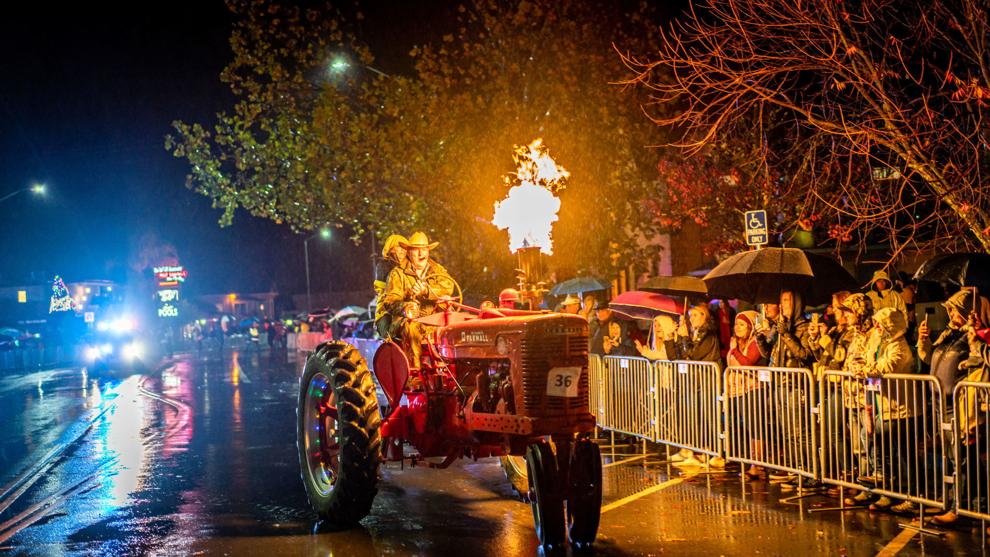 Calistoga Lighted Tractor Parade 2019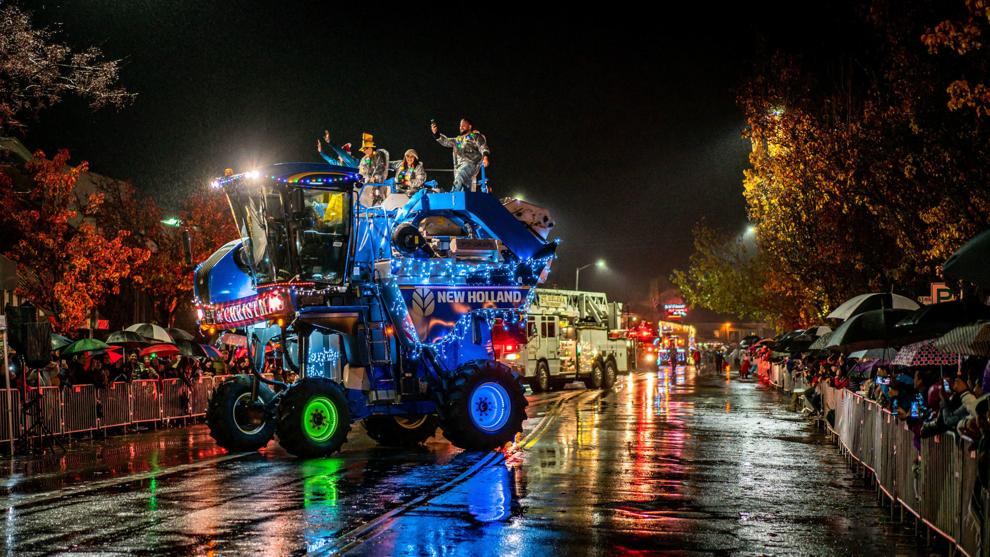 Calistoga Lighted Tractor Parade 2019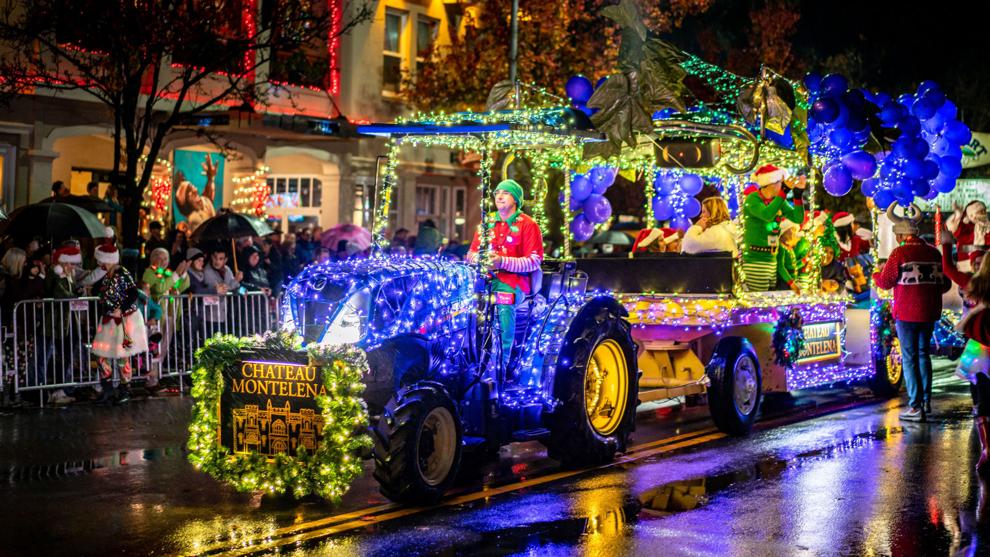 Calistoga Lighted Tractor Parade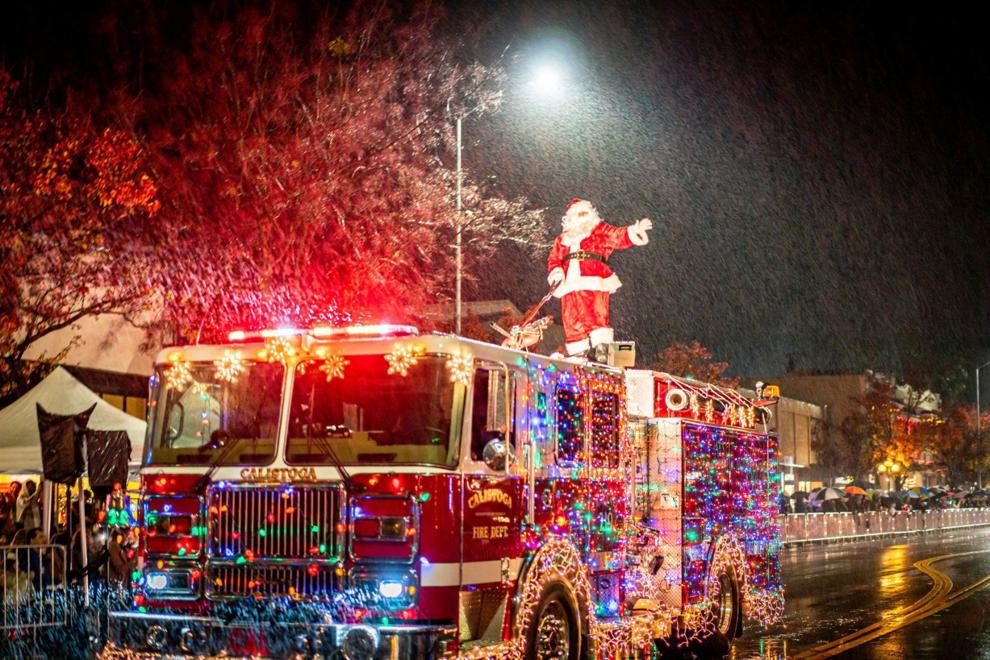 Calistoga Lighted Tractor Parade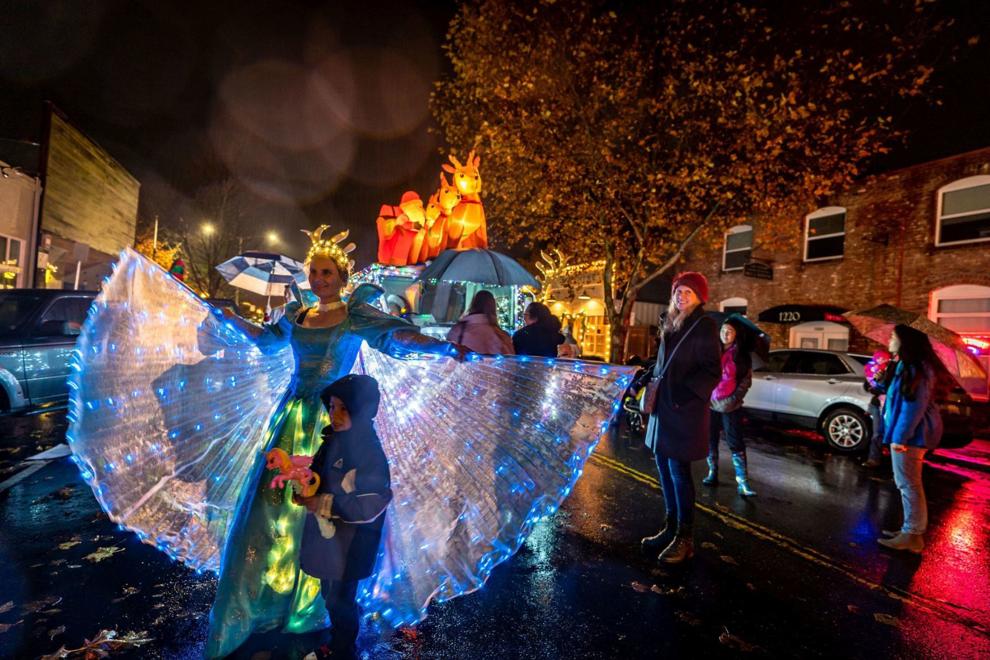 Calistoga Lighted Tractor Parade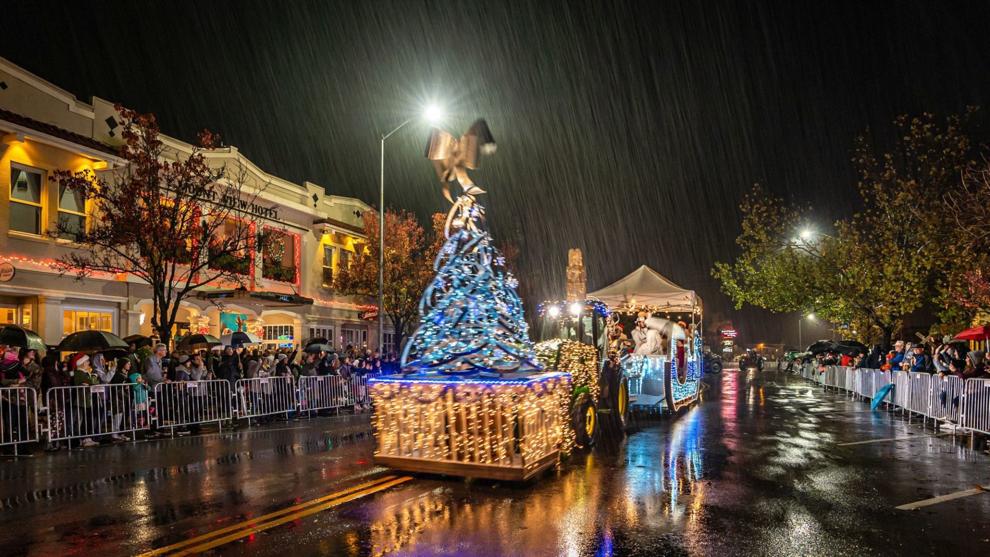 Calistoga Lighted Tractor Parade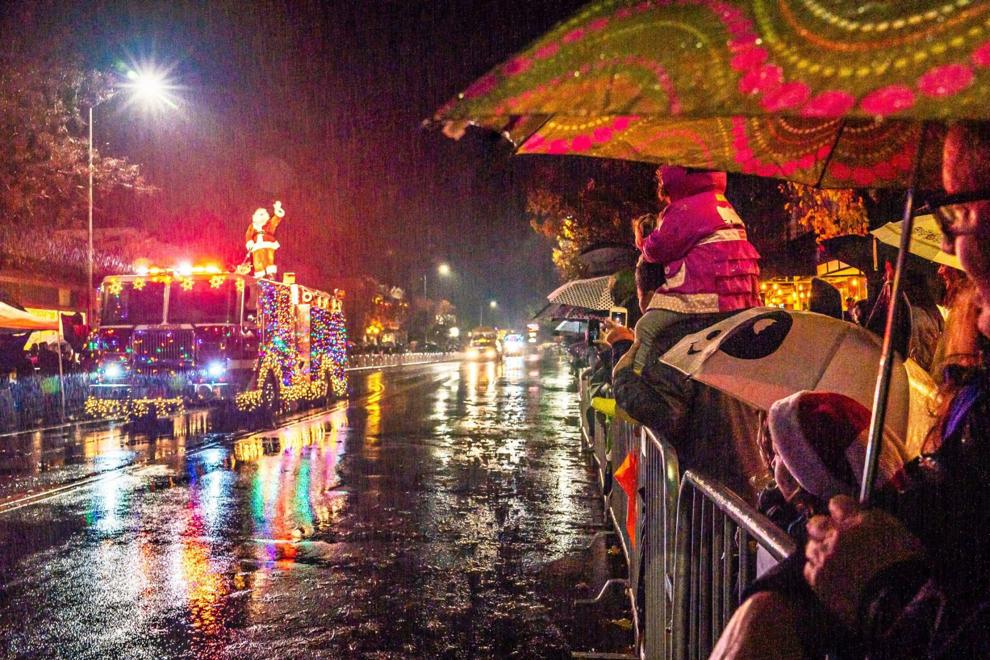 Calistoga Lighted Tractor Parade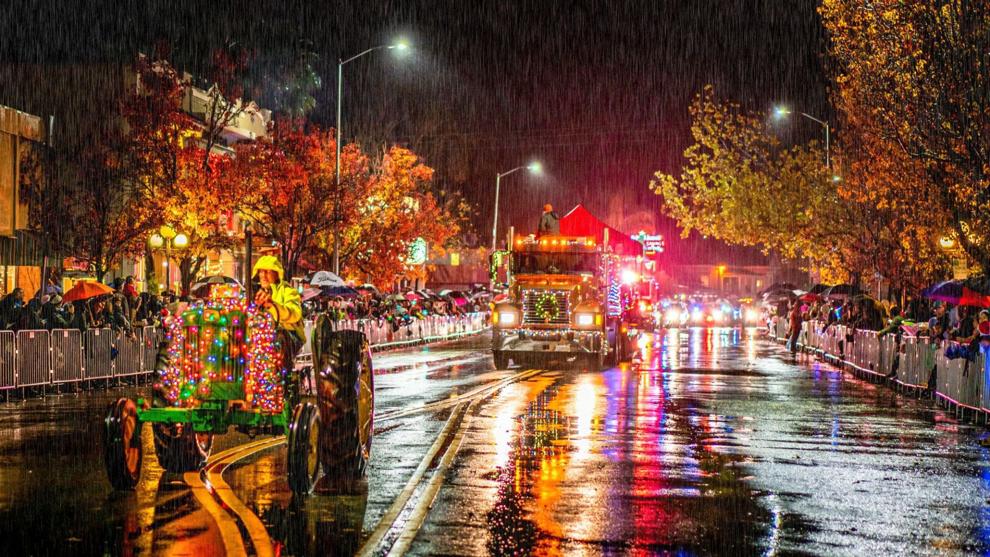 Calistoga Lighted Tractor Parade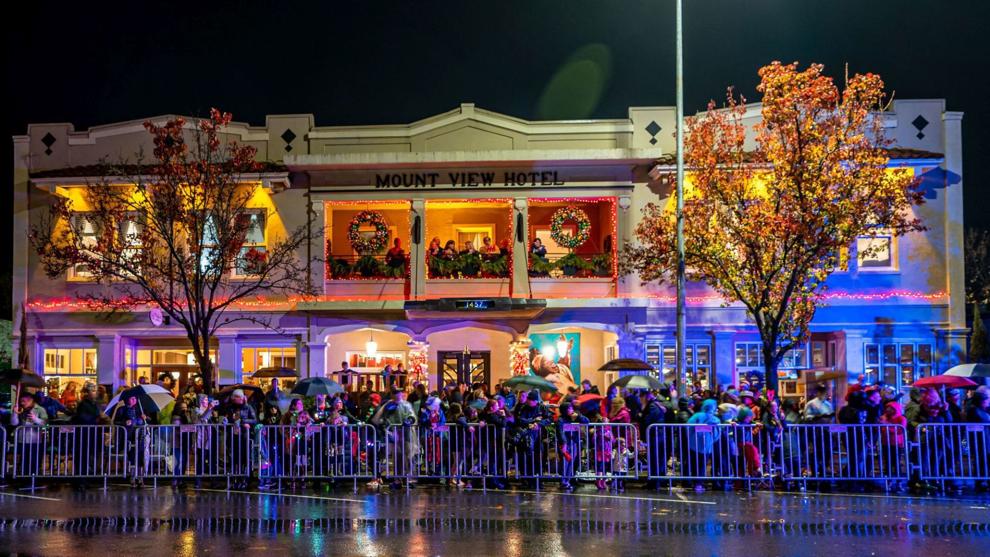 Calistoga Lighted Tractor Parade
Calistoga Lighted Tractor Parade 2019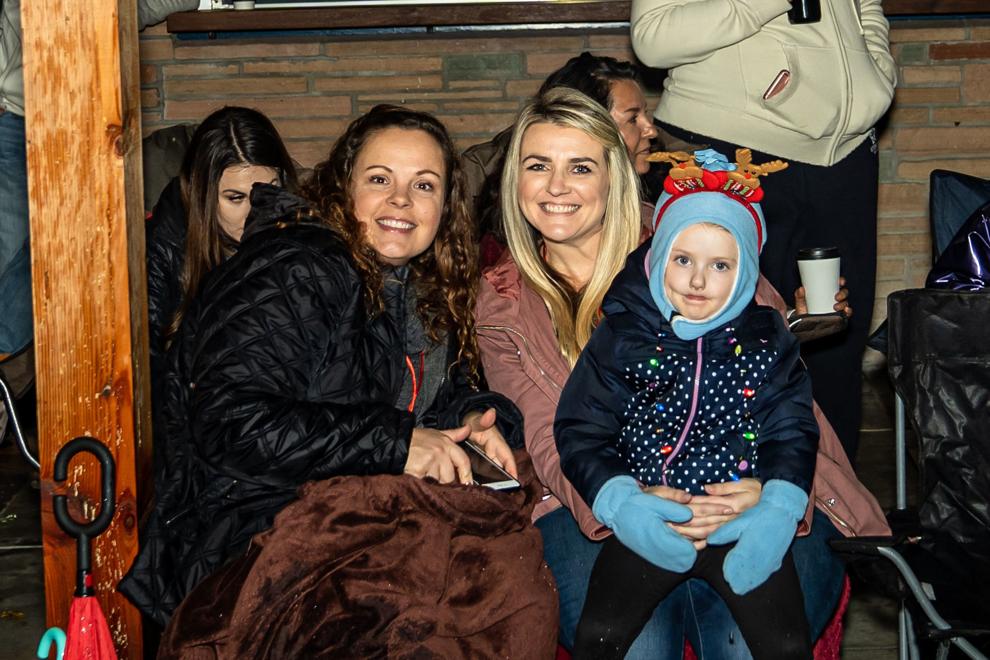 Calistoga Lighted Tractor Parade 2019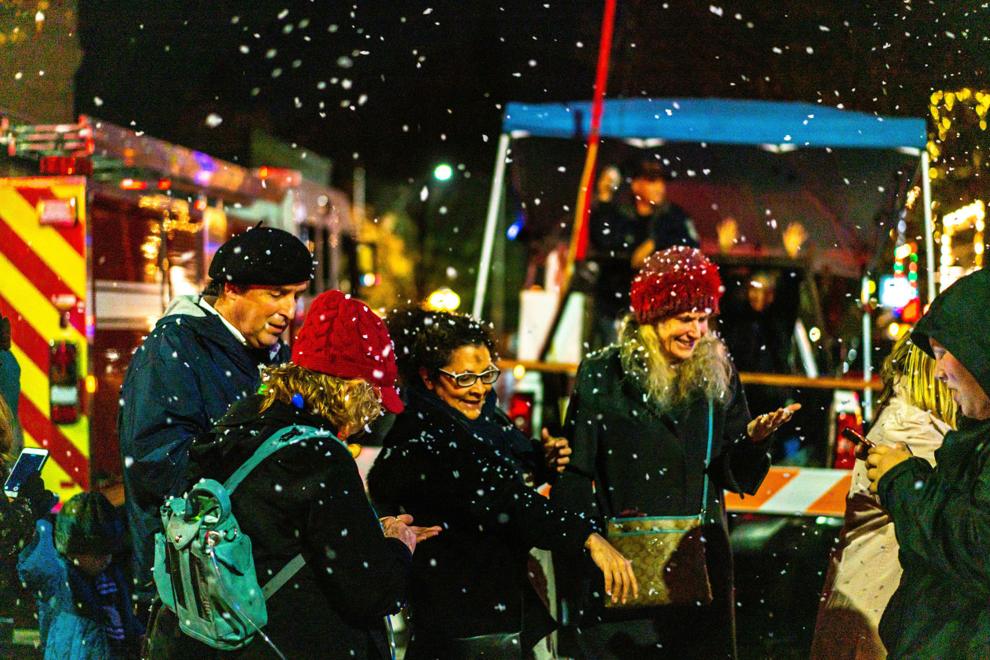 Calistoga Lighted Tractor Parade 2019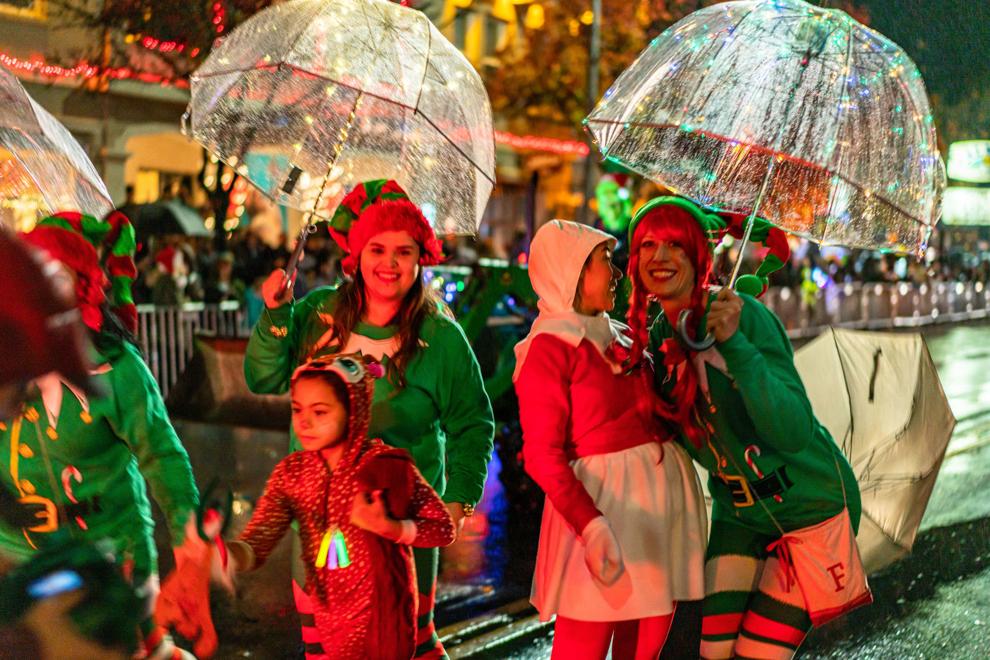 Calistoga Lighted Tractor Parade 2019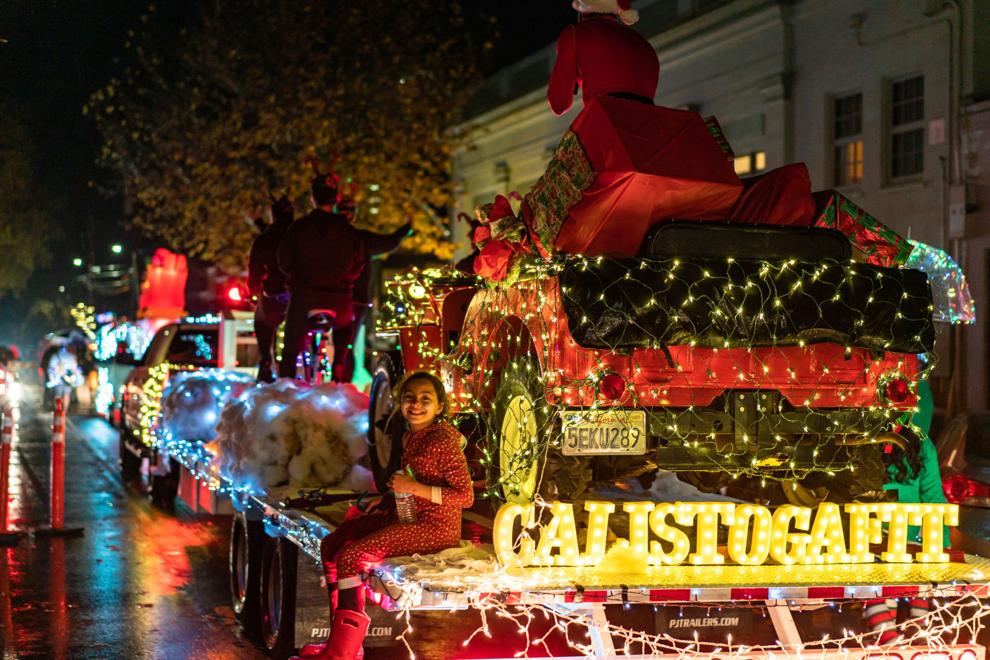 Calistoga Lighted Tractor Parade 2019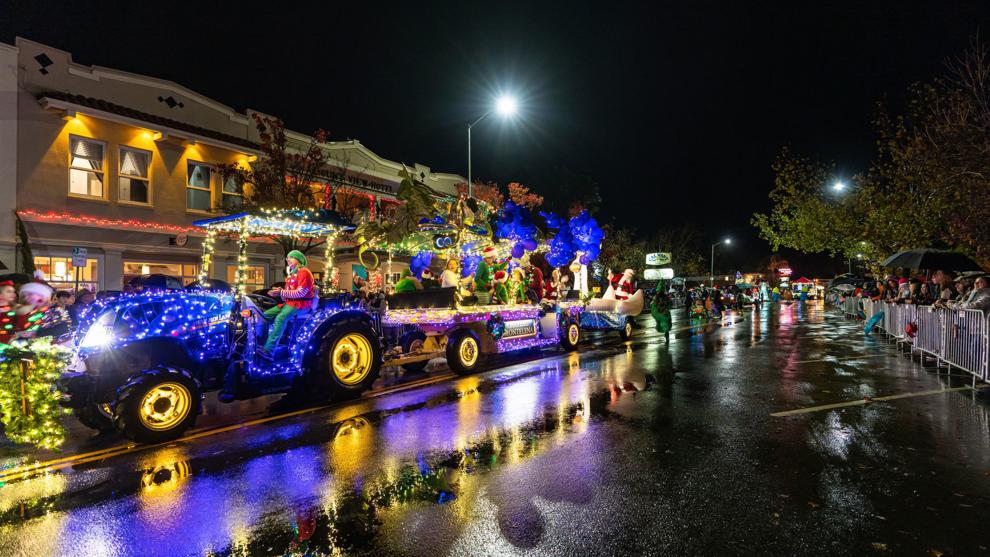 Calistoga Lighted Tractor Parade 2019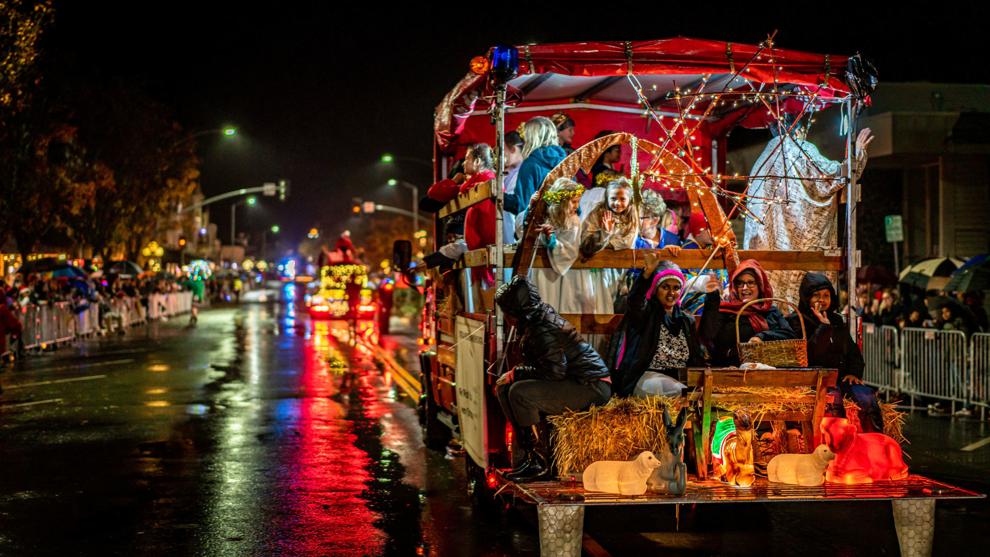 Calistoga Lighted Tractor Parade 2019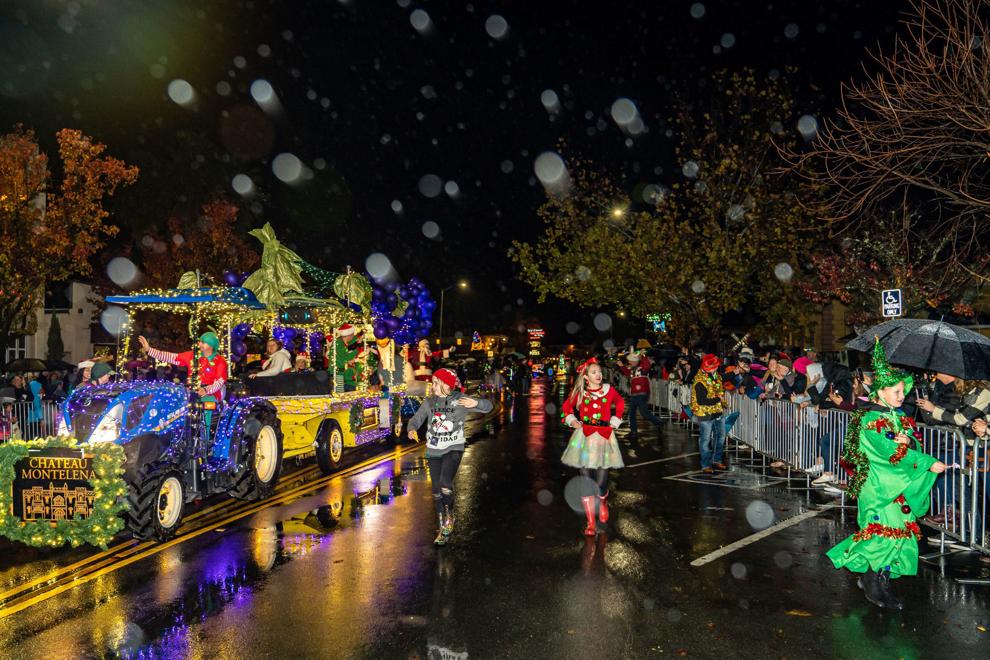 Calistoga Lighted Tractor Parade 2019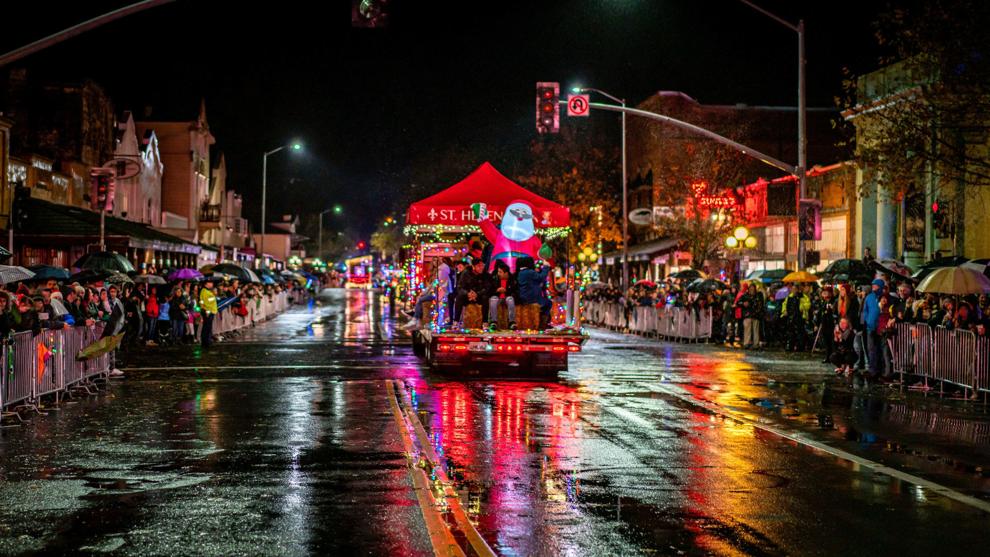 Calistoga Lighted Tractor Parade 2019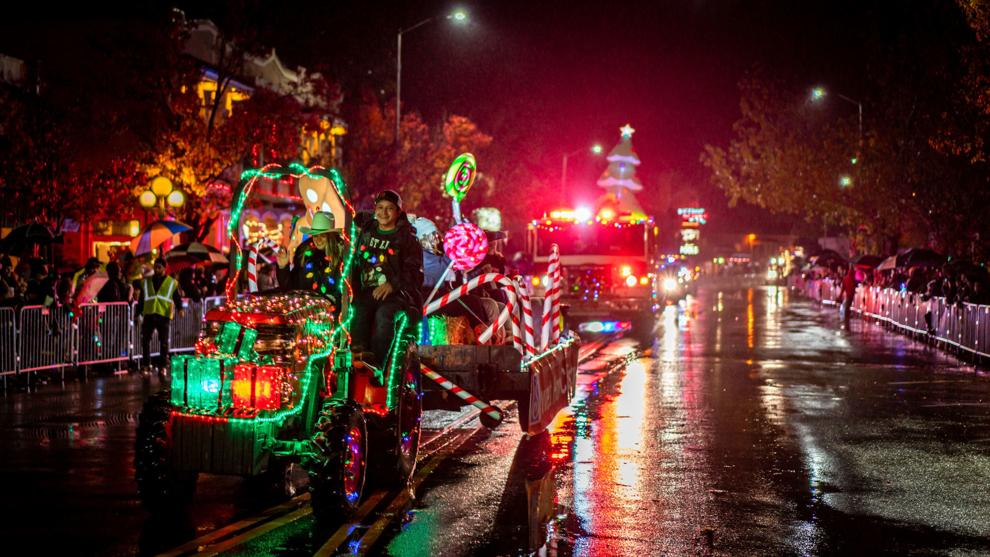 Calistoga Lighted Tractor Parade 2019