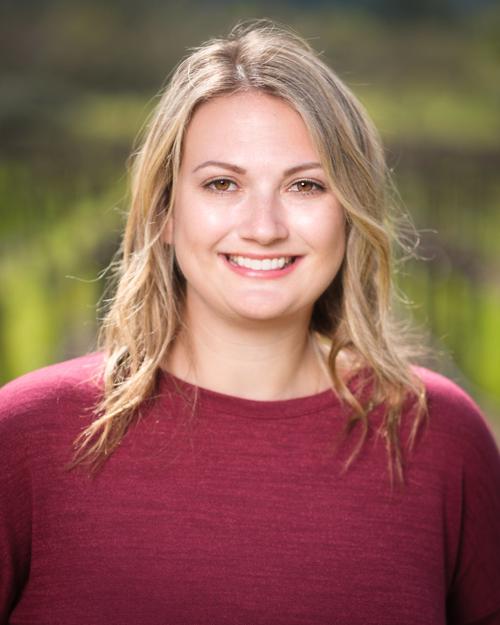 A major perk of my job is that I get invited to a lot of dinners. And while each is delicious, a lot of them blend together into a stew of spring lamb and Wagyu beef and mushrooms prepared 17 different ways (rough life, I know). But one particular dinner I attended last month was unlike anything I'd ever experienced, in Napa or beyond.
Le Petit Chef at the CIA Copia was described as a "3D Dining Experience" inspired by Marco Polo's journey around the world on the Great Silk Road. I had no idea what to expect, and remembered very little about Marco Polo beyond the game we used to play in the pool growing up.
Would we be wearing 3D glasses while eating? That would be a little weird. My apprehension was only magnified when our group was seated at two long tables in a plain room that looked like it was meant for board meetings, not fine dining.
At each seat, in the place of a table setting, was a book titled "Dinner Time Stories" with absolutely nothing inside it.
But as our two-hour, six-course culinary journey began, vivid 3D animation suddenly washed over our blank pages, empty tables, and even the undecorated white walls. A tiny and very funny Frenchman named Le Petit Chef—who talks like a Minion or Alvin the Chipmunk, depending on what generation you, or your children, grew up in — led the way around the globe.
Sailing alongside dolphins, riding on the back of a bird through the desert, and running away from fiery dragons, Le Petit Chef took us overseas to Marseille, Arabia, India, Himalaya, and China.
A cultural dish with wine pairing was served with each destination, including coconut curry shrimp, roasted duck breast, and falafel. The Arabian course arrived in some especially inventive plating and the creme brûlée, a dish I tend to avoid when the dessert menu appears, was absolutely divine. But before we dug in, we got to see Le Petit Chef make it, using ingredients he collected along his worldwide travels.
Between courses, there were interactive opportunities to keep guests entertained and engaged — but I won't ruin those surprises.
This experience could have easily come off as overworked and kitschy, like the kind of dinner theater you might expect from Disneyland or an outdated casino at the far end of the Vegas Strip. But the CIA's latest offering is well executed, truly one-of-a-kind and both a memorable and unique way to celebrate a birthday, anniversary, or other occasion. It's also child friendly(probably best if they're at least around 8), as long as they're not terribly picky eaters. I sat next to a young girl and she seemed completely enthralled.
Le Petit Chef ($140 per person, $190 with wine pairings) is offered Thursday-Saturday, 6:30-8 p.m. and can be booked at ciaatcopia.com.