Editor's note: Usually, Ken Morris' column, Cooking for Comfort, appears in the Register's Tuesday Food section, and then Dan Dawson comes up with wine pairings for Ken's recipes on the Friday Wine section. This week we deviate from that pattern to present a doubleheader, as it were, with both Dan and Ken, the food and wine guys of Napa Valley, on one page. 
Here at Cooking for Comfort, we take ballpark food seriously. And that means for your next big game, assuming you're like me and not one of the few who can attend a home game, you'll need to step up your snacking game. Switch from stale pretzels and a beer to these three dishes that are actually served at Oracle Park, paired by Dan the Wine Man to three wines. (To be honest, we didn't have Oracle Park's recipes so we searched for dishes that were sort of like the ones at the ballpark). It'll make the whole experience feel more like you're at the ballpark, or at least you'll enjoy the food more.
The first dish I knew we needed was a nacho cheese dish. As often happens when I do research, I get lost, go down tunnels that have nothing to do with my project and hours later wonder what happened to me. That's why it takes so long to write these fairly short articles.
Support local news coverage and the people who report it by subscribing to the Napa Valley Register.
I assumed that nachos had been around since Spain's conquest of the Aztec Empire but turns out, it is a relatively new invention, according to a Firstwefeast.com article by Nick Schonberger published on May 8, 2013.
Mr. Schonberger and others credit Ignacio "Nacho" Anaya of Piedras Negras, Mexico, writing, "The dish's namesake famously fed a platter of chips, melted cheese, and jalapenos to a group of hungry army wives at his hometown's Victory Club, where he served as maitre d' in the 1940s.
Mr. Anaya's "Nachos Especiales" were recreated in the 1954 St. Anne's Cookbook, published by the Church of the Redeemer in Eagle Pass, Texas. That published recipe helped spread nachos across the U.S. border. But, how did it end up as a staple in every ballpark across this great land?
Frank Liberto, the founder of Ricos Products Co. of San Antonio, Texas, can be thanked for introducing the nation's first "concession nachos" in 1976, according to the San Antonio Express-News. The recipe's signature component was the slightly liquid cheese sauce, which, when coupled with special dispensing equipment (conveniently made by Ricos Products Co.), allowed it to be dispensed quickly at a ballpark or movie theatre.
Famed announcer Howard Cosell is credited with putting the snack on the national map when he praised it during a 1978 Monday Night Football Game at Cowboy's Stadium. Mr. Liberto died peacefully of natural causes at his home in San Antonio in 2017, just one day shy of National Nachos Day.
Nacho Cheese Sauce sort of like El Gigante Nacho Cart
Makes about a pint of sauce
Adapted from buzzfeed.com's "How to Make Stadium Style Nacho Cheese"
3 tablespoons unsalted butter
2 tablespoons onion, minced
2 tablespoons green chile, chopped
2 tablespoons tomato, seeded and finely chopped
1/4 teaspoon ground turmeric
1/4 teaspoon cayenne pepper
2 tablespoons all-purpose flour
2 ounces Monterey Jack cheese
Melt 2 tablespoons of the butter over low heat in a sauté pan. Add the onion, green chile, tomato, turmeric, paprika, and cayenne pepper. Cook for 5 to 10 minutes until the onion softens completely. Add the remaining butter and the flour, and continue to cook on low for another 2 minutes. Add the cream, ½ cup of the buttermilk, and cheese and stir until the cheese melts. Add in the remaining buttermilk a little at a time until you get a velvety sauce, about 10 minutes.
Transfer the sauce to a blender or use a hand blender and pulse until completely smooth. Stream in the olive oil and continue to blend. Season with salt and pepper to taste. Serve with chips and pickled jalapenos. You can also add jerk chicken or beef chili as they do at the El Gigante Nacho Cart in Oracle Park or tomato salsa, cilantro, or anything that makes it appealing.
You can make this sauce a day ahead and keep it in a sealed jar. Reheat in the microwave for a minute, stir, and finish heating another minute to serve.
40 Clove Garlic Chicken Sandwich
Adapted from a recipe on CTV by Jason Skrobar
Long before AT&T Park (now Oracle Park since 2019) opened in 2000 in the South Beach neighborhood of San Francisco, I was familiar with the 40 Cloves of Garlic chicken offered in the ballpark on the Promenade Level at A Taste of North Beach.
Sometime in the late 1990s, I attended a conference in San Francisco and I had read about The Stinking Rose, a restaurant founded in 1991 on Columbus Avenue in North Beach, which was known for including garlic in all its dishes, yes, including dessert, which I didn't try. But, I loved the idea of how roasting 40 cloves of garlic made them sweet and beautiful to eat and have made it several times at home since I enjoyed it at the restaurant.
Garlic has been called "the stinking rose" for more than a century, and I've read a few different explanations why, but it has no connection to the rose, since garlic is botanically Allium sativum in the Amaryllidaceae family, with no sign of Rosa anywhere. Anyway, back to making a 40 Clove Garlic Chicken sandwich, which is what they offer at Oracle Park.
8 boneless, skinless chicken thighs
1 tablespoon black pepper
1 tablespoon Italian Seasoning (usually available in the spice rack of a supermarket. Contains oregano, basil, thyme and rosemary)
40 cloves of garlic, unpeeled
1/3 cup fresh parsley, chopped
Drippings from the chicken
6-7 roasted garlic cloves
1 cup white cheddar, shredded
Pre-heat oven to 350°F. Season the chicken thighs with kosher salt, black pepper, and Italian seasoning. Heat olive oil in a large pan and sear thighs on all sides until nicely browned, about seven minutes. Transfer thighs to a plate. Add minced onion to the pan and cook for about five minutes, stirring every few minutes. Add garlic cloves and let them cook for another four to five minutes. Then add the chicken stock and parsley. Let this reduce for about ten minutes. Add the thighs back to the pan and bake in the oven for about 18-20 minutes.
Once the chicken is done, remove it from the oven and transfer the thighs to a plate. Remove all the roasted garlic cloves from the pan and squeeze six to seven of them back into the pan. Add garlic powder, cream cheese, butter, whole milk, and white cheddar to the pan. Increase the heat to high and whisk to combine. The sauce should be smooth and creamy.
Turn the oven to broil. Cut the potato buns in half, place two thighs on the bottom bun, top with sauce, provolone, and crumbled bacon. Place on a baking sheet and broil for two to three minutes or until cheese is bubbly. Remove from the oven, top with some pickled onions, and the top bun and serve.
Pulled Pork Sandwiches from Public House
I have just been listening to a podcast on smoke and barbecue on Gastropod, where the two hosts look at food through the lens of science and history. It's also a nice play on words since they combined pod(casting) and gastro(nomy) into one snappy word, but in zoology, a gastropod is a mollusk of the large class Gastropoda, such as a snail, slug, or whelk. Again, you can see why it takes a while to pump out these articles when I go off on tangents like this. But, on March 30 they did a story called "Where There's Smoke, There's Whiskey, Fish and Barbecue." They interviewed Soul Food scholar Adrian Miller about the mysterious origins of barbecue, including pulled pork.
By the way, look for Mr. Miller's latest book, "Black Smoke: African Americans and the United States of Barbecue" released on April 27. This is not his recipe or Public Houses' but a mix of recipes I've collected. I think it's mandatory to serve the pulled pork with some slaw on top but that's a deeply personal decision only you can make.
3- to 4-pound boneless pork shoulder (you may see it as Boston butt or pork butt), trimmed and quartered
3/4 cup apple cider vinegar
2 tablespoons plain mustard
1 tablespoon Worcestershire sauce
1/4 cup dry rub (from recipe below)
1/2 cup light brown sugar, packed
1 tablespoon garlic granules
1 tablespoon ground cumin
1 teaspoon ground cayenne
1/2 teaspoon ground ginger
1/2 teaspoon ground black pepper
3/4 cup white balsamic vinegar
2 tablespoons brown sugar
2 teaspoons garlic granules
kosher salt and black pepper, to taste
1 1/2 cups shredded red cabbage
1 1/2 cups shredded carrots
1 cup seeded, peeled chopped cucumber
1/2 cup finely chopped Italian parsley
For the barbecue sauce: combine all ingredients in a large jar, stirring well. Cover with a tight-fitting lid and shake again to combine. Place in refrigerator overnight.
For the dry rub: combine all ingredients in a large bowl. Mix well with a fork. Reserve 1/4 cup of the rub to use in the barbecue sauce. Place rub in a large casserole dish. Using a fork, pierce the pork several times all over. Rub the spice blend into the pork, covering all surfaces. Wrap rubbed pork tightly in plastic and refrigerate at least 8 hours or overnight.
When ready to cook, unwrap the pork and place it in a slow-cooker. Pour 1 cup of the barbecue sauce on the pork, covering all surfaces. Cover and cook until tender, 9 to 11 hours on Low or 5 to 7 hours on High. Transfer pork to a large, deep, wide casserole dish and cool for 15 to 20 minutes. Using two large forks, shred the pork into bite-size pieces, discarding excess fat. Cover to keep warm. Skim any fat from the liquid in the pot. Transfer 2 to 3 tablespoons to a bowl and stir in the remaining barbecue sauce. Stir well and add more of the braising liquid if you prefer a thinner sauce.
Warm buns in the oven at 400 degrees, turning over once, just until slightly toasty. Pile pulled pork onto buns, top with some of the Barbecue Sauce and some Tangy Slaw (recipe below), and enjoy.
In a large bowl, whisk together vinegar, oil, brown sugar, garlic, salt, and pepper. Add cabbage, carrots, cucumber, and parsley, mixing well. Allow to sit, loosely covered with plastic, for about 30 minutes. Toss once before serving, adjusting seasonings.
Check out the week in cartoons
Lisa Benson cartoon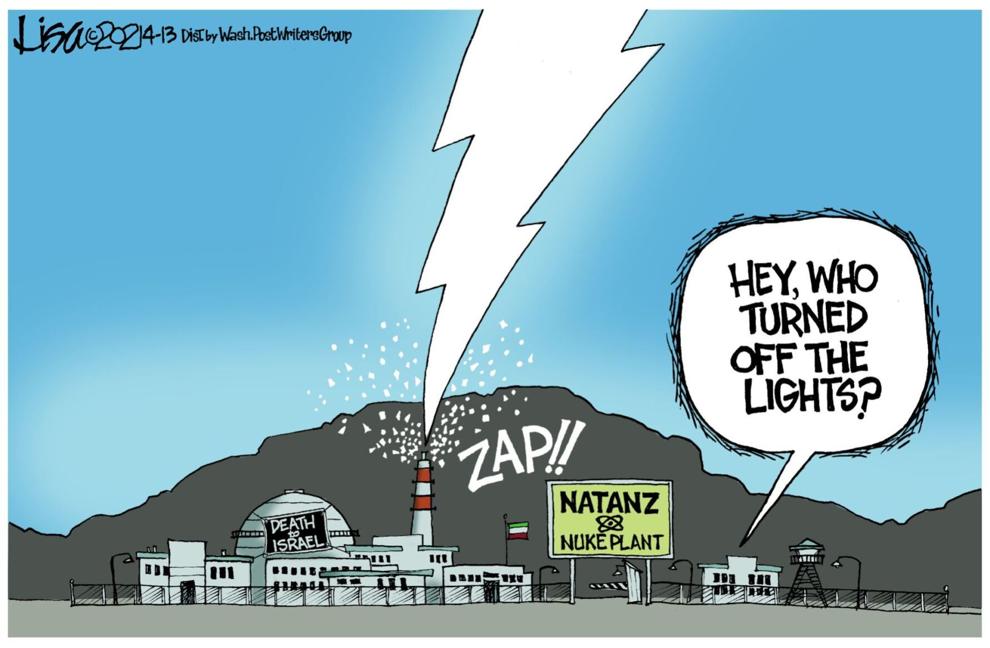 Clay Bennett cartoon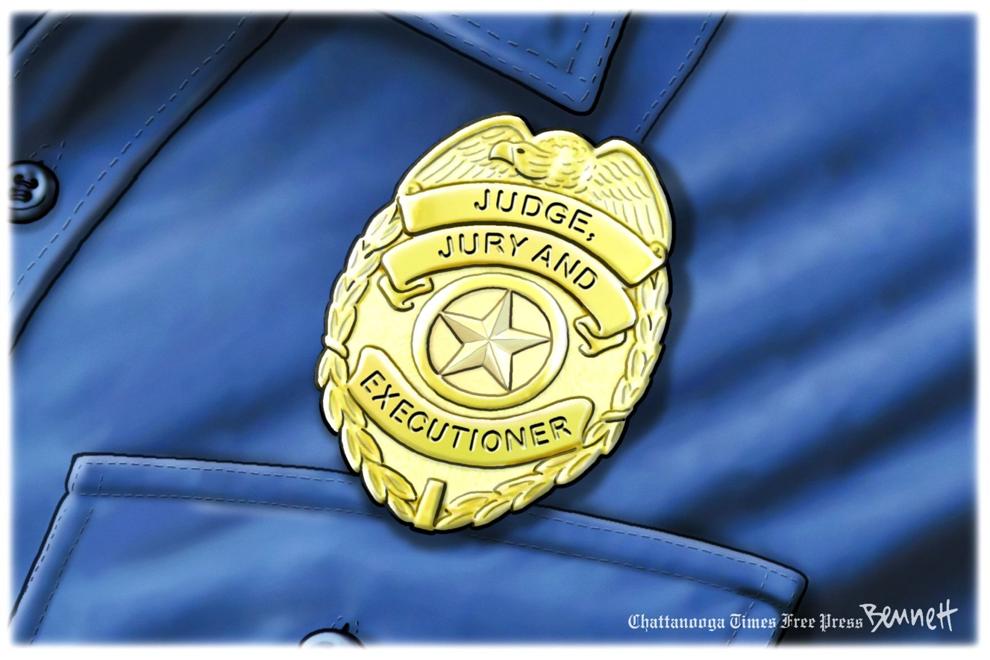 Clay Bennett cartoon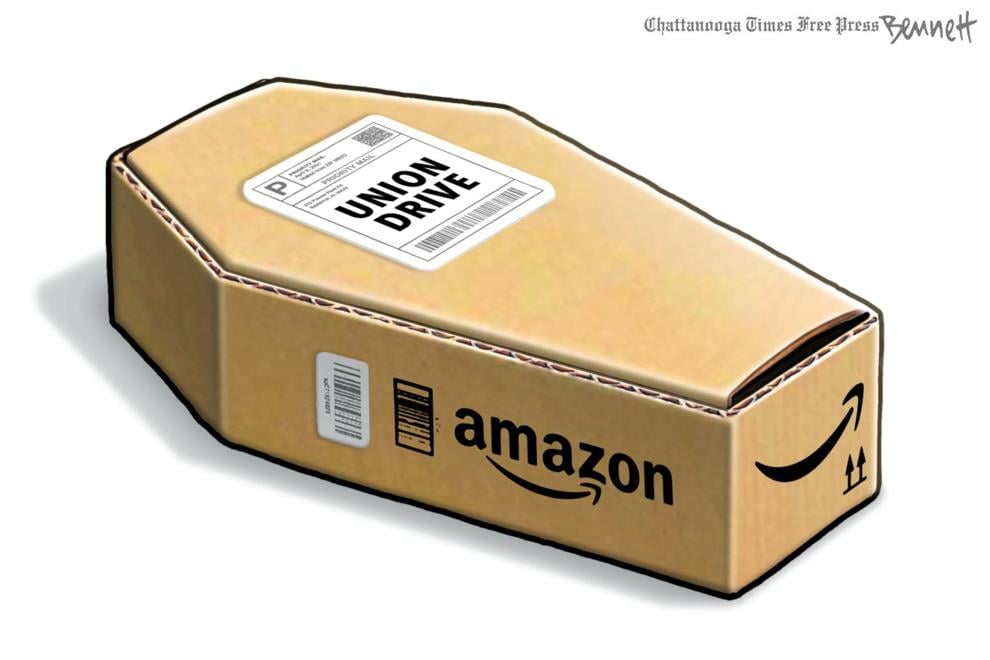 Clay Bennett cartoon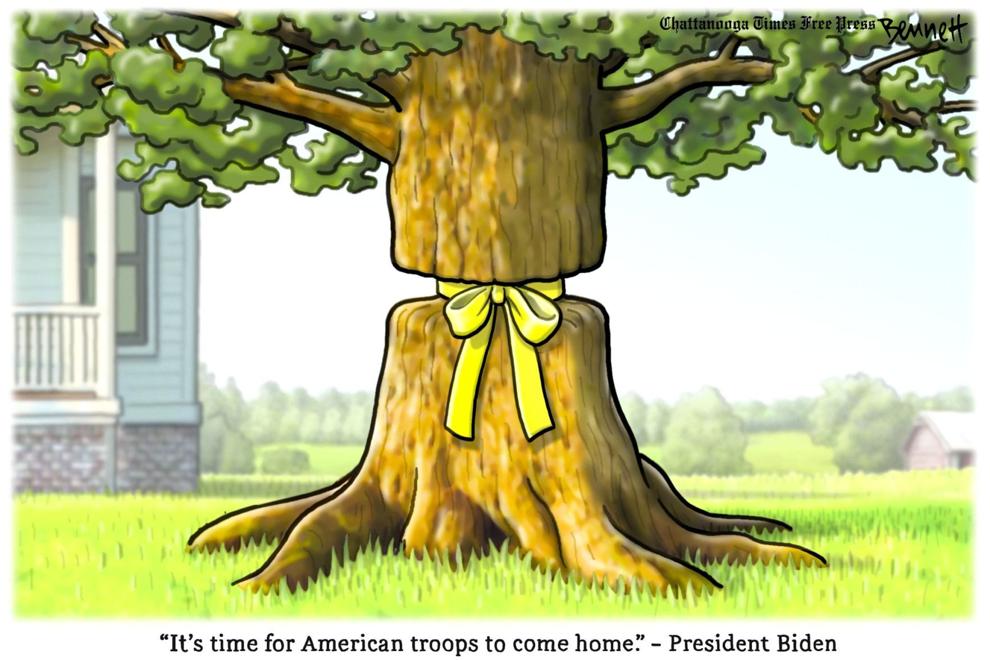 Clay Bennett cartoon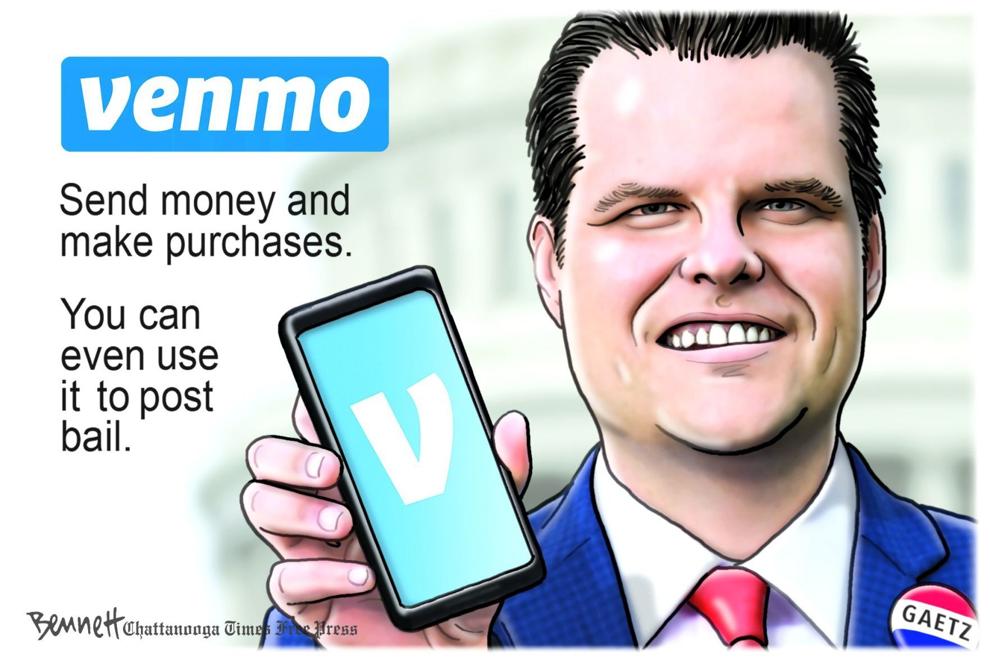 Jeff Danziger cartoon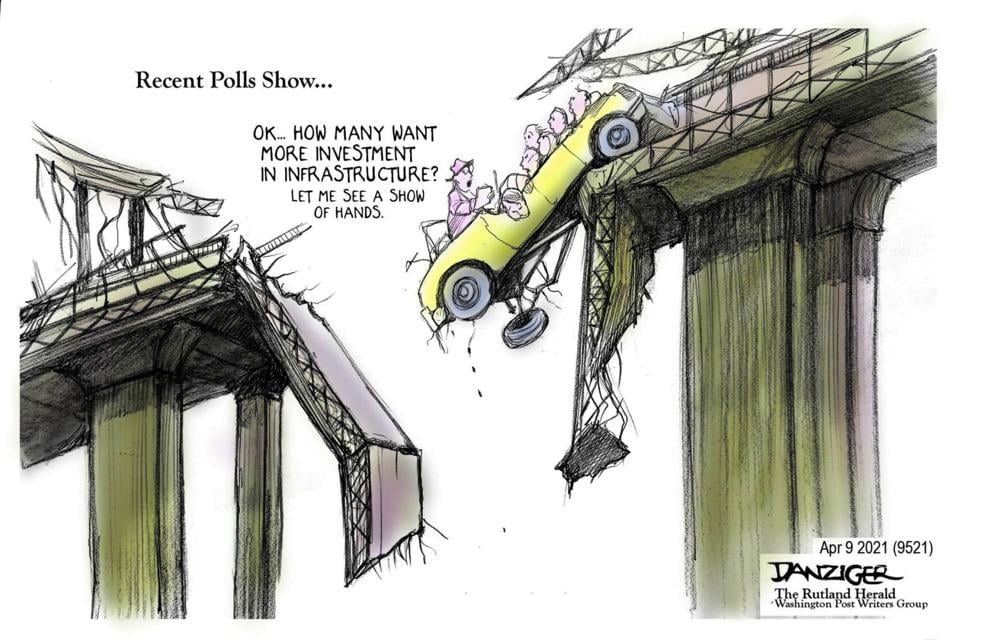 Jeff Danziger cartoon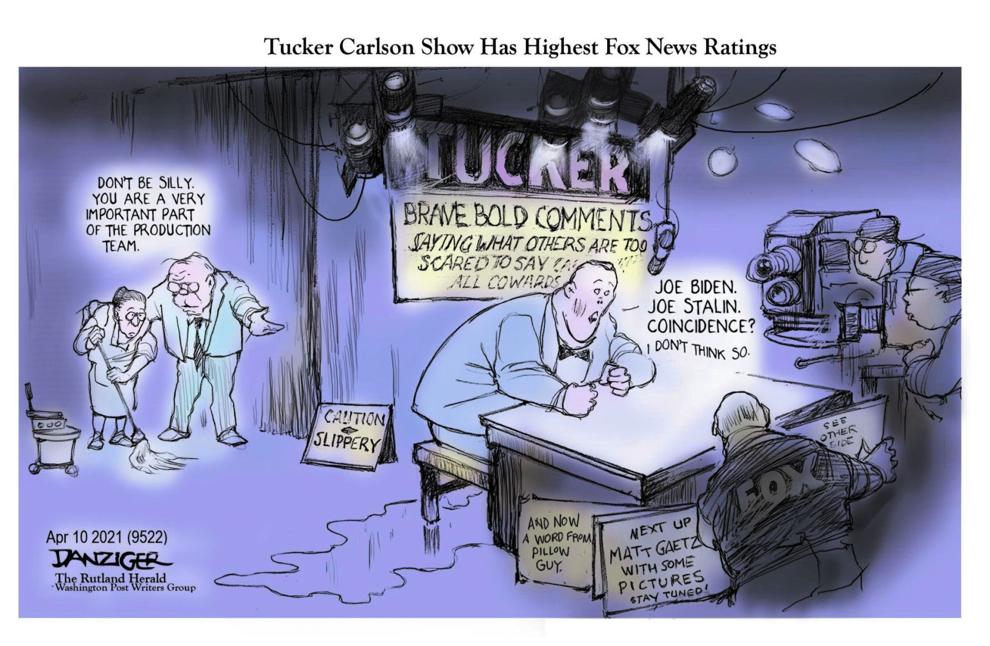 Jeff Danziger cartoon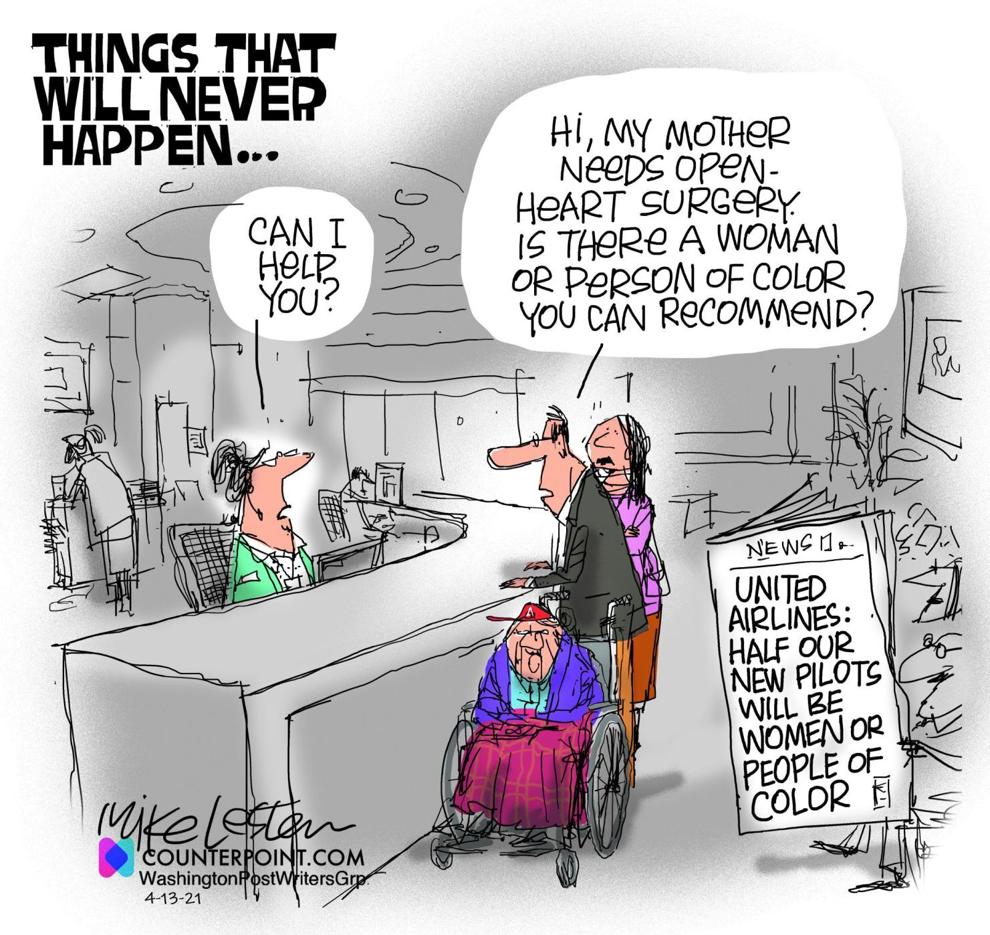 Jeff Danziger cartoon
Jeff Danziger cartoon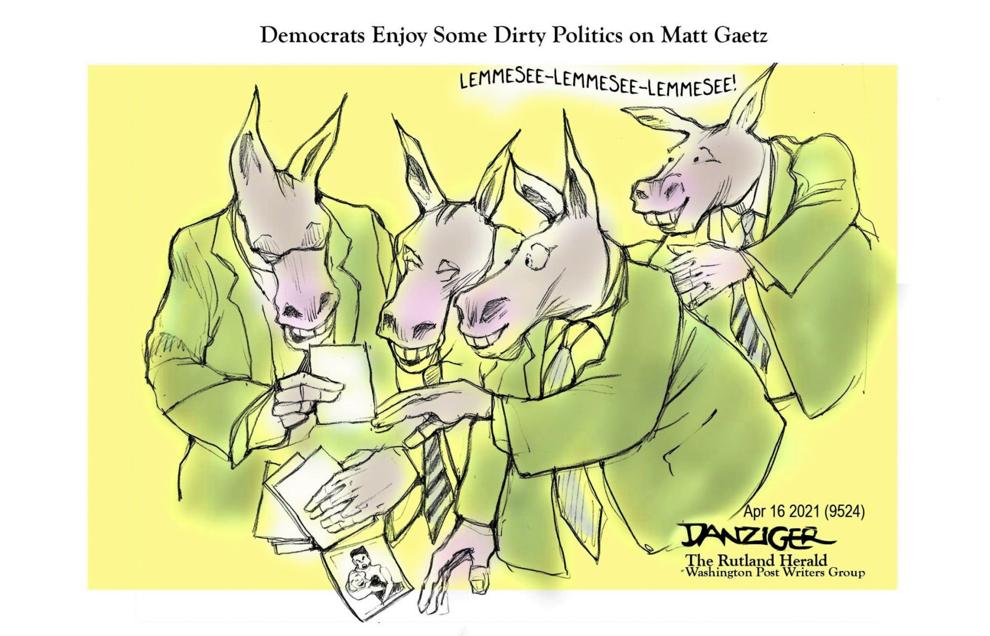 Jack Ohman editorial cartoon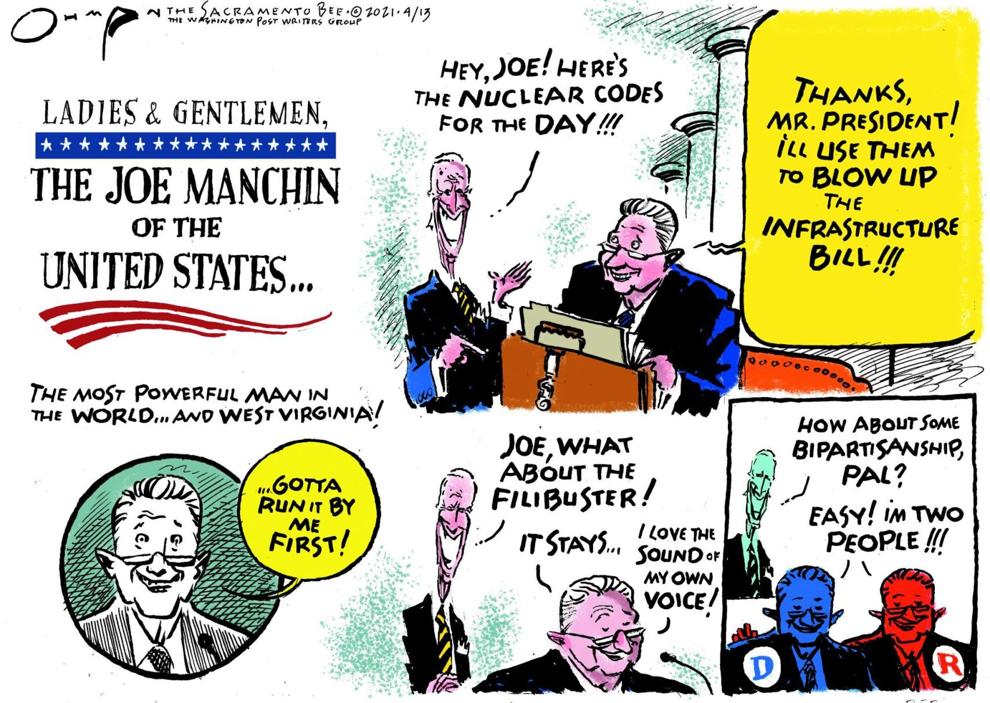 Jack Ohman editorial cartoon
Jack Ohman editorial cartoon
Jack Ohman editorial cartoon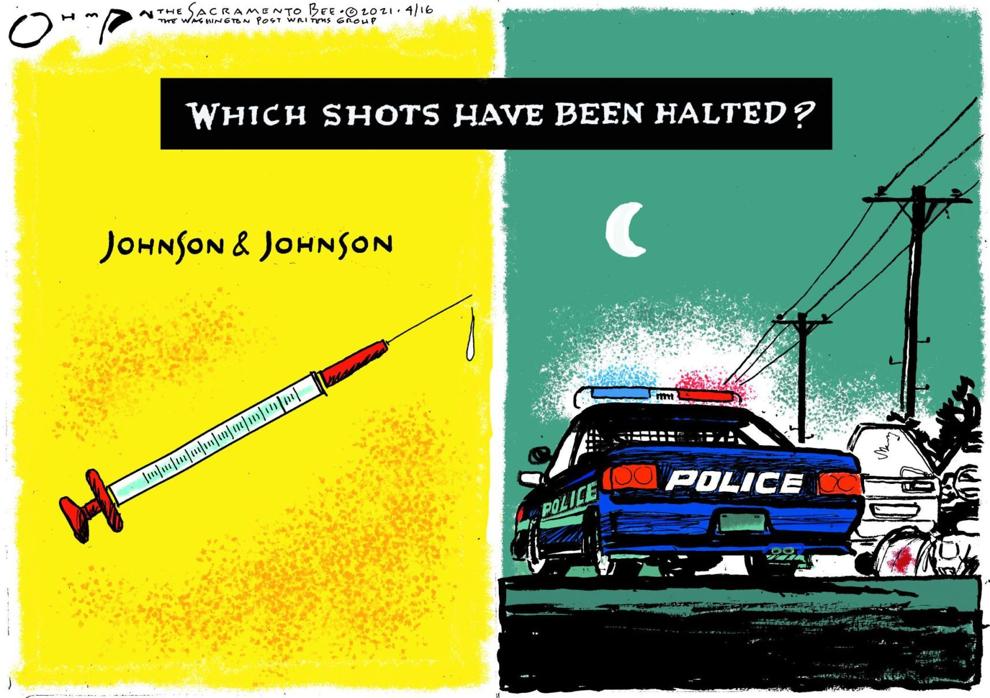 Jack Ohman editorial cartoon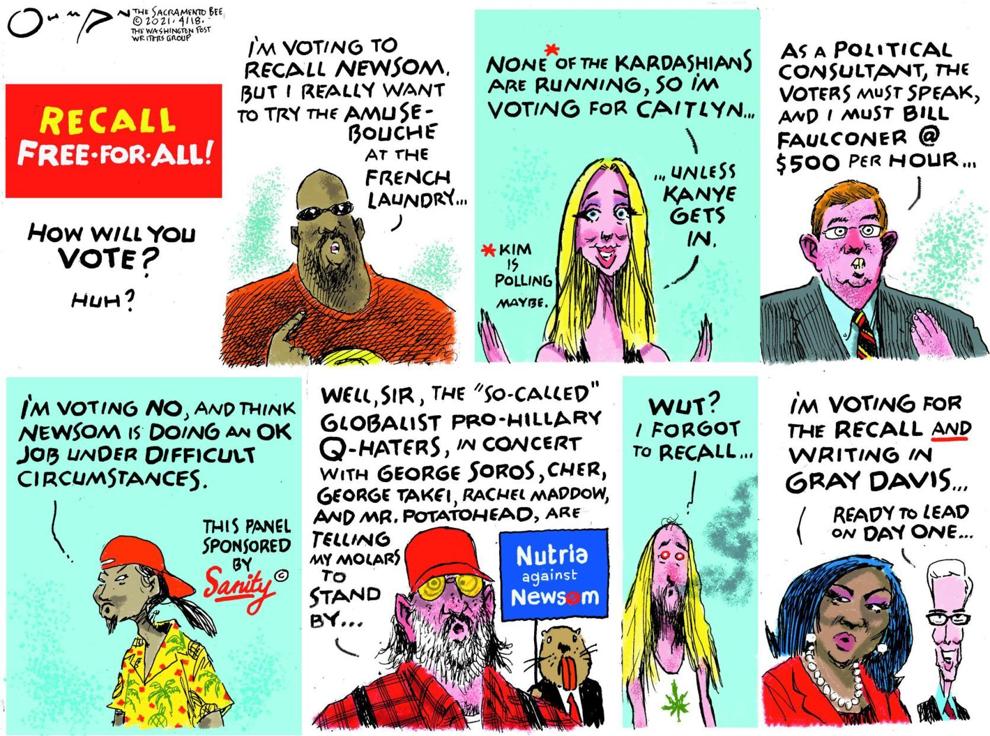 Lisa Benson cartoon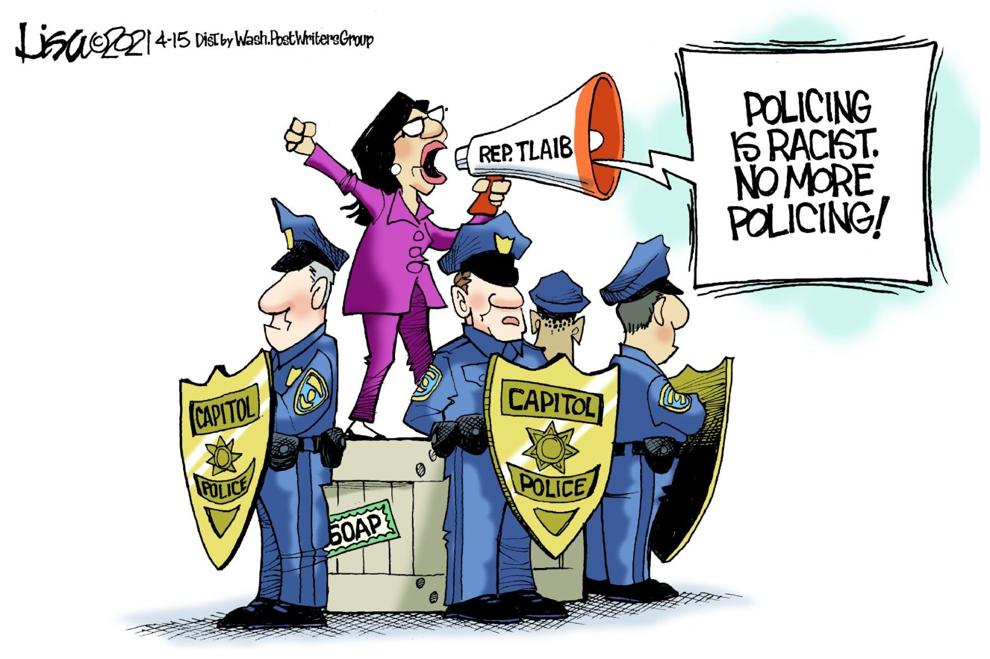 Lisa Benson cartoon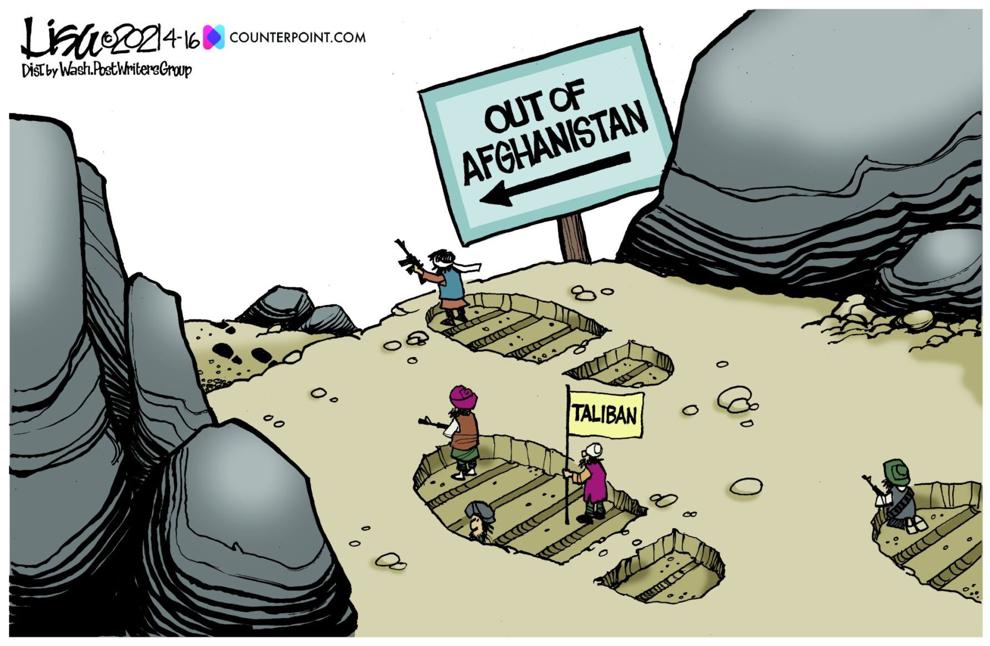 Mike Lester cartoon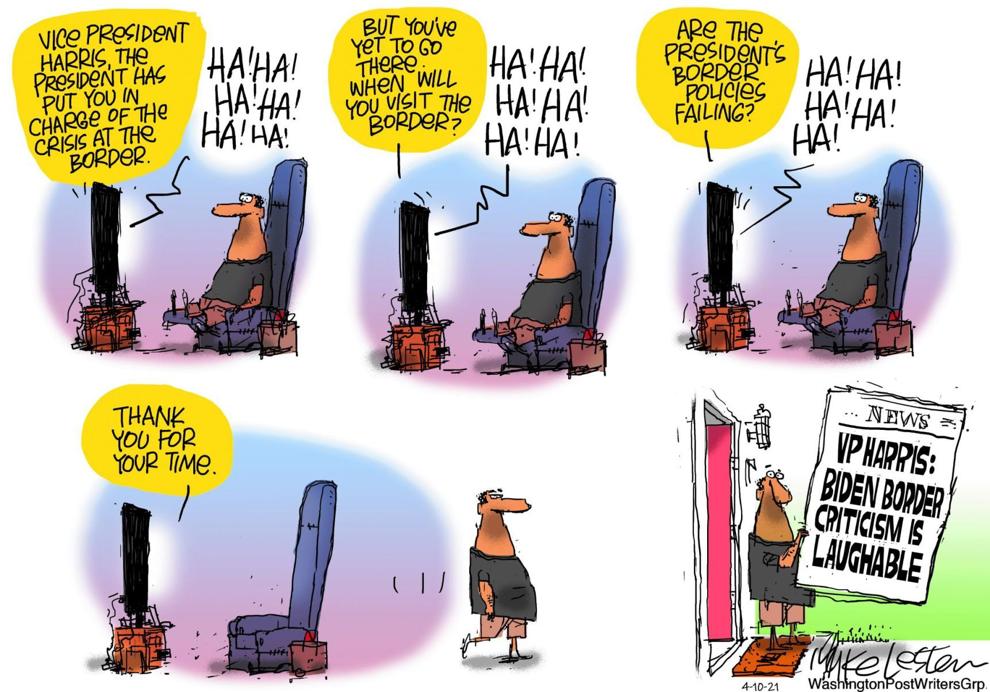 Signe Wilkinson cartoon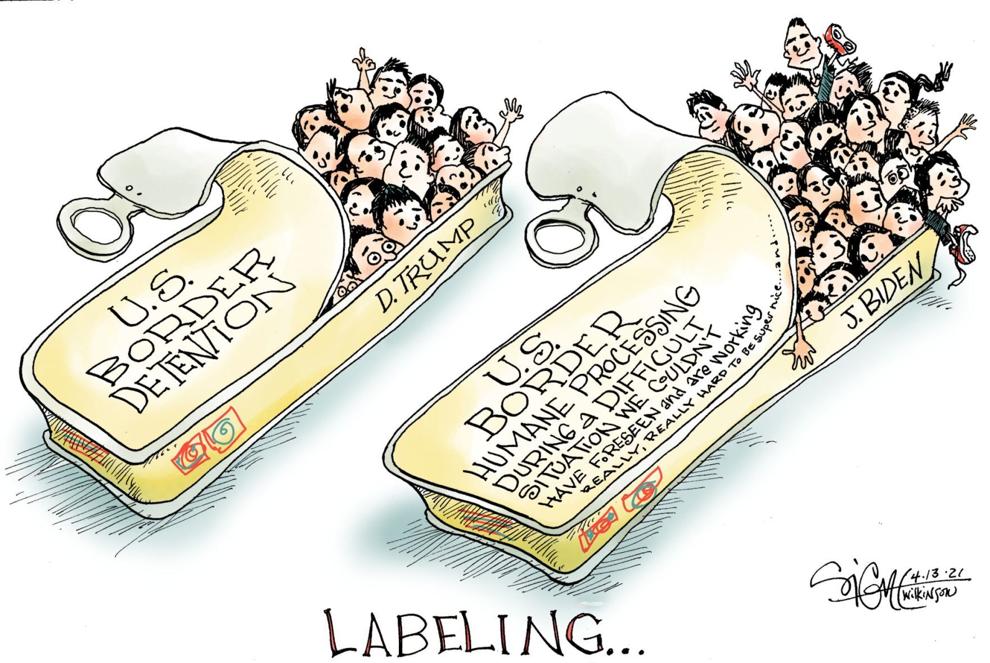 Signe Wilkinson cartoon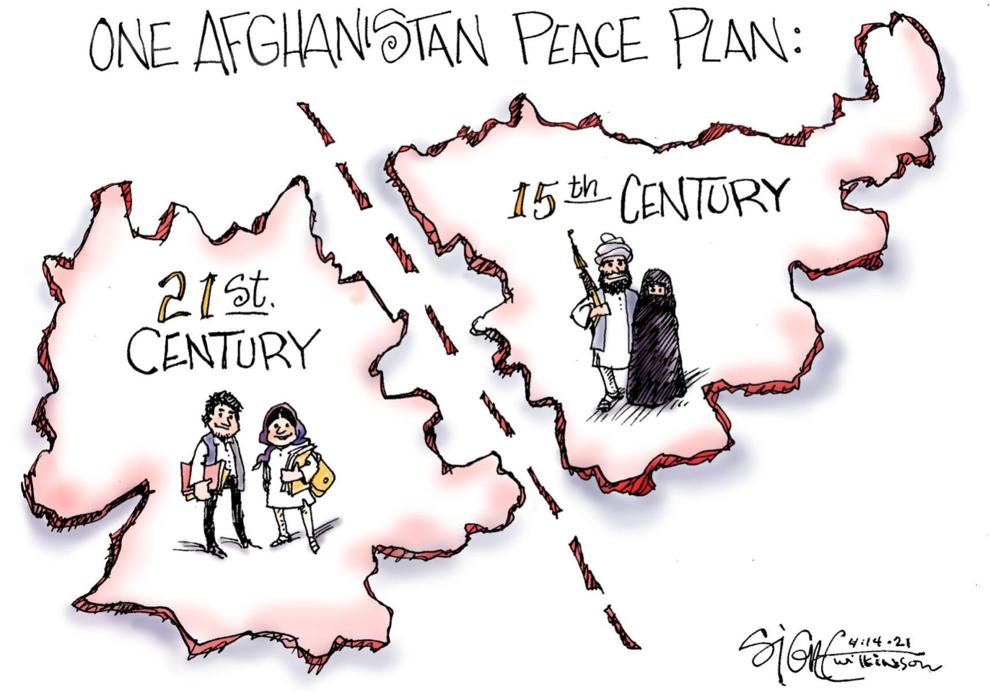 Signe Wilkinson cartoon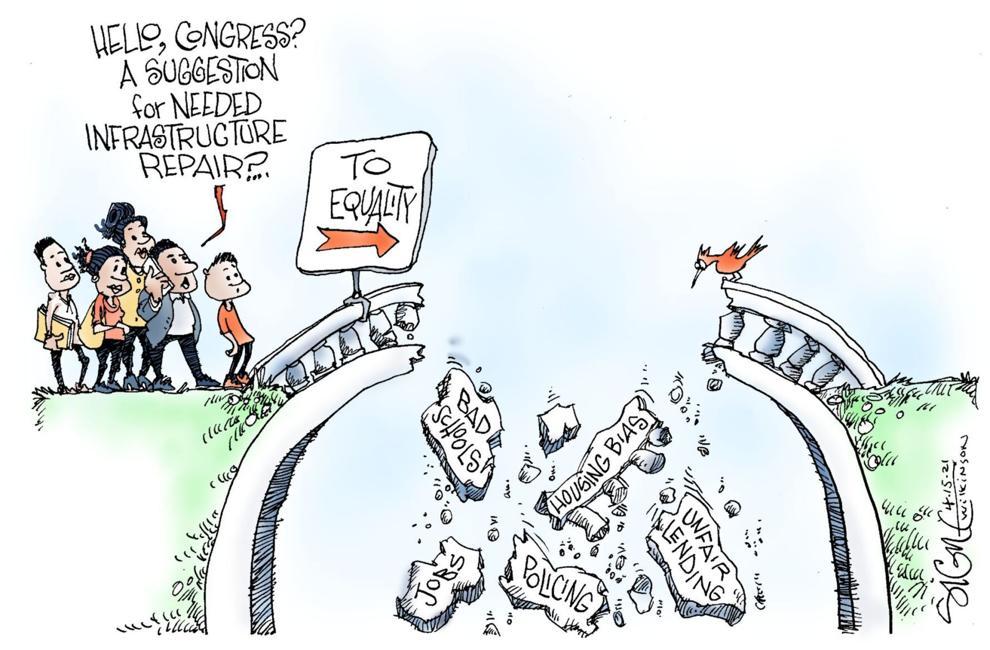 Tim Campbell cartoon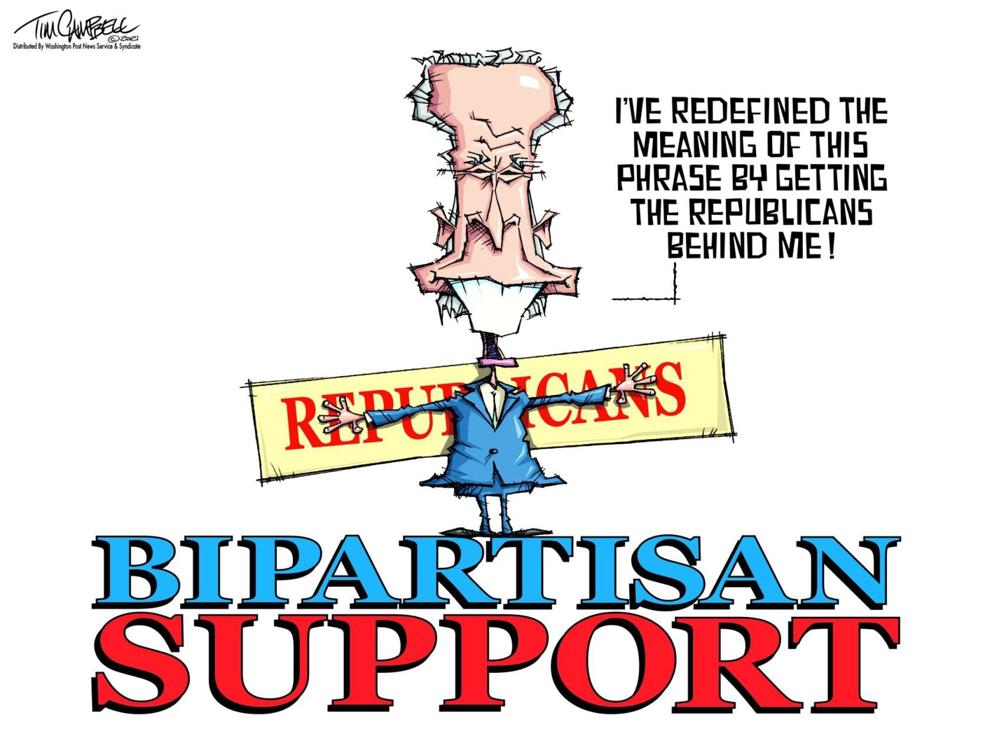 Catch up on Napa County's top news stories
Ken Morris has been cooking for comfort for more than 30 years and learning in kitchens from Alaska to Thailand to Italy. He now cooks and writes from his kitchen in Napa. Email macmor@sbcglobal.net.