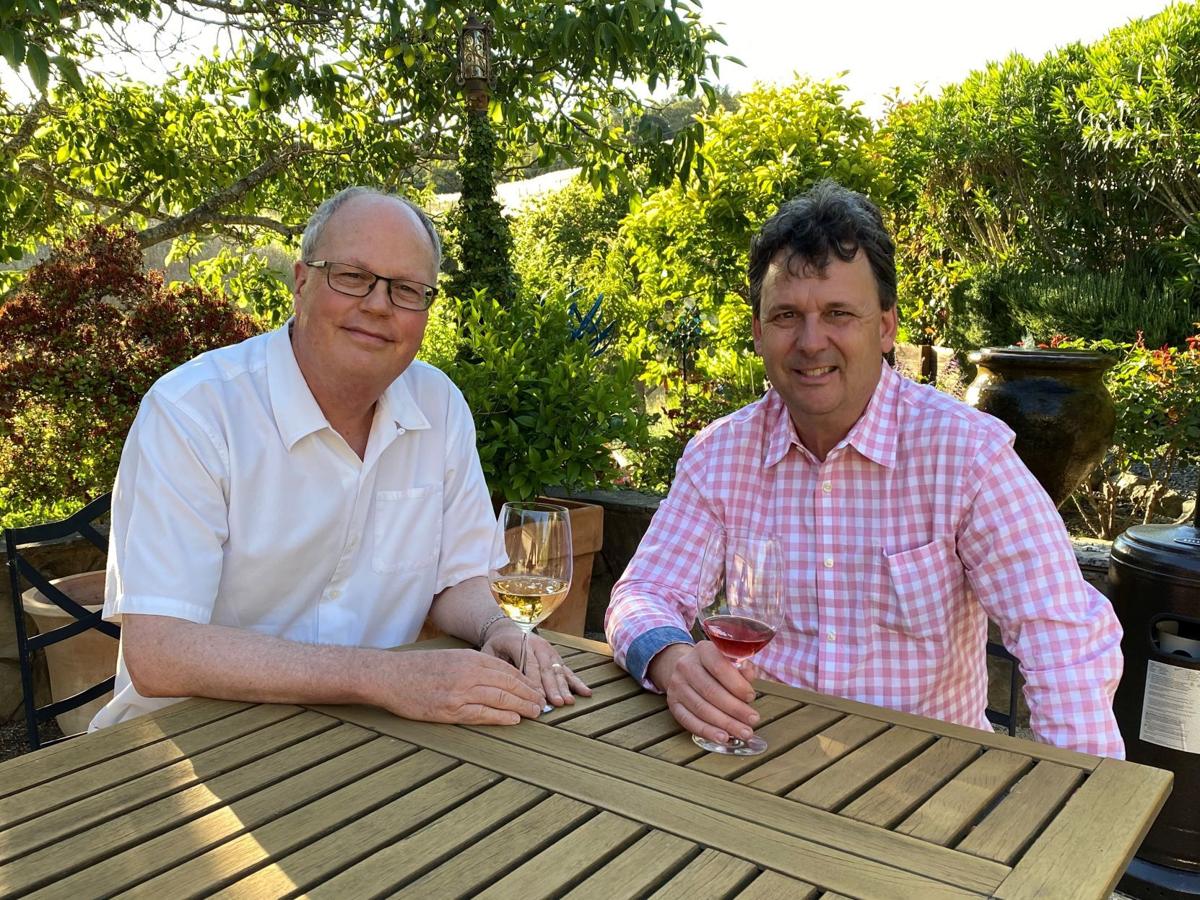 Editor's note: Typically Ken Morris' column, Cooking for Comfort, runs on the Tuesday Food pages, and Dan Dawson, Dan the Wine Man, come up with pairings for Ken's recipes on Friday's wine. This week, since the Napa Valley's food-and-wine duo chose a wine first, we thought it would be sensible to run them together. Ken will return to the Food pages on May 25. 
"Rosés can be served with anything," Julia Child wrote in "Mastering the Art of French Cooking." But she did add, "but are usually reserved for cold dishes, pâtés, eggs, and pork."
Given that rosé ranges from light wines made from Grenache to a hefty rosé crafted from Syrah on the darker side, that's a bit dismissive of a category of wine, but I'll let Dan the Wine Man explain the how and why there are so many styles, made from different varietals. This time, we're picking a wine (or in this case, a style of wine) and working our way back to crafting a dish that will be a good match.
Support local news coverage and the people who report it by subscribing to the Napa Valley Register. Special offer: $1 for your first 6 months!
The first thing I think of when I hear rosé is summer days, lunch on our deck protected from the sun by a roof of wisteria. And, it always triggers thoughts of travel since usually when my wife and I travel, it's to a country known for its food and wines.
So, I'm picking three countries that not only offer great food, they produce beautiful rosés. The first stop is Spain.
Albondigas en Salsa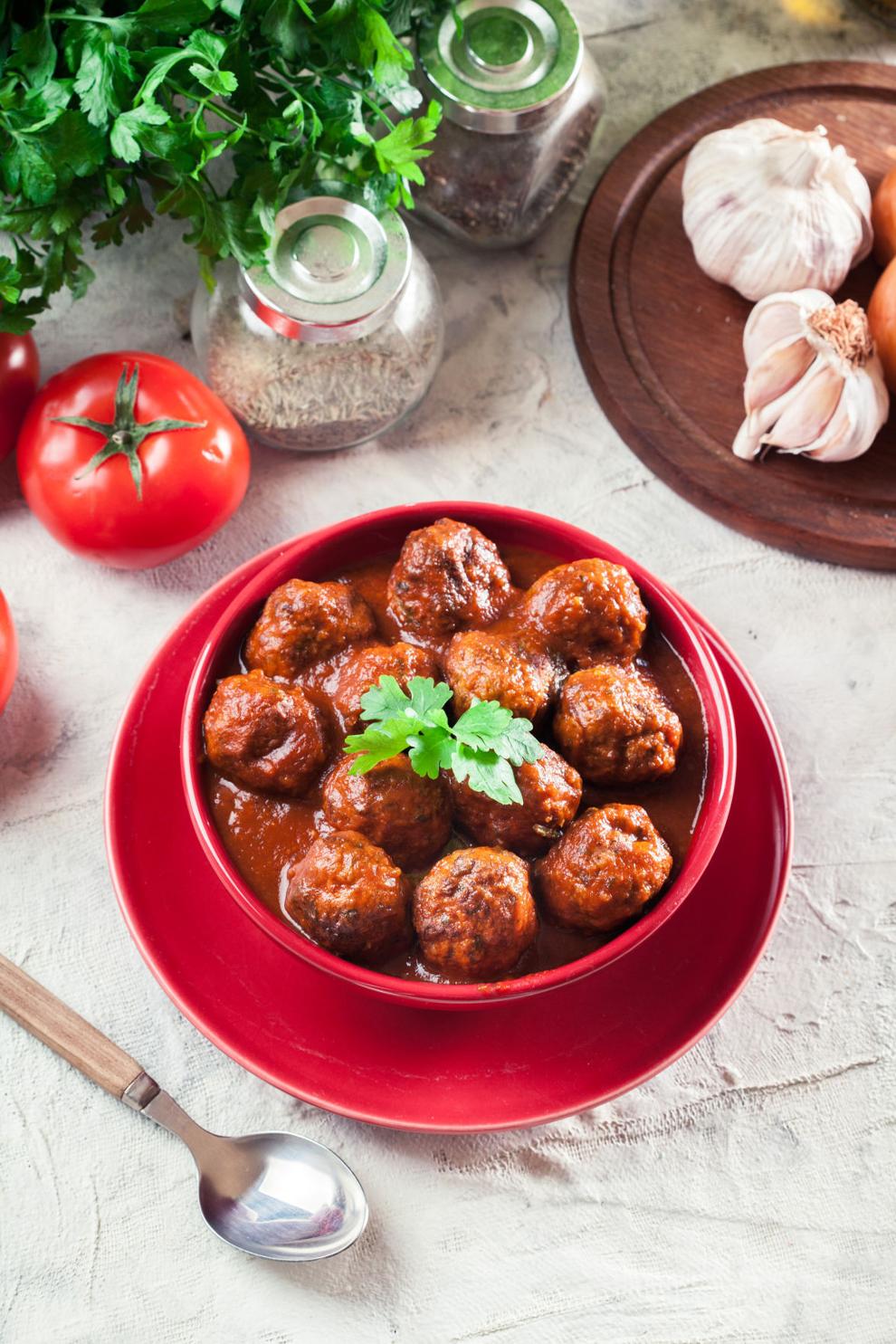 Adapted from "The New Spanish Table" by Anya von Bremzen
These saucy meatballs are typically served in small earthenware cazuelas in Madrid. A glass of chilled Rosado (the light to medium-bodied Spanish rosé) during the blazing hot summers in Spain is a refreshing accompaniment to tapas.
2 slices white sandwich bread, crusts removed
1 pound ground pork (this needs some fat in the mix so it won't dry out)
½ pound ground beef (yep, see the note for ground pork)
¼ cup grated yellow onion, plus 1 large onion, chopped for the sauce
1 ¼ teaspoons kosher salt, plus more for the sauce
1 teaspoon freshly ground black pepper
2 to 3 gratings of fresh nutmeg (you may want more)
2 tablespoons minced fresh flat-leaf parsley, plus more for garnish (this is just an approximation to give you the sense to add a little but not a lot)
1 medium-size carrot, diced
¾ teaspoon Spanish sweet paprika (look for Dulce on the can) This is not the same as Hungarian paprika.
4-5 canned peeled tomatoes, drained and chopped, plus ¼ of their juice from the can
1 ¼ cups chicken stock, maybe more if needed
All-purpose flour for dusting the meatballs
Place the bread and milk in a small bowl and let soak for 5 minutes. Drain, squeeze out the excess liquid, and finely crumble the bread. Place the bread, pork, beef, grated onion, eggs, salt, pepper, nutmeg, and parsley in a large bowl. Gently knead the meatball mixture with your hands until all the ingredients are thoroughly combined, but do not over knead. Cover with plastic wrap and refrigerate for about 40 minutes while you make the sauce.
For the sauce: heat 1 tablespoon of olive oil in a medium-size saucepan over medium heat. Add the chopped onion and carrot, cooking until the vegetables are soft and very lightly browned, about 7 minutes.
Add the paprika and stir for a few seconds. Add the tomatoes and their juice, and the brandy, increase the heat to high and cook until the liquid is reduced slightly about 1 minute.
Reduce the heat to medium-low, add the wine and chicken stock, partially cover the pot and cook until the vegetables are very tender, some 30 to 40 minutes.
Once done, the sauce can be prepared 1 day ahead and chilled at this point.
Using a slotted spoon, remove 1 cup of the solids from the sauce and transfer to a blender along with 1 cup of the liquid. Puree the mixture by pulsing the blender until fine. Stir this mixture back into the sauce and add a little more chicken stock if it seems too thick. Keep the sauce warm while you finish the meatballs.
For the meatballs: Spread a thin layer of flour on a large plate. Wet your hands, then break off a piece of the meatball mixture and shape it into a ball the size of a large walnut (you can use an ice cream scoop to help you shape the balls and keeping the mixture cool at the same time). Roll the meatball in the flour, shaking off the excess, then gently roll it between cupped hands to give it shape.
Repeat with the rest of the meatball mixture, placing the floured meatballs on a dry baking sheet.
Heat 1 tablespoon of olive oil in a large nonstick skillet, over medium-high heat. Add half the meatballs and brown all over, 3 to 5 minutes. Using a slotted spoon, transfer the browned meatballs to a bowl. Add the remaining 1 tablespoon of olive oil to the skillet and cook the remaining meatballs.
Once the meatballs are cooked, add 1/3 cup water to the skillet and cook for about 1 minute on medium-high heat, scraping the bottom of the pan to dislodge the brown bits. Stir this liquid into the sauce.
Return the meatballs and any accumulated juices to the pan, along with the sauce and bring to a simmer. Reduce the heat to low, cover the pan and cook until the meatballs are completely heated, 5 to 7 minutes.
Remove the pan from the heat and let cool for 5 minutes or so. Sprinkle with the parsley just before serving. People love to use wooden toothpicks to stab a meatball and roll it in the sauce and it helps to have small appetizer plates ready so guests can hold it under the meatball as they eat. And don't forget the crusty bread to mop up the sauce.
Eggplant Caponatina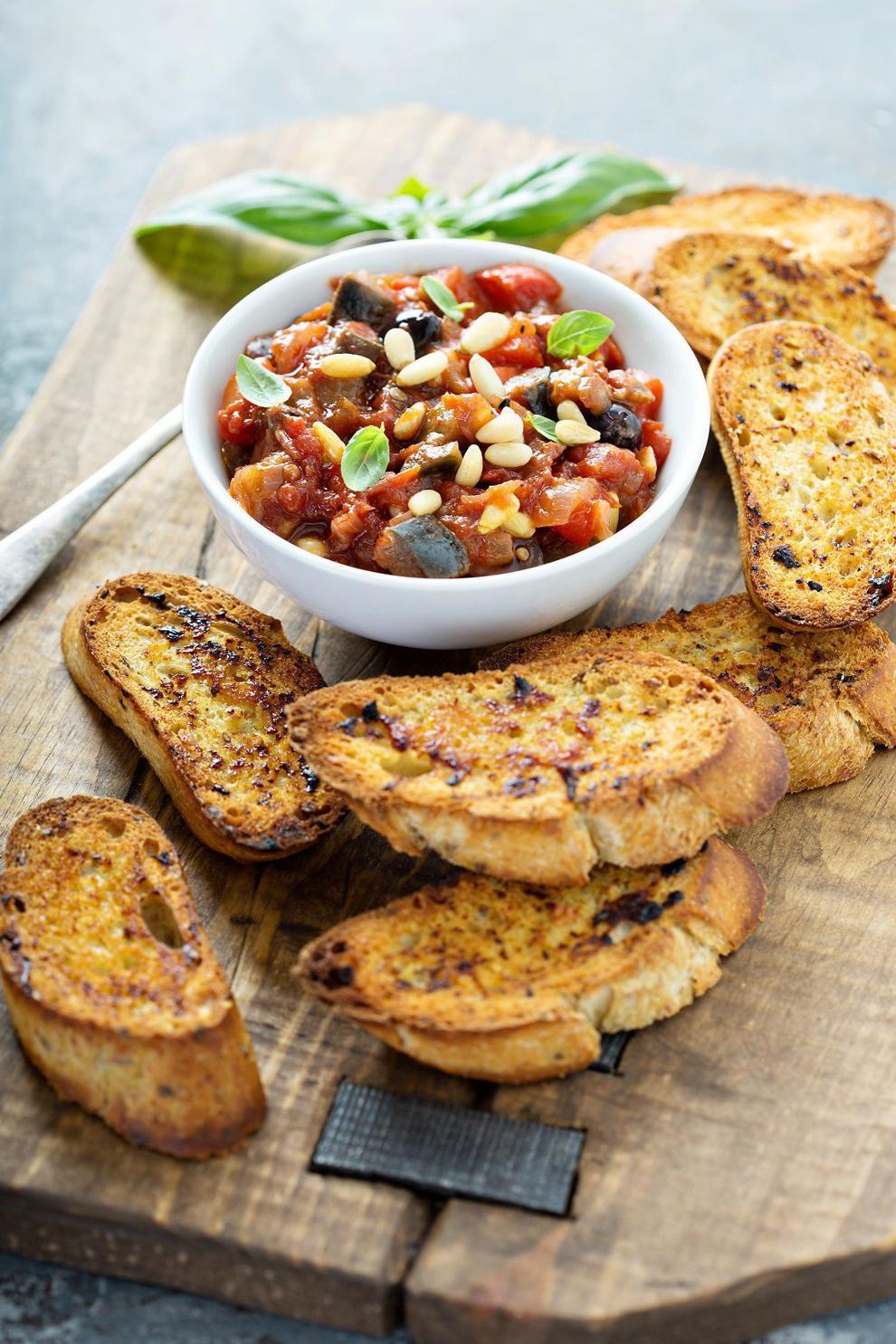 Adapted from "The Dictionary of Italian Food and Drink" by John Mariani
My wife and I enjoyed a cooking journey to Sicily in 2019 led by Julie Logue-Riordan of Cooking with Julie. We spent most of our time eating, drinking, and cooking in Trapani on the western coast of Sicily, finishing the trip in the capital city of Palermo. One of the items every restaurant seemed to offer was Caponatina, a dish made of cooked eggplant, onion, celery, tomatoes and vinegar, and various other vegetables, depending on the cook. I later read that its name really is Caponata but in Palermo, they use the diminutive, Caponatina. Look for "Rosato" on the drinks menu in Italy to find the restaurant's rosés.
2 medium eggplants (approximately 2 to 2 ½ pounds) cut into 1-inch pieces
Olive oil for frying (I use sunflower oil and save the good stuff for finishing the dish)
¼ cup extra virgin olive oil
1 large yellow onion, coarsely chopped
1 14.5- ounce can of peeled and diced tomatoes
2 tablespoons capers (nope, I don't rinse them)
Kosher salt and freshly ground pepper
Put the cubed eggplant into a colander and sprinkle with salt, tossing to make sure salt is evenly dispersed. Let drain for an hour, then pat dry with paper towels.
Heat 1 inch deep of sunflower/ olive oil in a deep-frying pan to 360°F and fry the eggplant until brown and crisp. Drain and set aside.
Remove the leftover oil (don't throw it away) and in the same frying pan heat ¼ cup of the just used oil with the extra virgin olive oil.
Add the onion and celery and sauté until golden brown. Add the tomatoes, bring to a boil and simmer for 10 minutes.
Stir in the capers, sugar, vinegar and olives. Sprinkle with salt and freshly ground pepper and cook for 10 minutes.
Remove from heat and let cool to room temperature before serving. Some cooks recommend waiting until the next day to serve to allow the flavors to marry.
Salade Niçoise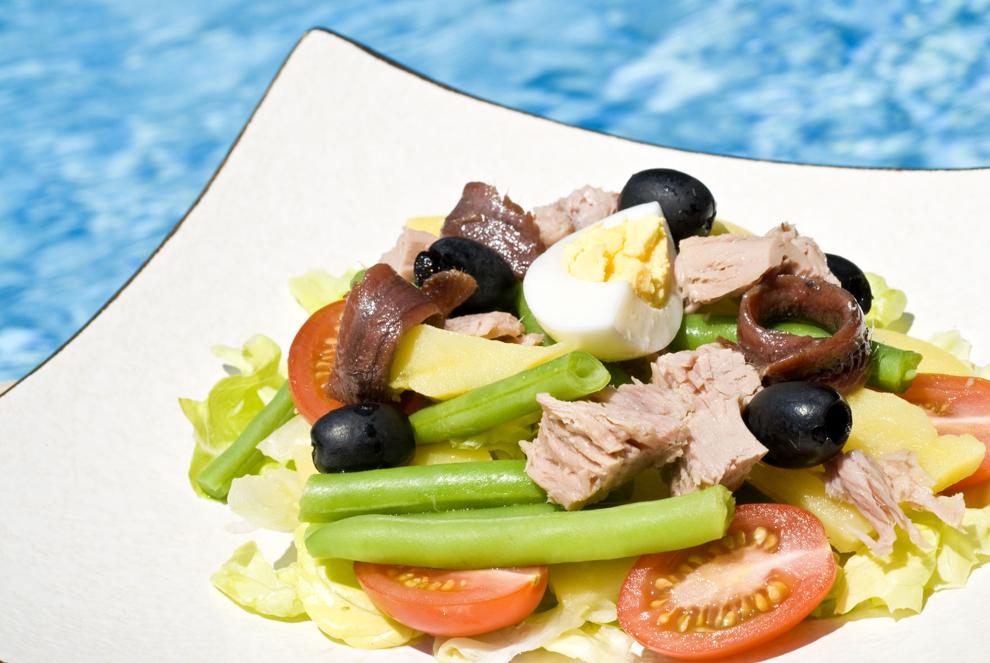 This more from memory and producing something like a Salade Niçoise for years, but I did order a Salade Niçoise when we were in Nice, France. Their salad was better, or at least it seemed to taste better, outdoors under a sun umbrella just a short distance from the Mediterranean. In France, rosé is actually called a rosé.
1 tablespoon Dijon mustard (you may want to throttle back on this but I like a hint of mustardy heat)
Freshly ground black pepper
¾ cup extra virgin olive oil
¼ cup minced fresh tarragon
12 ounces haricot verts or Blue Lake green beans, tops and tails trimmed (I've also used pencil-thin asparagus if they look better than the beans)
1 ½ pounds yellow potatoes, unpeeled
4 hard-boiled eggs, shell removed and quartered
½ cup niçoise olives pits removed
¼ cup capers, drained (I like the brine myself but lots of chefs demand that you must rinse them: your call)
1 3.95-ounce tin of white tuna in olive oil (Spain produces the best canned products. Look for Bonito Del Norte (Northern White Tuna), considered the highest quality, due to its extremely white meat, taste, and texture. Ventresca on the label indicates it is the fattest part of the tuna belly and more expensive)
2 heads of butter or red oak lettuce, torn into large pieces that are easy to fork
Mix the Sherry, shallot, Dijon mustard, garlic, a hefty pinch of kosher salt, and a few grinds of black pepper with a whisk in a large bowl.
When the mixture is smooth, add the olive oil a tablespoon at a time as you continue to whisk until all the oil is incorporated and the mixture looks smooth. Use a leaf of the lettuce to dip into the dressing to taste for salt and if you need to add a dollop more of oil. Add the tarragon at the end. Set a couple of tablespoons aside in a small bowl.
Slice the potatoes in half, dropping them into a bowl filled with enough water to cover them all comfortably.
Heat a large pot until it is lightly boiling, add a good pinch of salt and cook beans for 3 to 4 minutes, just until they are bright green. Immediately scoop them up with a strainer and slide them into a waiting bowl of ice water to stop the cooking. Once chilled, scoop them out of the water and onto a towel and dry.
Using the same pot you used for the bean, add the potato halves and boil them for 15 to 20 minutes, checking often until you can easily pass a sharp knife through the center of a potato, checking several to ensure all are done.
Drain the potatoes and immediately add them to the waiting bowl of dressing, gently stirring the potatoes so they all can absorb the dressing.
On a large platter, lay down the lettuce to cover the bottom, group the potatoes on one side of the plater, with the broken up tuna, beans, and olives each grouped together, instead of the usual tossed salad.
If you have room, you can also group the sliced hard-boiled eggs or arrange them along the top or side of the platter. Run a line of dressing over the top and scatter the capers and chives.
I believe the City of Nice requires all Salade Niçoise to be served with French bread. It's much more impressive to present the composed salad on a platter than to serve small, individual plates.
Catch up on Napa County's top news stories
Get unlimited digital access to the Napa Valley Register for just $3 for your first 3 months! Enjoy every article without restrictions and find tons of subscriber-only perks, such as access to our daily eEdition. Click here for details!
Check out the week in cartoons
Lisa Benson cartoon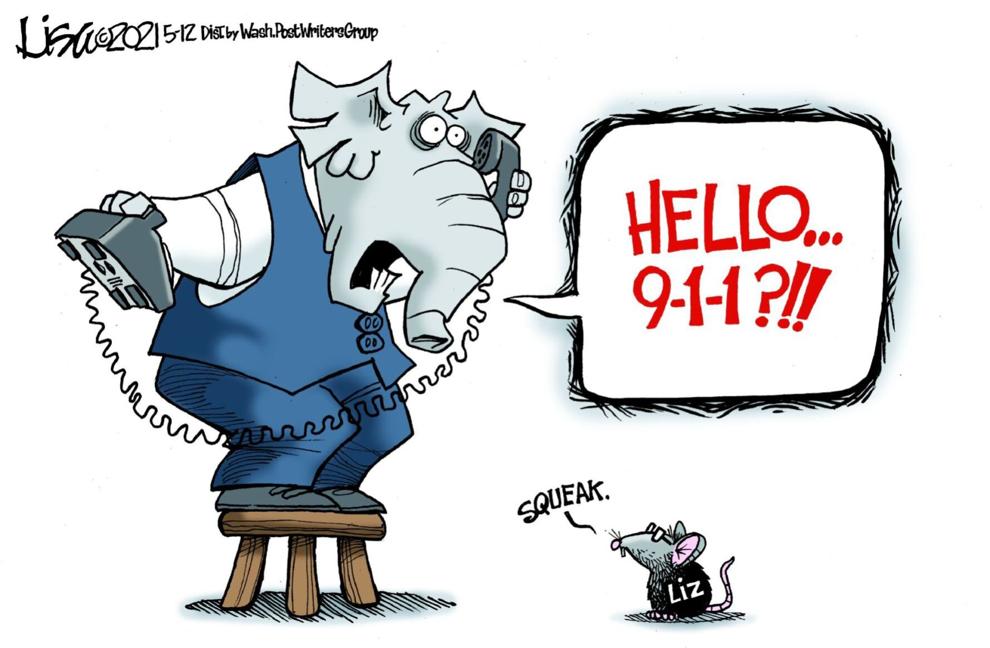 Clay Bennett cartoon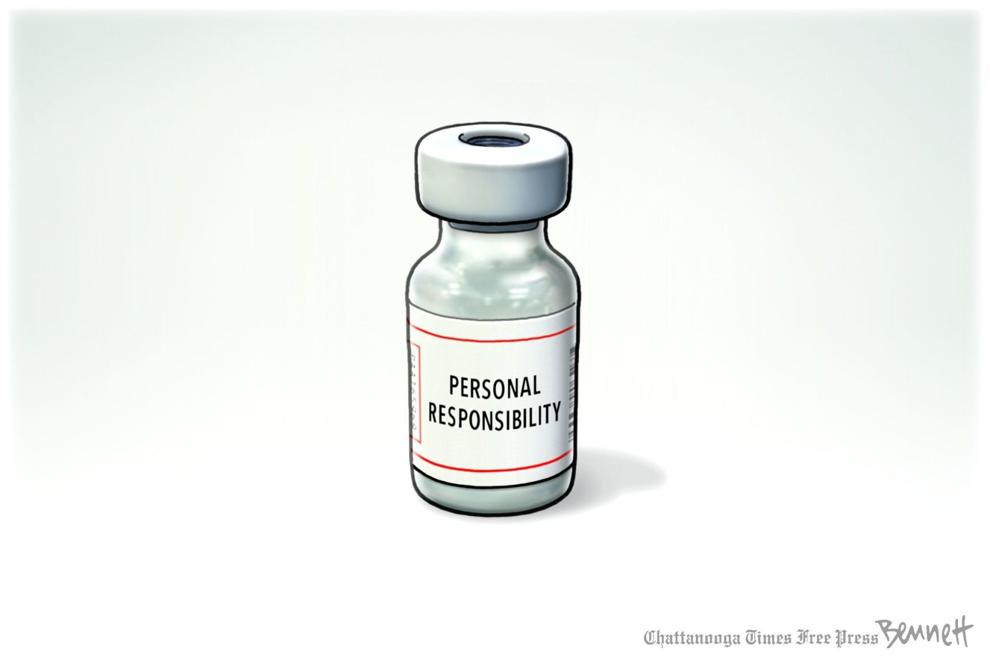 Clay Bennett cartoon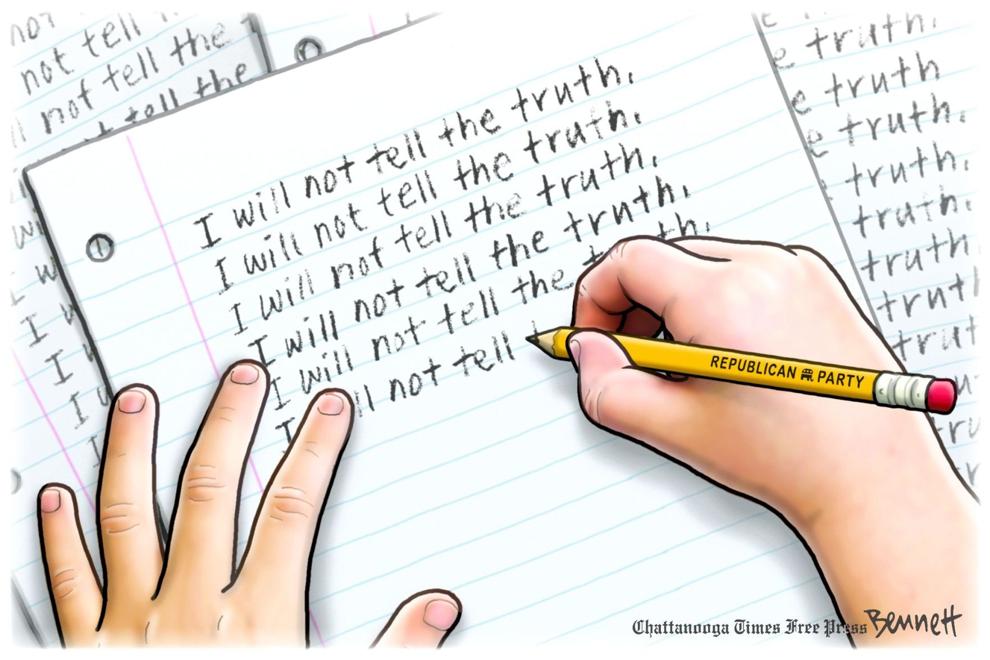 Clay Bennett cartoon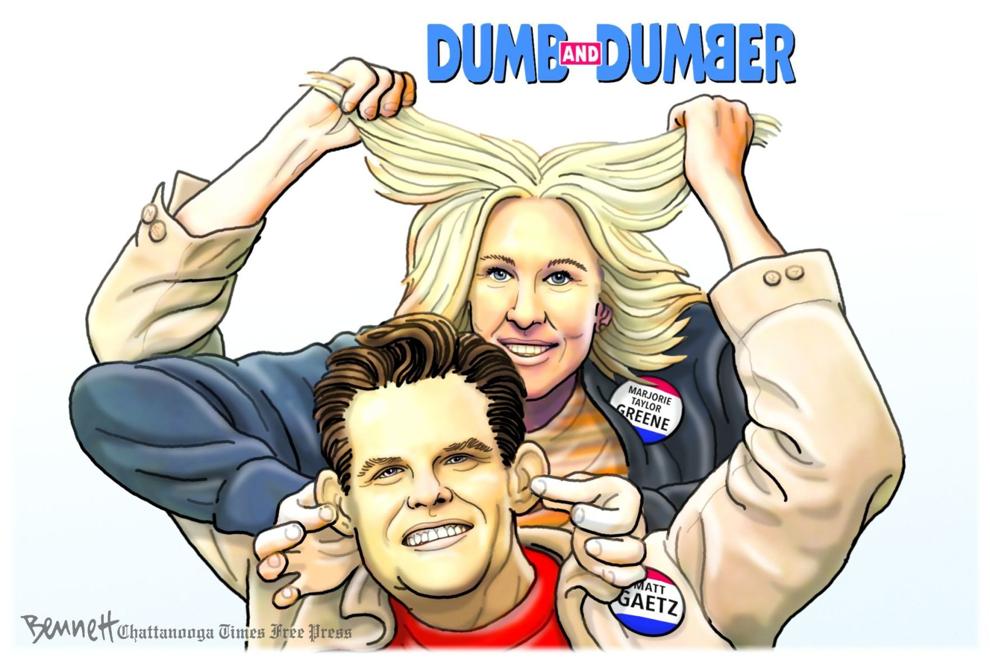 Clay Bennett cartoon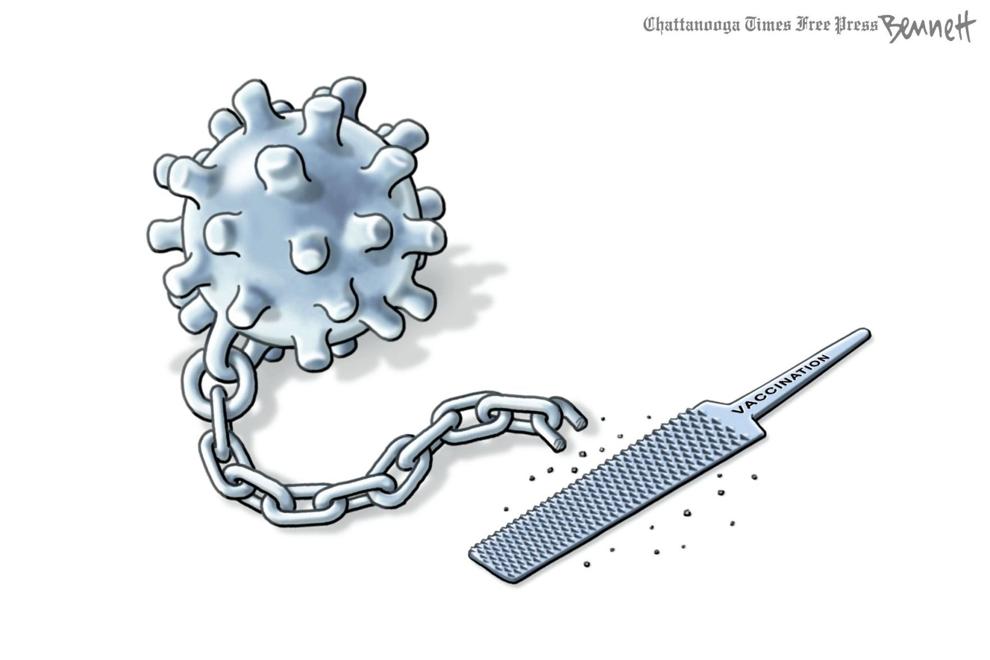 Clay Bennett cartoon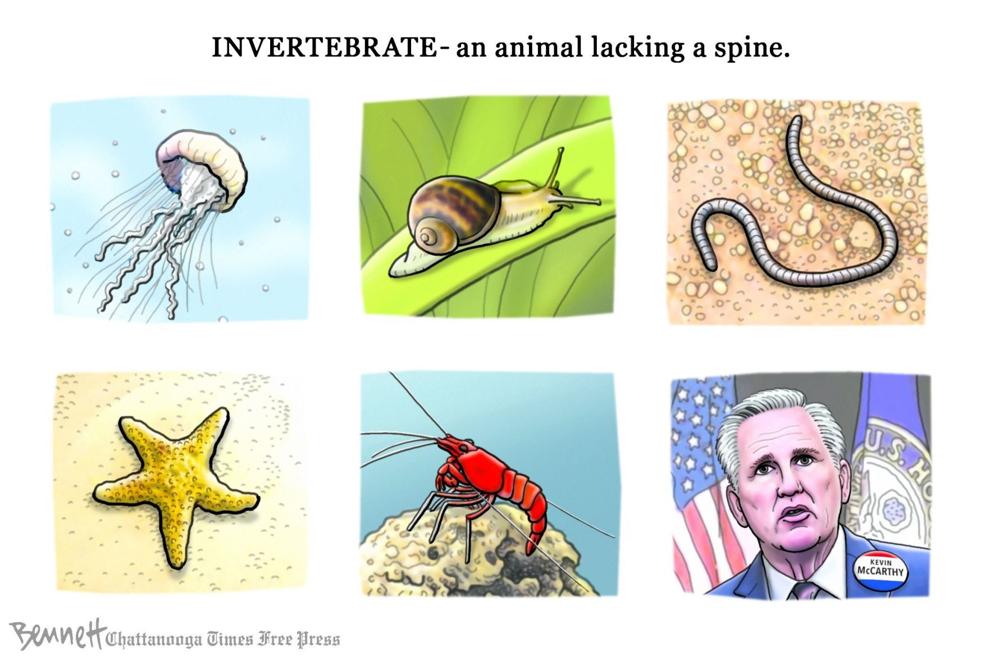 Jeff Danziger cartoon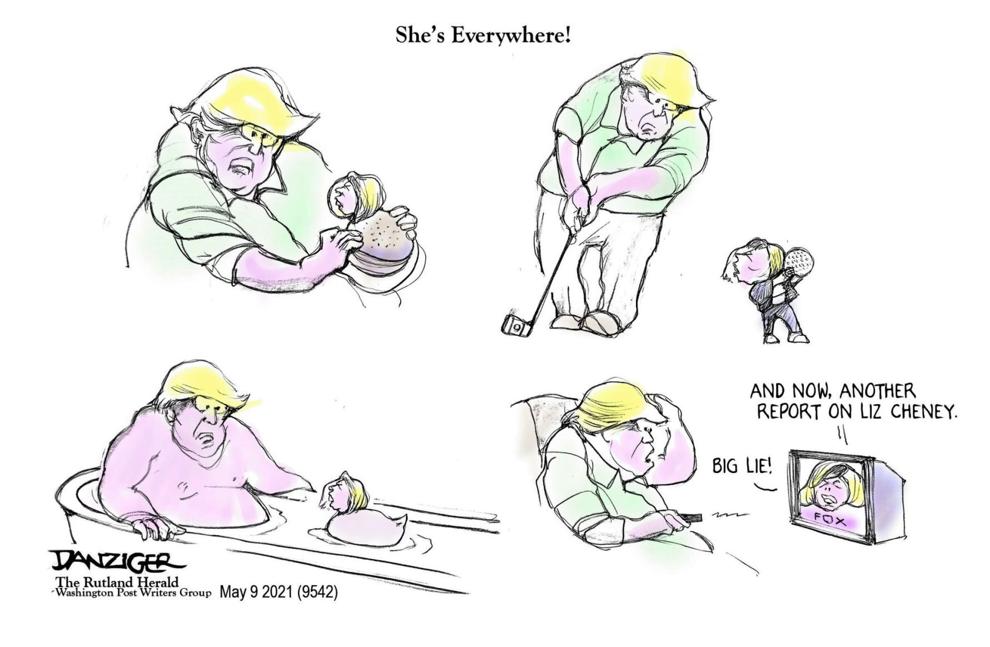 Jeff Danziger cartoon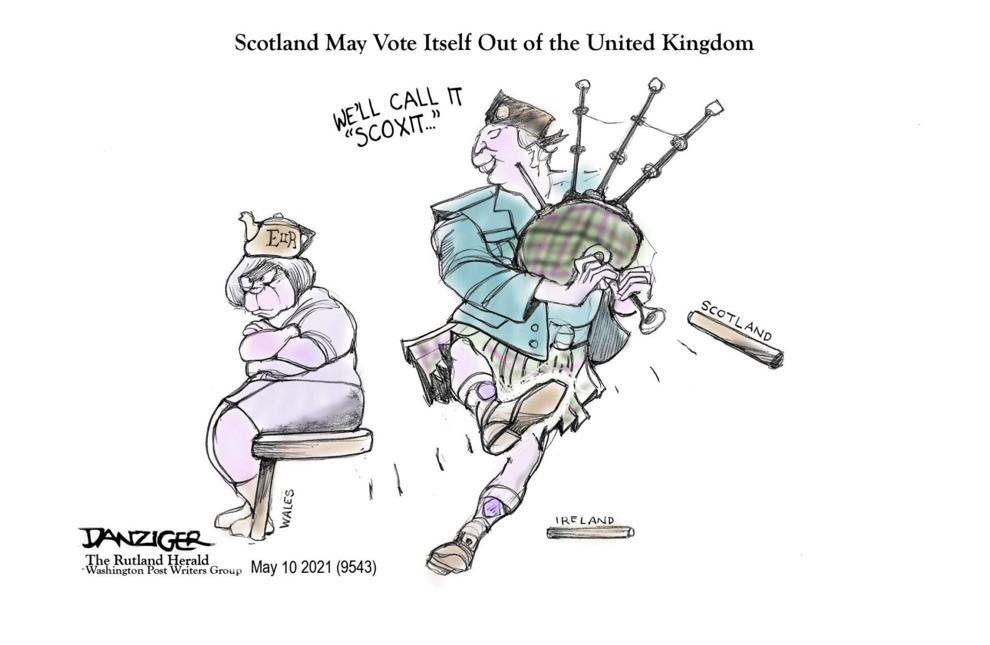 Jeff Danziger cartoon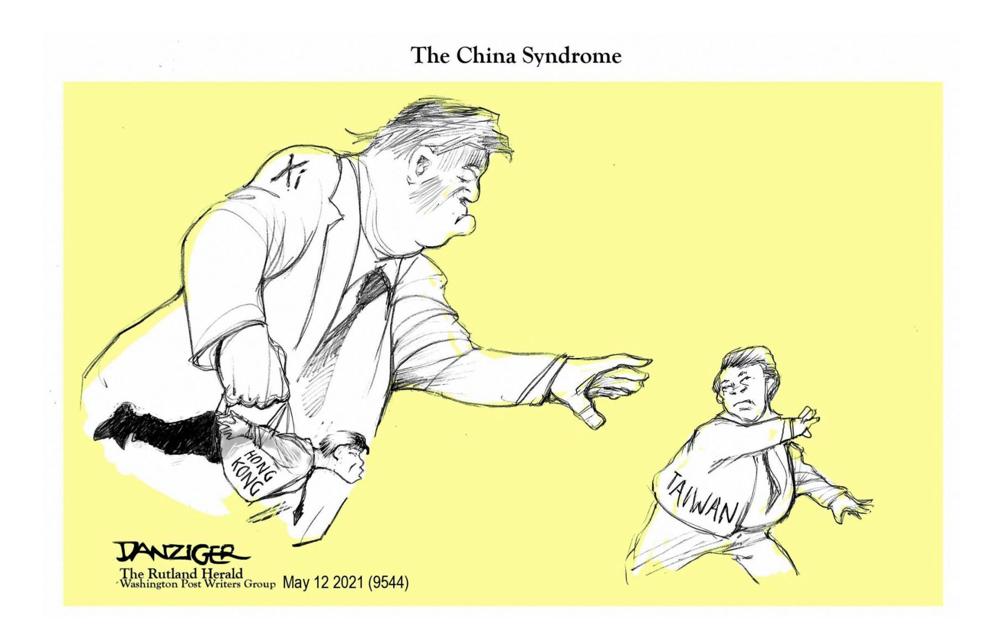 Jeff Danziger cartoon
Jeff Danziger cartoon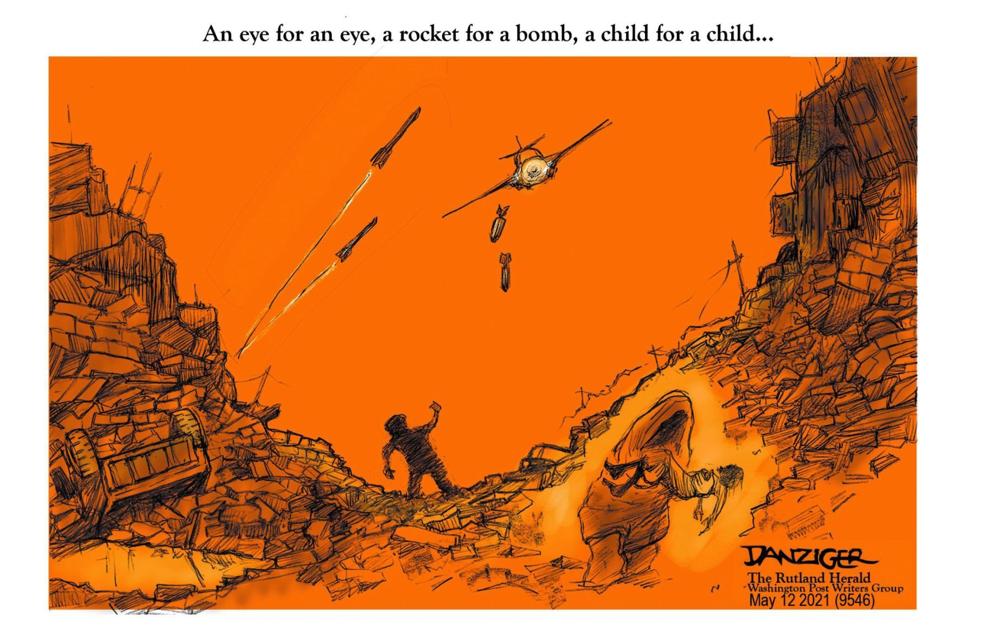 Jeff Danziger cartoon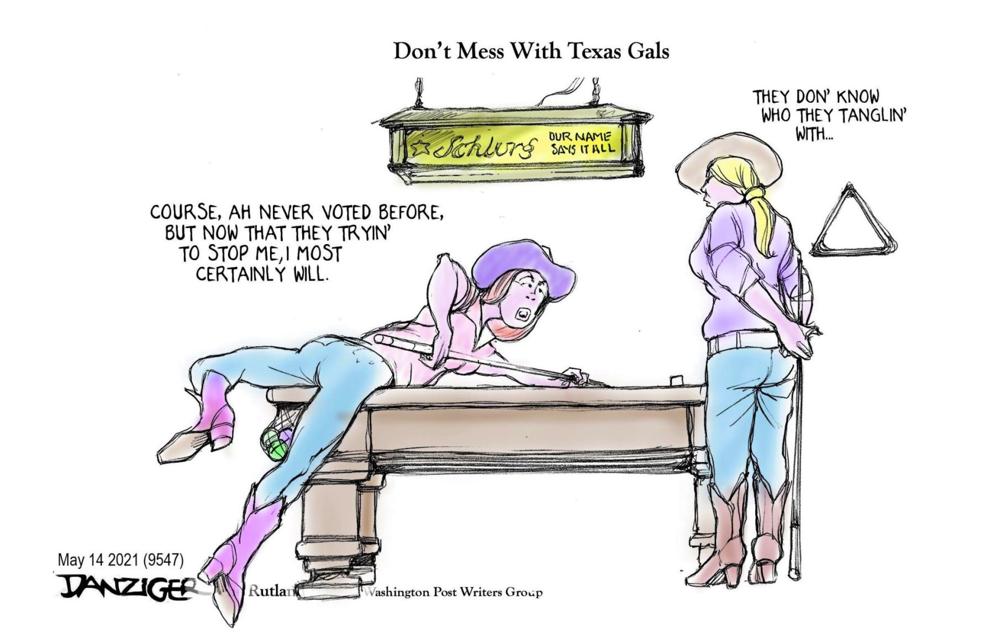 Lisa Benson cartoon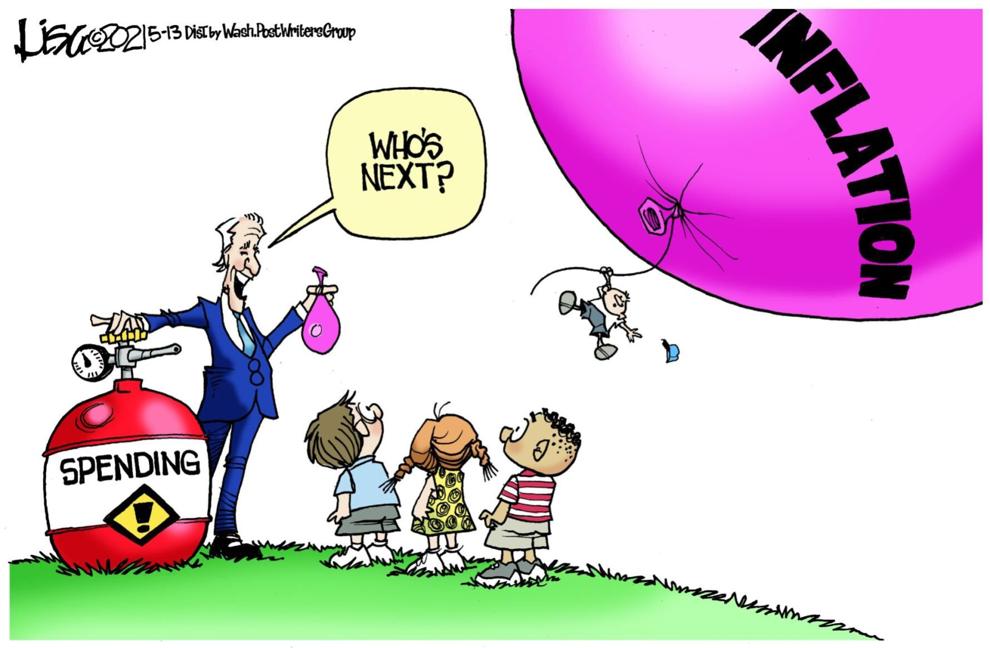 Lisa Benson cartoon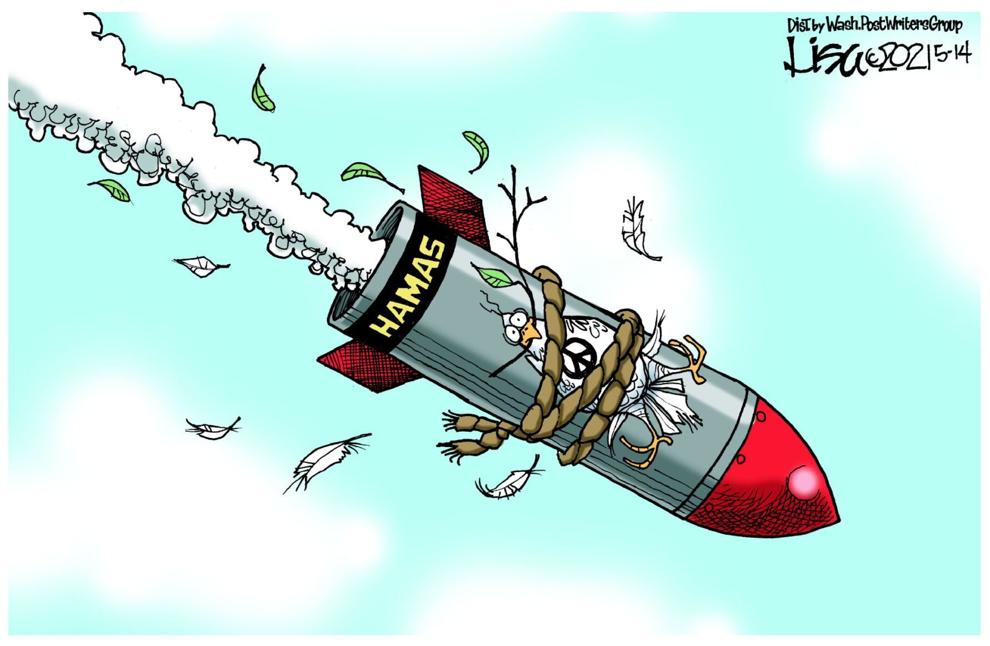 Mike Lester cartoon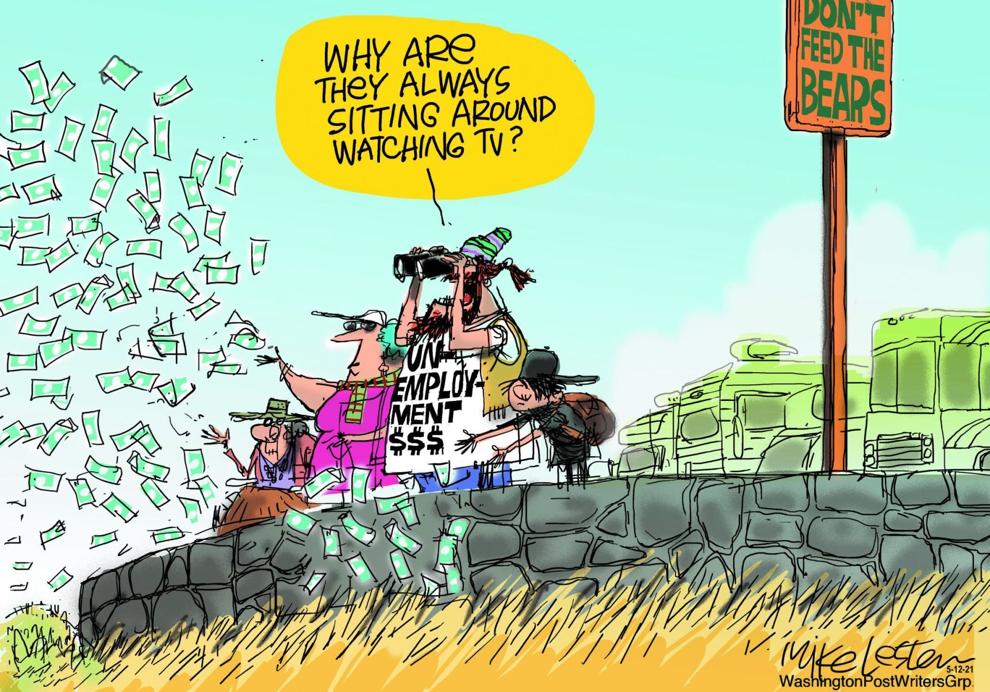 Mike Lester cartoon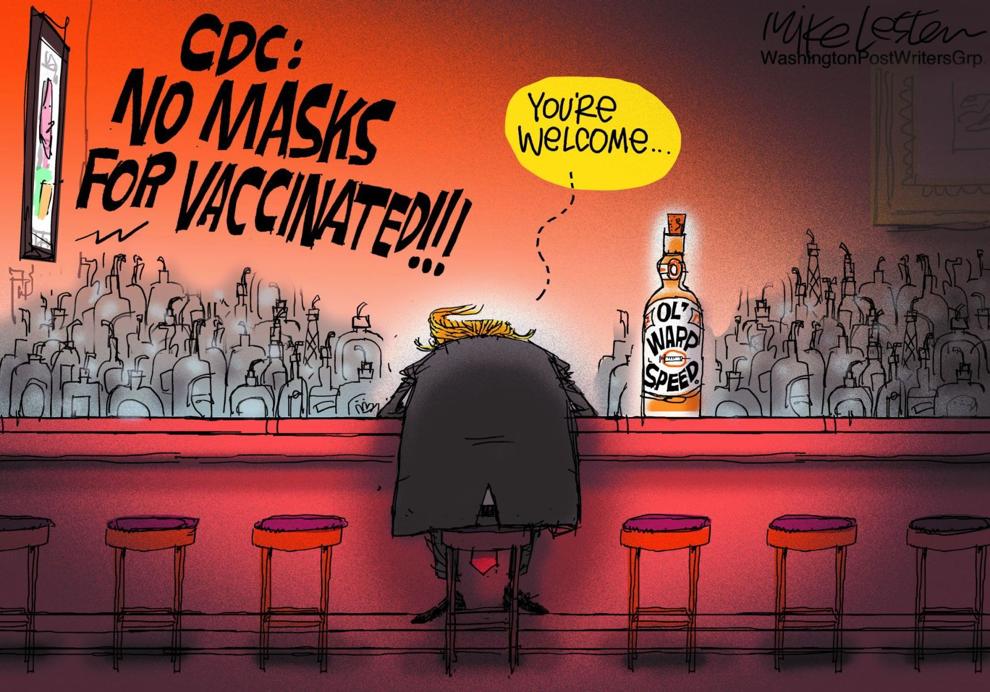 Signe Wilkinson cartoon
Tim Campbell cartoon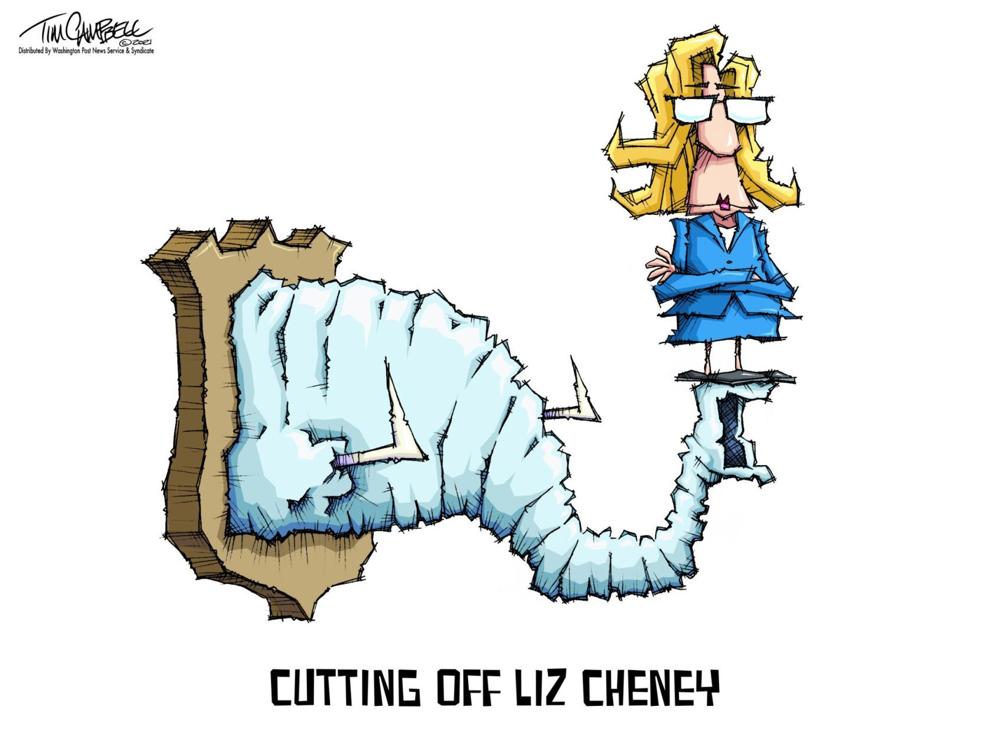 Tim Campbell cartoon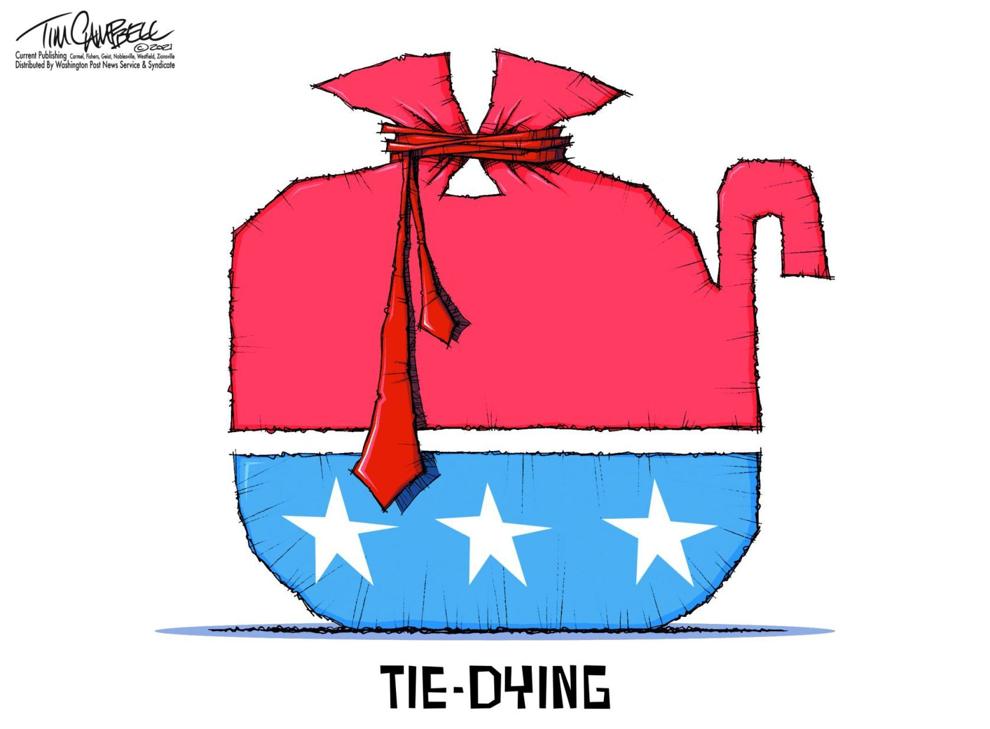 Clay Bennett cartoon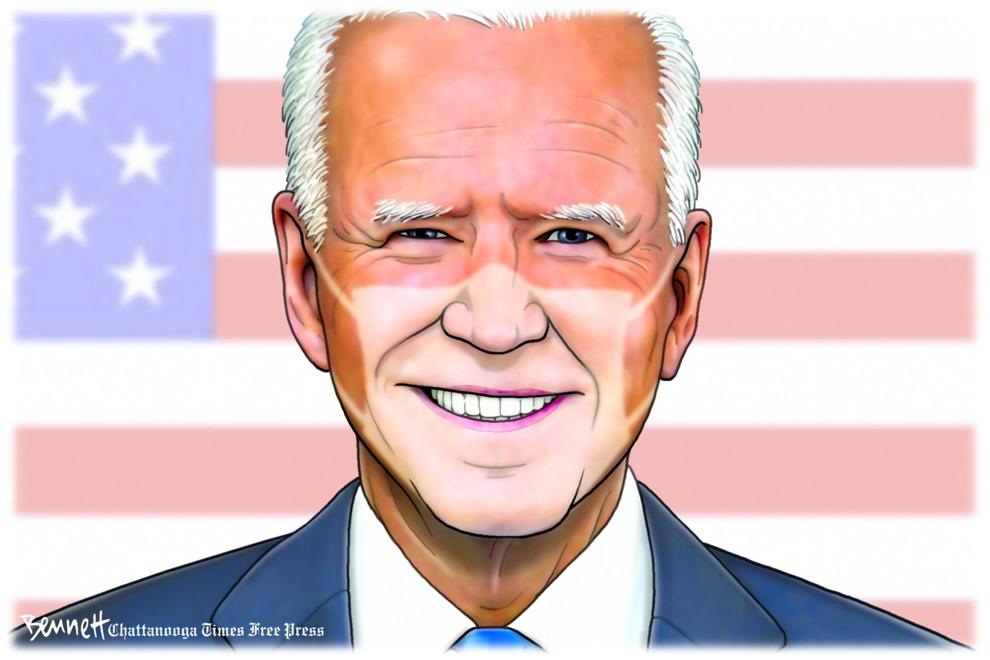 Ken Morris has been cooking for comfort for more than 30 years and learning in kitchens from Alaska to Thailand to Italy. He now cooks and writes from his kitchen in Napa. Email macmor@sbcglobal.net.