The official California state fruit is avocado (Persea Americana) but I've started a recall effort (which I hear is popular nowadays) to replace it with the fig.
Figs are inexorably tied to the history of California; they were brought to what became California by the Spanish who first planted them at the San Diego Mission in 1769. As they established a chain of missions reaching north along El Camino Reál, fig trees were so valued that they were planted at each site.
Support local news coverage and the people who report it by subscribing to the Napa Valley Register. Special offer: $1 for your first 6 months!
The Black Mission fig, California's leading black fig, takes its name from this history. Today, 100 percent of the dried figs and 98 percent of the fresh figs grown commercially in the U.S. are from California. So, try topping that Mr. Avocado!
Figs are an easy ingredient for quick dishes that you really don't need a recipe for such as Figs Stuffed with Goat Cheese (cut open the fig and drop in some goat cheese) or a dessert such as Roasted Figs with Vanilla Ice Cream (slice some figs, sizzle them a few minutes on the grill or hot skillet until the juice caramelizes and served them in a bowl with your favorite vanilla ice cream). But here are some ideas that may take you into territory that you've not yet discovered.
Figs, Crème Fraiche, Arugula, Mint
Adapted from "Mourad: New Moroccan" by Mourad Lahlou
This is a dish that is deceptively simple, created by a chef skilled at creating complex flavors. You'll also learn the restaurant tricks of crisping herbs in ice water and drawing a design with the crème fraiche, instead of just forming a round blob on the plate.
My wife and I ate at Mourad's first San Francisco restaurant, Aziza, in the Richmond District (we were staying in downtown San Francisco for the weekend and luckily the 38 Geary bus runs past the restaurant's front door). We loved the food but we've yet to make it to his Michelin-starred restaurant Mourad: San Francisco just south of Market Street, near the Museum of Modern Art. How is this Moroccan, you ask? Not sure, but I think that's why Mourad included the word 'New" in his title to cover any dishes that he makes featuring ingredients found in his native land.
A small handful of small mint leaves
3 cups arugula, any large stems removed
1 tablespoon Red Wine Vinaigrette (sure, you know how to make a vinaigrette, but this has some interesting changes to make it unique. Recipe below)
One 6 ounce piece honeycomb, cut into pieces
Extra virgin olive oil for finishing
Sea Salt and freshly ground black pepper (Mourad recommends Tasmanian, which I'm not familiar with)
1 garlic clove, thinly sliced
½ teaspoon granulated sugar
1 cup extra virgin olive oil
Put the shallot, garlic, salt, sugar, and vinegar in a plastic squeeze bottle or a jar. Shake hard and let sit at room temperature for 15 minutes to dissolve the salt and sugar. Add the oil and shake to combine. If the vinaigrette is in a jar, strain out the shallots and garlic before serving. Mourad recommends the vinaigrette be used the day it is made but if you remove the shallots and garlic, it will keep for a few days; you just need to vigorously shake again before use.
Whisk the crème Fraiche with a pinch of salt in a medium bowl until it has the consistency of lightly whipped cream. Put the mint leaves in a bowl of ice water to crisp, then drain on a paper towel. Cut figs into rounds, wedges, or other shapes as you like. Spoon some crème Fraiche onto each serving plate, then drag the bottom of a spoon through it to form an elongated teardrop.
In a separate bowl, toss the arugula with just enough vinaigrette to coat and stack some leaves on each plate. Arrange the figs, mint leaves, and honeycomb on the plates. Drizzle a few drops of extra virgin olive oil over each fig and sprinkle with crunchy sea salt and black pepper.
Provençal Roast Lamb stuffed with Figs, Goat Cheese and Walnuts
Adapted from "Crazy Water Pickled Lemons" by Diana Henry
I have a couple of Diana Henry's books (she's written nine so far) and I find her writing a wonderful mix of paired-down recipes with usually a short list of ingredients that really deliver flavor. Plus, she tosses out such evocative chapter titles as Fruits of Longing (for figs, quinces, pomegranates and dates), Food From the Hearth (for flatbreads) and Heaven Scent (for flowers and flower waters). The rest of her writing is as enchanting as the foods of the Middle East, Mediterranean, and North Africa that the book is based on.
4 lbs. leg of lamb (boned weight)
Kitchen string (This is a string constructed for cooking; synthetic strings will melt, and dyed string will leak the color onto the food.)
1⁄2 large onion, finely chopped
2 3⁄4 ounces walnut pieces
5 1⁄2 ounces goat's cheese
3 sprigs thyme, leaves only
Preheat the oven to 400 degrees F. Trim the lamb of excess fat. Open it out flat and season the inside with salt and pepper. Heat oil in a pan and cook the onion until soft. Toast the walnuts in a dry pan until just turning brown. Break the goat's cheese into little nuggets.
Gently mix all the stuffing ingredients together, bind with the egg, and season with salt and pepper. Spread the stuffing on the opened piece of lamb. Roll it up and tie it at intervals with kitchen string. Season the outside of the lamb with salt and pepper and roast in the oven for 15 minutes. Turn the heat down to 375 degrees F, and cook for another hour, then serve- the lamb will be pink.
Fig Clafoutis
Adapted from "À Table: Recipes for Cooking and Eating the French Way" by Rebekah Peppler,
I read a lot of food newsletters but one of my favorites is "Food Gal" by Carolyn Jung (cajung@sbcglobal.net). I first started reading her stuff when she was food writer/editor for the San Jose Mercury News and she even contributed to the "Good Living" section of Gourmet magazine (which sadly is long gone.) Now, she's well known enough that celebrated chefs will return her phone call, she receives tons of cookbooks and products that she picks through to promote a few and generally writes about anything food-related that she finds interesting. I was looking for an easy dessert that features figs and her last newsletter delivered the perfect recipe from a new cookbook directly to my inbox. A clafoutis, sometimes spelled clafouti, is a baked French dessert of fruit, traditionally black cherries but why not figs?
1 tablespoon unsalted European butter, melted (European style butter is between 82 and 85 percent butterfat. The USDA standard is 80 percent butterfat. Yes, you can taste the difference.)
1 1/2 pounds fresh figs, stemmed and halved
1/3 cup plus 1 tablespoon sugar
1 teaspoon vanilla extract
1/2 teaspoon fine sea salt
1/2 cup all-purpose flour
Preheat the oven to 350 degrees. Brush the bottom of a 12-inch baking dish with butter and add the figs in a single layer.
In a large bowl, whisk together the milk, heavy cream, eggs, 1/3 cup of the sugar, the vanilla, and fine sea salt until the sugar is dissolved. Add the flour and whisk until smooth. Pour the mixture over the figs and sprinkle with the remaining 1 tablespoon of sugar. Bake until the top is puffed and browned and the custard is set, 60 to 75 minutes. Sprinkle with flaky salt and serve warm or at room temperature.
Catch up on Napa County's top news stories
Get unlimited digital access to the Napa Valley Register for just $1 for your first 6 months! Enjoy every article without restrictions and find tons of subscriber-only perks, such as access to our daily eEdition. Click here for details!
Check out the week in cartoons
Lisa Benson cartoon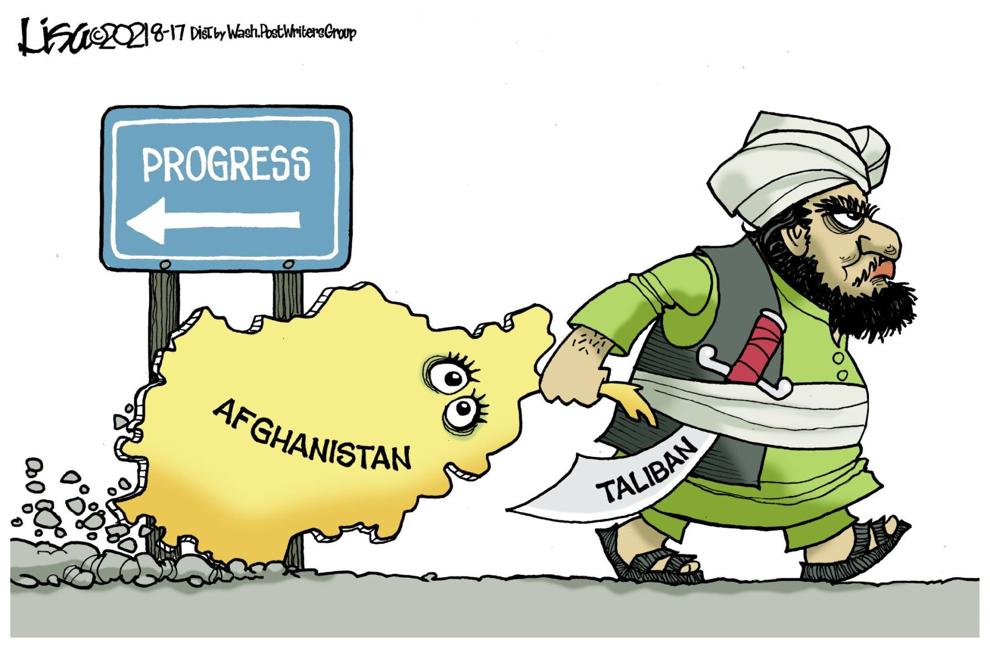 Jack Ohman, editorial cartoon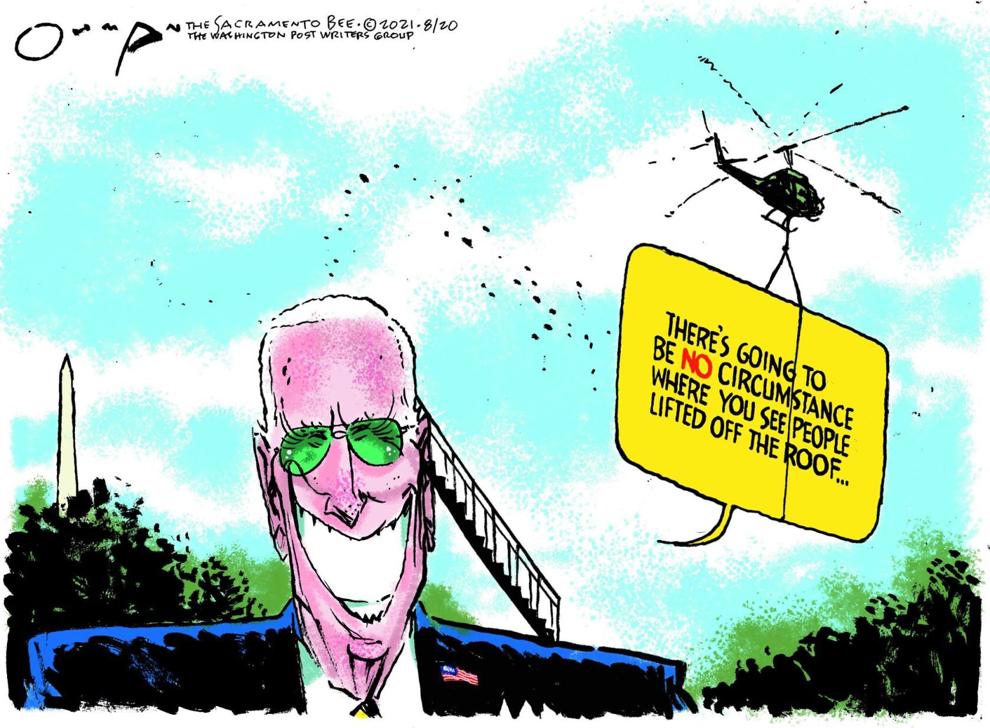 Jack Ohman editorial cartoon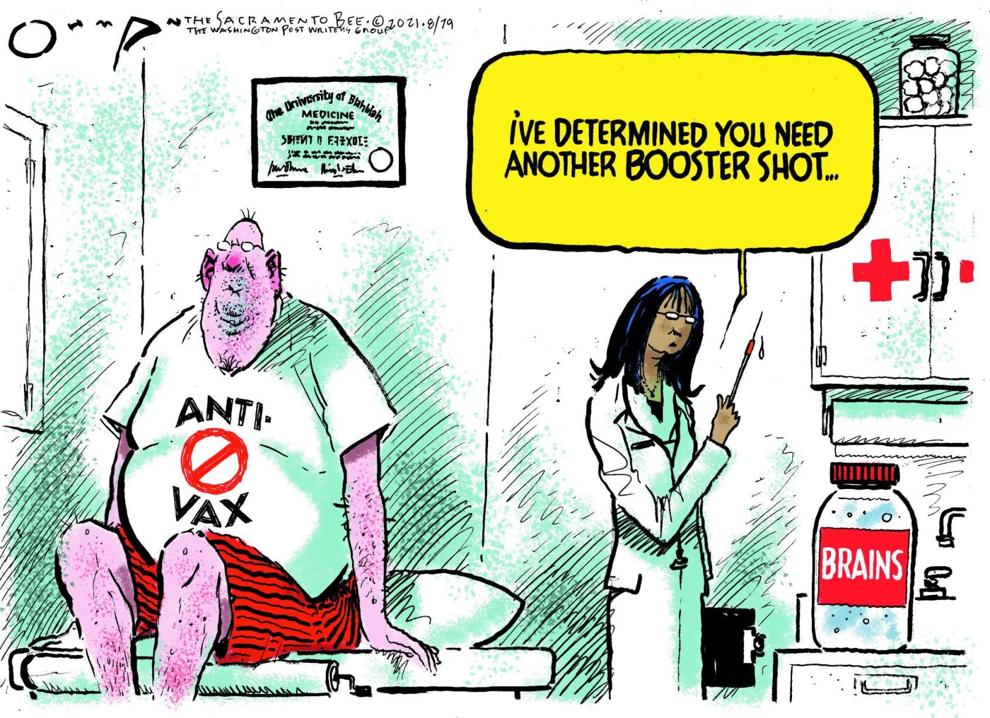 Jack Ohman, editorial cartoon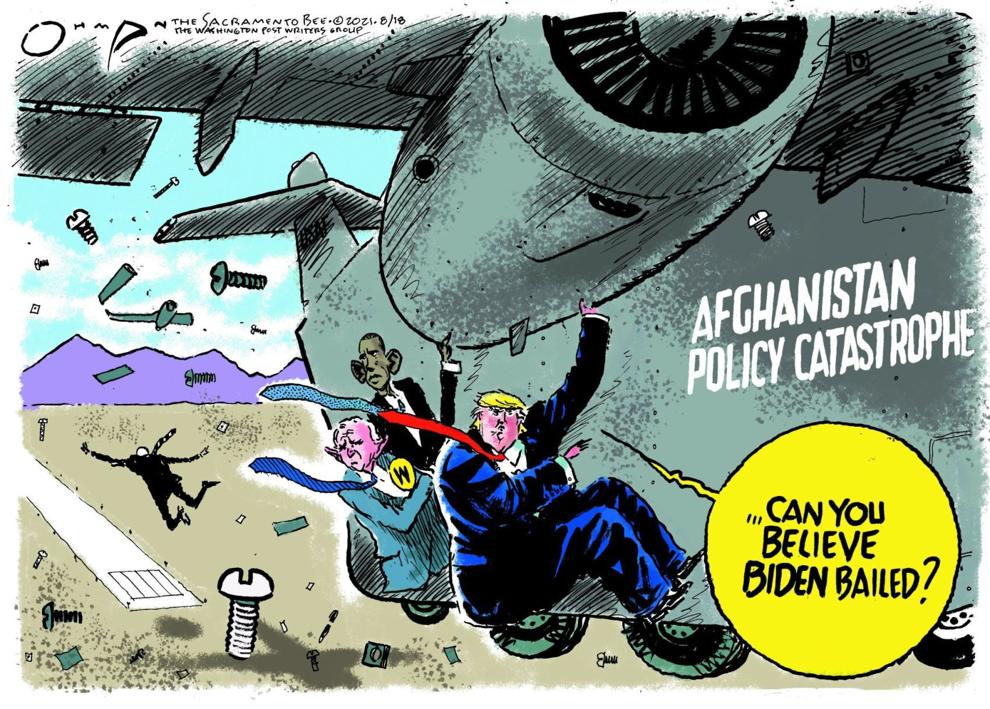 Clay Bennett cartoon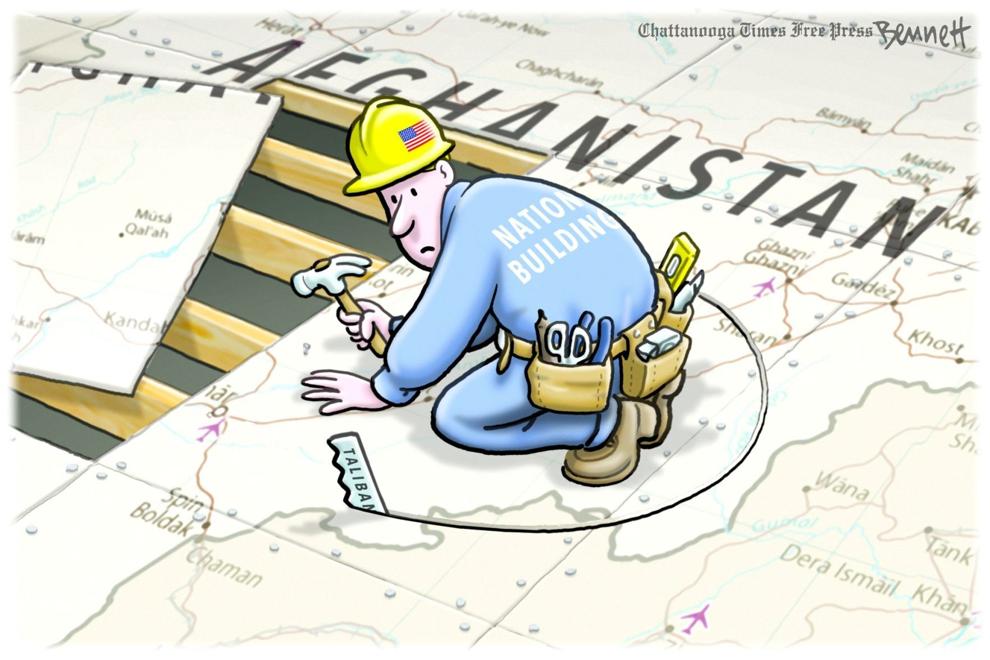 Clay Bennett cartoon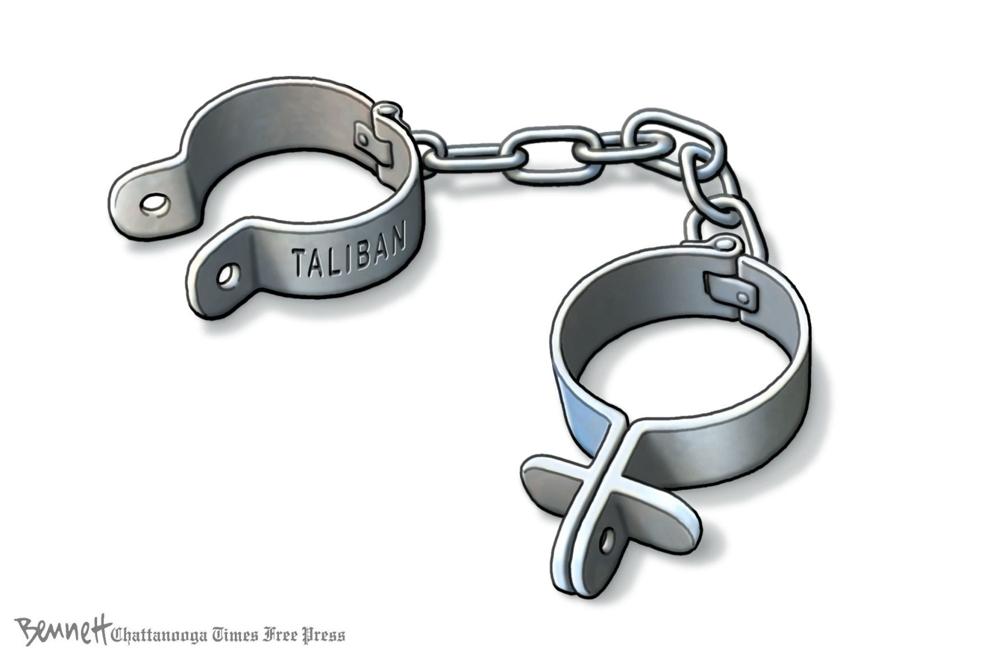 Clay Bennett cartoon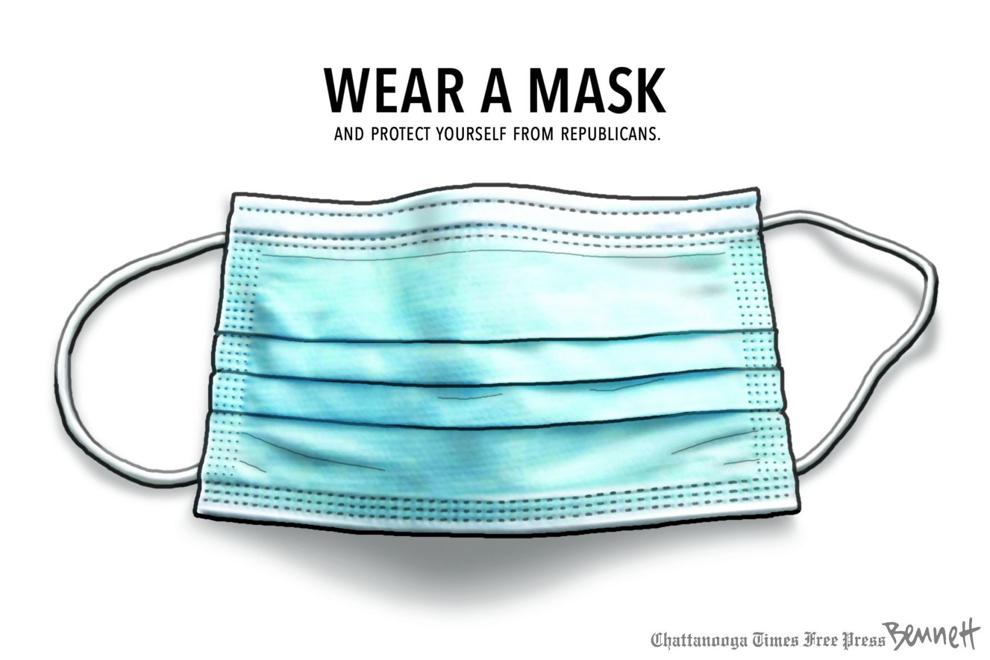 Clay Bennett cartoon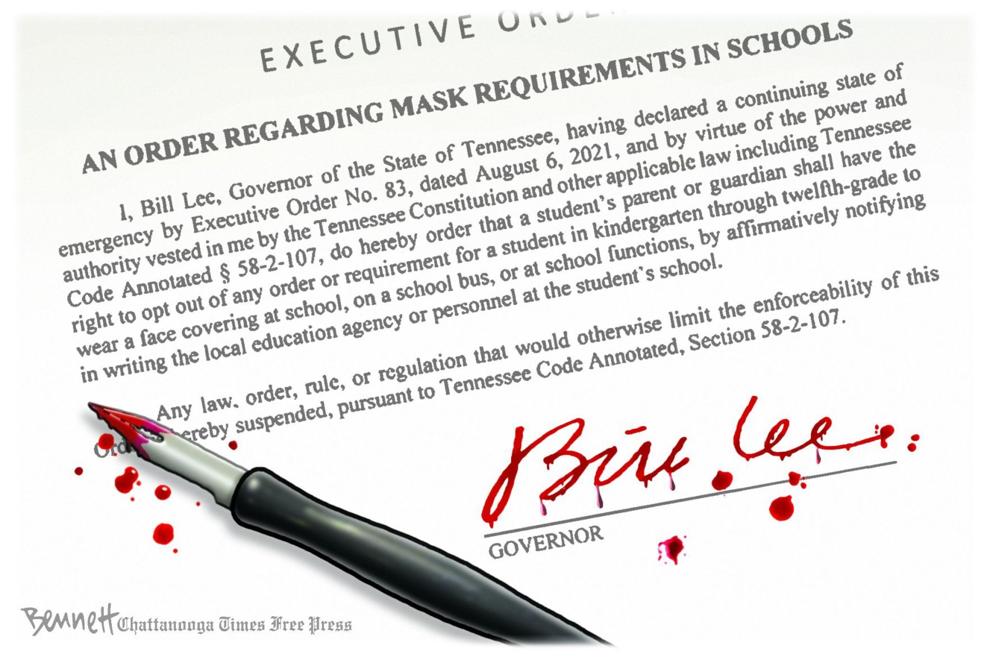 Clay Bennett cartoon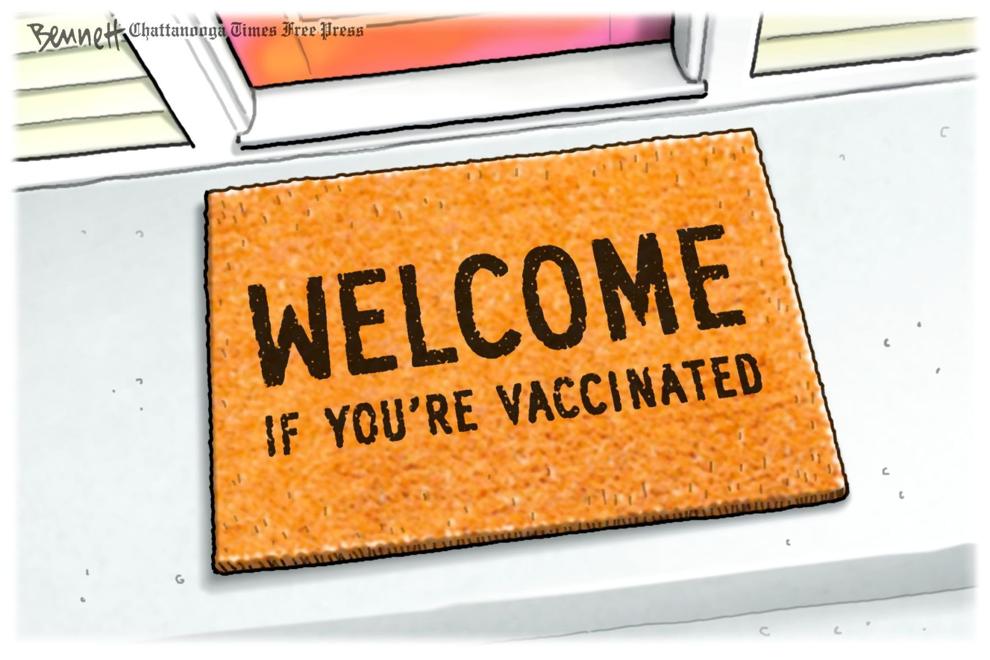 Jack Ohman editorial cartoon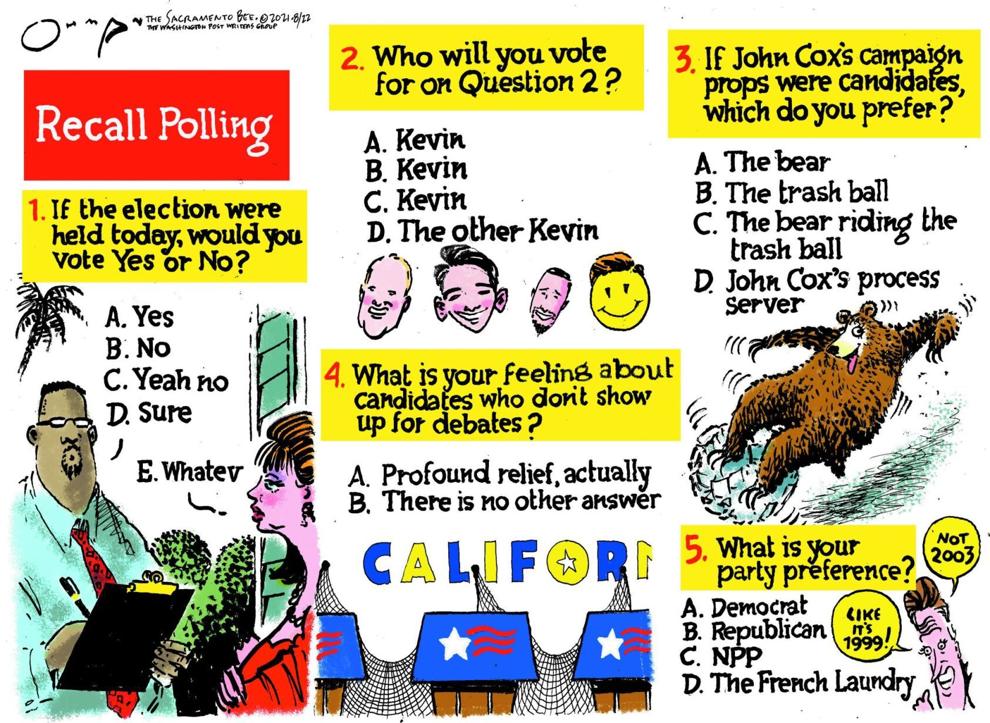 Jeff Danziger cartoon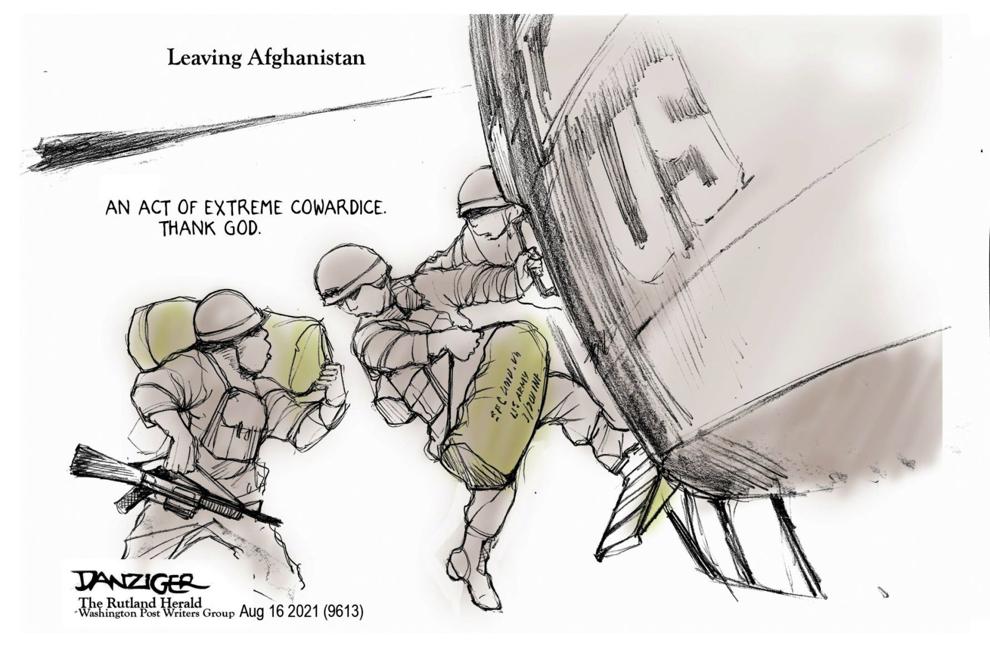 Jeff Danziger cartoon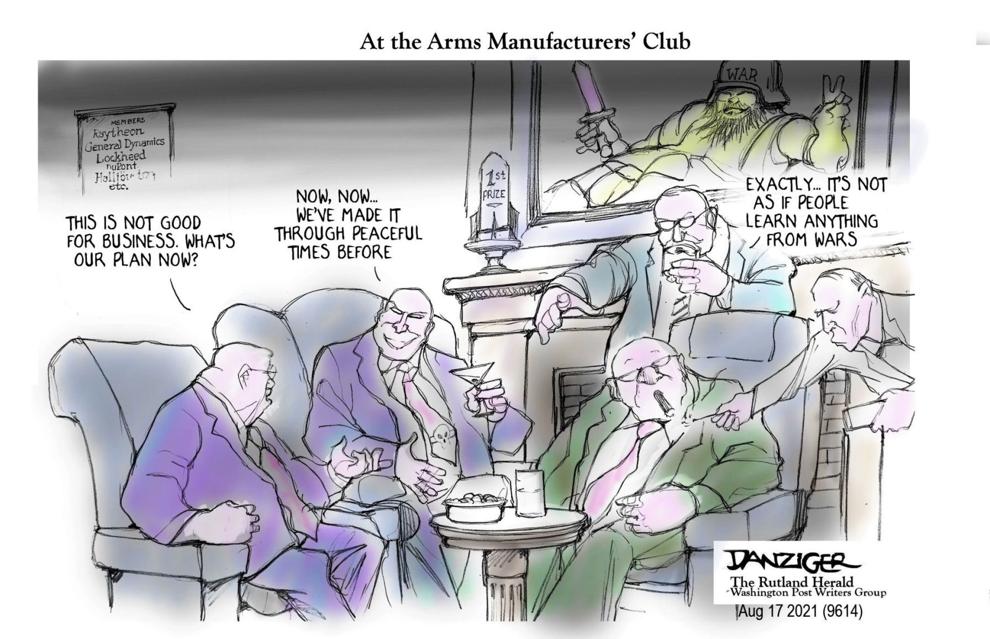 Jeff Danziger cartoon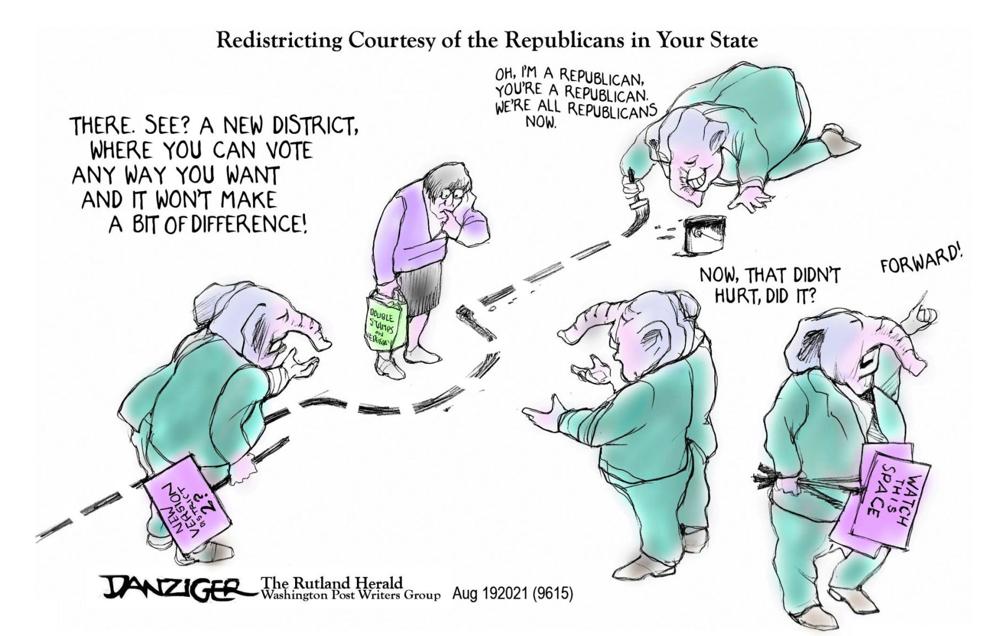 Jeff Danziger cartoon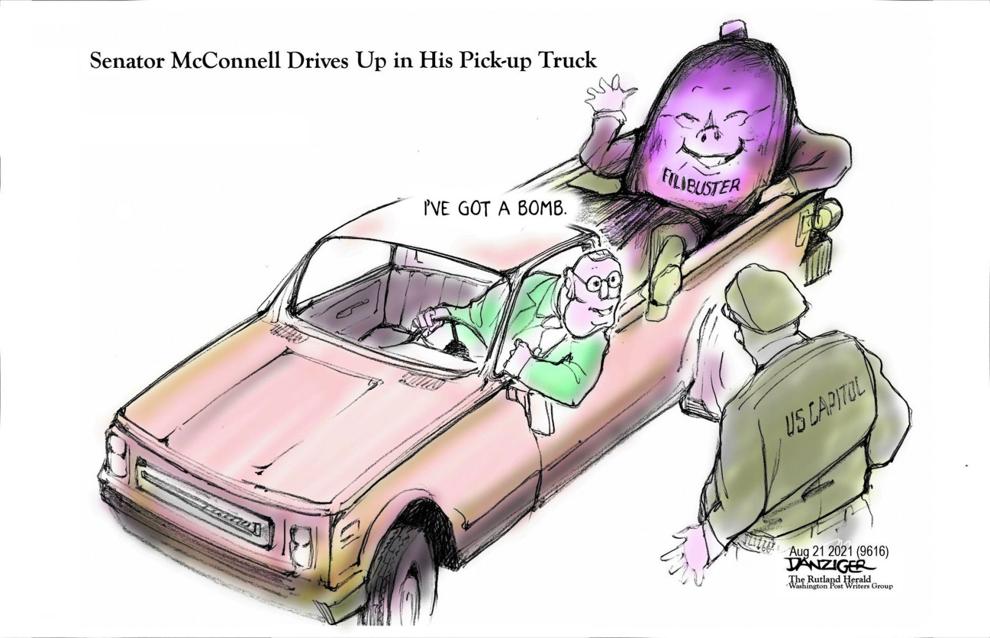 Lisa Benson cartoon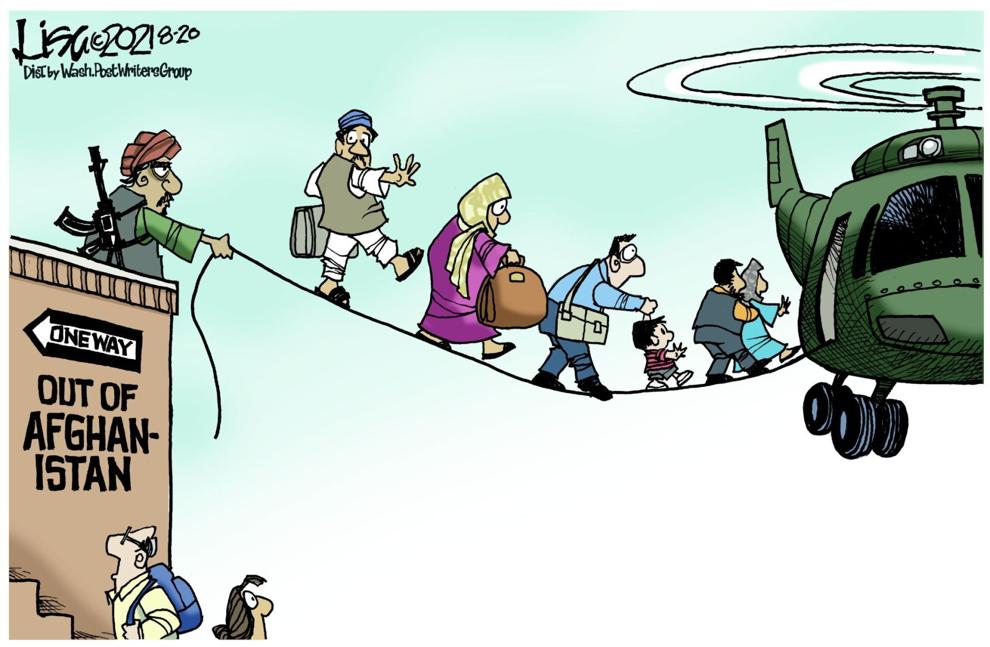 Lisa Benson cartoon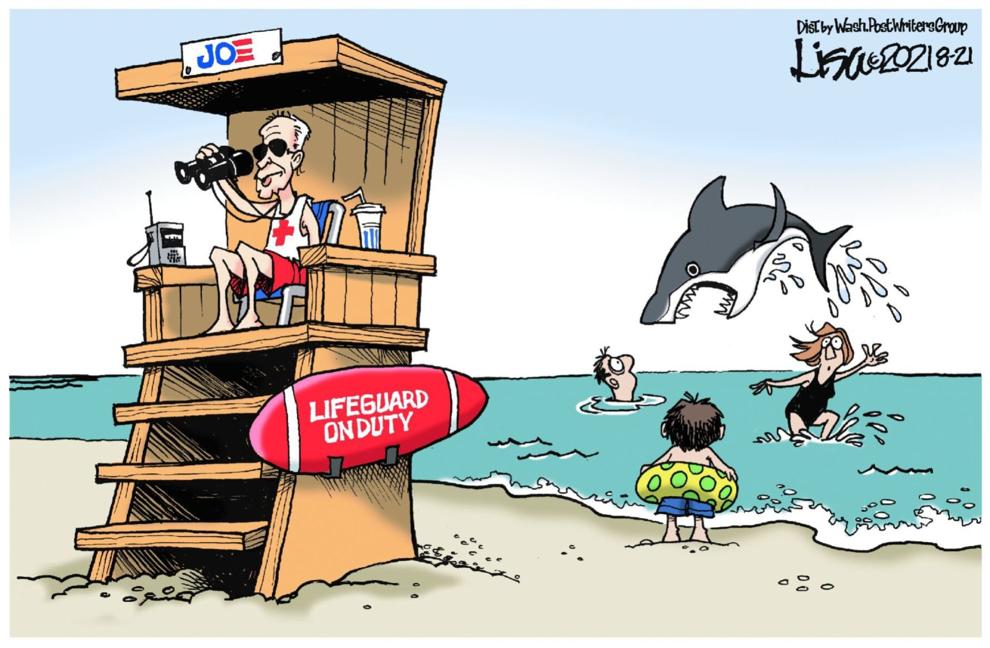 Tim Campbell cartoon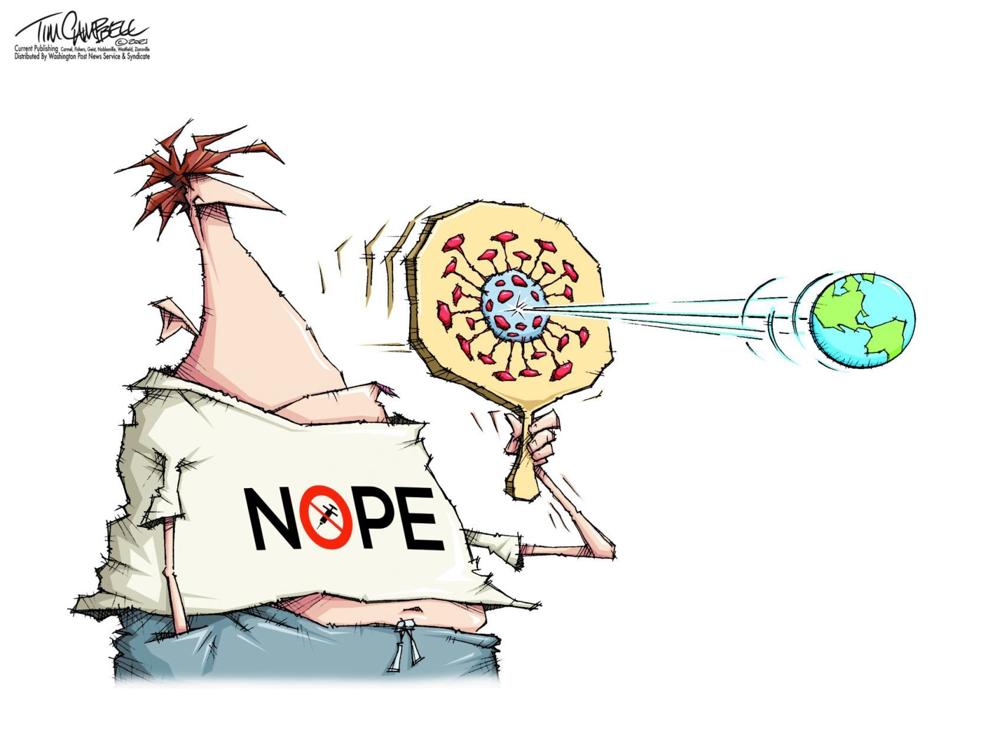 Tim Campbell cartoon
Tim Campbell cartoon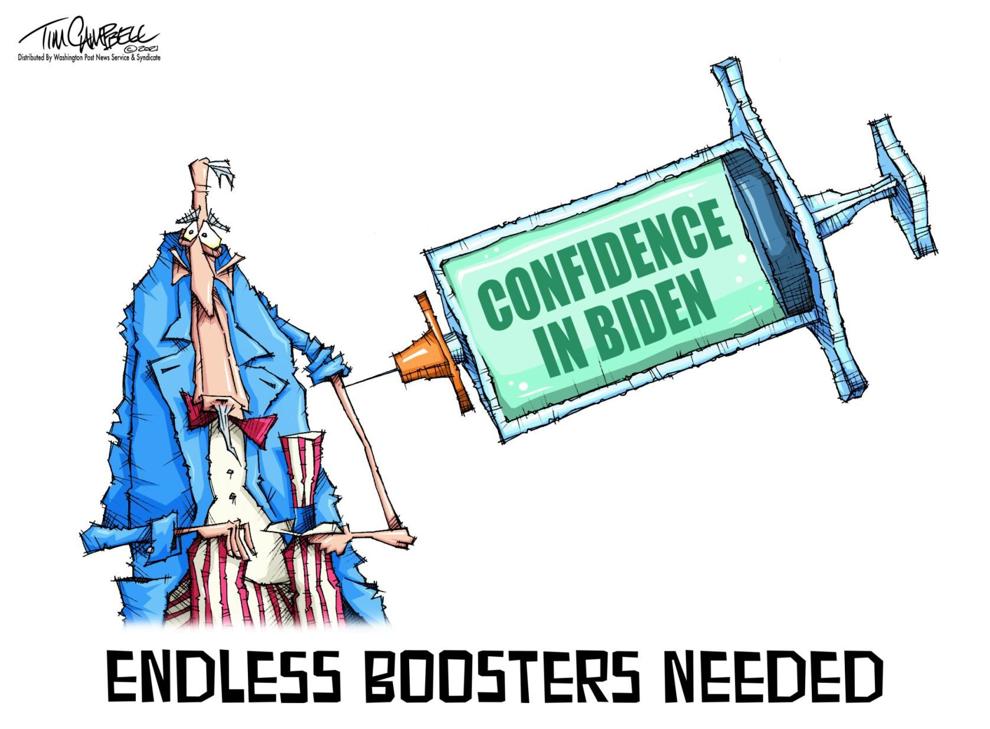 Ken Morris has been cooking for comfort for more than 30 years and learning in kitchens from Alaska to Thailand to Italy. He now cooks and writes from his kitchen in Napa. Email macmor@sbcglobal.net.