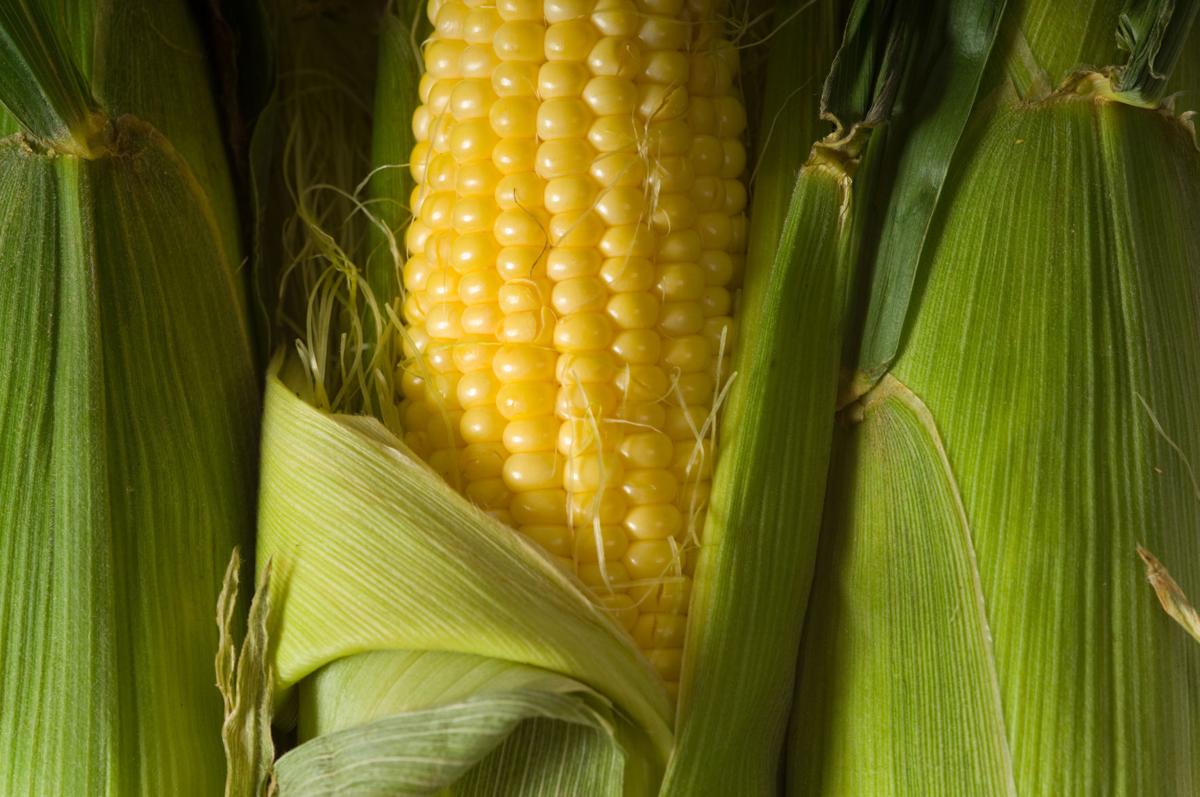 When I was growing up (Don't you hate a story that starts that way? But stay with me on this, it does get better) the only rule I knew about cooking corn came from my Boy Scout leader, who preached having the water boiling before you ran to the garden to pick it. Turns out Mr. McMaster was right.
As soon as corn is picked, its sugar immediately begins its gradual conversion to starch; meaning its natural sweetness is fading as the clock ticks. The lesson to remember from all this: cook corn as soon as possible after it's picked. But there are other ways of cooking corn besides boiling it in water.
Support local news coverage and the people who report it by subscribing to the Napa Valley Register. Special offer: $3 for your first 3 months!
Before we fire up the grill, I want to suggest three things that will make your life easier when cutting fresh corn off the cob, as you'll need to do below.
First, place the corn on a small, upside-down cup set in a large bowl to catch the corn flying off your blade. This will also allow your blade to cut along the entire cob in one stroke.
Second, don't push your knife blade straight down the corn cob. Knives are designed to slice so start your cut at the tip of the blade and slice down the cob with the cutting edge, finishing at the heel (the end of the blade). The knife slices down with only a modest force, cutting the kernels smoothly.
Third, use the back of your knife to scrape out any milk remaining on the cob, that way you don't dull the edge of your razor-sharp knife.
Don't know how to sharpen your knife? Drop it off at Shackford's Kitchen Store by Friday at 10 a.m. and pick it up Top Chef ready on Saturday. The same company, Perfect Edge Cutlery & Sharpening, is often at the Napa Farmers Market on Saturday, but check the market's website for dates.
Simple Grilled Corn
Serves as many people as you have ears of corn.
While I was flipping through books and researching online for something spectacular to do with corn, I kept reading recipes that have you must grill corn 20 to 30 minutes, turning it at least four times.
My thought has always been, if you have corn that was just picked, you've already achieved the apex of corn flavor, so why overcook it? All you need is to pick up a kiss of smoke and warm up the exterior, so it melts the butter and you are done. 
Einstein wrote, "…the laws of nature manifest a spirit which is vastly superior to man, and before which we, with our modest strength, must humbly bow." I think what he was trying to say is, "You can't do better than fresh corn, so don't overcook it."
Fresh sweet corn, husk, and corn silk removed
Sunflower oil or other neutral oil with a high smoke point
Butter, a pat for each corn; room temperature
A wedge of Parmesan cheese
Heat grill to high. Lightly oil each corn on the grill and cook for only a few minutes on both sides, turning at least once. Once you have some nice char and the corn has heated up, place the corn on a platter and slather on the butter, turning so every part is coated. Shower with grated Parmesan and serve.
Chilled Coconut Corn Soup
Adapted from Anna Stockwell in Epicurious, August 2015
2 tablespoons virgin coconut oil
1 medium onion, finely chopped
1 ( ½ inch) piece ginger, peeled, finely chopped (about 2 teaspoons)
1/4 teaspoon ground turmeric
1 teaspoon kosher salt, divided, plus more to taste
6 ears of corn, kernels cut off (about 5 1/2 cups), cobs reserved
1 Yukon Gold potato (about 5 ounces) peeled, cut into ½ inch cubes
1 (14-ounce) can coconut milk
½ cup unsweetened coconut flakes
2 tablespoons fresh lime juice
Diced avocado, cilantro leaves with tender stems, and lime wedges (for serving)
Melt coconut oil over medium heat in a large pot. Add onion, ginger, turmeric, and 1/2 teaspoon salt and cook, stirring occasionally, until onion is translucent, 8–10 minutes.
Break corn cobs in half and add to pot along with corn kernels, potato, coconut milk, lime zest, and 1 1/2 cups water. Bring to a boil over high heat, then reduce to a simmer and cook until potato is tender, 20–25 minutes.
Discard corn cobs and lime zest, then transfer soup to a blender. Add ½ teaspoon salt and purée until smooth. Let cool to room temperature. Transfer to a large bowl and chill, covered, at least 2 hours.
Meanwhile, preheat the oven to 350°F. Spread coconut flakes on a small rimmed baking sheet and toast, tossing occasionally, until golden, about 5 minutes; transfer to a plate.
Stir lime juice into the soup and adjust seasonings, thinning with water, if needed. Divide soup among bowls, then top with toasted coconut, avocado, and cilantro. Serve with lime wedges alongside.
Cover and chill. Soup can be made 3 days ahead.
Beef Stir-Fry with Green Beans and Tomatoes
Adapted from Chris Morocco recipe in Bon Appétte
Cooks in the western world think we are the only people who enjoy the deep, rich flavor of beef ribs but cultures across the world enjoy them, too. They just love them in a different way. Here, instead of the low and slow cooking done by Texas pitmasters, the rib meat is sliced across the grain so it's tender after a quick stir in the wok.
1 lb. boneless beef short ribs (Boneless beef short ribs are cut from the chuck or the plate areas of the cow, and, yes, the meat has been separated from the bone.) These are not always easy to find; you can special order, search Costco or try using flank or skirt steak
2 lemongrass stalks, tough outer leaves, and stems trimmed
1 serrano or Fresno chile or jalapeño
1 2-inch piece fresh ginger, peeled
2 tsp. toasted sesame oil (optional)
1 tsp. light brown or granulated sugar
½ lb. green beans and/or snow peas
2 ears corn, kernels cut from cobs
3 Tablespoons extra-virgin olive oil, divided (meaning you're going to use portions of it at different times, so don't dump it in at once)
1 cup Sun Gold or cherry tomatoes
1 cup basil leaves, divided
Flaky sea salt and lime wedges for serving
Trim any big pieces of fat from beef, then thinly slice across the grain. Place in a medium bowl; season with kosher salt. Using a Microplane, finely grate lemongrass, chile, ginger, and garlic into a bowl. Add sesame oil, if using, and brown sugar and toss to combine. Let sit for at least 10 minutes or up to 1 hour.
Meanwhile, trim stem ends from beans. Slice beans in half lengthwise (or you can slice each at a steep diagonal into a few pieces—this will help them cook a bit more quickly). Transfer to a small bowl, add corn and toss to combine.
Heat 1 tablespoon olive oil in a large nonstick skillet or wok over medium-high. Add half of the beef mixture in a single layer and cook, undisturbed, until well browned underneath, 1–2 minutes. Toss and cook until nearly cooked through but still pink in spots, 30–60 seconds longer. Transfer to a plate. Repeat with another tablespoon of olive oil and the remaining beef mixture.
Cook bean mixture and remaining 1 tablespoon olive oil in a skillet, tossing occasionally, until beans are crisp-tender, about 4 minutes. Return beef to skillet along with tomatoes and half of the basil. Cook, tossing occasionally, just to let flavors meld, about 1 minute. Season with kosher salt.
Transfer stir-fry to a platter. Top with remaining ½ cup basil; sprinkle with sea salt. Serve with lime wedges for squeezing over.
Arroz a la Poblana
(White rice pilaf with corn, poblano chiles and fresh cheese)
Adapted from "Authentic Mexican" by Rick Bayless
Puebla, Mexico is a colonial city founded in 1531, proud of its culinary history and happy to continue its traditions. The mixture of fresh corn, roasted chiles poblanos, and fresh cheese is a classic, often mixed in with white rice. There are countless versions of this dish but my favorite is from Chef Rick Bayless's first book, "Authentic Mexican." I looked online to see if, to make my life easier and not have to retype it, he had published it online. He had, but it was different, with fewer steps, but I believe this is a classic dish that shouldn't be played with. However, if you insist on changing it, you can add about 1 cup of coarsely shredded pork barbecue or even smoked salmon, stirring it in when you crumble in the cheese, and it makes a whole meal (with tortillas, of course).
1 ½ tablespoon vegetable oil
1 small, white onion, finely diced
3 medium fresh chiles poblanos: roasted and skin peeled by roasting it over a pen flame until it is black and blistered. Put the just blister chiles into a bowl and cover with plastic wrap for 15 minutes or so to loosen the skin. Then rub off the charred skin. Some say don't rinse because you lose flavor but I usually do. Cut off the stem and cut down the chile to remove the seed pod, seeds, and white veins. Cut the chiles into short, thin strips.
1 or 2 ears of fresh sweet corn, kernels removed. See note at the start of the article
2 to 3 ounces queso fresco (found in any of the local Mexican stores) or feta cheese, crumbled.
Several sprigs of cilantro, for garnish
About 40 minutes before serving, combine the oil, rice, and onions in a 2-quart saucepan over medium heat. Stir frequently for about 7 minutes, until the onion is translucent but not turning brown.
At the same time, add salt to the broth and bring it to a simmer. Add the broth to the rice mixture, along with the chiles and corn, stir well, scrape down the sides of the pan, cover and simmer over medium-low heat for 15 minutes.
When the rice has cooked 15 minutes, let the pan stand off the fire, covered, for 5 to 10 minutes, until the grains are tender (but not overcooked and falling apart).
Add the crumble cheese (and cooked pork or salmon, if including) and toss everything with a fork to mix the ingredients and stop the cooking. Scoop into a serving bowl, decorate with cilantro, and serve.
5 easy recipes for when you don't feel like cooking
This week's recipes feature quick meals that are easy to put together any night of the week. Plus, a few Fat Tuesday-worthy desserts.
Check out the week in cartoons
Clay Bennett cartoon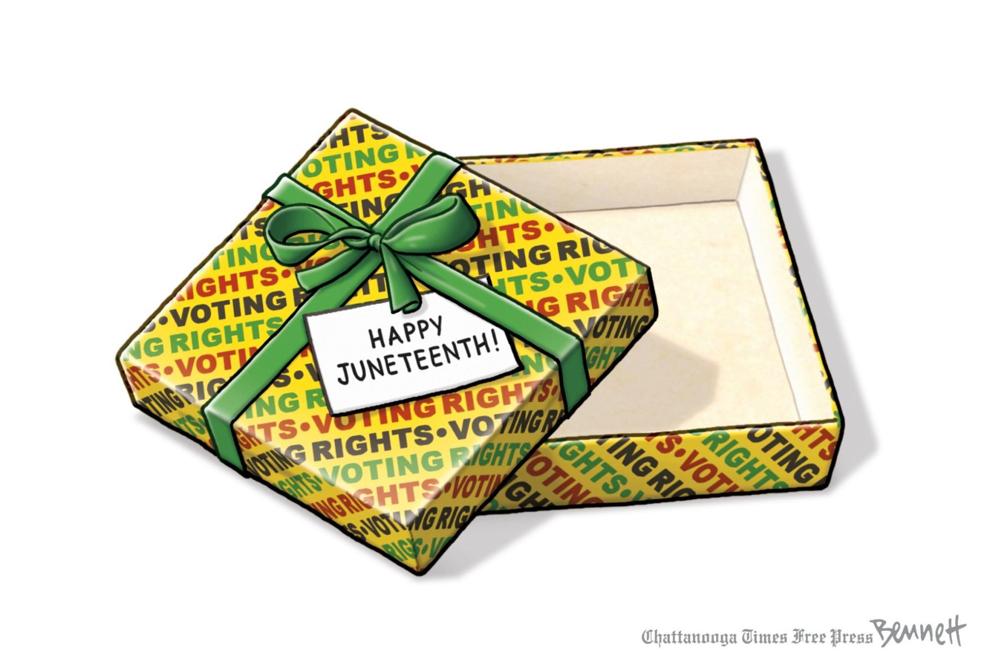 Jack Ohman, editorial cartoon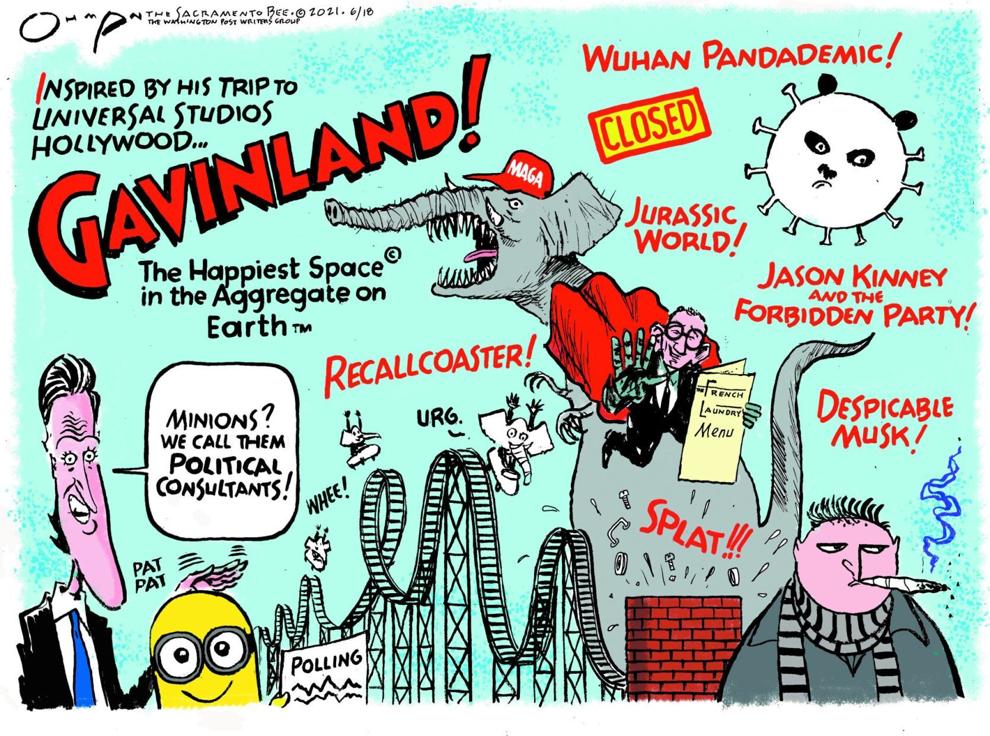 Jack Ohman, editorial cartoon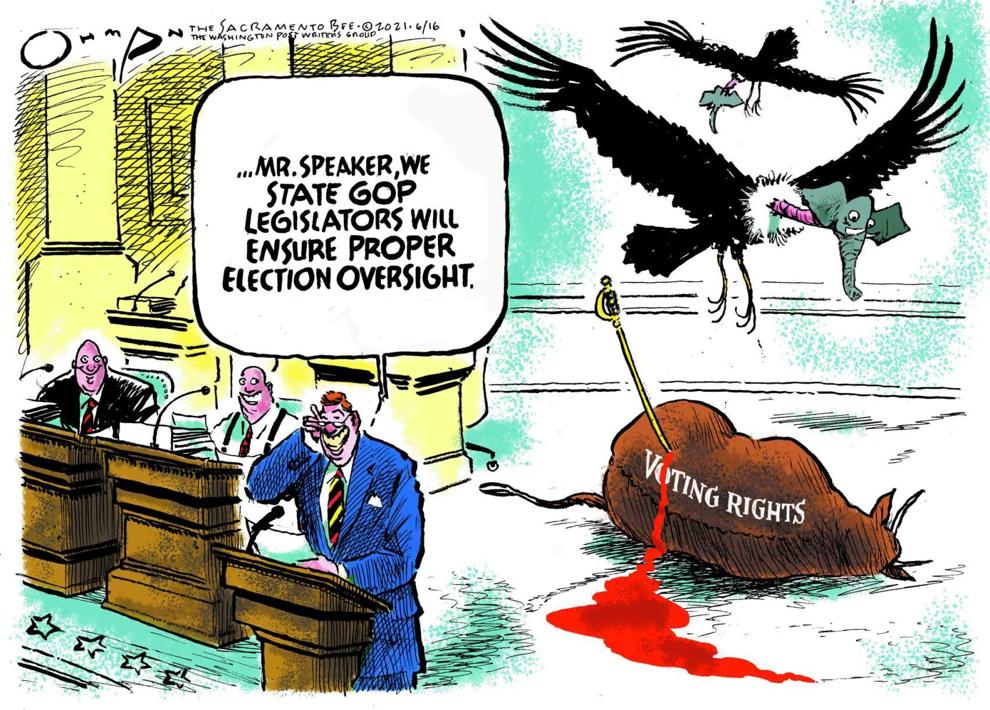 Clay Bennett cartoon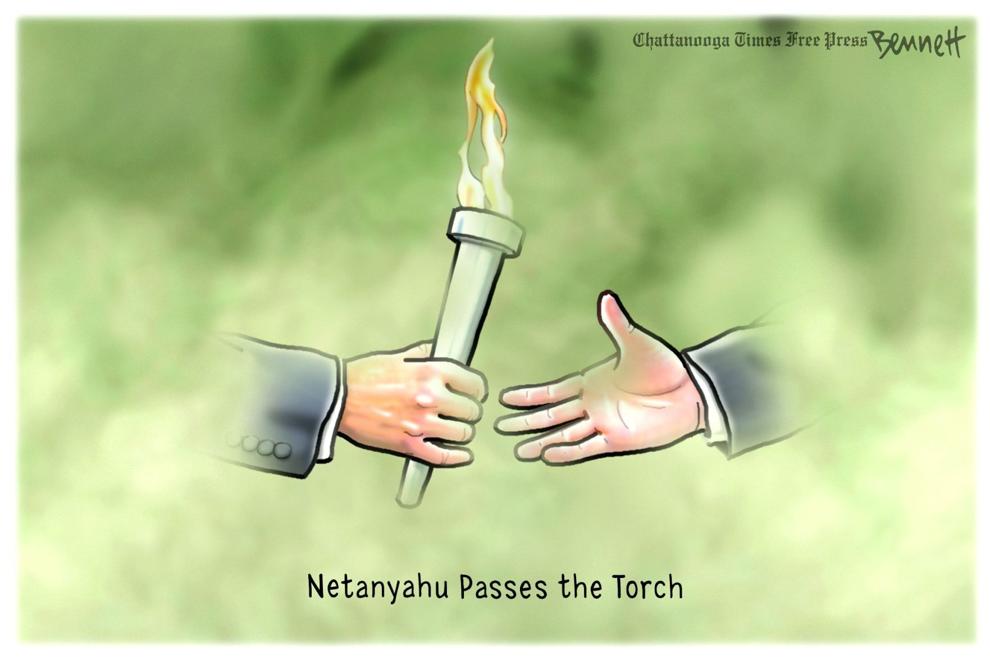 Clay Bennett cartoon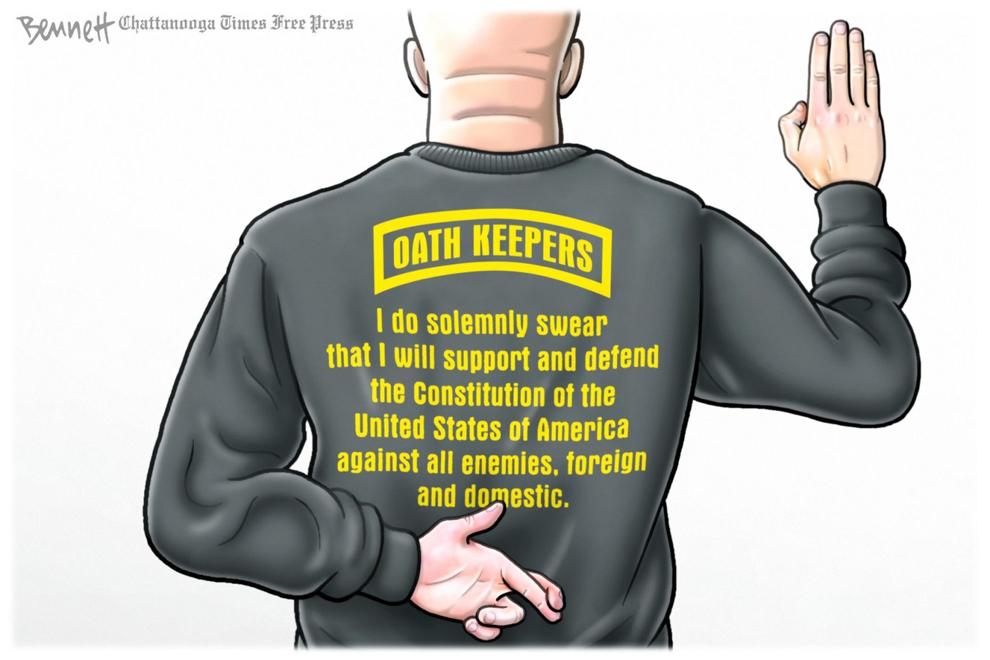 Clay Bennett cartoon
Clay Bennett cartoon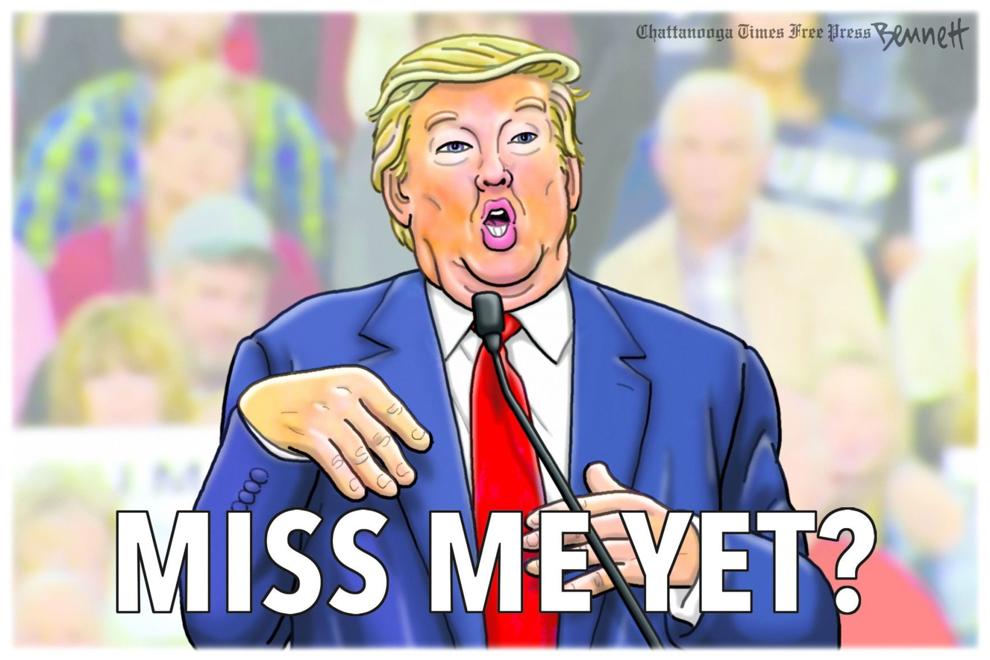 Jack Ohman, editorial cartoon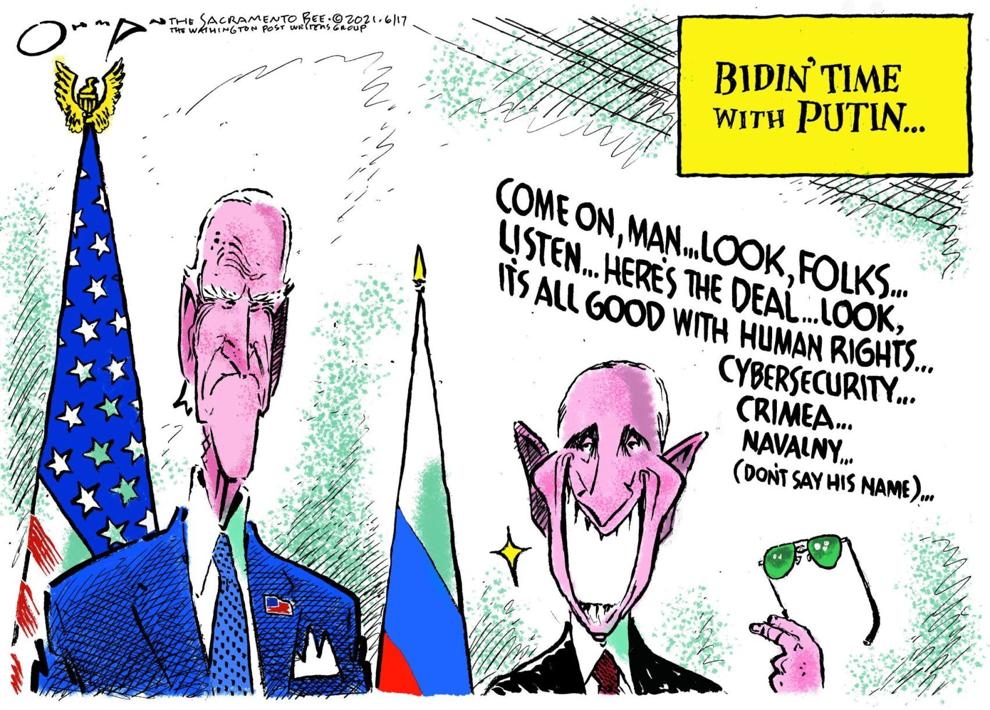 Jeff Danziger cartoon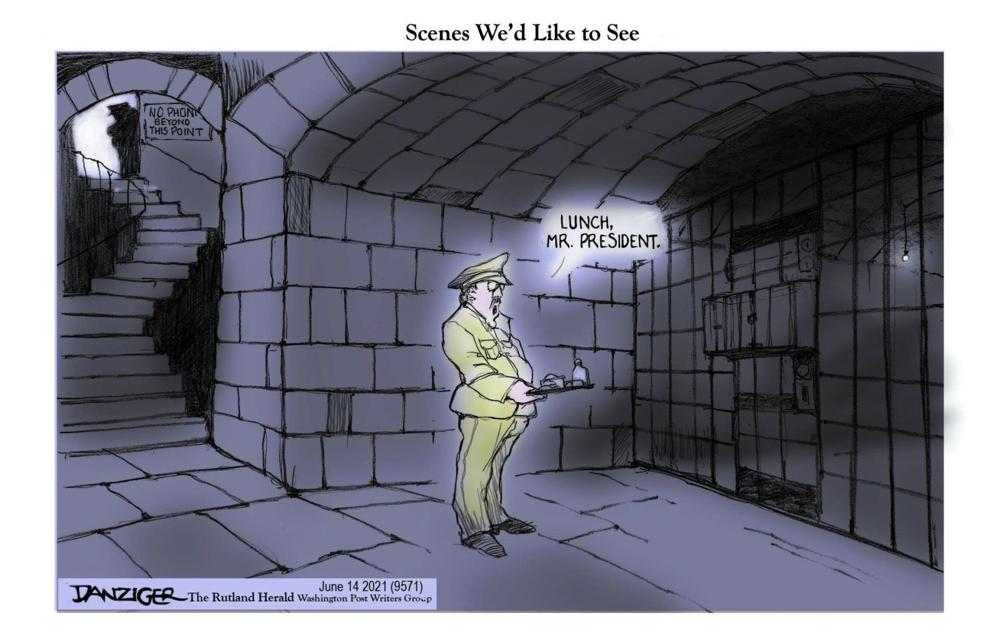 Jeff Danziger cartoon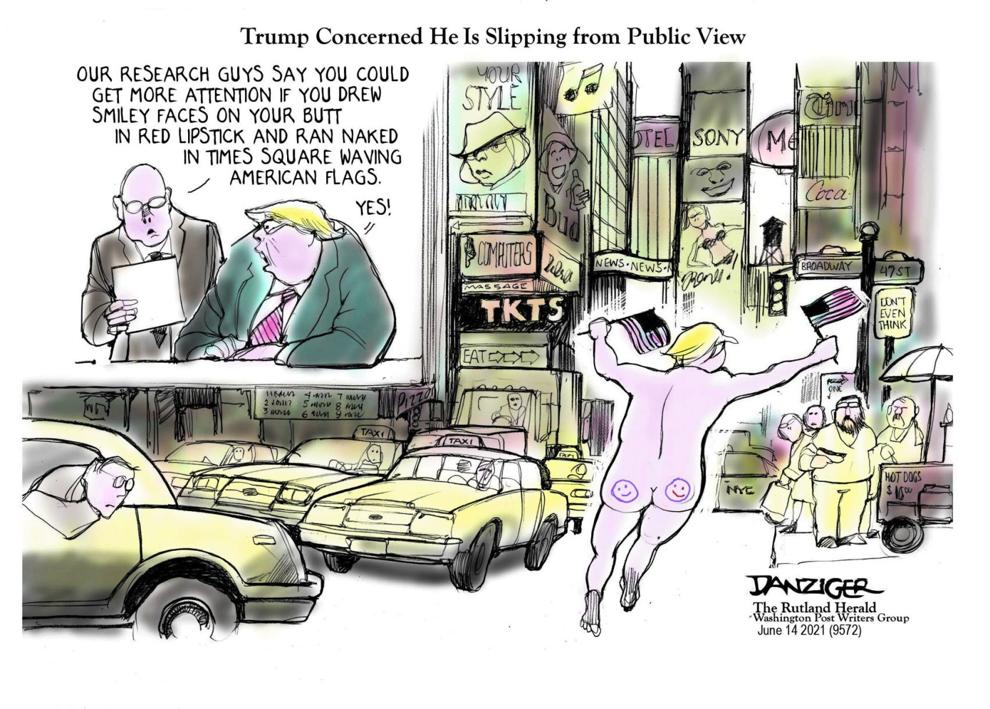 Jeff Danziger cartoon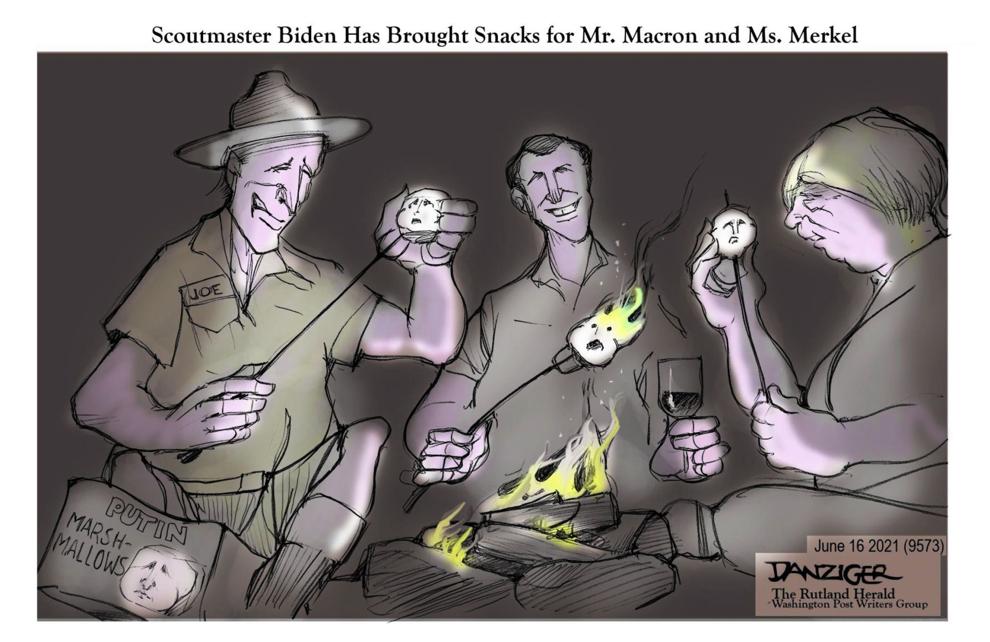 Jeff Danziger cartoon
Jack Ohman, editorial cartoon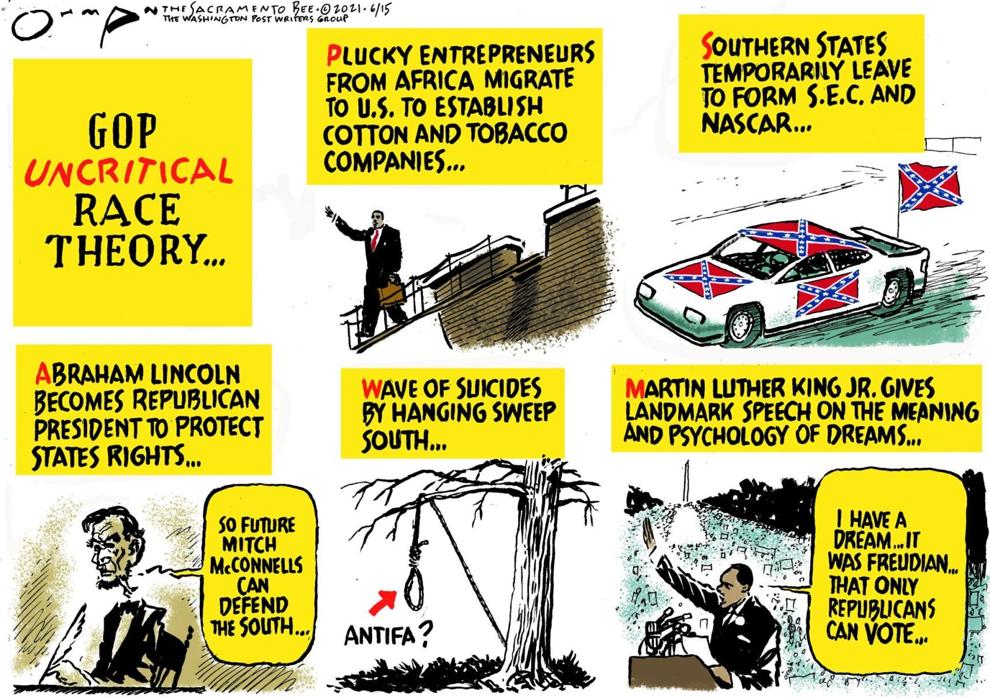 Jack Ohman, editorial cartoon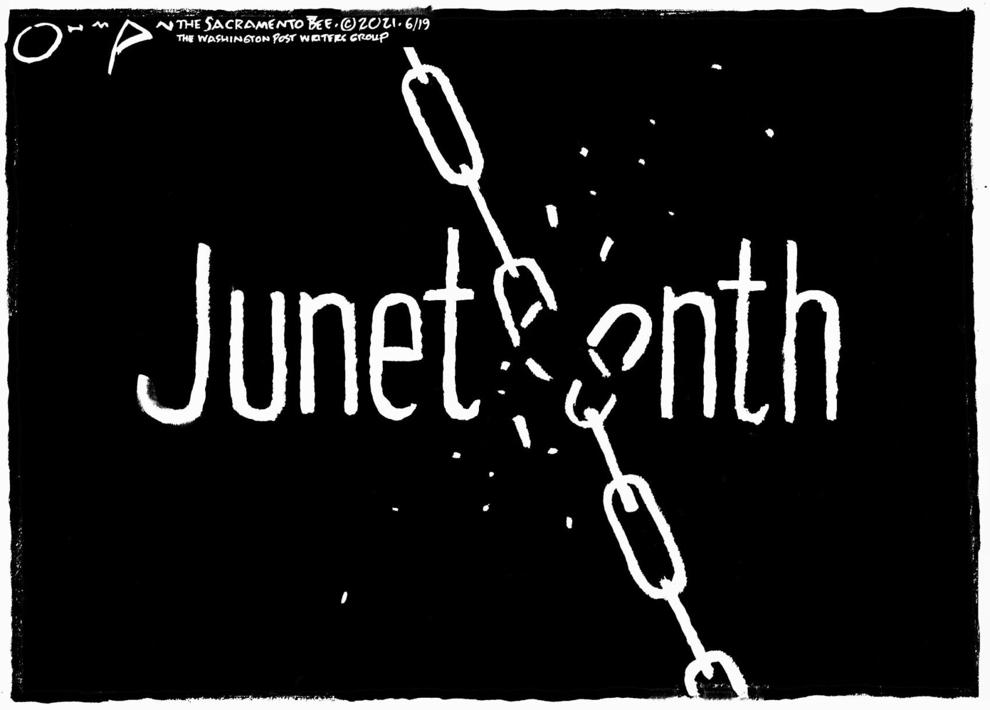 Lisa Benson cartoon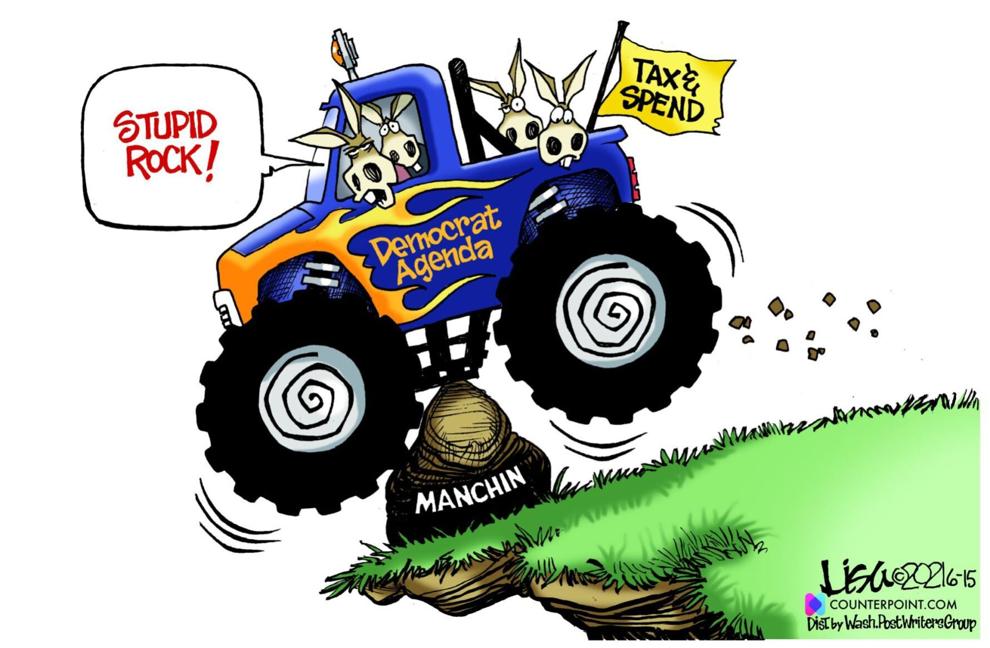 Lisa Benson cartoon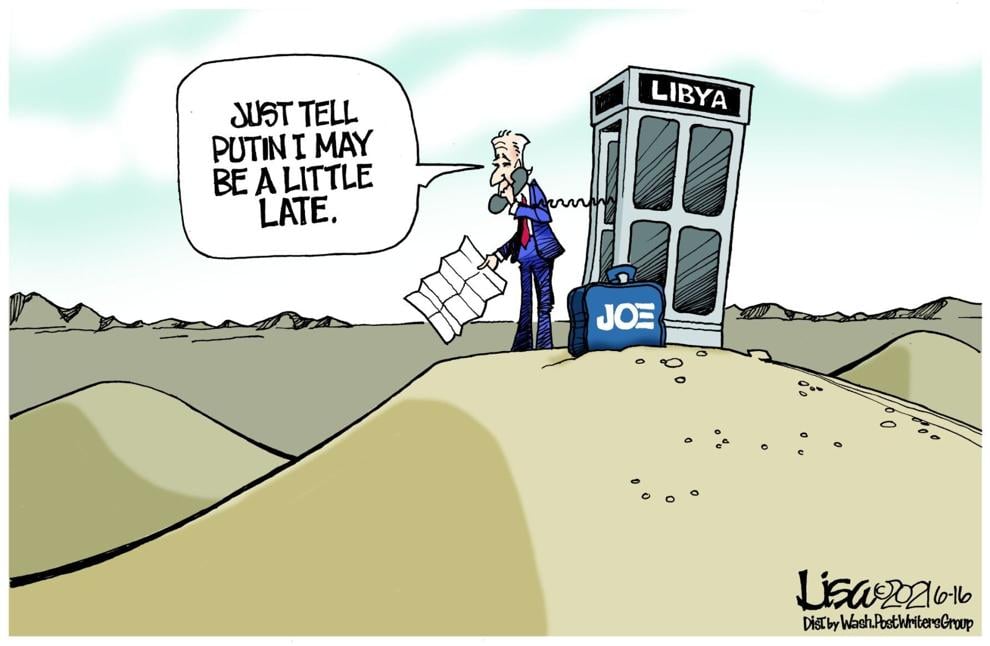 Lisa Benson cartoon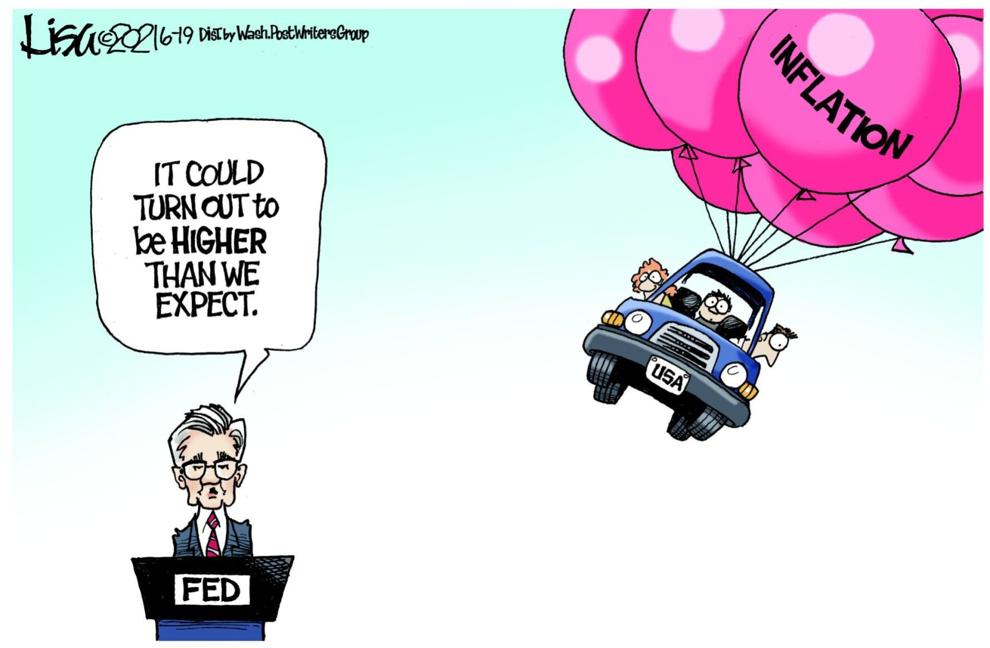 Tim Campbell cartoon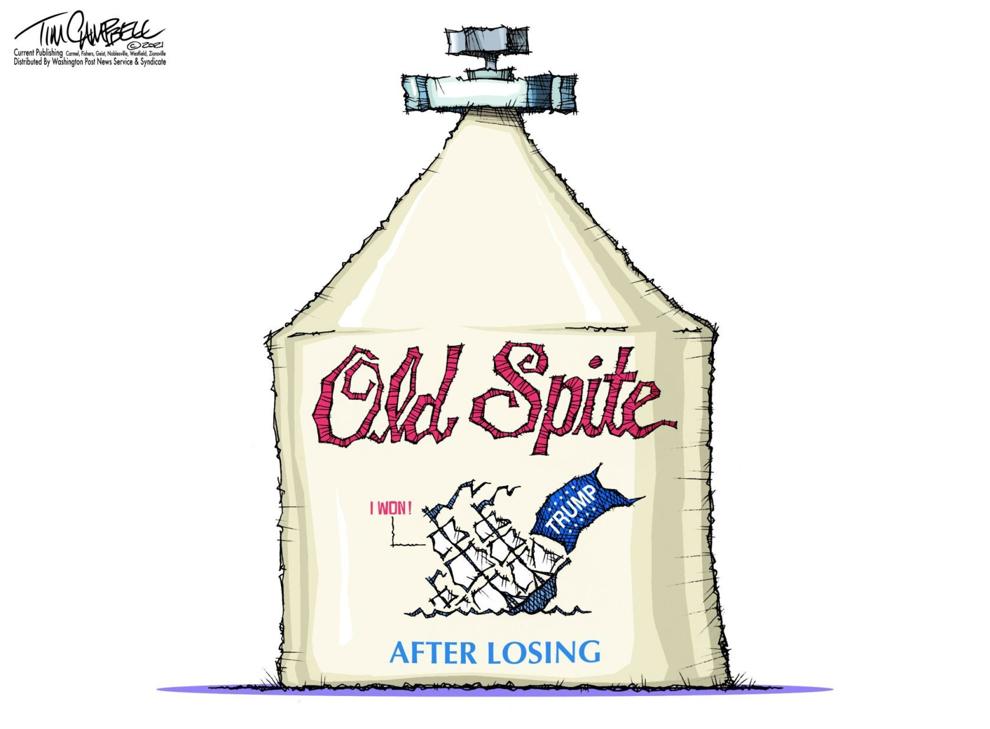 Tim Campbell cartoon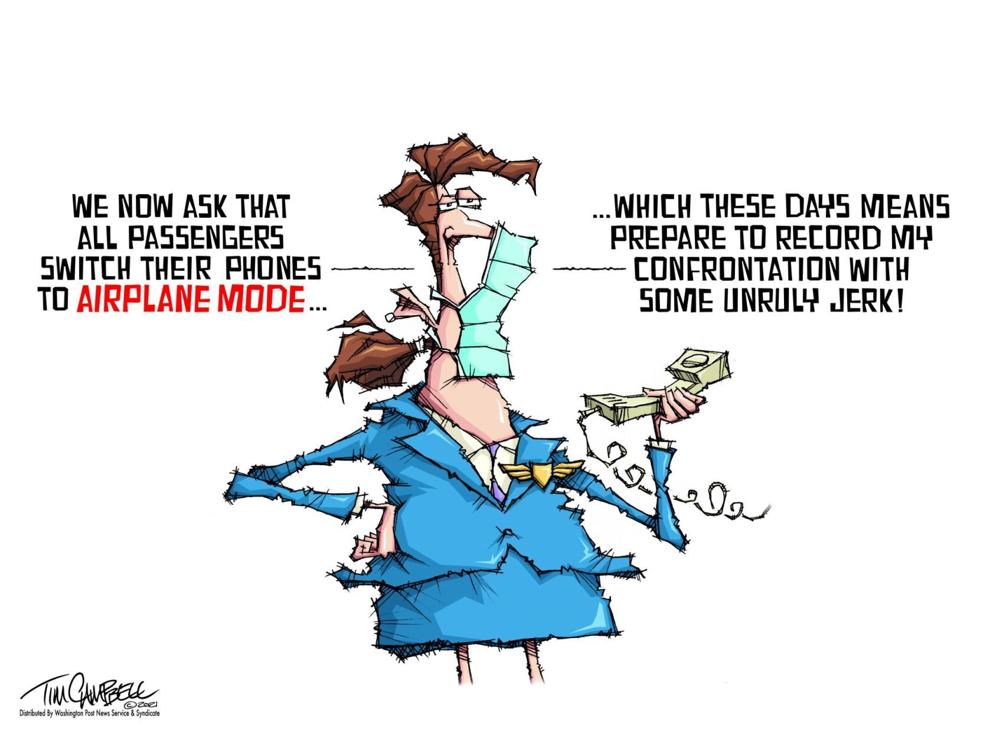 Tim Campbell cartoon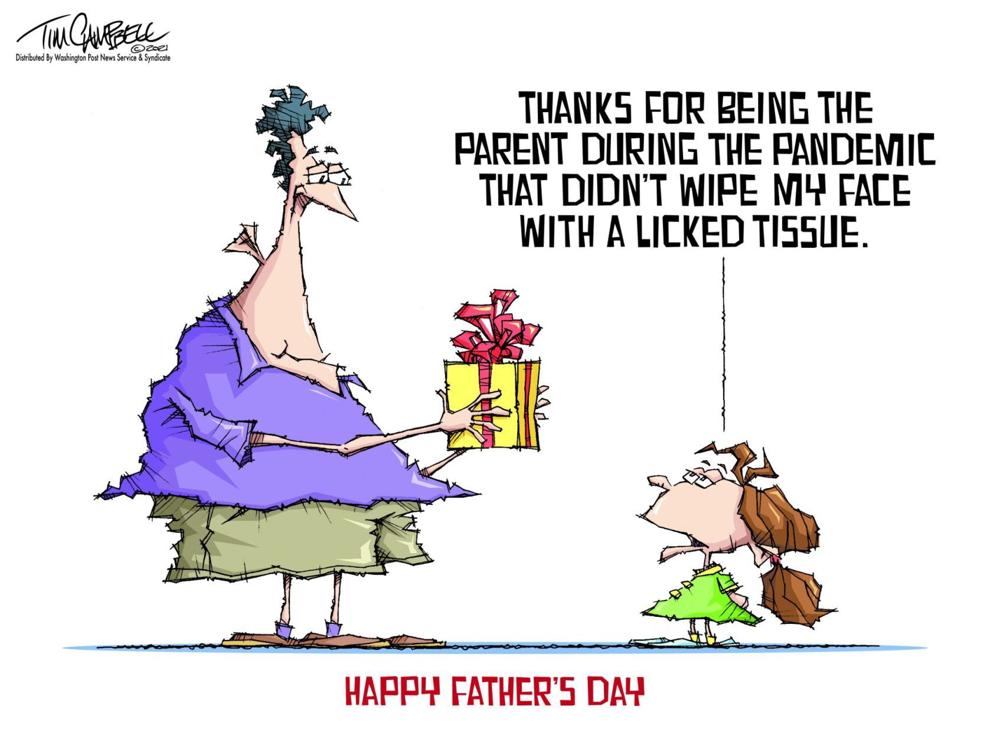 Ken Morris has been cooking for comfort for more than 30 years and learning in kitchens from Alaska to Thailand to Italy. He now cooks and writes from his kitchen in Napa. Email macmor@sbcglobal.net.