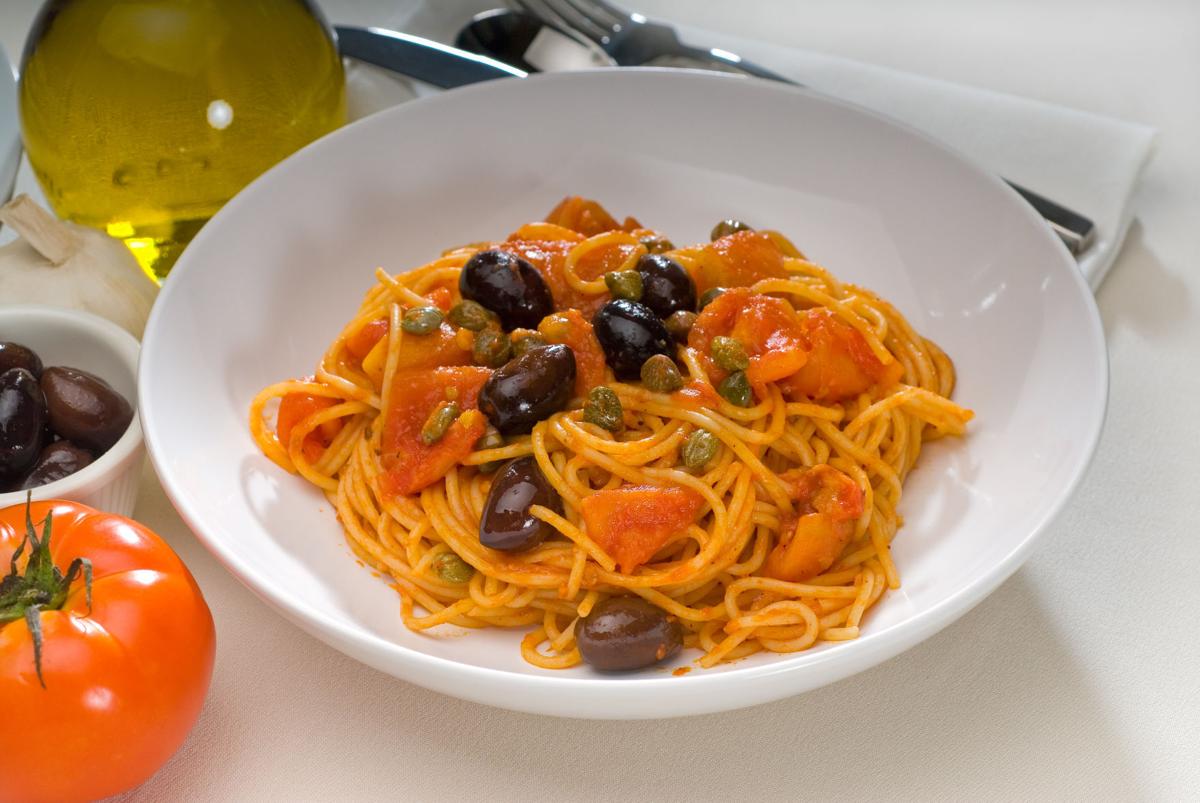 We've been hit by a few heat waves already and it's not even August. The average citizen is worried about Flex Alerts and how they can keep their home cool but I'm concerned about what can I cook when the temperature hits 100 degrees F.
The first step is to move your cooking outside by making sure your grill is set up in the shade and rely on it instead of your stove.
Catch up on Napa County's top news stories
Get unlimited digital access to the Napa Valley Register for just $1 for your first 3 months! Enjoy every article without restrictions and find tons of subscriber-only perks, such as access to our daily eEdition. Click here for details!
The second step is to embrace no-cook sauces. This way you're only standing in front of the grill for a few minutes while you cook a thin piece of fish or meat, then top it with one of these sauces and serve with a green salad, cucumber salad or your favorite mix of raw vegetables that are already chilled and you have a cool dinner that really is refreshing, instead of heat-inducing.
Yogurt-Tahini Sauce
This will wake up any boneless skinless chicken breast that you've just pulled off the grill. Remember that these breasts don't have any skin or bone to protected them, so cook over a medium grill and flip every 4 minutes. It should take only a couple of flips before the meat is done.
¼ cup tahini paste, at room temperature (made from untoasted, and occasionally lightly toasted, sesame seeds to create a slightly bitter, nutty flavor. Not the same as Chinese sesame paste, which comes from deeply toasted sesame seeds)
2 tablespoon extra-virgin olive oil
2 cups plain whole-milk yogurt
1 tablespoon chopped parsley, for garnish
In a food processor, blend the tahini paste, lemon juice and olive oil until smooth. Add the yogurt and blend the mixture thoroughly. Scrape the tahini sauce into a bowl; stir in the cumin and Aleppo pepper. Season with salt and garnish with a sprinkling of parsley.
Cucumber Dill Sauce
You can serve this on top of grilled halibut or a common way to use it in Alaska was to roast habit fillets in a shallow pan in the oven (which you can do the same on a grill) and when they were almost done, top each fillet with a tablespoon or more of the sauce and slid it under the broiler to lightly brown it before serving. When cooking on the grill just put the grill lid down for a few minutes more.
1 cup sour cream (I often substitute whole fat yogurt)
1 tablespoon of fresh chopped dill
½ medium cucumber, peeled, seeded and diced
Beat the sour cream and mayonnaise until smooth and creamy. Add the dill, cucumber, a pinch of salt and a squeeze of lemon and mix well. Taste to decide if you need more salt or lemon to brighten the flavors.
Pasta with Fresh Puttanesca Sauce
Puttanesca is a classic Italian pasta dish from Naples, flavored with garlic, anchovies, capers, olives, and tomatoes. Italian cookbooks dating back to the 19th century describe pasta sauces very similar to a modern puttanesca under different names.
Wikipedia points out, "Because "puttana" means roughly "whore" or "prostitute," and puttanesca is an adjective derived from that, there is a theory that the dish was invented in one of many bordellos in the Naples." However, food historian Jeremy Parzen says that "Italians use puttana (and related words) almost the way we use s---, as an all-purpose profanity, so pasta alla puttanesca might have originated with someone saying, essentially, "I just threw a bunch of s--- from the cupboard into a pan."
That person appears to be Sandro Petti, co-owner of Rancio Fellone, a famous Ischian restaurant and nightspot who did just that 1950s when it was late and he had a table of hungry customers so he quickly cooked some common ingredients that any Neapolitan had in the pantry.
This recipe makes it even easier by simply combining the raw ingredients and only having to cook some pasta. Yes, you can heat up a pan of water on the gas grill if you're really serious about keep your home's interior temperature down but a stove burner directs the heat just to the bottom of the pan, so it's quicker.
3 anchovy fillets, drained and minced
1 medium garlic clove, minced
3/4 cup chopped pitted niçoise olives (5 ounces)
1/2 cup extra-virgin olive oil
1 teaspoon crushed red pepper
2 large heirloom tomatoes, chopped
3/4 pound pasta (traditionally this is spaghetti but I've seen it combined with short pastas, so just use what you have in the pantry)
Freshly ground black pepper
6 leaves of basil, rolled tightly together and sliced thinly
In a medium bowl add capers, anchovy fillets, garlic, olives and crush together to form a loose mixture. Stir in olive, red pepper, chopped tomatoes, a dash of salt and grind or two of pepper. Cook the pasta according to package directors, keeping a half cup of the pasta water when the pasta is cooked. In a warm platter, combine the caper and tomato mixture with the pasta and add some of the pasta water, stir it for a few seconds to combine and allow the starch in the water to form a sauce. Serve in warm bowls with a sprinkling of basil.
Ceviche de Mahi-Mahi
If you want to go completely no-cook, there is nothing more refreshing than chilled ceviche on a hot summer night. This is adapted from a class I took from famed Mexican Chef Richard Sandoval when he appeared at the original Copia, back when it was the American Center for Wine Food and the Arts and hosted lots of chefs out promoting their latest books.
My wife and I fell in love with ceviche on our trip to Buenos Aires, Argentina. I know, sounds like we made the wrong turn in a country known for its beef consumption, but after we had overdosed a few times on the asado, which is an entire banquet of beef, we started looking for something a bit lighter and discovered that Peru, on the western side of South America, had perfected the art of raw fish but it had really caught on in Argentina. We ended up eating at several Peruvian restaurants just in the Palermo barrio by the end of our trip.
12 ounces fresh mahi-mahi
½ cup fresh squeezed lemon juice (about 3 lemons)
½ cup bottled hot sauce (look for your favorite Mexican hot sauce in just about every grocery store in Napa) You may want to add less, depending on the sauce.
2 tablespoons freshly squeezed orange juice
2 tablespoons of honey (can add more to taste)
Freshly ground black pepper
1 cup of diced tomatoes (dice should be about ¼ inch dice)
½ cup diced white onion (dice should match the dice of the tomatoes)
¼ cup thinly slice cilantro
½ Hass avocado, pitted, peeled and cut lengthwise into 6 slices
Remove the skin and any bones from mahi-mahi and cut into ¼ inch dice. In a glass or plastic medium bowl (don't use aluminum: it will react to the acid) using a rubber spatula fold together the fish and lemon juice. Cover and refrigerate for 30 to 60 minutes, stirring occasionally.
For the tomato broth. In a non-reactive medium bowl stir together the ketchup, hot sauce, tomato sauce, orange juice, honey, salt and a couple of grinds of black pepper.
Add the mahi-mahi and lemon juice to the broth. Add diced tomatoes, diced onion and cilantro. Fold together with a rubber spatula. Divide the mixture into six martini glasses or shallow bowls. Garnish with avocado and tortilla chips.
Ken Morris has been cooking for comfort for more than 30 years and learning in kitchens from Alaska to Thailand to Italy. He now cooks and writes from his kitchen in Napa. Email macmor@sbcglobal.net.