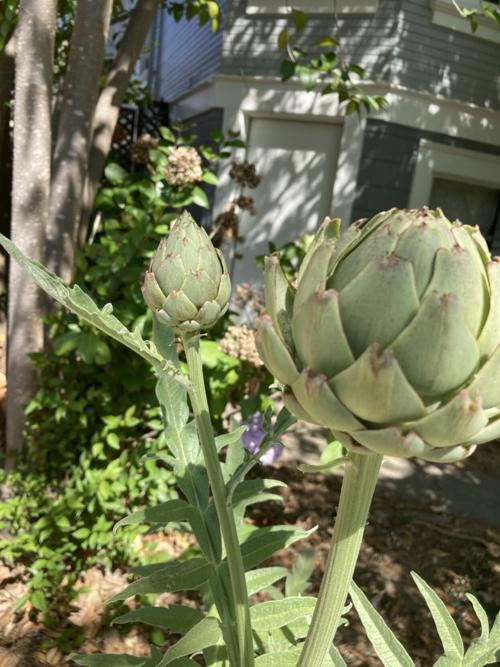 What a crazy year it has been! I will happily watch the drama fade into memory. I am excited to look at what is next.
We have arrived at that magical day, June 15, where the COVID-19 restrictions get eased in California and Napa County. What does that mean at the Napa Farmers Market?
Support local news coverage and the people who report it by subscribing to the Napa Valley Register. Special offer: $3 for your first 3 months!
It may, once again, become more than the "essential business" it has been over the last year. We are oh-so-much looking forward to being that community gathering spot, you remember, that place where you could see your neighbors, friends of friends, old co-workers, that place where the locals hang out, that place of community.
Obviously, we won't be instantly snapping back to 2019. (Heck, we have moved the market three times since then.) Here is a summary of the incremental changes you will start seeing and experiencing. Woohoo!
• After June 15, we will no longer require masks. If this status changes based on local/state guidance, we will adapt as necessary.
• After June 15, we strongly recommend unvaccinated people continue to wear masks. We will not be checking people's vaccination status, so please be honest and do the right thing.
• Starting Saturday, June 19, customers will also be able to enter the market from "exit only" areas. We've already started doing this for the Tuesday market.
• We have stopped limiting the number of customers inside the market on both Tuesdays and Saturdays.
• Starting Tuesday, June 15, and Saturday, June 19, customers can eat and drink inside the market
• Samples are still not allowed at this time. (Don't worry, we are working on it.) We estimate samples can return sometime in July, TBD.
• We plan to provide some customer seating starting in July, TBD.
Cara Mae, market manager speaks for the entire Napa Farmers Market board and staff when she says, "Thanks to everyone for hanging in there with us during this difficult year!" 
Now, let's talk about my favorite subject, food.
Raise your hand if you love artichokes. They are one of my favorite things. To look at (I love how prehistoric they look!), to grow (talk about easy, with caveats), and mostly, to eat. We grow two artichoke plants at home, and when I say easy, I'm not kidding. We barely remember they are there until they start flowering. However, they could never keep up with my artichoke habit, let alone mine and my husband's. We eat about four a week in season. So, thank goodness for the Napa Farmers Market. I get to have beautiful artichoke flowers and eat them too!
I love to simply steam artichokes and just rip the leaves off, dip in a bit of mayo and enjoy. That is the quickest way to get the artichoke goodness from the market to my mouth. That being said, I don't think there is a way to prepare them that I wouldn't be thrilled to devour. One of my favs is steaming and then grilling the halves, cut side down and squeezing a lemon over. Still super easy, if not as quick. A fun and surprising way to eat them is raw I have included a recipe that shaves the artichoke hearts nice and thin for a delicious and refreshing summer salad. I hope you enjoy. Cheers!
Shaved Artichoke and Fennel Salad with Grilled Apricots
4 to 6 small apricots (not too ripe), cut in half, pit removed
¼ cup extra-virgin olive oil, or as needed
1 piece Parmigiano-Reggiano cheese (about 3 ounces)
¼ cup tender yellow celery leaves
¼ cup fennel tops, chopped (thicker stems removed)
Pare the artichokes down to their hearts and scoop out the chokes with a spoon, place the artichoke hearts into a bowl with the juice of 1 lemon and enough water to cover them. Remove one of the hearts and shave very thinly with a mandolin or very sharp knife. Return to the lemon water and repeat with the second heart.
Cut off the tops of the fennel at the base of their stalks and remove the outer layer of the bulbs. Slice the bulbs very thin with a mandolin or a very sharp knife. Slice the celery and add to the bowl with the artichokes (adding water and lemon juice if necessary).
Heat your grill to medium-high heat. Brush the cut side of the apricots with the vegetable oil before putting them on the grill. Place each half, cut-side down, on the hot grill.
Grill, without moving until the apricots have softened slightly and grill marks are present, remove.
Drain the vegetables just prior to assembly. First, make a layer of the fennel slices. Squeeze lemon juice evenly over the fennel and drizzle with about one-fourth of the olive oil. Sprinkle with salt and pepper.
Then make a layer of the artichoke hearts. Squeeze more lemon juice over them, drizzle evenly with another fourth of the oils, and season with salt and pepper.
Add a layer of celery with a repeat of the lemon juice, oils, and salt and pepper. Arrange the apricot halves over the top of the vegetables.
Cut thin shavings of the Parmigiano-Reggiano with a cheese slicer or a vegetable peeler and arrange them on top of the salad.
Scatter the celery leaves and fennel tops over the cheese, season with salt and pepper, squeeze more lemon juice over and drizzle evenly with the rest of the oils. Serve immediately.
Photos: Fresh fruit you'll find at the Napa Farmers Market
Farmers Market Produce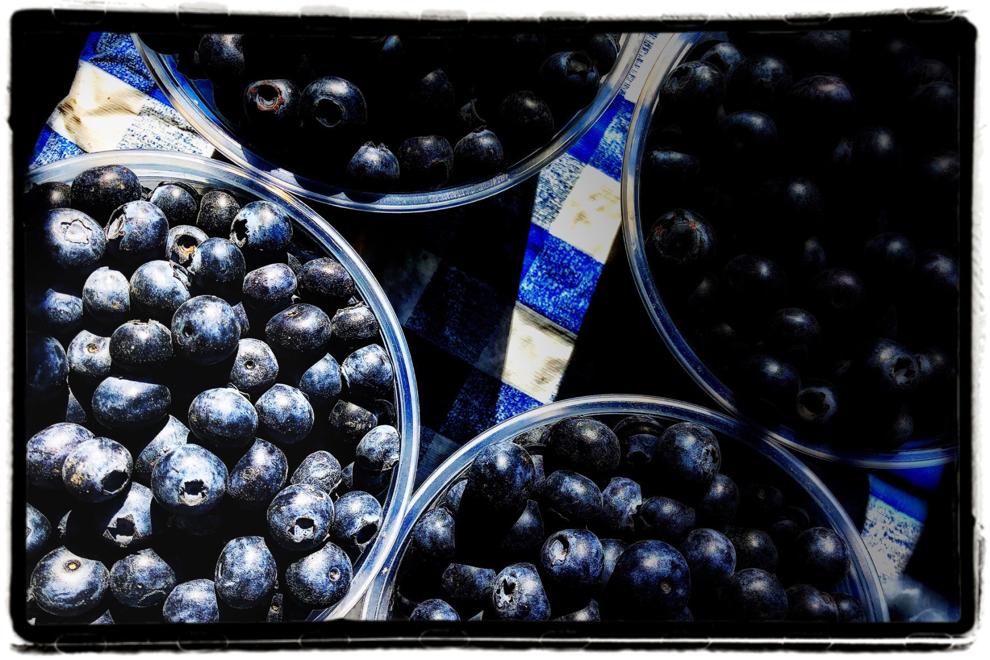 Farmers Market Produce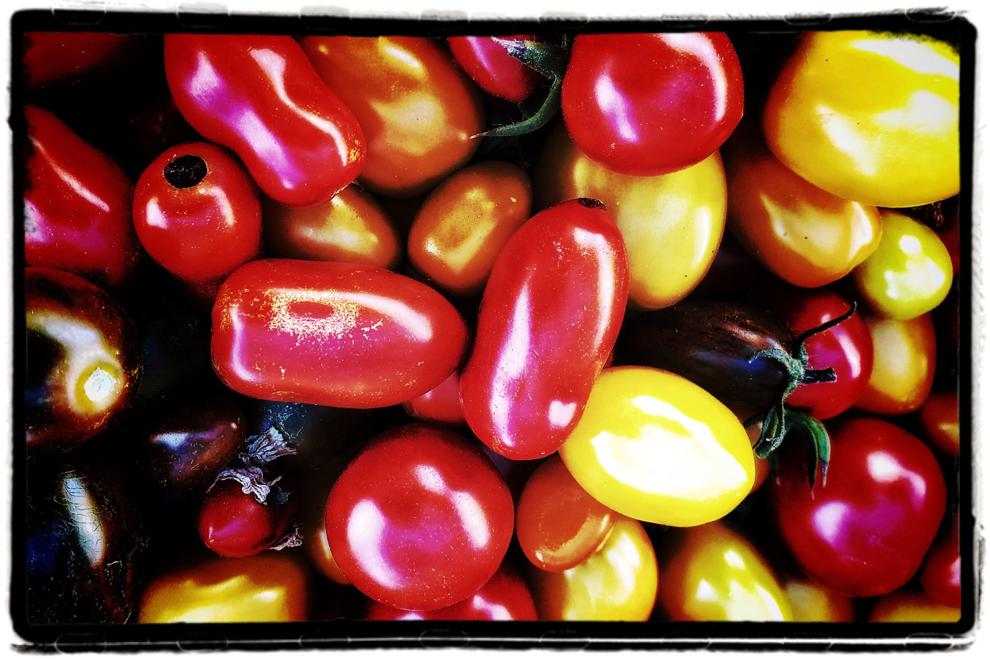 Farmers Market Produce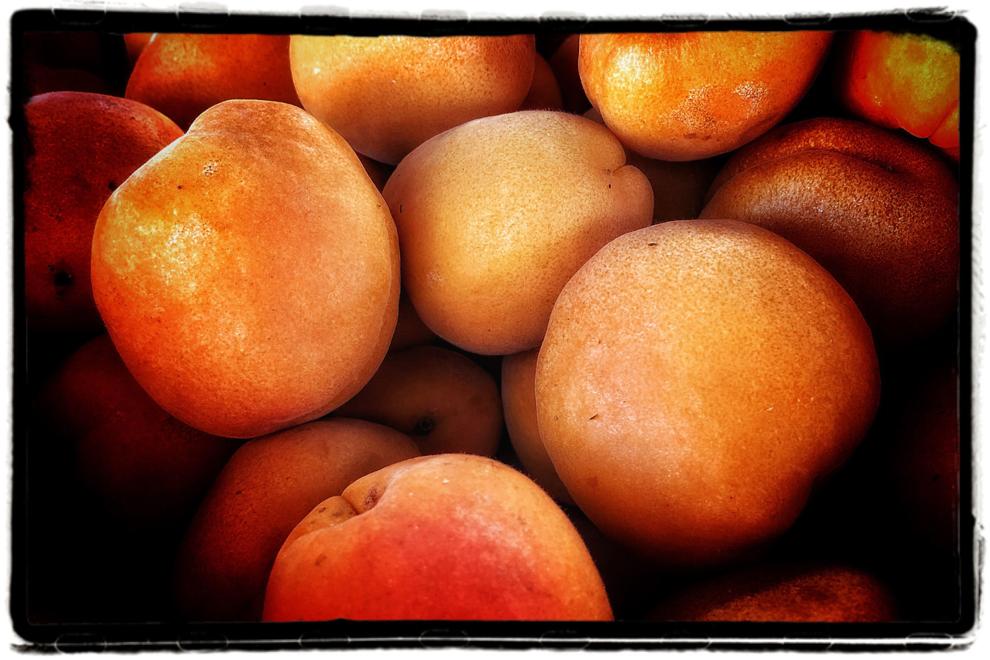 Farmers Market Produce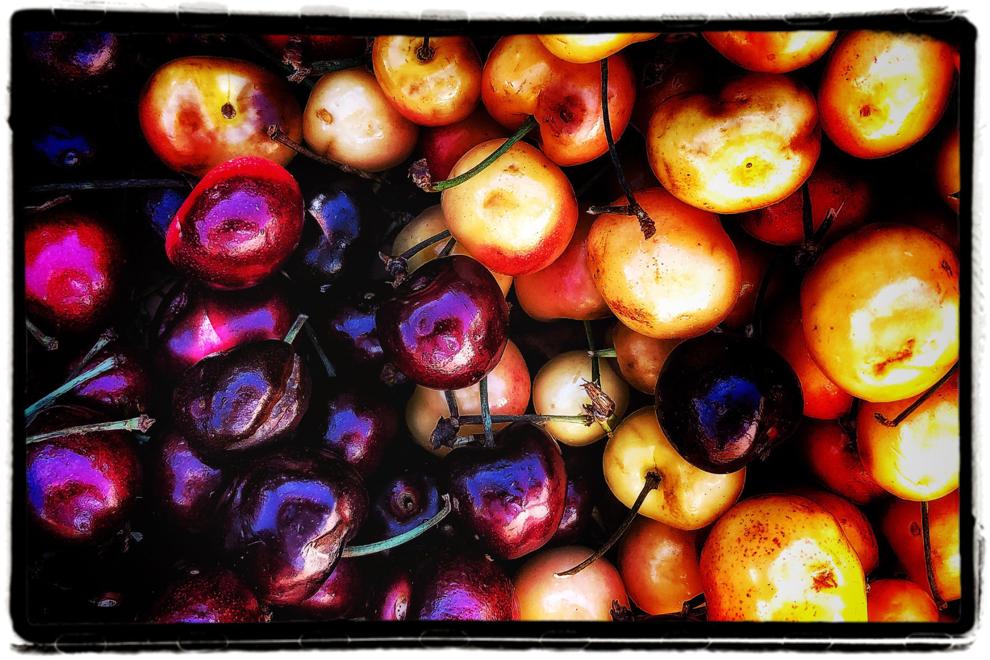 Farmers Market Produce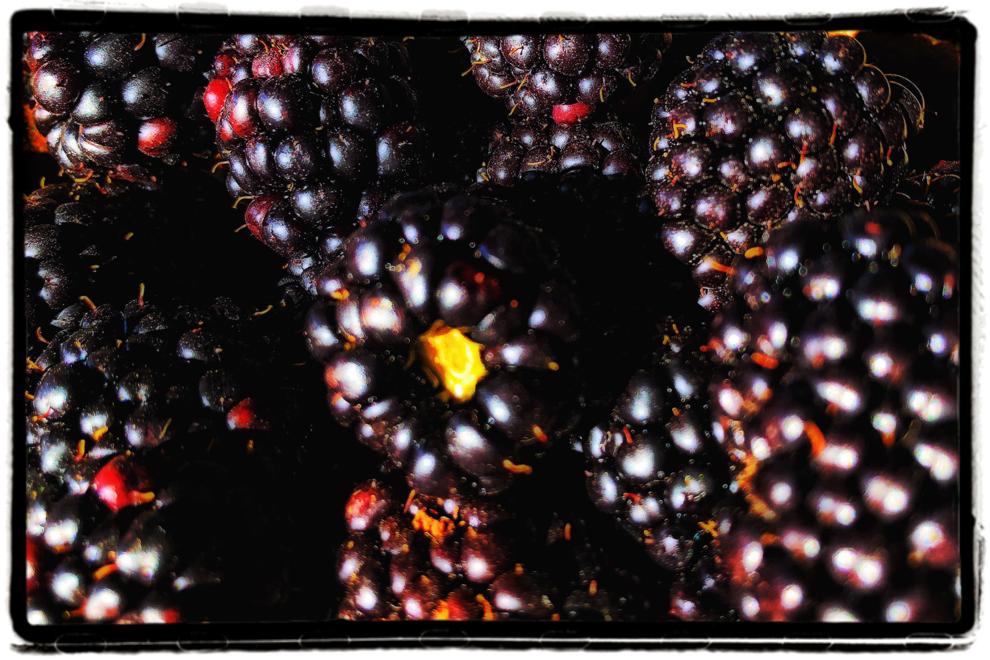 Farmers Market Produce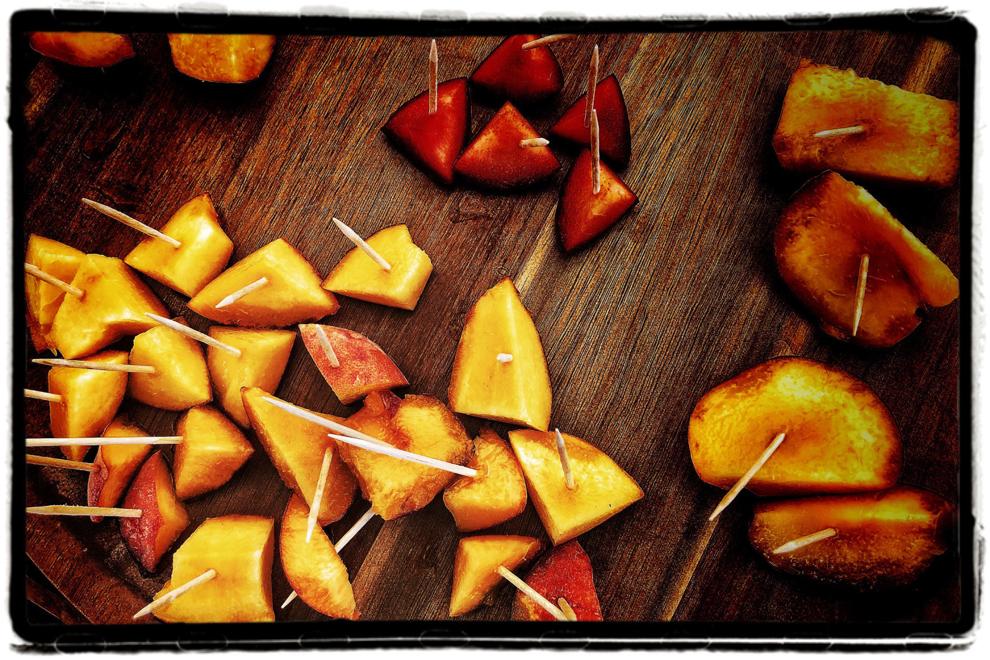 Farmers Market Produce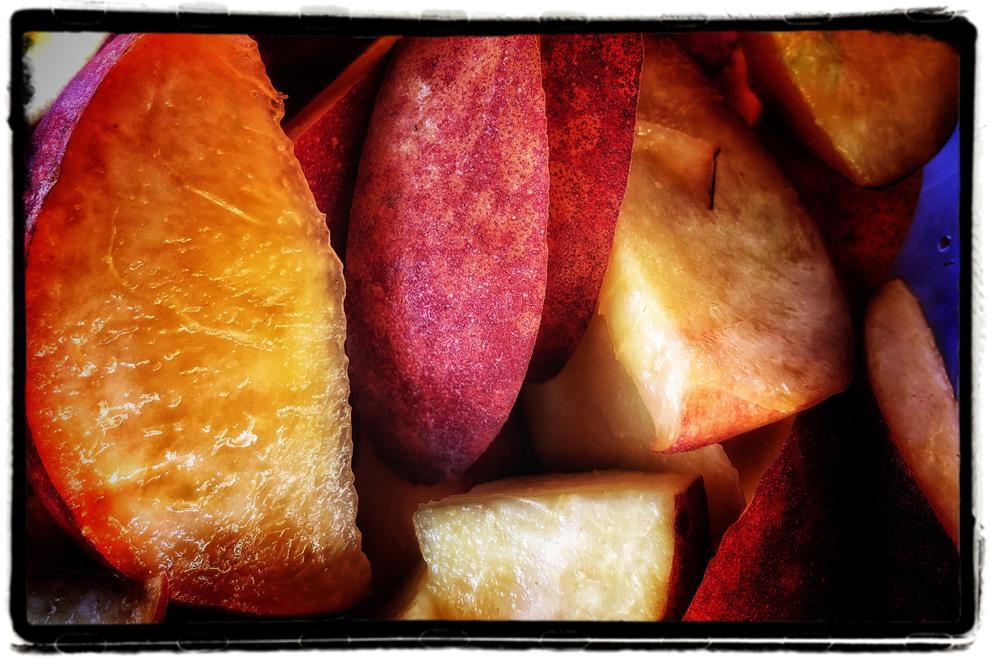 Farmers Market Produce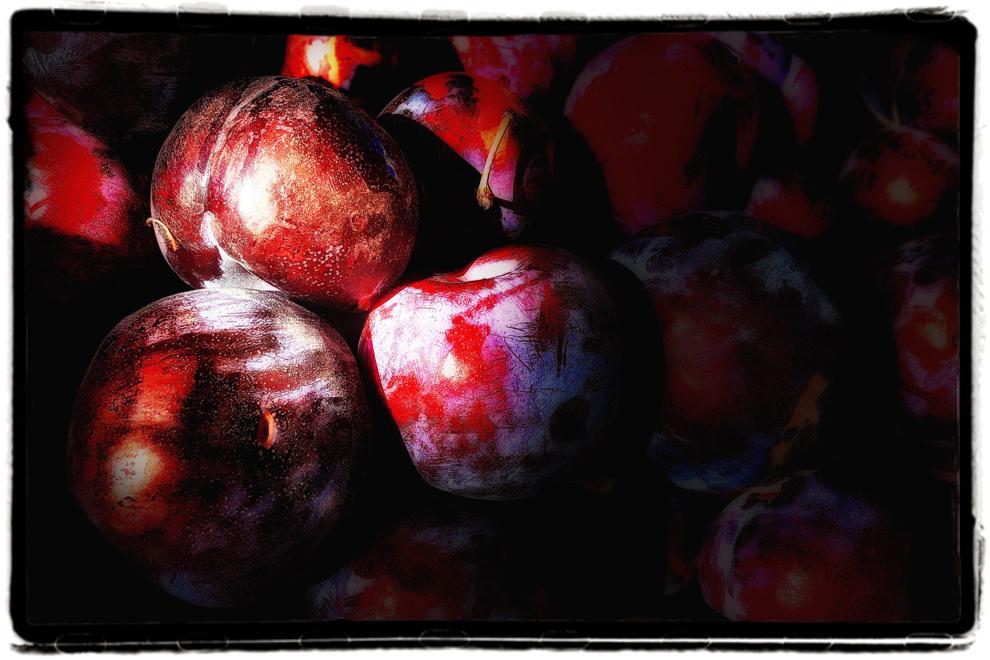 Farmers Market Produce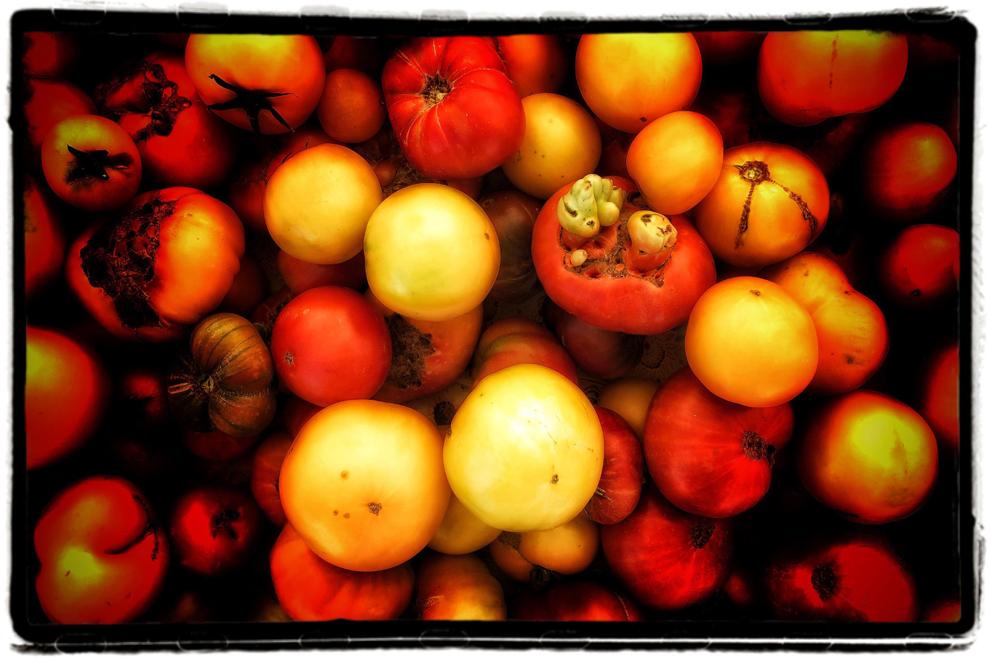 Farmers Market Produce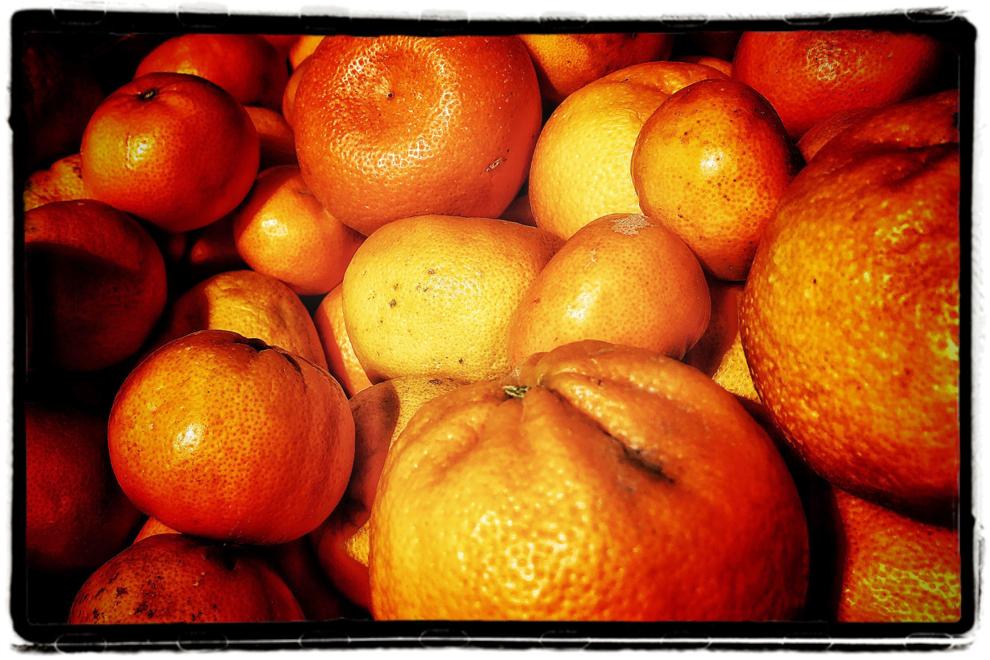 Farmers Market Produce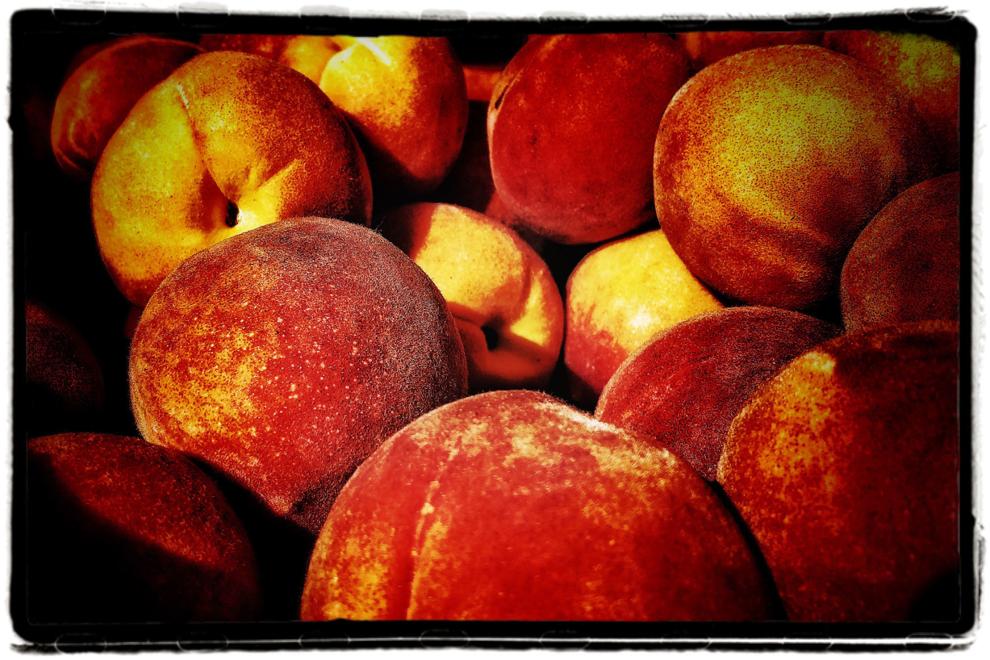 Farmers Market Produce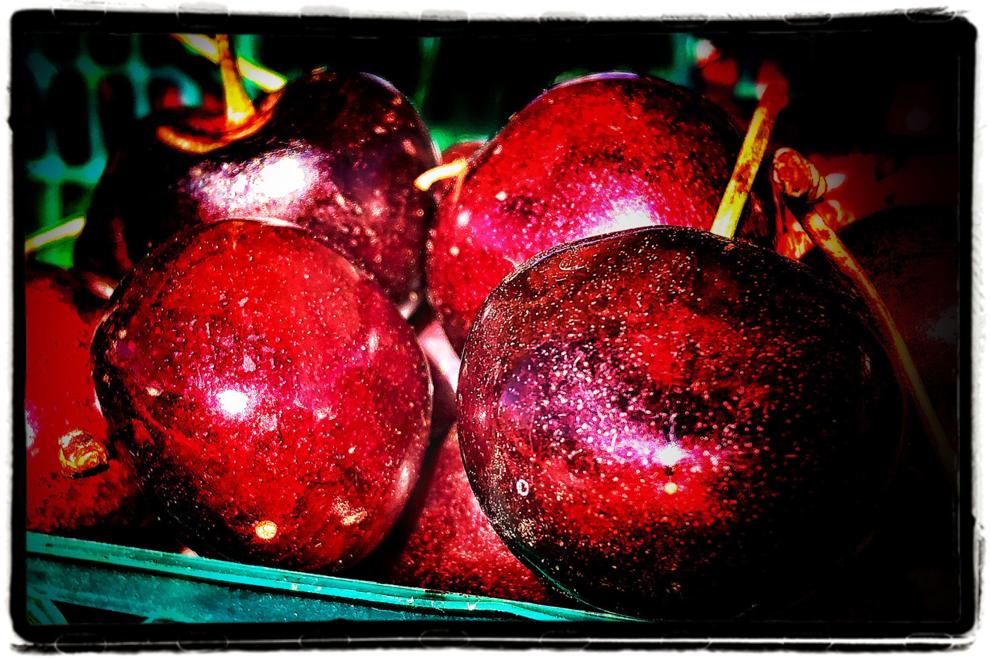 Farmers Market Produce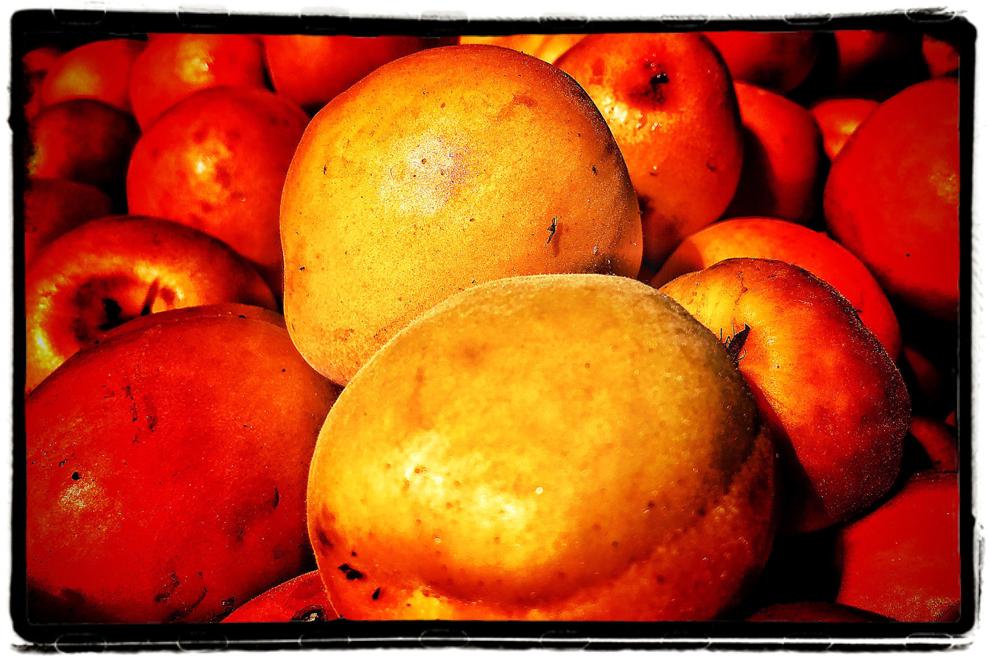 Catch up on Napa County's top news stories
Get unlimited digital access to the Napa Valley Register for just $1 for your first 6 months! Enjoy every article without restrictions and find tons of subscriber-only perks, such as access to our daily eEdition. Click here for details!
Sandy Sauter is owner of Spork Kitchens and a board member of Napa Farmers Market.
Find the Napa Farmers Market at 1100 West St. (at Pearl Street) on Saturday and Tuesday, rain or shine, from 8 a.m. to noon.