Fingers crossed all goes according to plan and on June 15 we can follow California State and local Napa County Public Health guidance to finally drop the mask requirement for customers at the Napa Farmers Market. After June 15, masks will be optional and highly recommended for folks that are not vaccinated.
We are so grateful to the vast majority of our loyal customers for being so kind and understanding when following the COVID precautions during the pandemic. We will continue to take guidance from our local and state public health departments and make adjustments as needed, however, I feel confident that our outdoor marketplace will continue to be an extremely low-risk environment for everyone.
No masks mean more big news: you will once again be able to sip coffee and snack while you stroll through our aisles. Until June 15, because of the mask requirement, we can't allow folks to enjoy food and beverage inside the market.
This policy has been particularly complicated and unpleasant to enforce because it goes against the natural order at farmers' markets. Please continue to enjoy your purchases outside the market and reward yourself with coffee from Bentley's Napa Valley or Ohm Coffee Roasters or try a new Valley Boba tea after you're done shopping up until June 15. Later this summer, we will reintroduce seating areas at the market, which have been out of commission since March of 2020.
One item that has made an unwelcome reappearance at the Napa Farmers Market is plastic bags. At the beginning of the pandemic, there was strict guidance about people not being able to bring reusable bags to grocery stores, and customers carried over this behavior to our market.
Our goal is to make the Napa Farmers Market plastic bag free by 2022. We are working behind the scenes to support our farmers and vendors with viable, eco-friendly alternatives. As a customer, you can help by bringing your own reusable bags every time to the market and refusing a plastic bag when offered.
Stop by the information booth and check out the Napa Farmers Market bags we have in stock sporting our new gorgeous logo. We even have mesh reusable produce bags for purchase, we have become a staple in my household.
June's Harvest of the Month featured fruit is the apricot. Apricots, along with cherries, are the first stone fruit to appear at the market and a sure sign summer is just around the corner.
One of the most sought-after local apricots, the Blenheim or Royal apricot, was introduced to California in the 1880s. Most of the original Blenheim orchards have been paved over, but a few farmers, including our own Bera Ranch, still grow the intensely flavorful variety. Choose apricots that are plump, firm, and uniformly colored. Store apricots at room temperature until ripe and then in the refrigerator for three to five days.
New potatoes are June's Harvest of the Month veggie. New potatoes have thin, wispy skins and a crisp, waxy texture. They are young potatoes and unlike their fully grown counterparts, they keep their shape once cooked and cut. They are also sweeter because their sugar has not yet converted into starch, so they are perfect for salads.
No need to peel new potatoes: just scrub gently with a soft brush or cloth, then rinse to remove any dirt and cook whole. To boil, put the potatoes into a pan of lightly salted water, bring to the boil, simmer until tender (about 10 minutes) and drain. Dress new potatoes as soon as they are cooked to help them absorb the flavor of the butter or oil.
Rosemary Castle Potatoes
This recipe is adapted from EatFresh.org, an online recipe and nutrition resource developed for CalFresh eligible individuals and families, and an excellent tool for anyone interested in eating healthier on a budget.
2 pounds new potatoes (approximately 24 small potatoes)
1 tablespoon fresh rosemary, chopped
Preheat oven to 425˚F. Cut potatoes in half and place in a large bowl. Pour olive oil over potatoes and coat potatoes. Transfer potatoes to a baking sheet in a single layer. Crush rosemary with back of a spoon to release oil. Sprinkle salt and rosemary over potatoes and stir to mix. Bake for 35 to 45 minutes, or until potatoes are brown on the outside and tender inside.
Photos: Scenes from Napa Farmers Market
Napa Farmers Market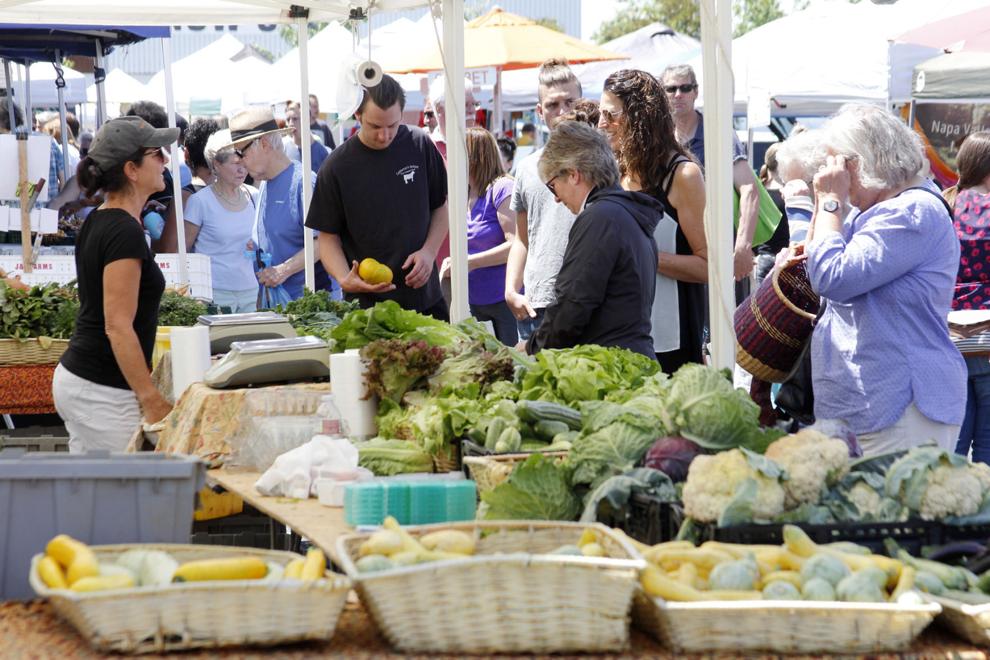 Napa Farmers Market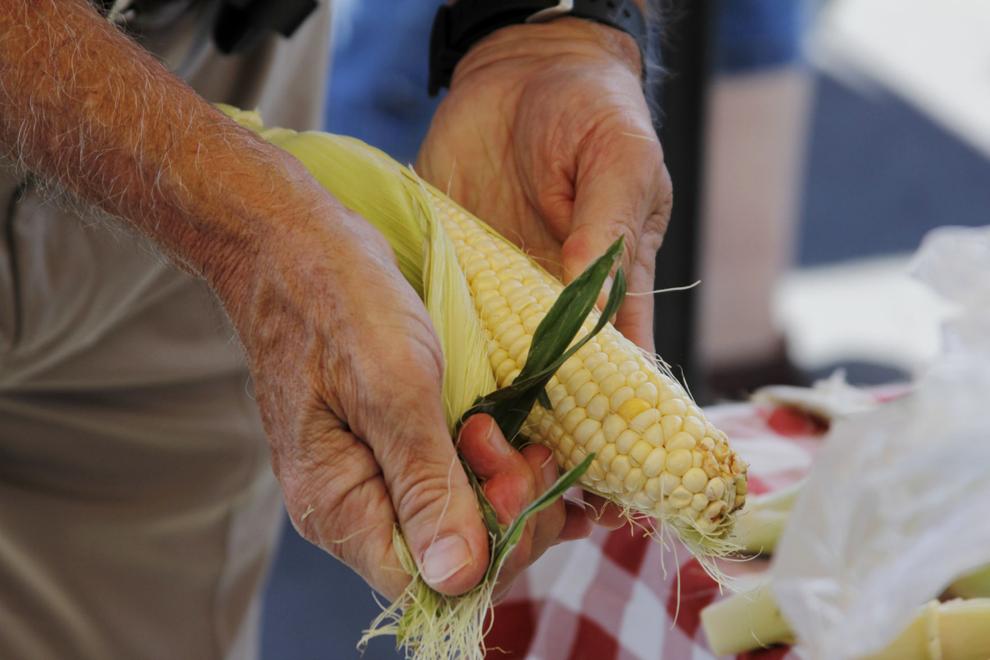 Napa Farmers Market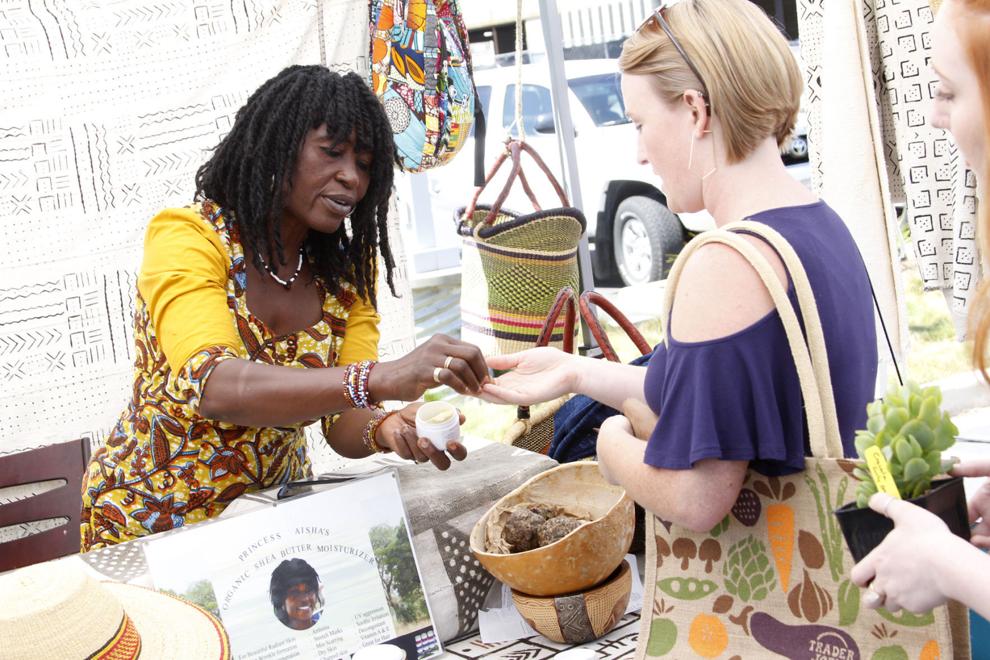 Napa Farmers Market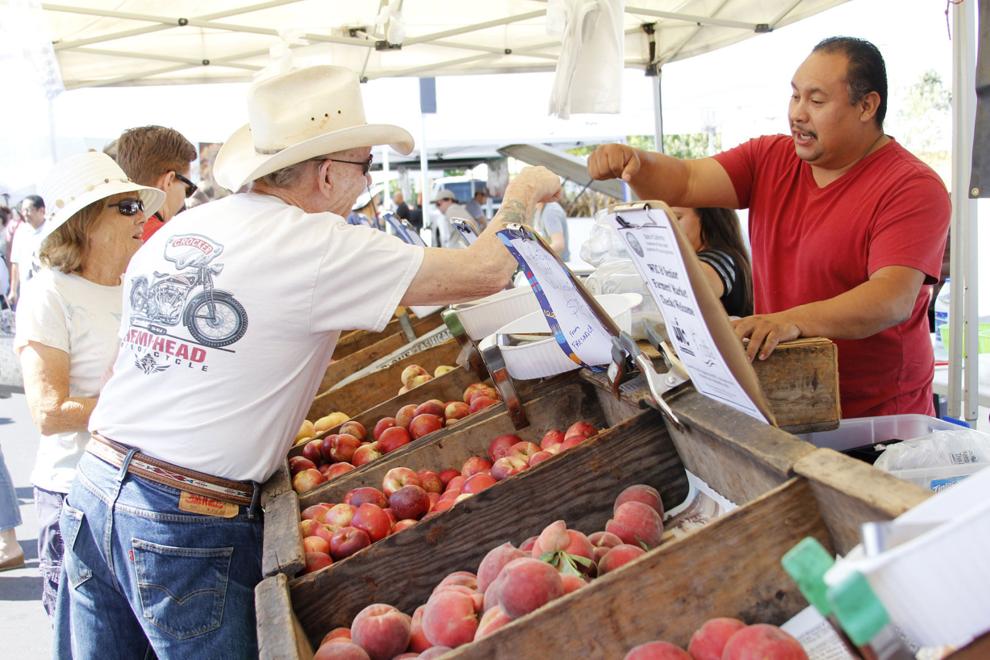 Napa Farmers Market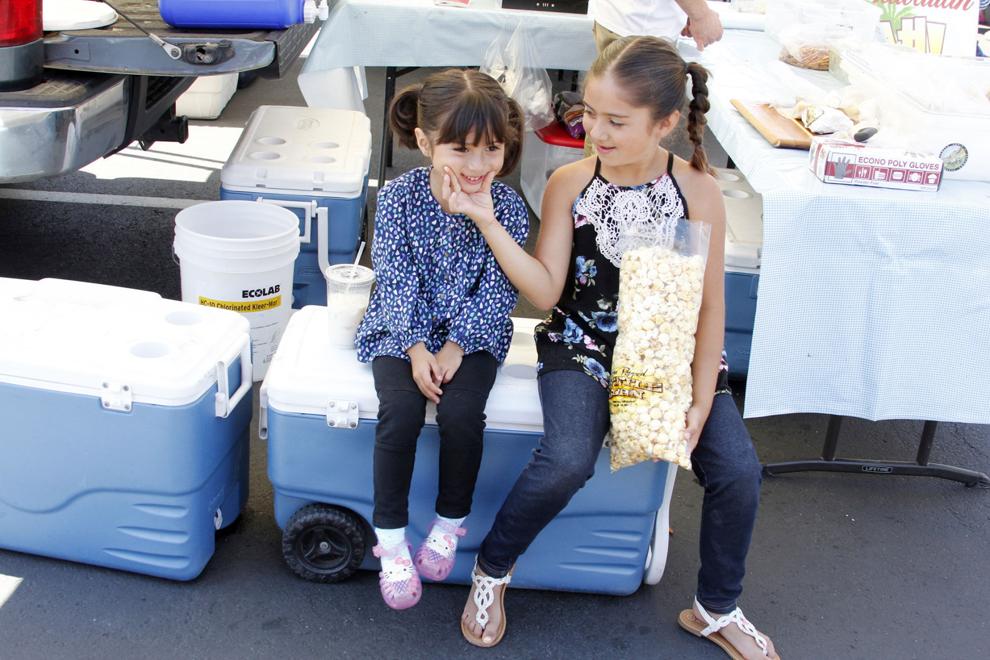 Napa Farmers Market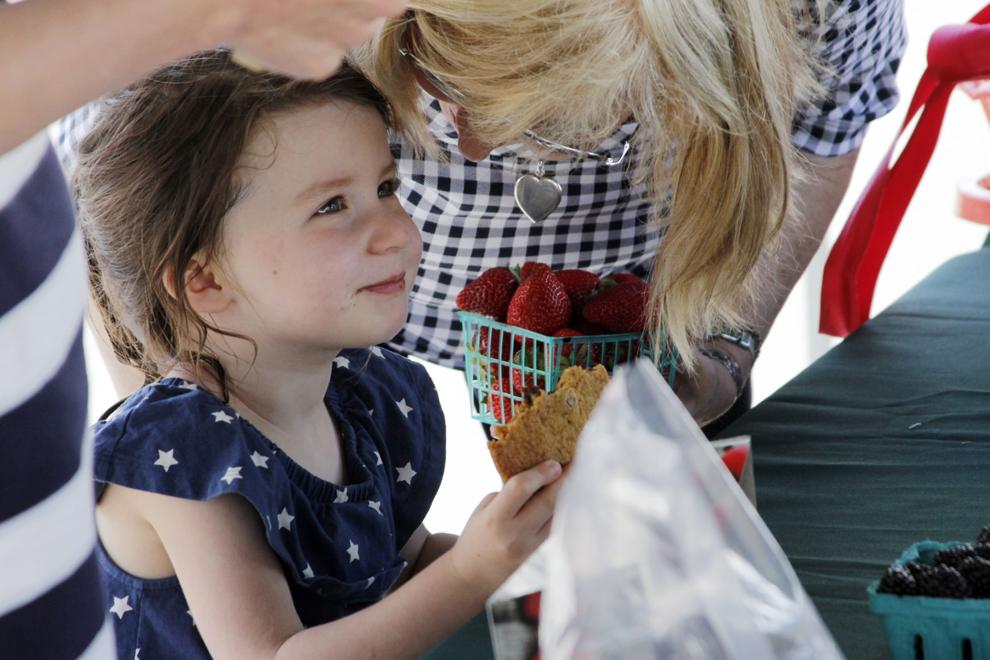 Napa Farmers Market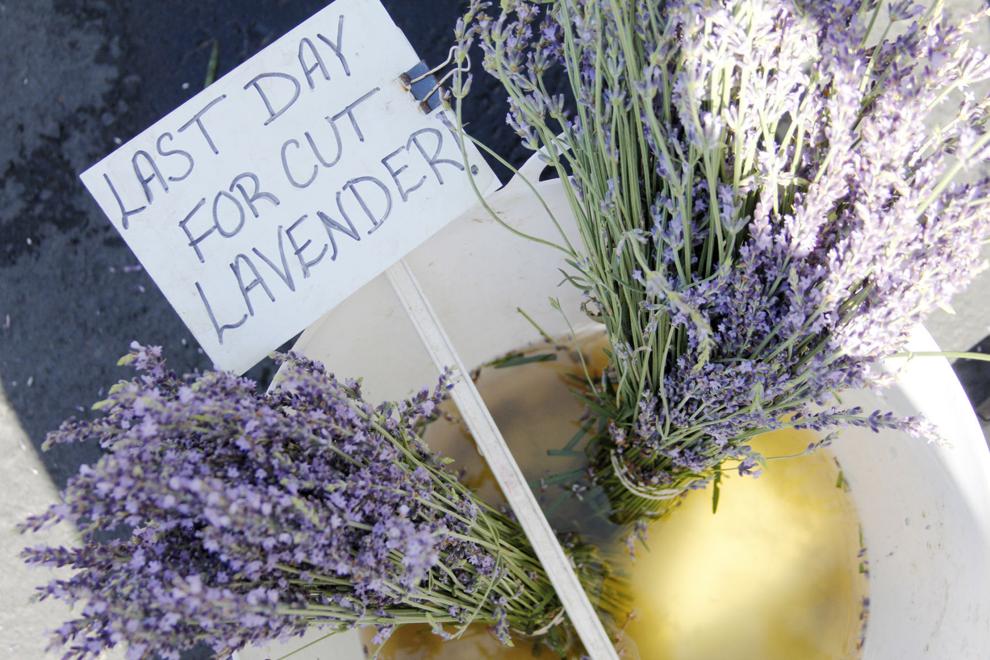 Napa Farmers Market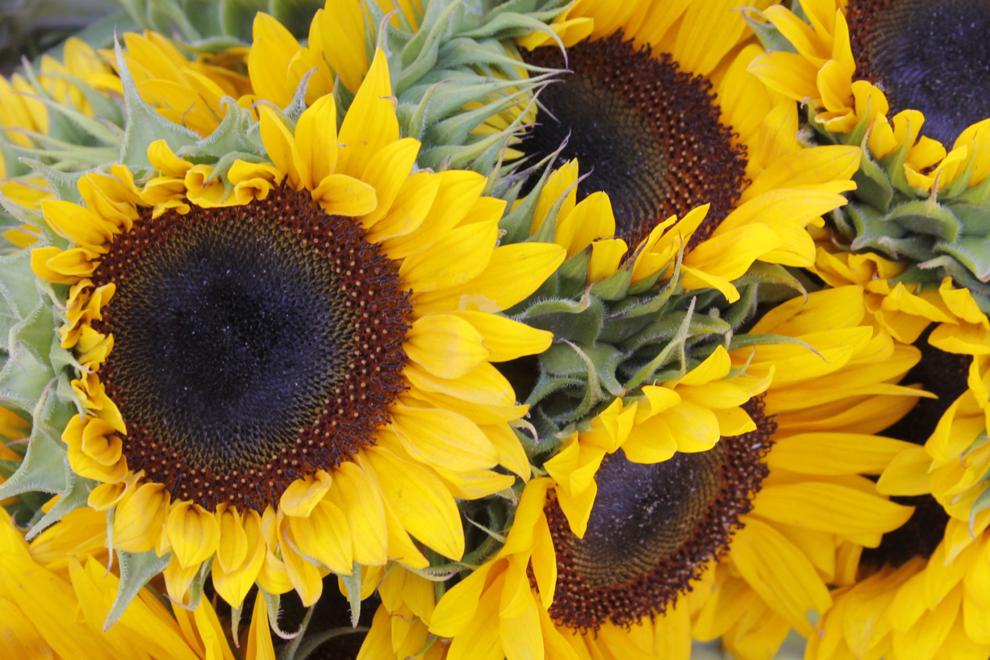 Napa Farmers Market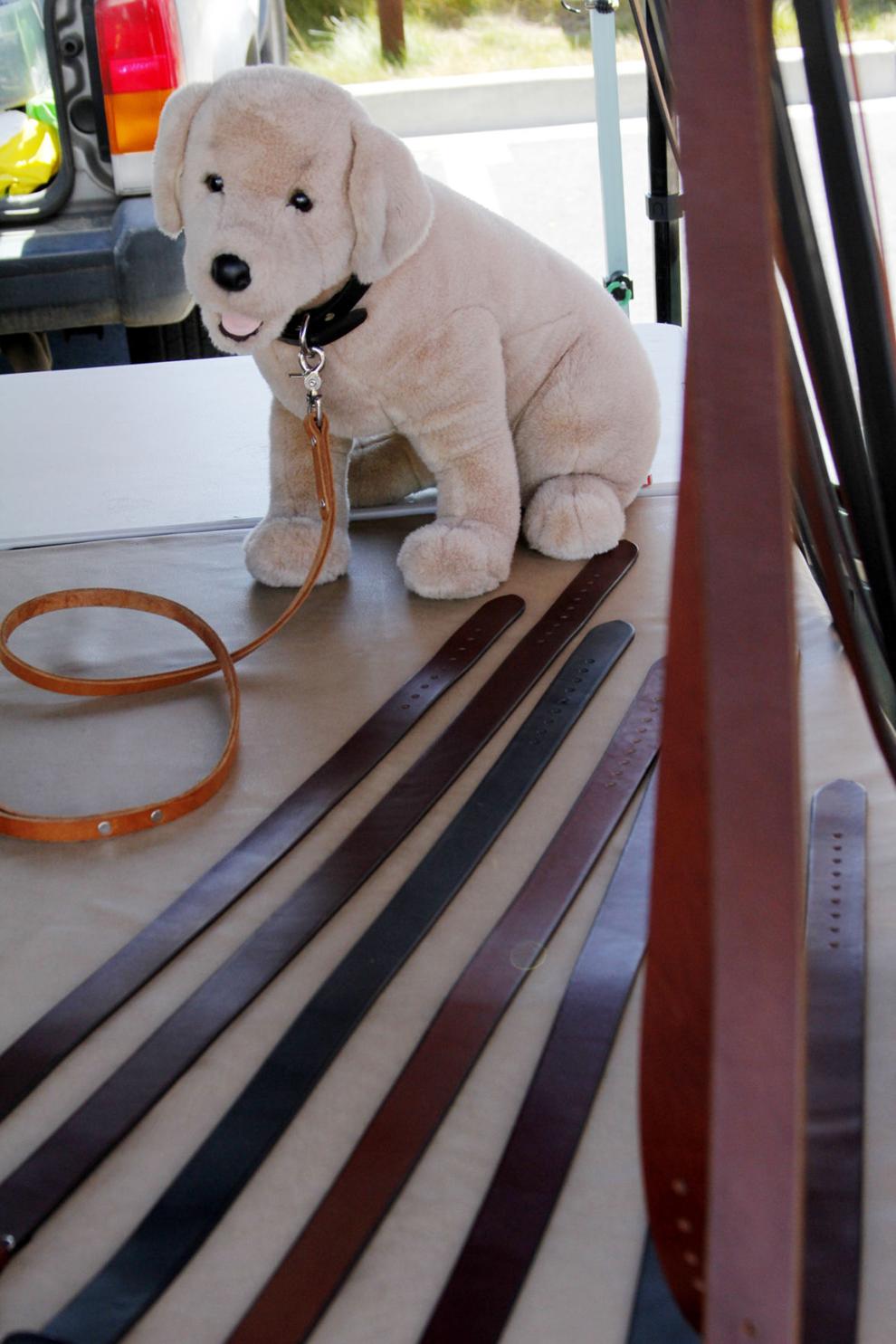 Napa Farmers Market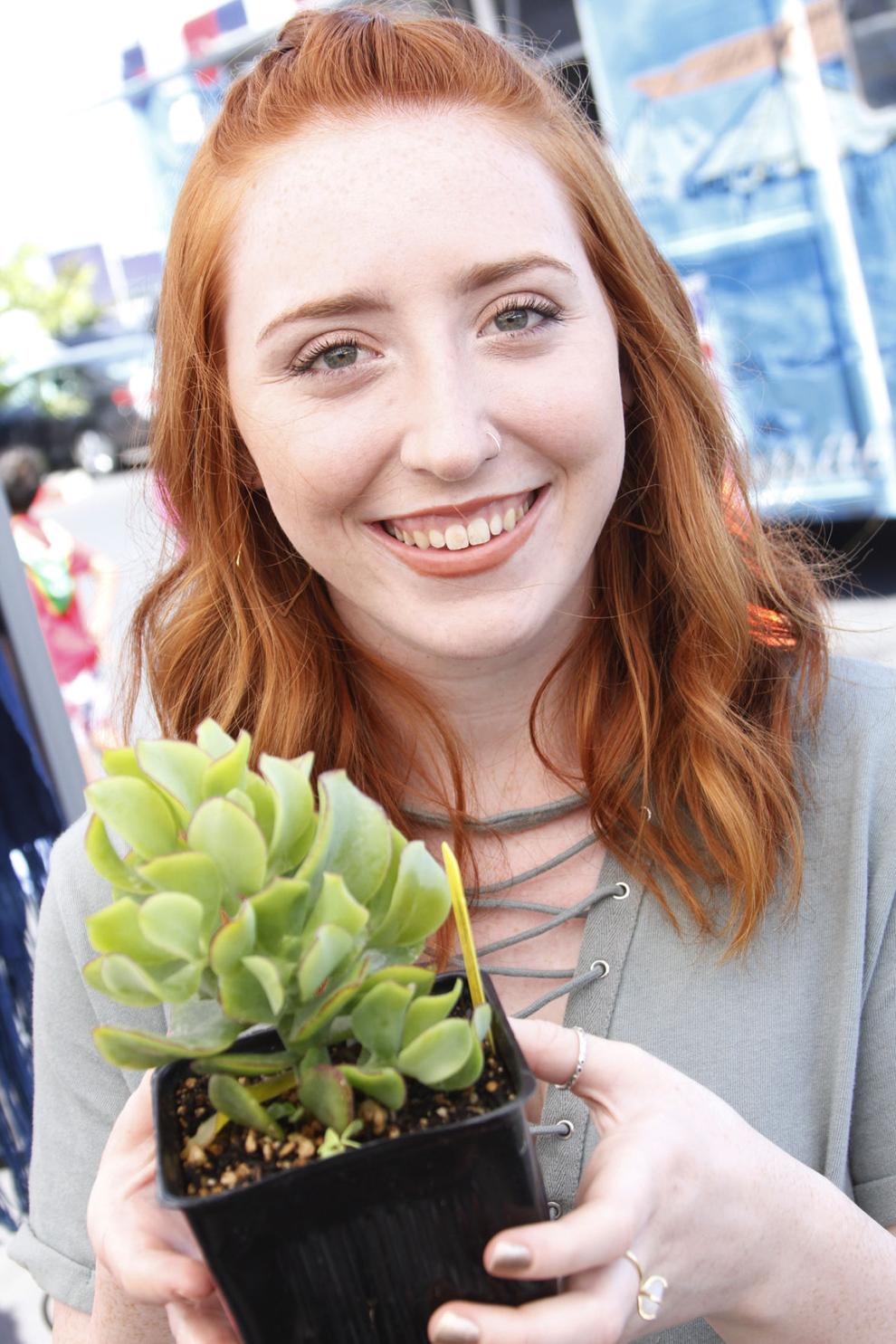 Napa Farmers Market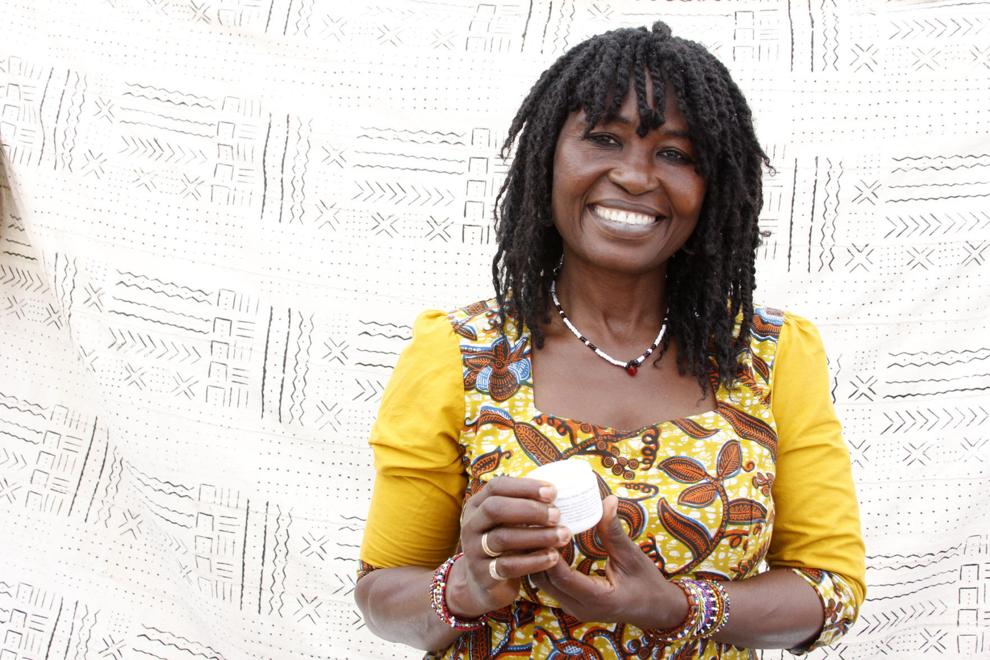 Napa Farmers Market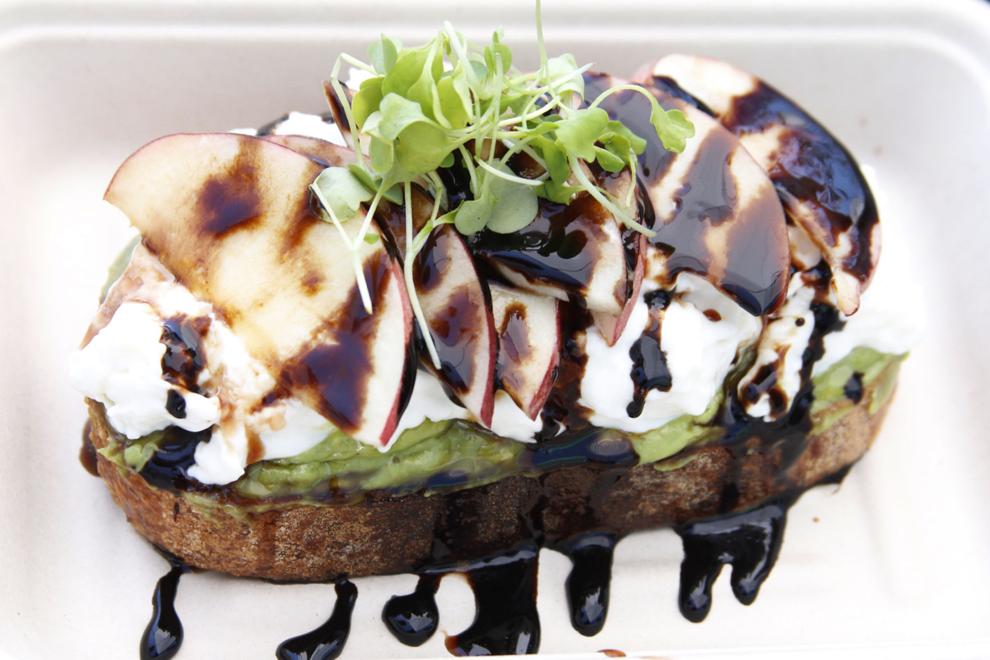 Napa Farmers Market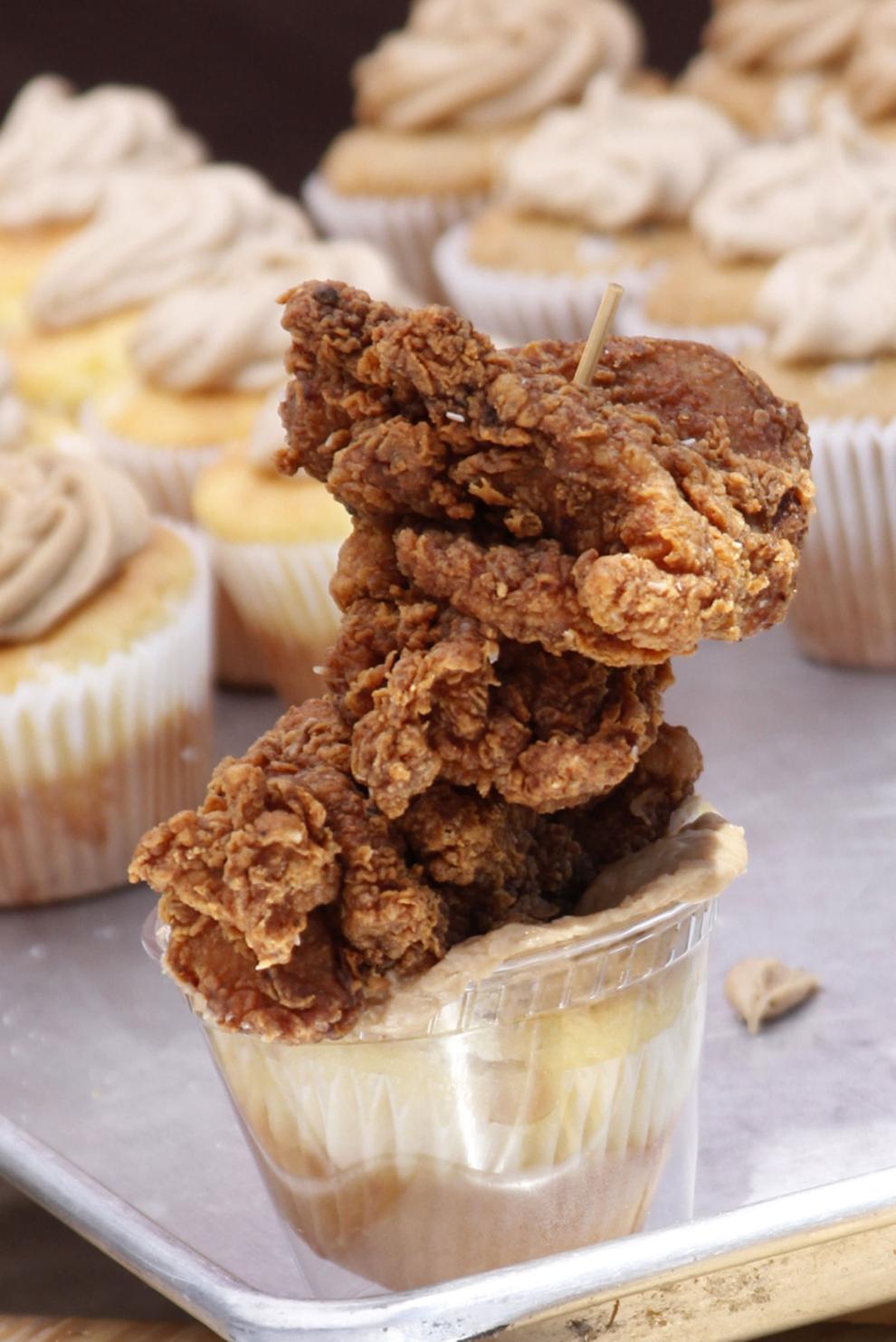 Napa Farmers Market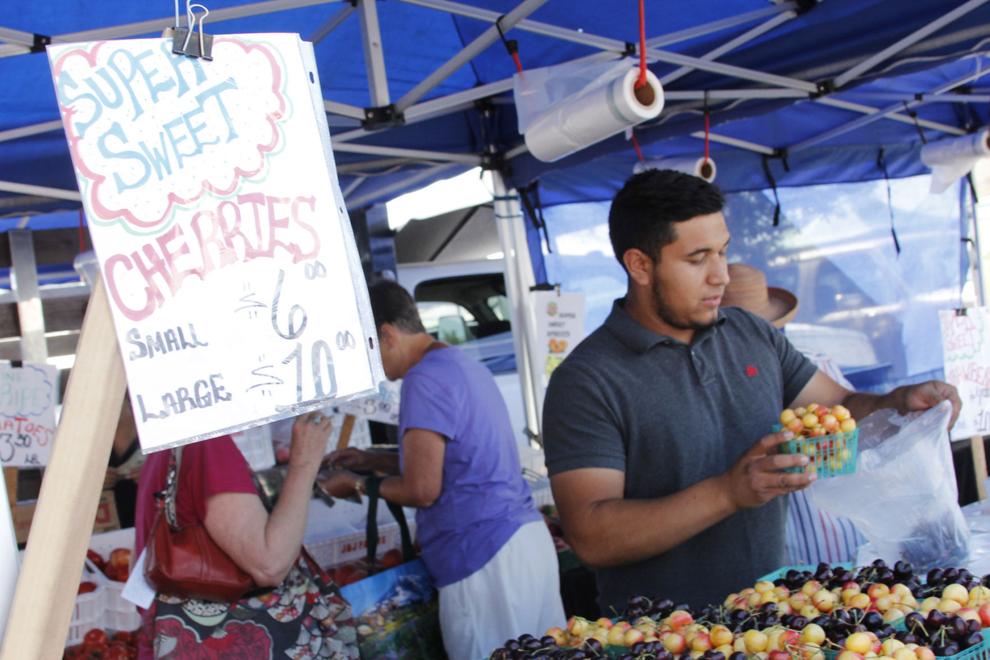 Napa Farmers Market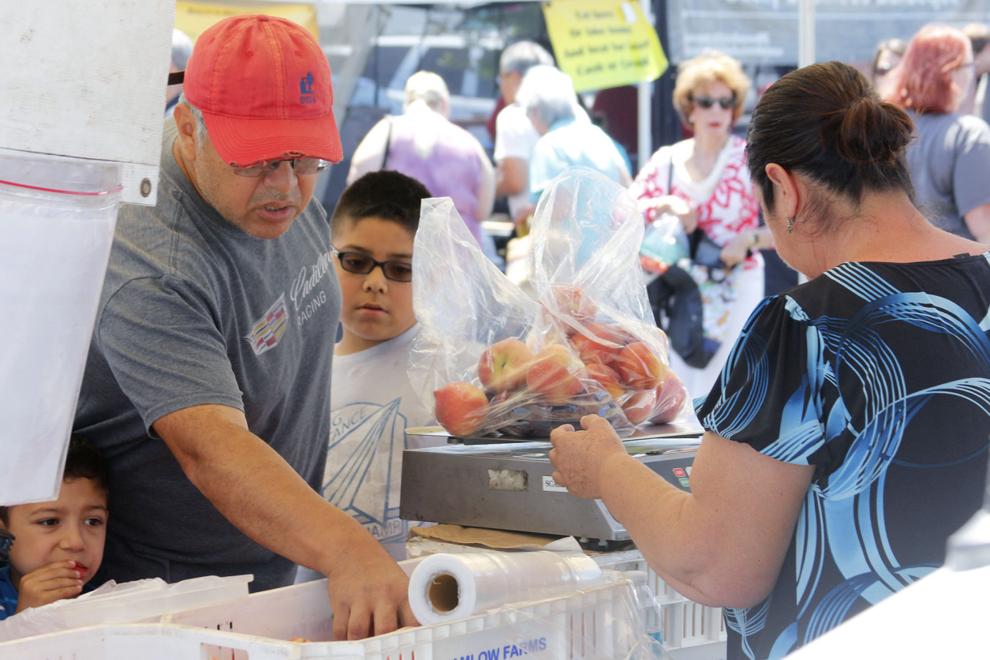 Catch up on Napa County's top news stories
Get unlimited digital access to the Napa Valley Register for just $3 for your first 3 months! Enjoy every article without restrictions and find tons of subscriber-only perks, such as access to our daily eEdition. Click here for details!
Cara Mae Wooledge is manager of the Napa Farmers Market.
Find the Napa Farmers Market at 1100 West St. (at Pearl Street) on Saturday (year-round) and Tuesday (April - December), from 8 a.m. to noon. Face coverings are required for entry (no exemptions) for everyone over 2 years old until June 15. Check napafarmersmarket.org for and follow the Napa Farmers Market on social media for updates.