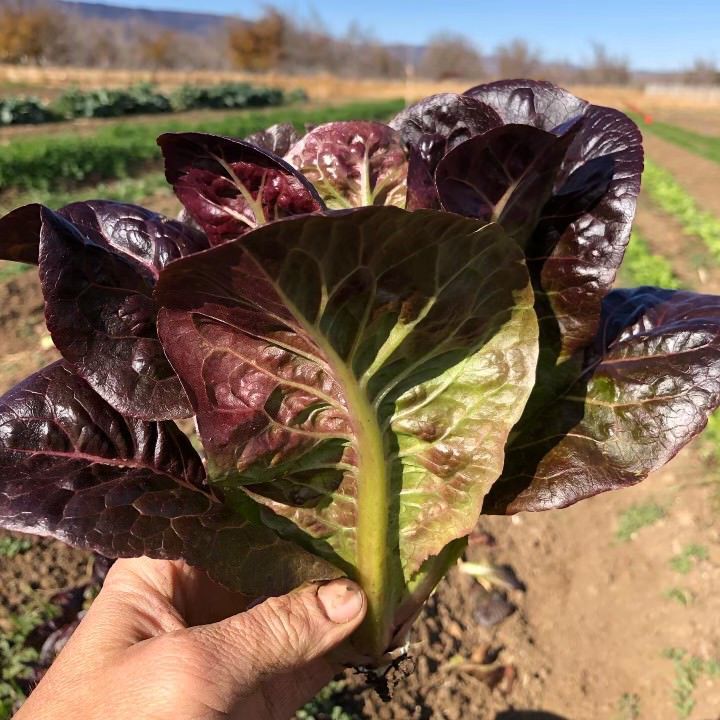 Hold on to your hats (and masks) folks, May is going to be very exciting at the Napa Farmers Market. By the end of this month, our will aisles fill up as farmers return to kick off their summer season.
Although exact start dates are subject to change, here's who you can expect to see in May.
Support local news coverage and the people who report it by subscribing to the Napa Valley Register.
-- Arceo Ranch: Annette and Robert Arceo start their season in mid-May with cherries and transition into pears later in the year.
-- Bera Ranch: The one and only Michele Bera will bring early season unique heirloom stone fruit around Memorial Day Weekend.
-- Busalacci Farms: From early May to mid-June, Mark Busalacci will have cherries-a-plenty.
-- Devoto Gardens & Orchards: At the start of their season, Stan Devoto will have sweet pea, sweet William, foxglove and campanula flowers. Later this summer they will have a wide variety of certified organic apples.
-- Gerard'Z Honeybees: Find this new addition on Saturdays with local and specialty monofloral honey, including Napa wildflower honey.
-- Hamlow Farms: In early May we'll welcome back Don Pedro with sweet stone fruit.
-- The Patch: Something is missing at the market until Fernando Calderon returns with his early season veggies. Later this year we'll see the aisle lined with his juicy tomatoes.
-- Shoup Farms: A new addition last year, find them on Tuesdays only with creamy avocados.
-- Stony Point Strawberry Farm: Another new addition to our market is Koy Saichow's 10-acre California Certified Organic farm based in Petaluma. Koy's family immigrated to the United States from Thailand and her parents brought their knowledge and experience as subsistence farmers growing high quality strawberries, blackberries, boysenberries and melons.
-- Tenderheart Botanicals: Leila Jordan-Klassen returns in early May with magical hand-harvested flowers.
-- Triple Delight Blueberries: Always a crowd pleaser, grab some blueberries at the market both Tuesday and Saturday. Blueberries have a shorter season and will be available through June and early July.
May's Harvest of the Month featured fruit is the cherry. A delight to eat, cherries can be a challenge to farm because they are vulnerable to too much rainfall and bruise easily. When shopping for cherries, seek out firm, plump fruit with unblemished skin and the stem intact. Cherries will not ripen once picked, so eat them as soon as possible after buying them to get the best flavor. You can also put cherries in a container with a damp paper towel for storing in the refrigerator's crisper.
If you can resist popping them into your mouth one by one until they're gone, cherries present a number of possibilities in the kitchen. While the most obvious of these is in a sweet dessert, they also perfectly complement savory meats such as pork or chicken. Cherries make terrific adornments for salads, which is a perfect paring with May's Harvest of the Month veggie: lettuce.
Lettuce at the Napa Farmers Market goes beyond pale iceberg and is something to be explored. There are six common cultivar groups for lettuce: butterhead, Chinese lettuce, iceberg, loose-leaf, romaine, and summer crisp, but hundreds of other varieties exist within each of these categories. Look for butter lettuce of different colors, little gems, curly leaves, escarole and bativan in May.
Although lettuce leaves are typically eaten raw and cold in salads, other cuisines, including traditional Chinese dishes, cook the leaves and utilize the steams as well. At home, my partner and I like to use lettuce in place of buns for veggie burgers or tortillas for tacos. Check out this lettuce cups recipe for inspiration and get creative!
This is a kid-friendly recipe adapted from CUESA's Foodwise Kids program that the whole family can prepare together.
4 heads of Little Gem lettuce, or another variety of lettuce (about 4 cups)
1 tablespoon curry powder
Zest of 1 lemon plus 1 tablespoon juice
1 package extra-firm tofu
Salt and pepper, to taste
Gently peel each leaf of lettuce from its head. Immerse leaves into a bowl of water or a salad spinner. Wash the lettuce and drain thoroughly. You may use a towel to blot gently without damaging the leaves.
Measure and combine the yogurt, mayonnaise, curry powder, and lemon zest and juice in a bowl and whisk until smooth. Taste and add more curry powder if you like the spice.
Tear or chop herbs into fine pieces. Mince the shallot with knife or use the smallest holes on the box grater. The carrot and celery can be grated across the medium or large holes of the grater, or use a knife to chop into small pieces, about ½ inch wide.
The nuts can be kept whole or roughly chopped, depending on what you like. Chop them with a knife or put them in a sealed bag and crush with a heavy object, like a jar.
Add the shallot, herbs, celery, carrot, raisins, and nuts to the bowl with dressing and stir until well mixed.
Drain any water from the tofu package and pat dry. Cut the tofu into ½ inch cubes.
Fold the cubed tofu into bowl. Gently stir, so the tofu cubes do not break apart. Add salt and pepper to taste.
Scoop tofu mixture into each leaf of lettuce to make boats.
Photos: Scenes from Napa Farmers Market
Napa Farmers Market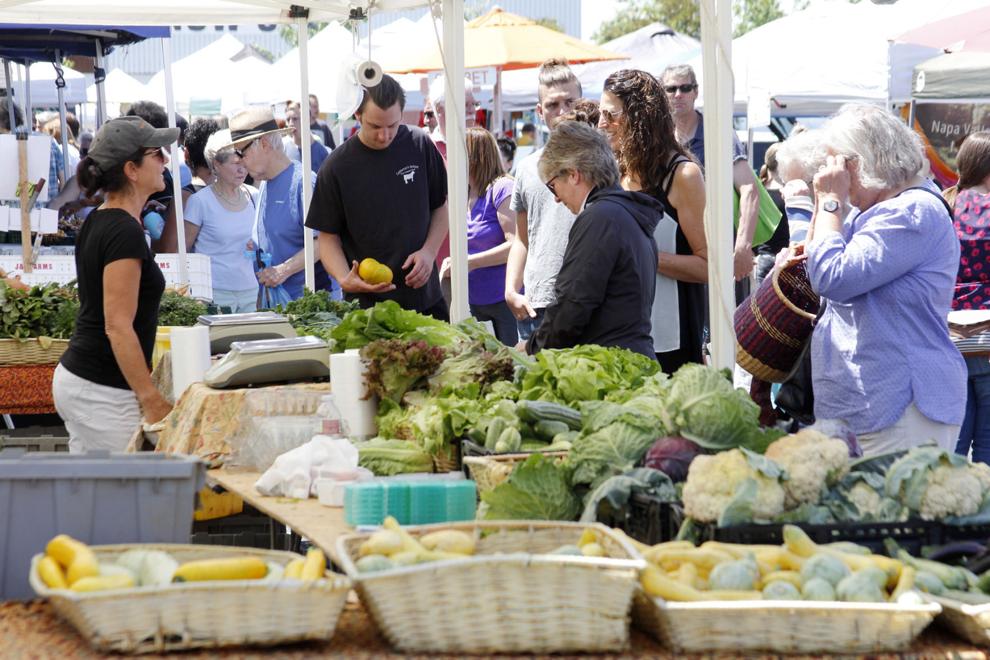 Napa Farmers Market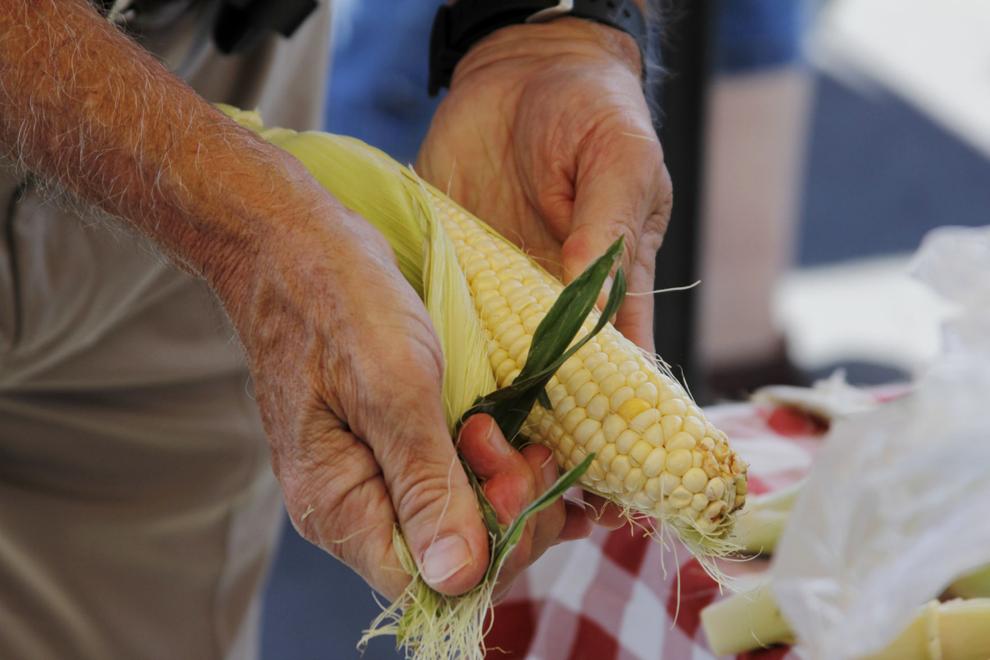 Napa Farmers Market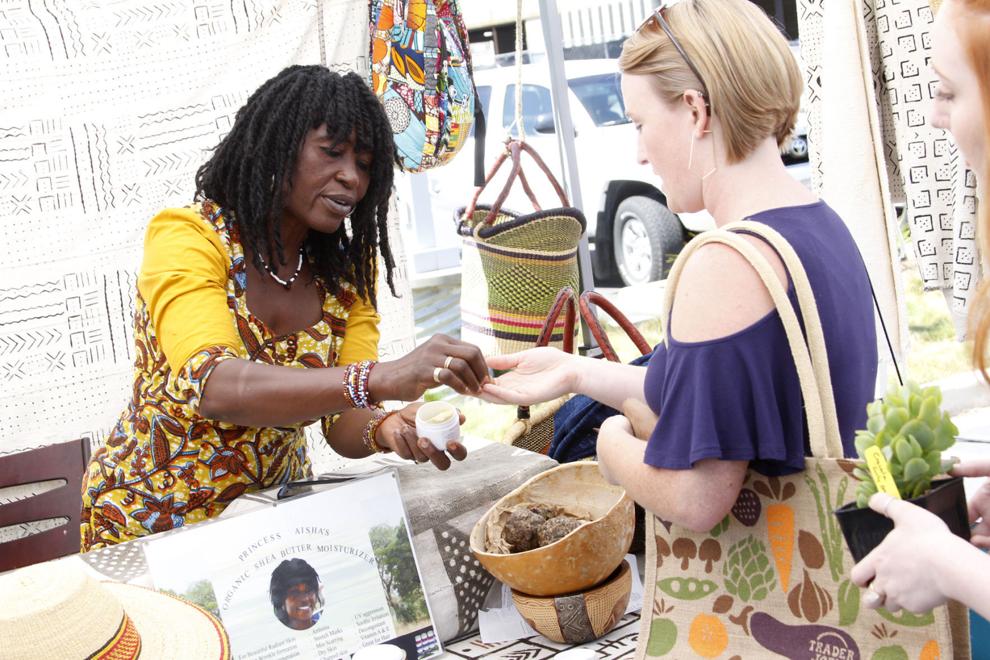 Napa Farmers Market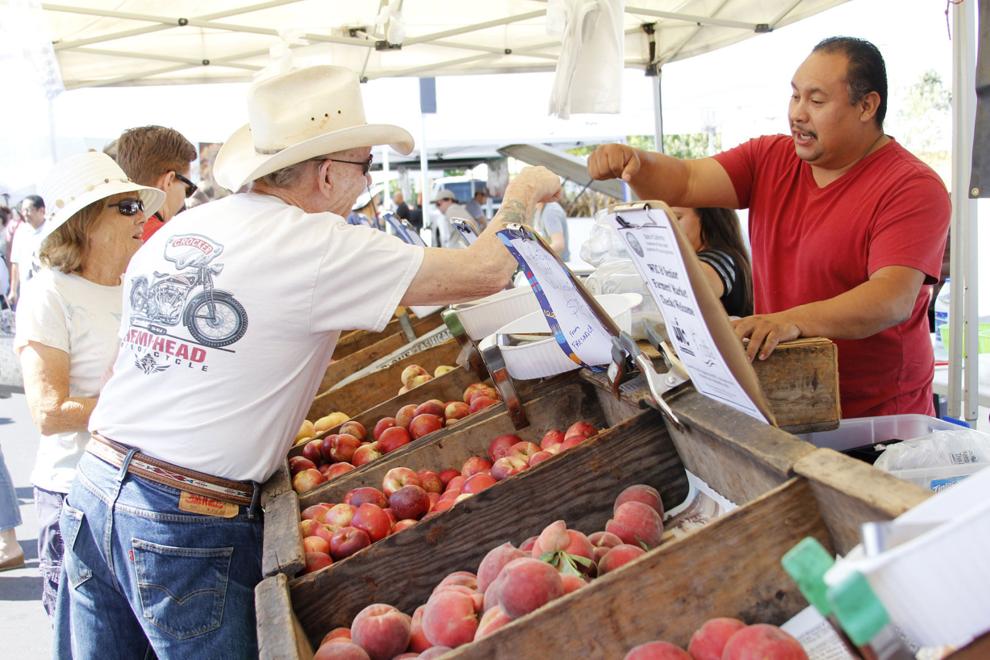 Napa Farmers Market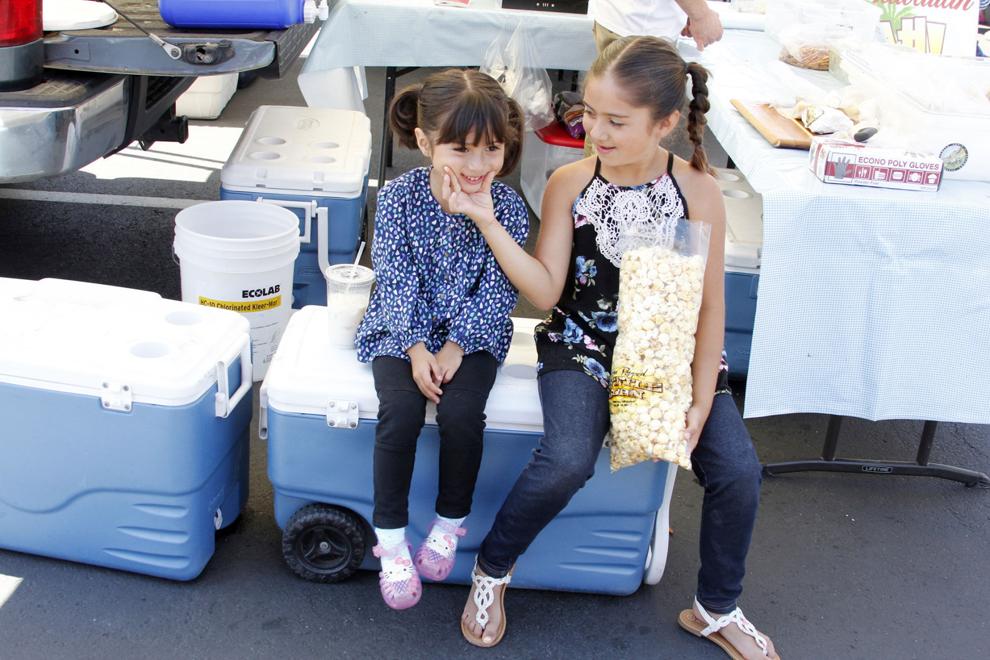 Napa Farmers Market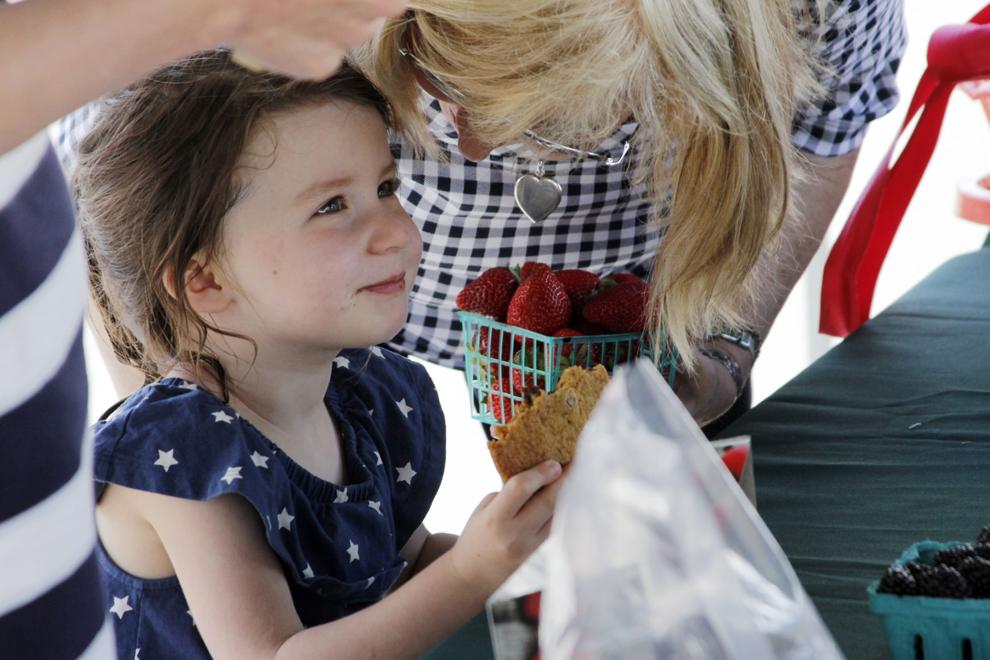 Napa Farmers Market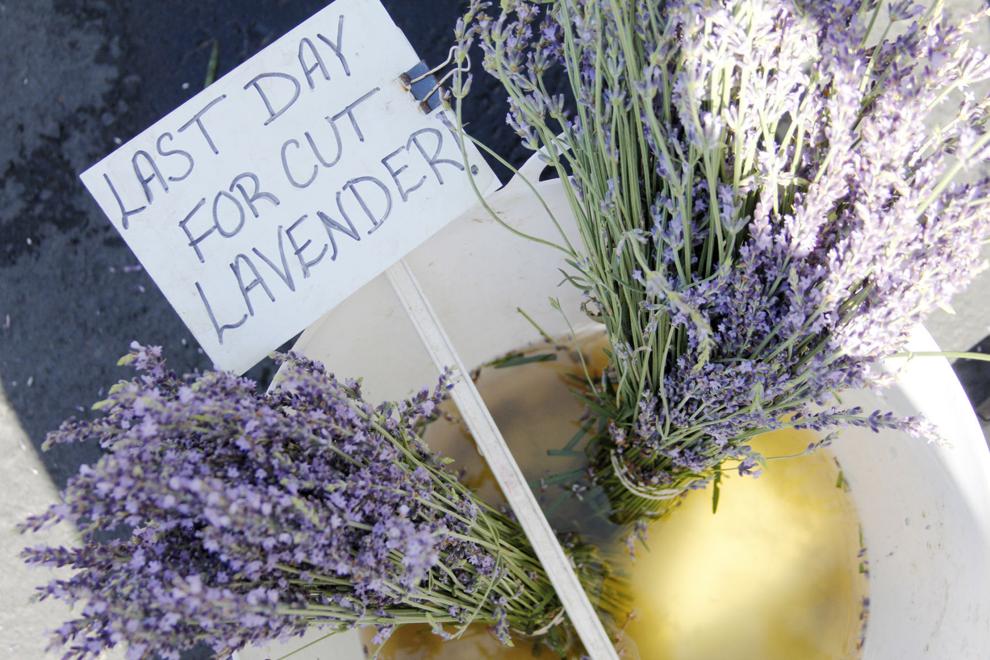 Napa Farmers Market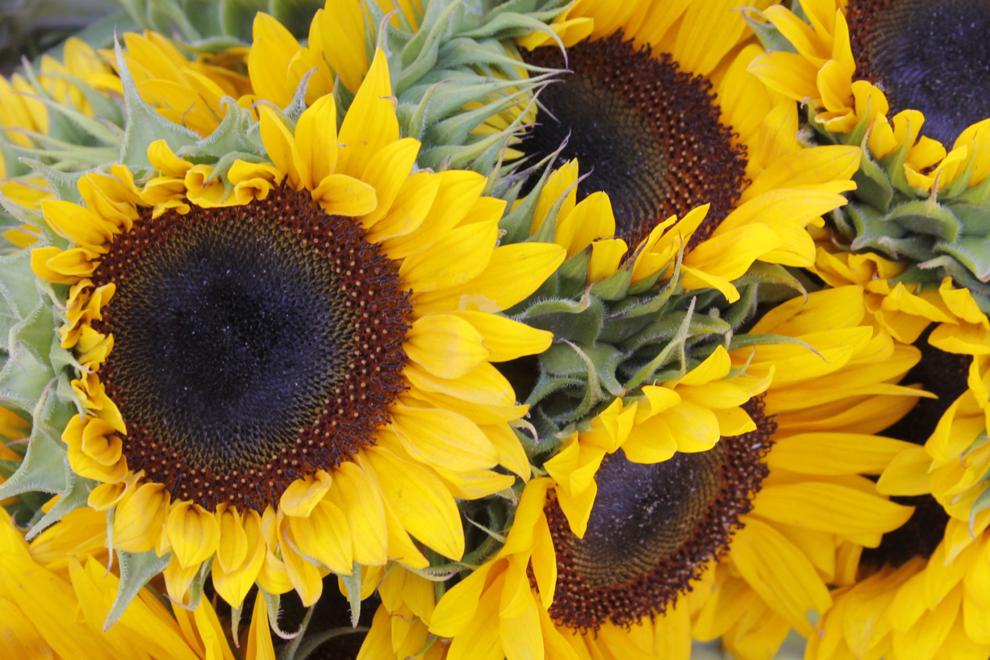 Napa Farmers Market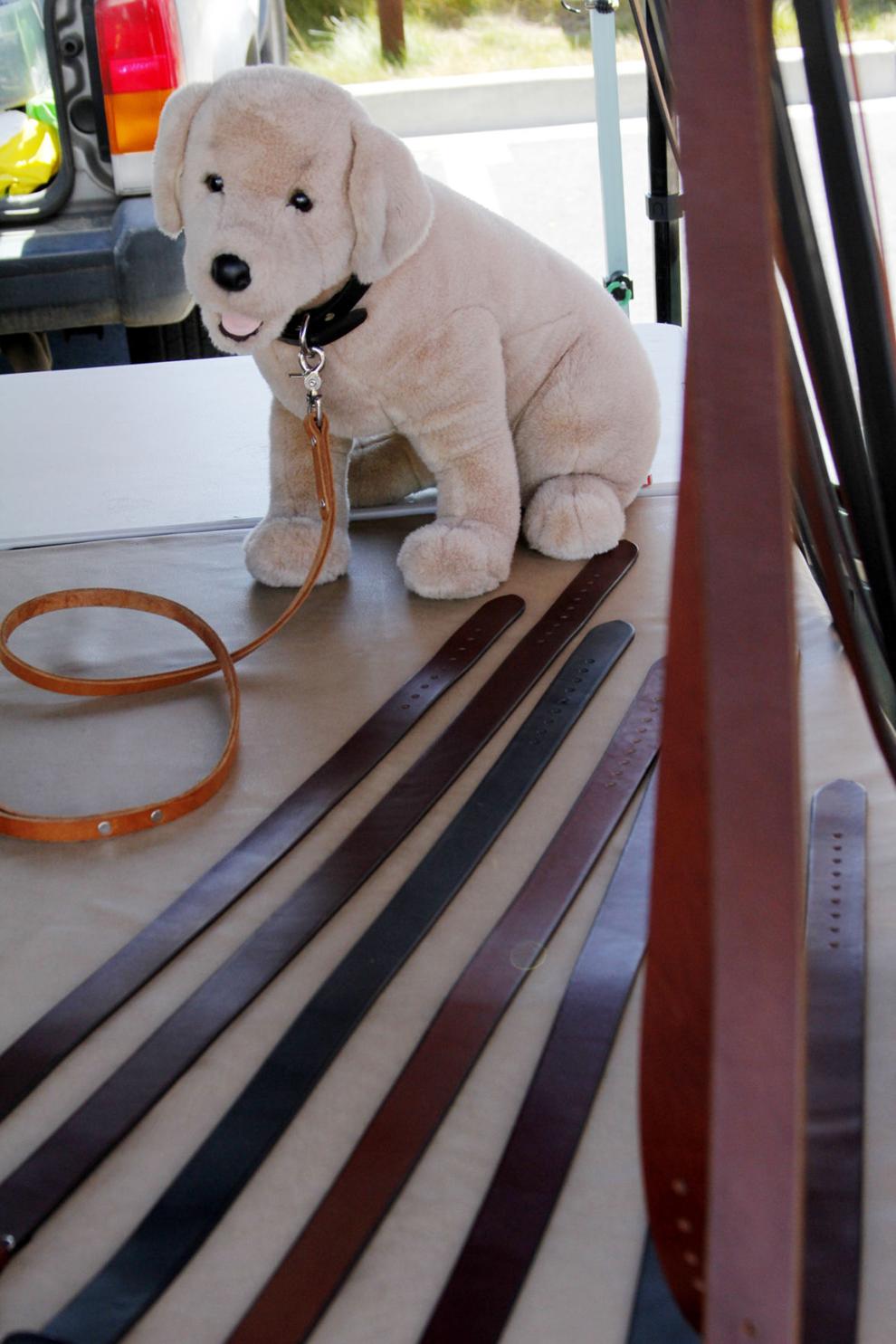 Napa Farmers Market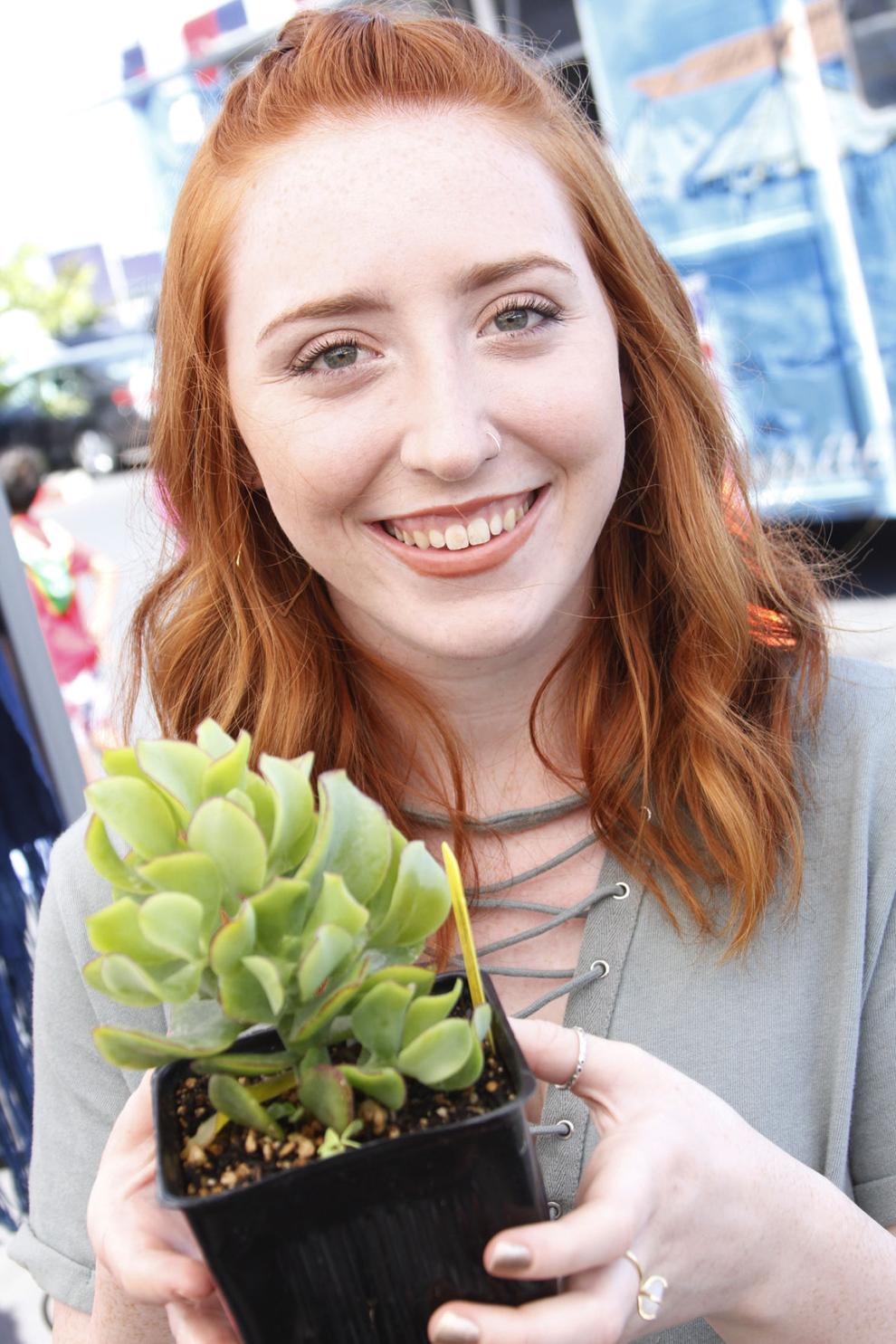 Napa Farmers Market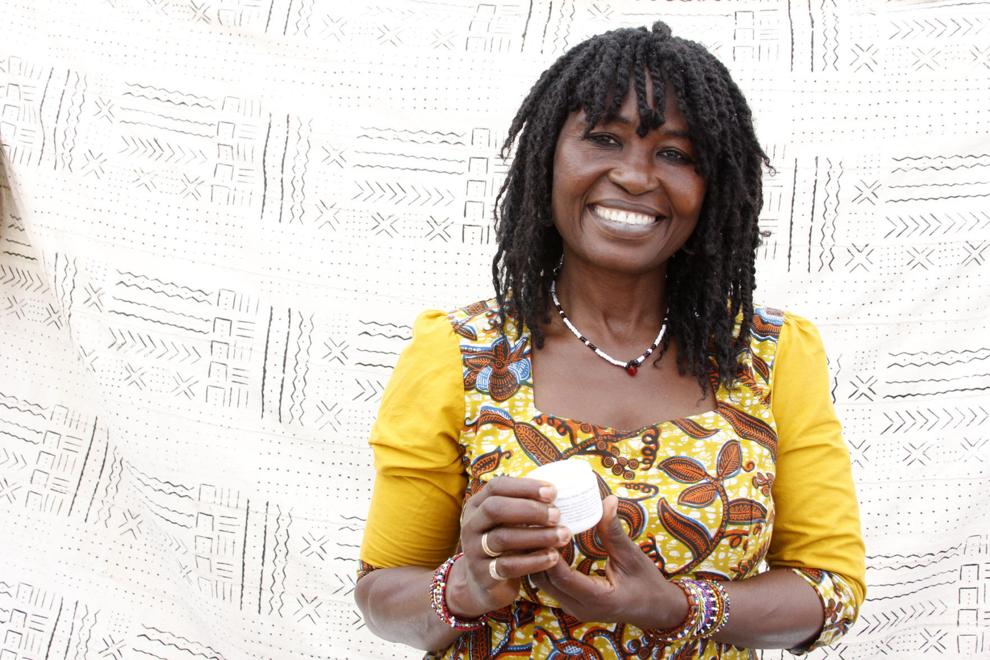 Napa Farmers Market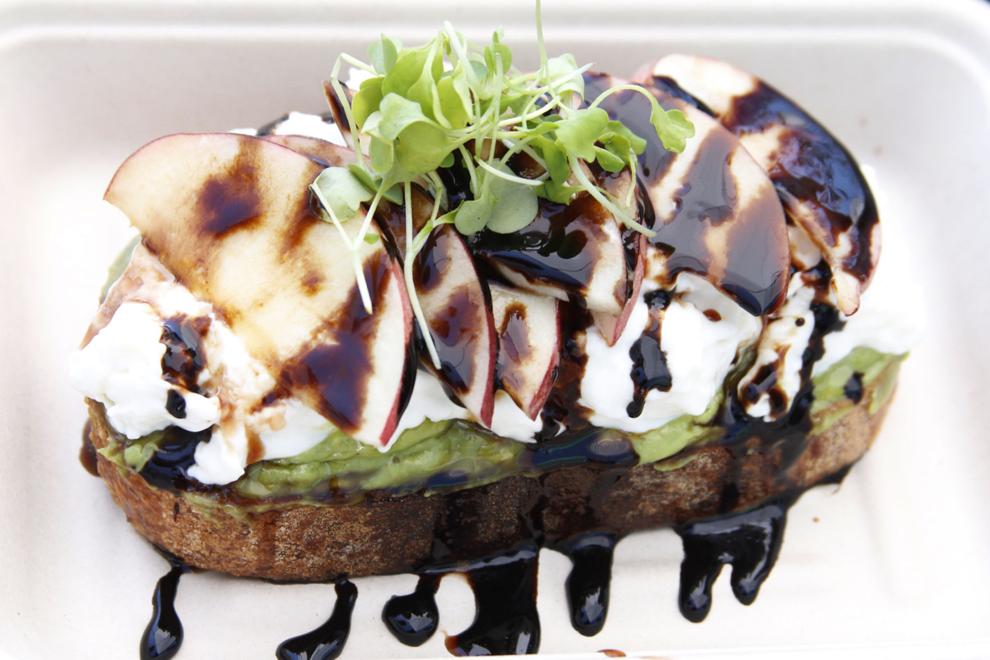 Napa Farmers Market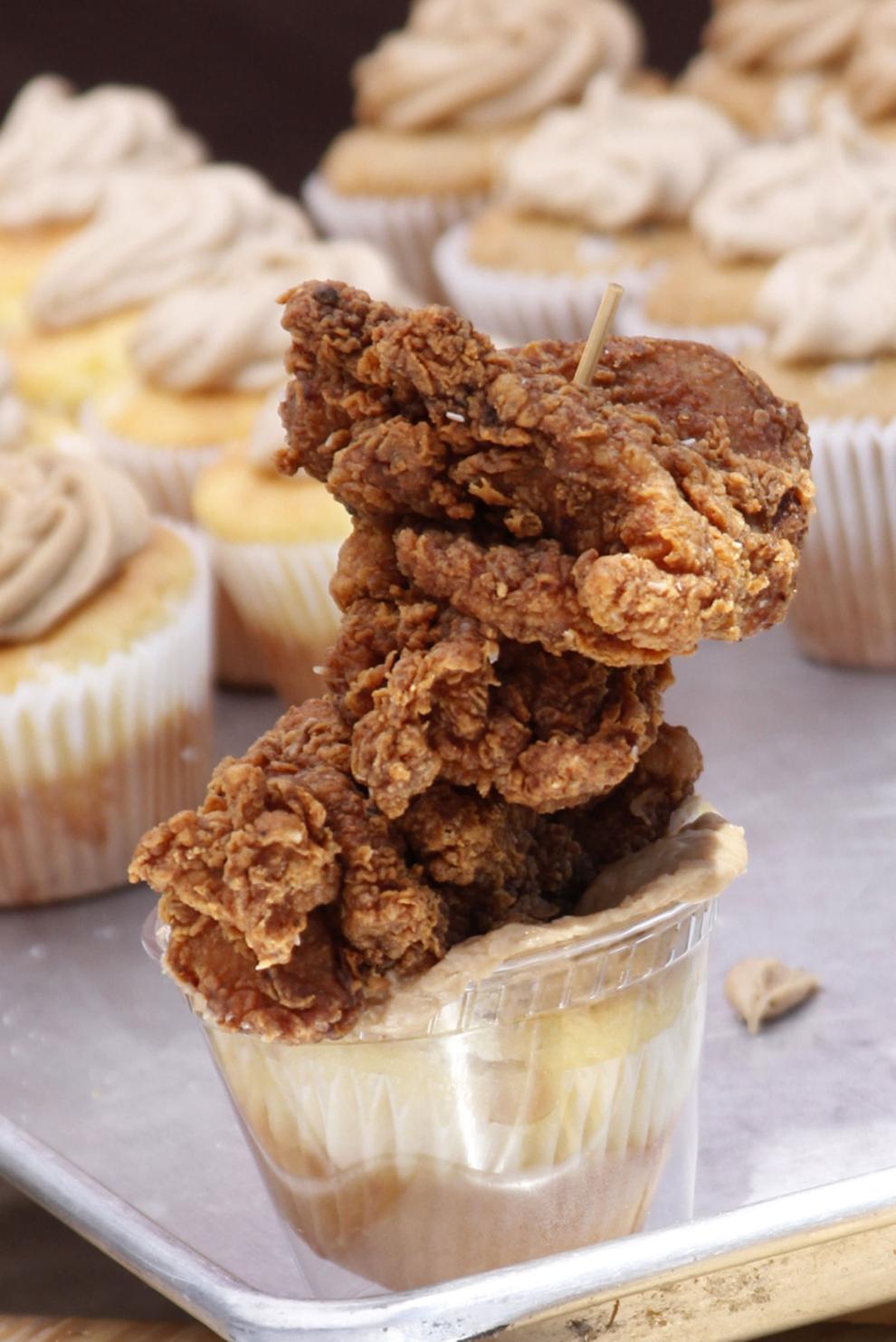 Napa Farmers Market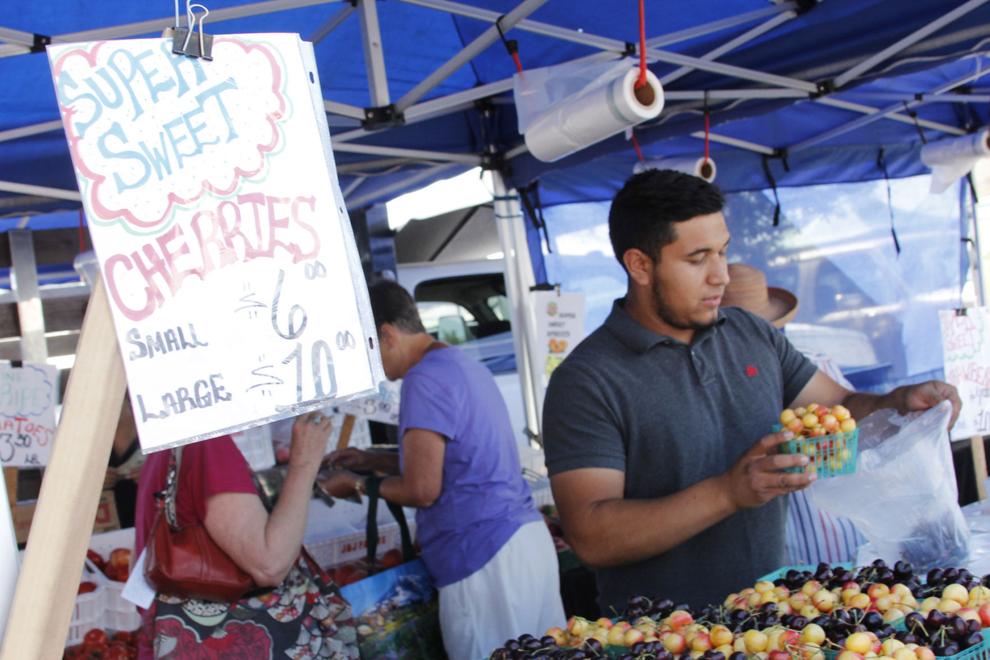 Napa Farmers Market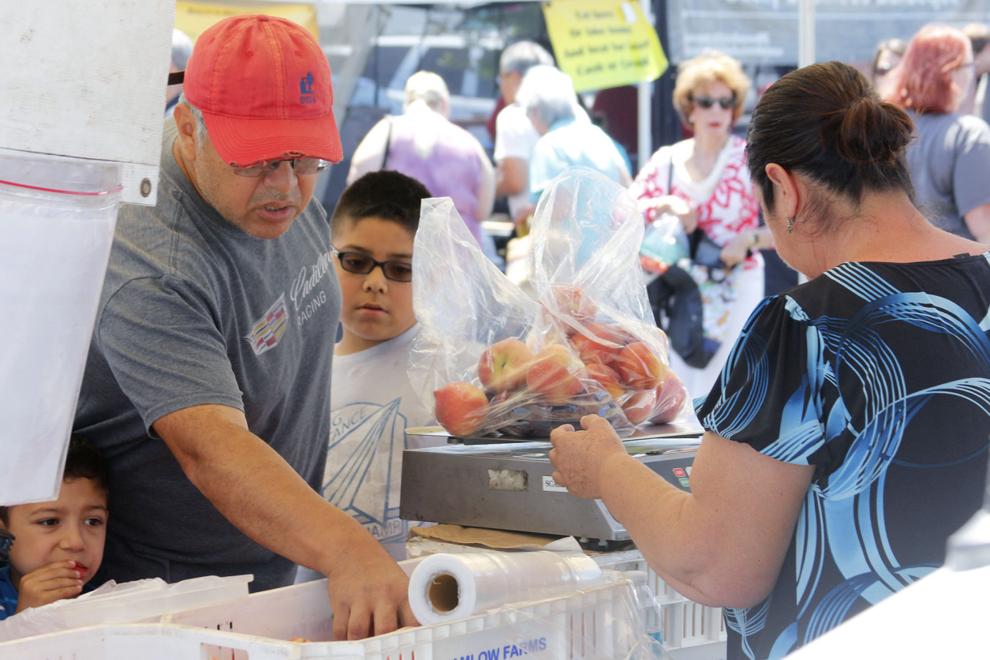 Catch up on Napa County's top news stories