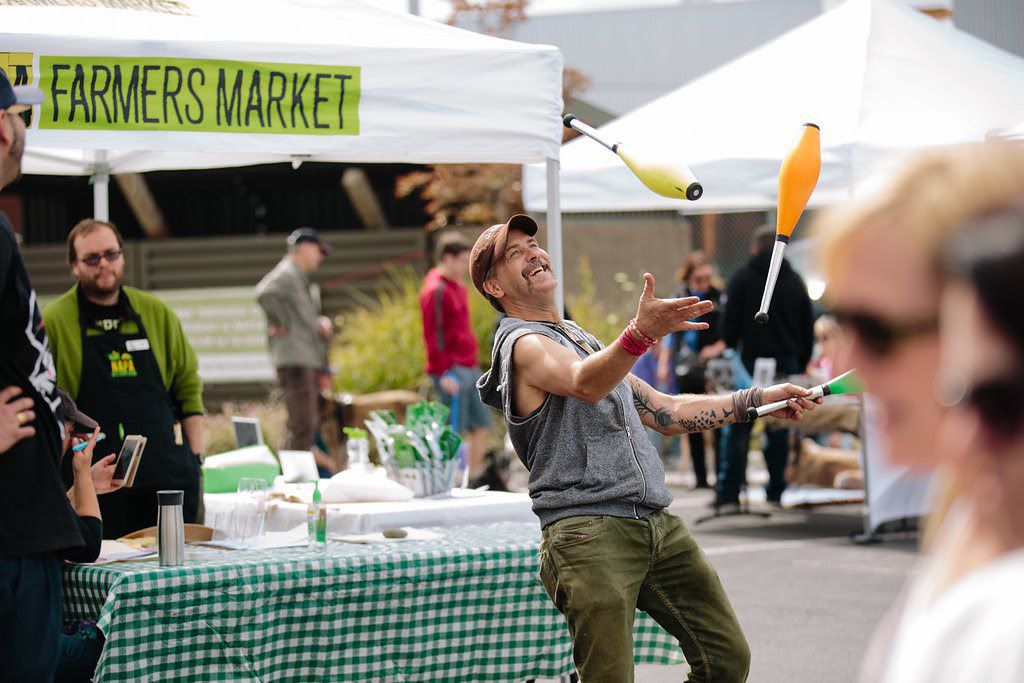 The Napa Farmers Market opens for the season on Saturday, April 7, 8:30 a.m. until 1 p.m., at the South Napa Century Center.
The market will be open at these times on Tuesdays and Saturdays,
This spring brings the return of live music with 99.3 FM, "The Vine," with performances by local musicians at the the KVYN Music Stage.
Performing on April 7 is the acoustic duo, Wheeler & Coutch, featuring Brian Coutch on lead vocals and guitar and John Wheeler on guitar and harmony vocals playing a collection of favorites and original material.
Coutch is also known as the lead vocalist and guitar player from the Mister Completely Band. Wheeler has toured with Dick Dale and the DelTones and is the front man for Napa's own Guitarzilla.
The market has several additions. New certified producers will include the Esquivel Organic Farm (beets, brussel sprouts, cabbage and other vegetables); Jewel Date Company (multiple varieties of organic dates); Golden Rows Gardens (heirloom flowers); and the Tug McGraw Foundation (greens, flowers and eggs).
New specialty-food vendors include Cocina Milonga (Argentinian empanadas, pastries); Mami's Crunch (gluten-free and nutritious vegan food products); Porchetta (Italian roast pork, seasonal lasagna); Rosa's Portuguese Bakery (pastries including Portuguese sweetbread, strudels and pies); Royal Artisan Breads (organic breads); The Fruit Tree (freshly made green juice); The Upper Crust Baking Company (sliced sandwich breads, challah, tortillas) and Valley Pretzel (artisan soft pretzels).
Opening-day shoppers can expect to find oranges, asparagus, radishes, kale, mixed greens, mushrooms, cut flowers, nursery stock, beets, potatoes, onions, nuts, eggs, honey, grass-fed beef and poultry.
The first in a new weekly youth education program kicks off on opening day at 10:30 a.m. "Krazy About Kale" will look at different ways to include this superfood in easy recipes. Each week at the same time, the market will offer a fun, interactive, nutrition-education activity promoting healthy choices.
Satisfy your cravings
With our weekly newsletter packed with the latest in everything food.