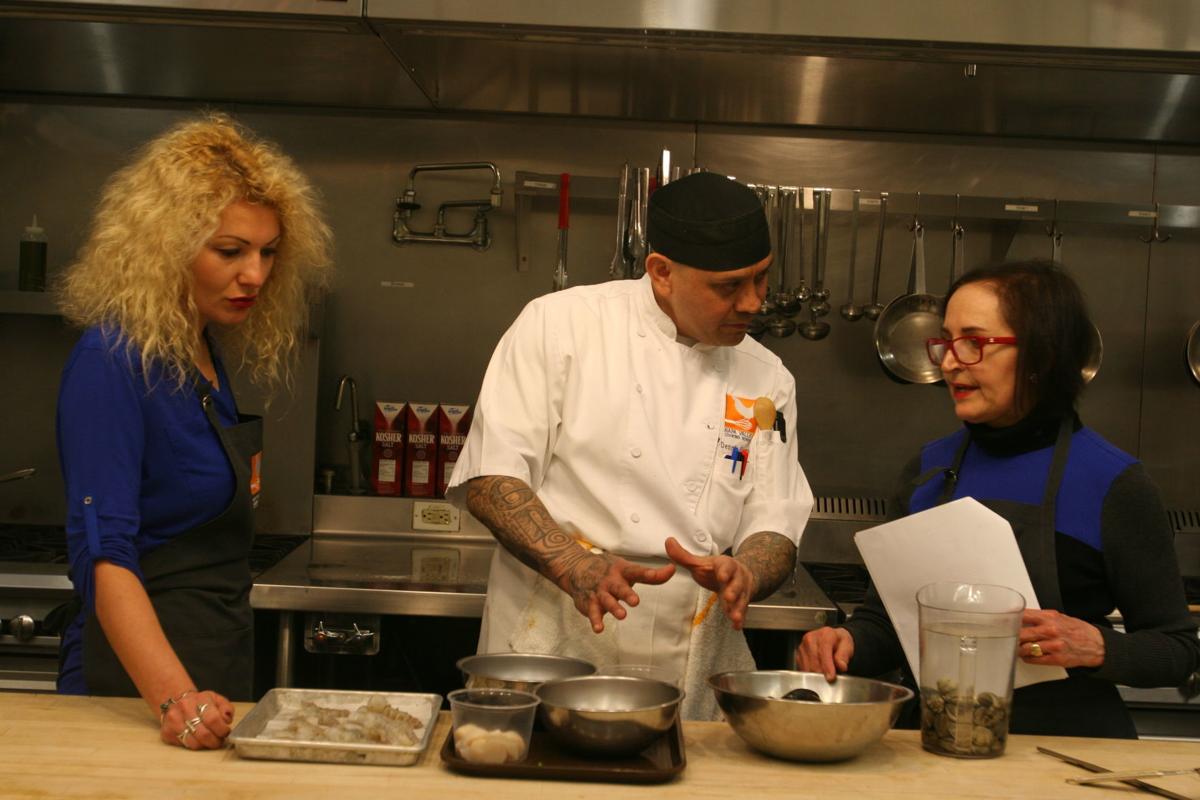 Napa Valley College has moved its popular Food & Wine Enthusiast classes for summer 2020 online.
Participants will be provided with recipes in advance to have all ingredients pre-measured prior to the start of class.
The online classes are offered at a lower price than the in-person classes and available to anyone with internet access. The classes are taught by professionals including Derek Corsino, Traci Dutton and Clayton Light. 
Corsino has been involved in the culinary arts for over 20 years as an educator, competitive baker and professional pastry chef. He currently leads the noted culinary arts program at Healdsburg High School.
Dutton is a beverage, food and hospitality expert; she works with the CIA while consulting, writing and running her own vintage cookery and libations store, Heirloom Variety, in Calistoga. 
Light is an award-winning producer/editor with an extensive background in the wine and food industry.
Cookies with Kids
Saturday, July 11, 11 a.m. to noon
A one-hour class on the perfect chocolate chip cookie. After making the dough, Corsino will demonstrate another fun cookie to enjoy at home while your chocolate chip cookies bake.
Desserts at Home
Saturday, July 11, 1 to 2:30 p.m.
Learn how to make simple eye-catching desserts including buttermilk panna cotta, Key Lime tart and chocolate truffles. Corsino will demonstrate a variety of finishing techniques and leave plenty of time for questions.
Make Your Family Recipes into High-Quality Videos at Home
Saturday, July 18, 1 to 2 p.m.
Your family recipes deserve to be passed down for future generations, and video is a great way to make it happen. Learn how to make high-quality cooking videos right at home, using what you already have as well as suggestions for low-cost and mid-range tools and services. You will learn everything from planning to the lighting, audio, shooting, and editing to saving your video and sharing.
Techniques for Making Delicious Cocktails
Three Essentials: Friday, July 24, 6 to 7:30 p.m.
While there are many ways to make cocktails and everyone has their own "twist," there are three techniques to be mastered that will prepare you to make thousands of different cocktails. Shaking, stirring and muddling the way the best mixologists do it will be covered step-by-step in this class. You will also learn other answers to questions such as 'What is good ice?,' 'Does fruit really need to be fresh?' 'How many bitters are too many bitters?' Age 21 or older.
Perfect Pizza at Home
Saturday, July 25, noon to 1 p.m.
Tired of sad homemade pizza with a soggy bottom and crust that's not quite right? Learn how to make the perfect pizza dough and bake your own pizza right at home along with Corsino. You will learn about baking on the grill, in your oven and how to make it work with what you already have at home.
How to Taste What We Eat & Drink for Adults, Teens & Tweens
Saturday, July 25, 3 to 4:30 p.m.
Participants will learn what a flavor is and how to identify aromas – even stinky ones. Then we'll figure out how to put things together so they taste good to you because – don't tell the chef – not everyone likes the exact same thing. How fun will it be to learn how to say, nicely, things like, "I believe this lemonade is a little too sour for my taste." Or "Do you think this broccoli could use more salt?" These are the types of lessons we learn about ourselves that will last a lifetime, and a more delicious one at that!
Satisfy your cravings
With our weekly newsletter packed with the latest in everything food.