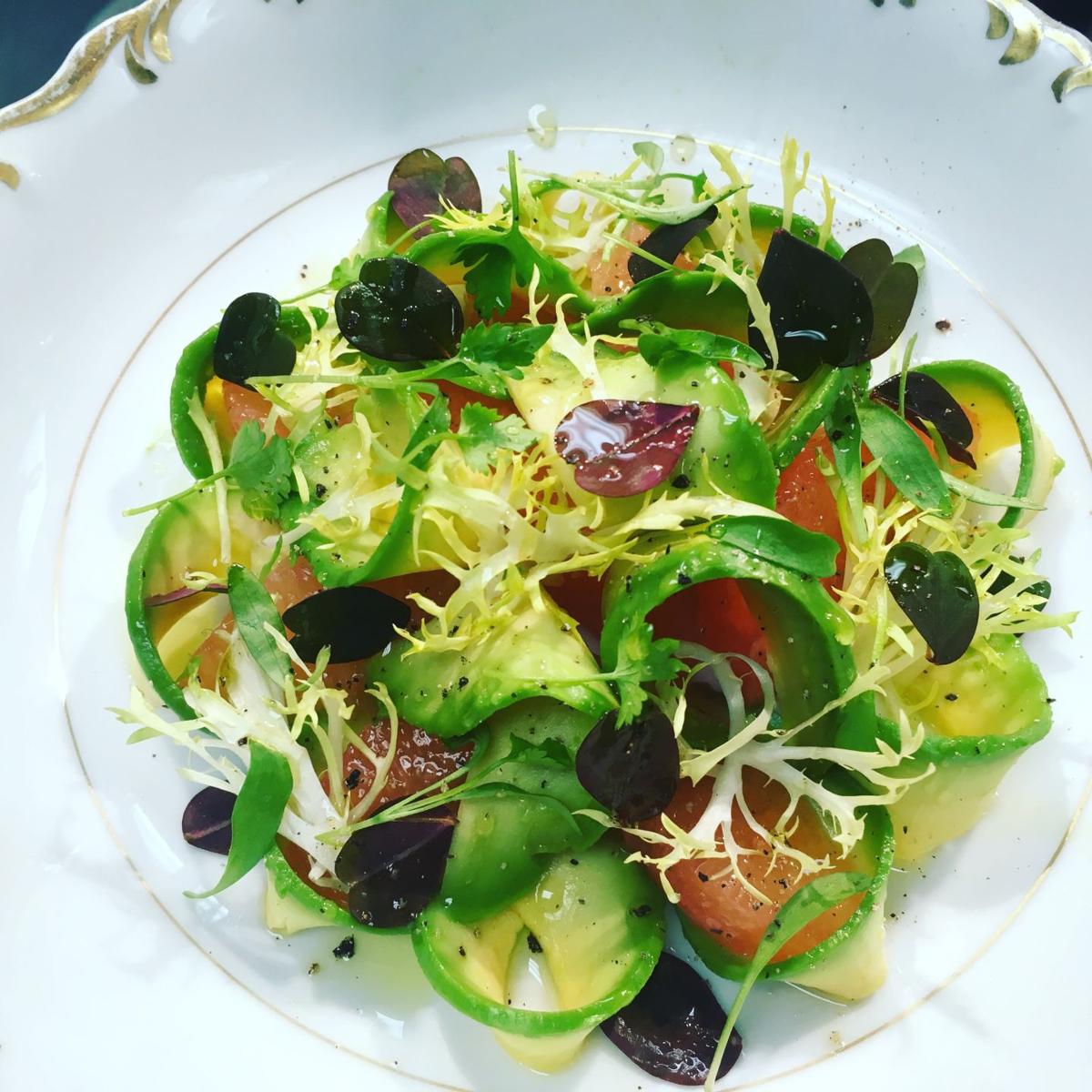 2 ripe Hass avocados (cut in half and remove skin and pit)
3 ruby grapefuit supremes (segments)
You have free articles remaining.
1 cup orange juice, reduced to 1/2 cup
2 Tbsp. microplaned ginger
2 Tbsp. sesame seeds, white and black
1 quart blended olive oil
Combine all ingredients in a bowl. Mix with a whisk and season to taste. Dice or slice avocados. Add the pieces of grapefruit. Drizzle dressing all over them. Scatter pieces of frisse, cilantro, sorrel leaves and finish with olive oil and a little bit of sea salt.
Satisfy your cravings
With our weekly newsletter packed with the latest in everything food.