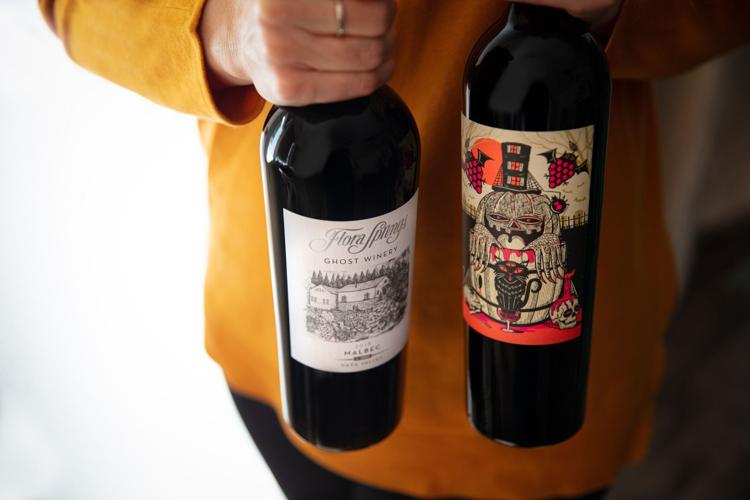 Flora Springs has partnered with Riva Cucina for a Glass Fire relief Halloween dinner, with curbside pick up on Oct. 31, between 11 a.m. and 5 p.m. at the St. Helena tasting room.
They will donate 35% of proceeds to victims of The Glass Fire through the Napa Valley Community Disaster Relief Fund.
The menu is an Italian fall feast catered by Chef Massimiliano Boldrini. Boldrini is a native of Italy's Emilia-Romagna region, Yountville resident, Napa Valley caterer, and owner of Riva Cucina in Berkeley.
Boldrini's hometown, Ferrara, is known for its Cappellacci Ferraresi, a recipe dating back to 1584 that was created for the Este family, who ruled the city for centuries. These hat-shaped pasta pouches are filled with butternut squash, or Zucca Violina, a variety that owes its name to the elongated shape similar to the musical instrument. Massi has reinvented this recipe in a lasagna format for an easy at-home Halloween preparation.
Lasagne alla Zucca e Salsiccia is house-made fresh pasta sheets with roasted butternut squash, traditional mild Italian sausage, soffritto and herbs, sage-infused bechamel, Parmigiano. A vegetarian option is also available.
It comes with Budino di Pane, bread pudding baked with apple, raisin, cinnamon and milk, caramel sauce
The suggested wine pairings for the evening are the 2019 Soliloquy and 2018 Ghost Winery Malbec.
The dinner for 2 plus two bottles of wine is $200. Additional dinner, which serves two-to-three more people, (wine not included) is $90.
Only 100 dinners are available on a first-come basis. The easy at-home serving instructions are simple and will be included.
Pre-purchase is required; the order deadline is Oct. 28. For more information or to order, contact info@florasprings.com or (800) 913-1118. Dinners can also be purchased online.
A BBQ at Charter Oak
Christopher and Martina Kostow, Kerrin Laz, Dan Petroski, and Josh Phelps are hosting a barbecue at The Charter Oak in St. Helena on Oct. 21 to express their gratitude to first-responders and everyone who bravely fought the recent Glass Fire.
Tickets are $100 per adult and $30 per child, but first responders, wildfire fighters, and members of Cal Fire are welcome to attend free of charge by contacting dhoelle@thecharteroak.com to reserve a seat. All other tickets can be purchased here through Resy.
Each ticket includes a safe, socially-distanced family-style BBQ dinner, and a selection of wines from vintner Kerrin Laz, and winemakers Dan Petroski of Larkmead, and Josh Phelps of Grounded Wine Co.
Proceeds will benefit The Invictus Fund NV. Donations can also be made to the Napa Valley Community Disaster Relief Fund.
A fix of fair foods
Didn't get your annual fix of deep-fried Twinkies and cotton candy?
The California State Fair will hold a to-go food festival on two weekends, Oct. 23 to 25 and Oct. 30 to Nov. 1. Hours are 1 to 8 p.m.
No pre-orders are needed. Vendors will accept credit cards and cash.
Enter on Exposition Boulevard into Lot A and exit through Lot B at the Main Gate back to Exposition Blvd. Attendees must remain in their vehicles at all times. Face coverings are required for whoever is ordering or receiving food.
Stands will be selling corn dogs, lemonade, caramel apples, curly fries with chili, churros, nachos, hot dogs, turkey legs, funnel cakes and more. The complete menu is on the website, calexpostatefair.com/
A novelty stall with light-up toys for sale will also be open.
Satisfy your cravings
With our weekly newsletter packed with the latest in everything food.