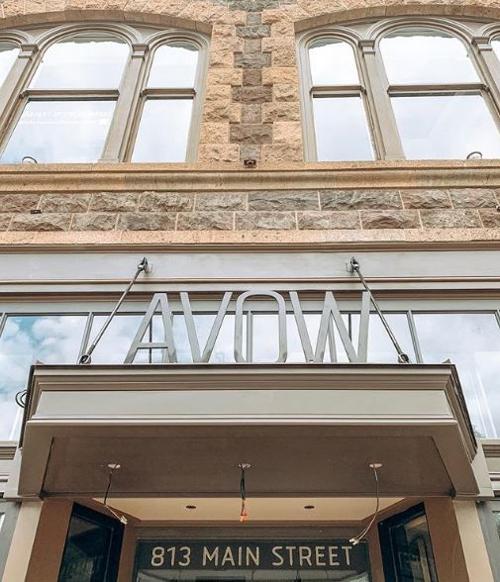 Avow restaurant opened quietly at 813 Main St., Napa in late July.
The historic Fagiani/Thomas building has a new facade after owner Joe Wagner got permission to remove the old tile frontage, an artifact of the 1940s. He has taken the building back to what it looked like in the early 1900s.
Wagner, a member of a longtime Napa wine family and the owner of Copper Cane Wines and Provisions, bought the Main Street building from previous owner Steve Hasty for $3.7 million in February 2016.
The new restaurant has a bar on the first floor, dining and kitchen on the second and a lounge on the top floor has a new bar and outside seating overlooking Veterans Memorial Park. You can order food including main courses on all three floors.
This is the third restaurant in the space, which had been Fagiani's bar from the 1940s until the mid-1970s. It closed after the murder of co-owner Anita Andrews on the site. In August 2012, it reopened at The Thomas restaurant, operated by AvroKO, a hospitality group based in New York. Avroko closed The Thomas and replaced it with Ninebark, which was also short-lived, closing in July 2016.
Avow's executive chef is Michael Williams. The menu is California cuisine, with extensive appetizers, salad and side dishes, and main dishes that include braised rabbit, hamburgers, a  cheese, charcuterie or vegetable and hummus plates. 
Wines by the glass are $11, house cocktails $12 and craft beers  are $8 or $10.
Satisfy your cravings
With our weekly newsletter packed with the latest in everything food.