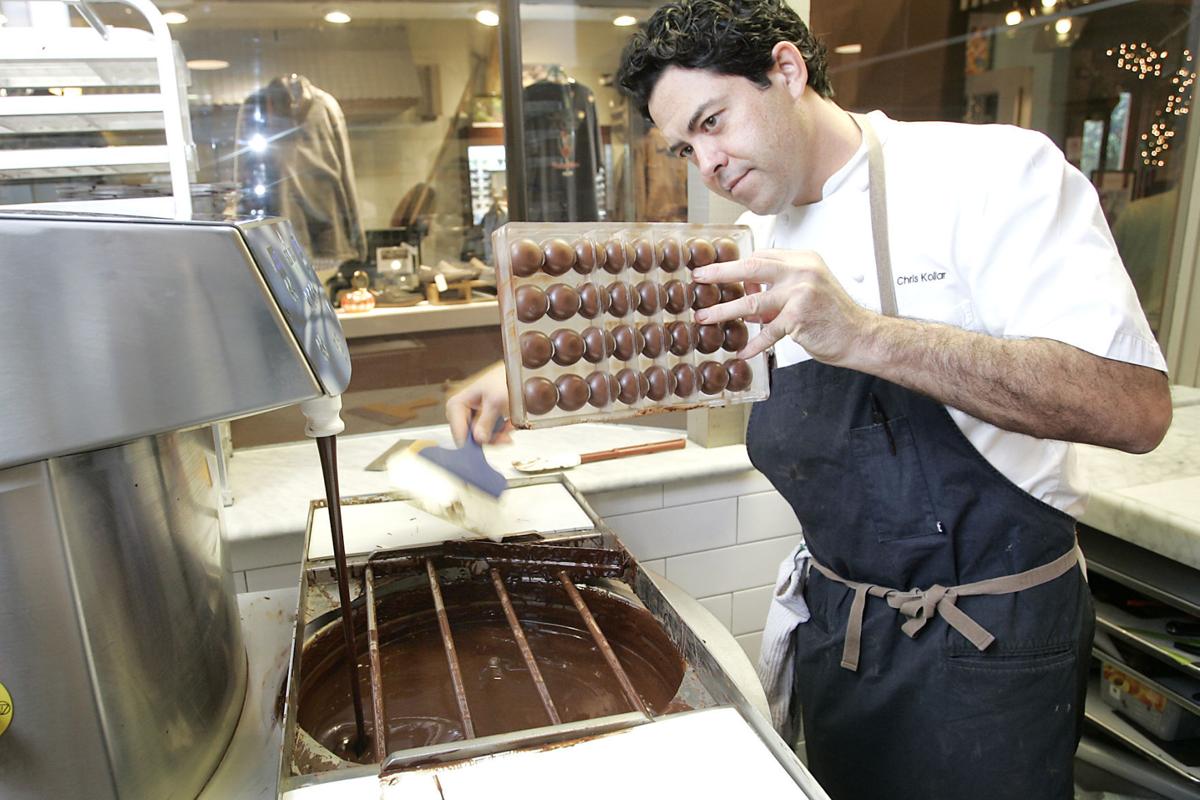 Yountville chocolatier Chris Kollar was named Chopped Champion on Food Network's Chopped, which aired on Jan. 7.
Kollar is the owner of Kollar Chocolates in Yountville. He trained as a chef but became self-taught chocolatier, bringing European inspiration from his travels especially in France, Switzerland and Italy, to his edible works of art.
A native of Atlanta, George, Kollar worked in kitchens across the U.S. and in the Cayman Islands, for 19 years before moving to Napa Valley in 2001. He worked at Domaine Chandon, Tra Vigne, Pinot Blanc, and Go Fish and Peter Michael Winery in Calistoga before opening Kollar Chocolates.
In 2015, Chris Kollar was selected as one of the Top 10 Chocolatiers of North America by Dessert Professional Magazine.
Kollar Chocolates is in the V Marketplace in Yountville.
Satisfy your cravings
With our weekly newsletter packed with the latest in everything food.