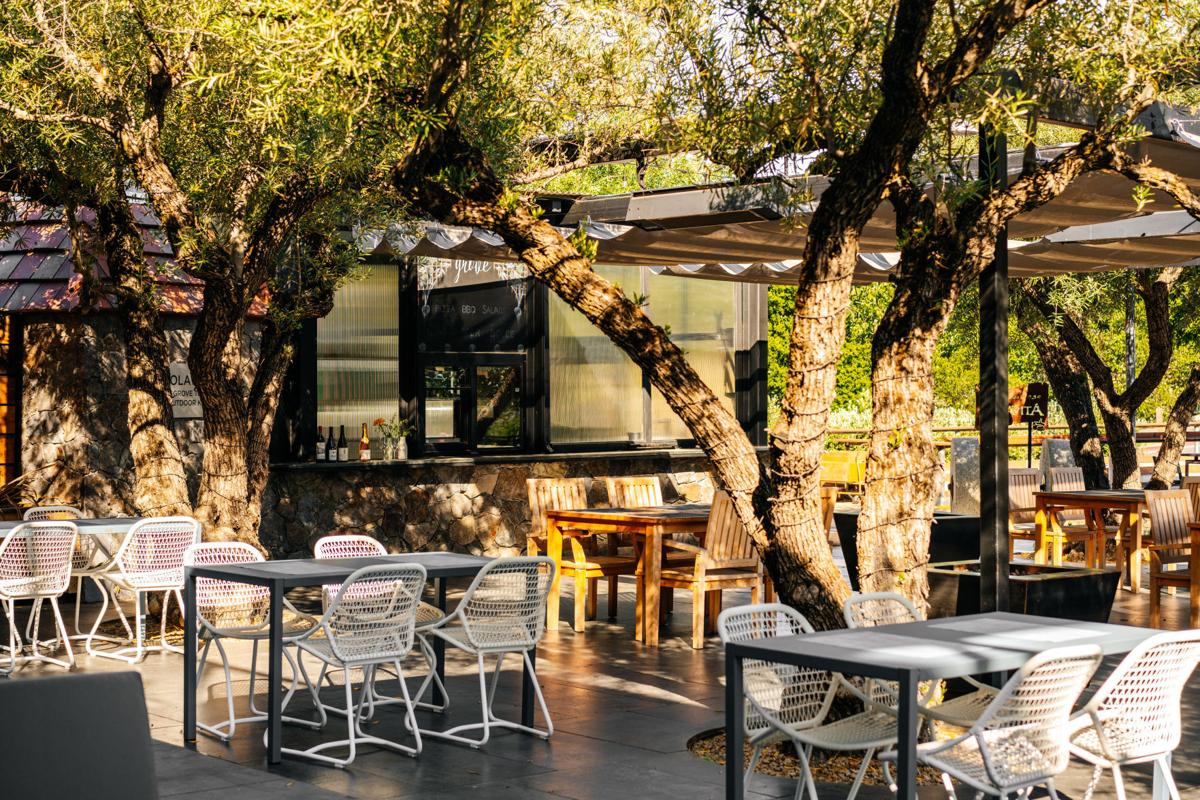 The CIA at Copia is continuing to serve nightly suppers outside in the Grove in Napa. A prix-fixe menu is available from 5 to 9 p.m. beneath the grove of olive trees, surrounded by the gardens that provide inspiration — and produce — for the dinners.
Safety and social distancing protocols are rigorously observed, with the tables widely spaced and masks required, except when eating. For reservations, visit ciaatcopia.com.
— Monday through Wednesday, July 20–22
Prix-Fixe: $48 per person
First course: BLT Soup with Cheese Croustades
Main: Roasted Herb Crusted Rack of Lamb with Fennel Gratin
Dessert: Peach Cobbler with Lavender Honey and Chantilly Cream
Steamed Mussels with Calabrian Chili, Saffron Aioli, and Grilled Sourdough Bread (supplement – $20)
Cheese Course with Artisan Bread (supplement – $16)
— Thursday through Sunday, July 23–26
Prix-Fixe: $46 per person
First Course: New England Clam Chowder
Main: Bar Harbor-Style "Lobster Roll" with Cole Slaw, Fresh Corn, and Tomatoes
Dessert: Strawberry Shortcake with Chantilly Cream
Cheese Course with Artisan Bread (supplement – $16)
Stuffed Quahogs (Clams) with Lemon (supplement – $18 for 2)
Satisfy your cravings
With our weekly newsletter packed with the latest in everything food.