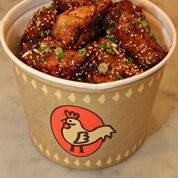 Kitchen Door at the Oxbow Public Market has reopened, offering a pop-up take-away menu of their classic comfort dishes, meal kits to take home and prepare, and select items from their Kitchen Door Pantry.
Available to order online, Kitchen Door's to go offerings are available for no-contact pick-up from their outdoor patio facing Oxbow Commons.
The pop-up to-go menu changes weekly and features Kitchen Door favorites including their wood-fired Asian-influenced chicken wings, pizzas, Chicken 'Pho' Ga,roasted half chicken, cream of mushroom soup, sandwiches, burgers and Korean-style ribs.
Meal kits include caesar salad, mushroom soup, pho and pizza.
For the week of May 18, the hours are Wednesday and Thursday, noon to 7 p.m., Friday and Saturday, noon to 7:30 p.m. and Sunday, 10 a.m. to 2 p.m. with brunch from 2 to 6 p.m.
Meal kits need to be ordered before 3 p.m. on the day of pick-up and can be ordered up to three days in advance prior.
Beverages including wine, beer and cider can also be ordered.
The pop-up menu and online ordering is available at www.kitchendoornapa.com. The restaurant is currently closed to walk-in customers.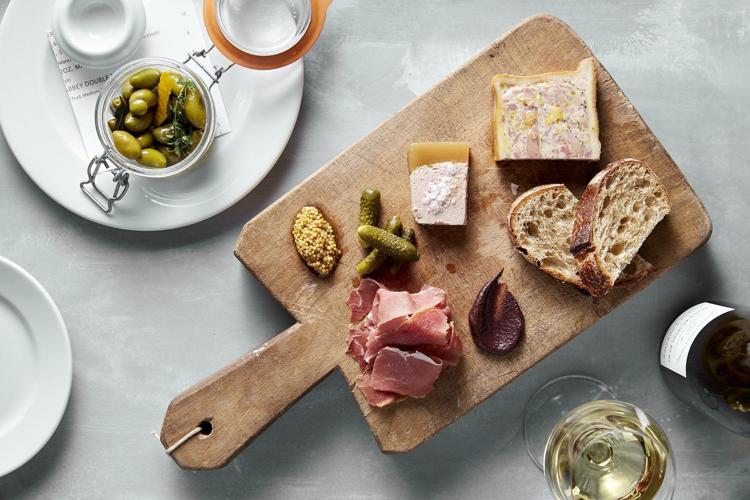 It's the closest we can get to France, these days: Angèle restaurant continues to come up with creative ways that customers can enjoy the country cuisine of France at home.
Their new Sunday Supper is a complete take-home dinner that is $68 for two.
A sample menu includes salmon rillettes; asparagus salad with fava beans, frisee and pickled red onions and Sauce Gribiche; Pork Roulade wrapped in Bayonne ham and stuffed with sour cherries, pickled ramps, walnut and whole grain mustard; classic potato gratin; a Silverado Strawberry Tart and an Angèle baguette.
Angele also offers a variety of a la carte dishes and items from their Petite Pantry, which includes house-made marmalades, easy to prepare meals and flowers.
Flash Sale at Newton
Newton Vineyard will hold a online, one-day flash sale on Tuesday, May 20, and donate 100% of sales to the Restaurant Workers' Community Foundation COVID-19 Emergency Fund.
The wines include rare library offerings, only available that day. In addition to Newton's current releases, the sale includes limited quantities of Newton Puzzle 2013, Newton Puzzle 2012, Newton Unfiltered Cabernet Sauvignon 2008, Newton Unfiltered Cabernet Sauvignon 1996, Magnum (very limited quantity), Newton Unfiltered Merlot 1998, Magnum, Newton Unfiltered Merlot 2008, and Newton Unfiltered Merlot 2001.
The sale begins at 12:01 a.m. and ends at 11:59 p.m., Pacific time, on May 20.
To access the sale, visit:
Newton Circle club members will need to log in to their accounts to receive their membership discounts.
Promotion code SHIPMAY extends complimentary ground or temperature Control shipping on any orders of $150 or more in value.
Satisfy your cravings
With our weekly newsletter packed with the latest in everything food.