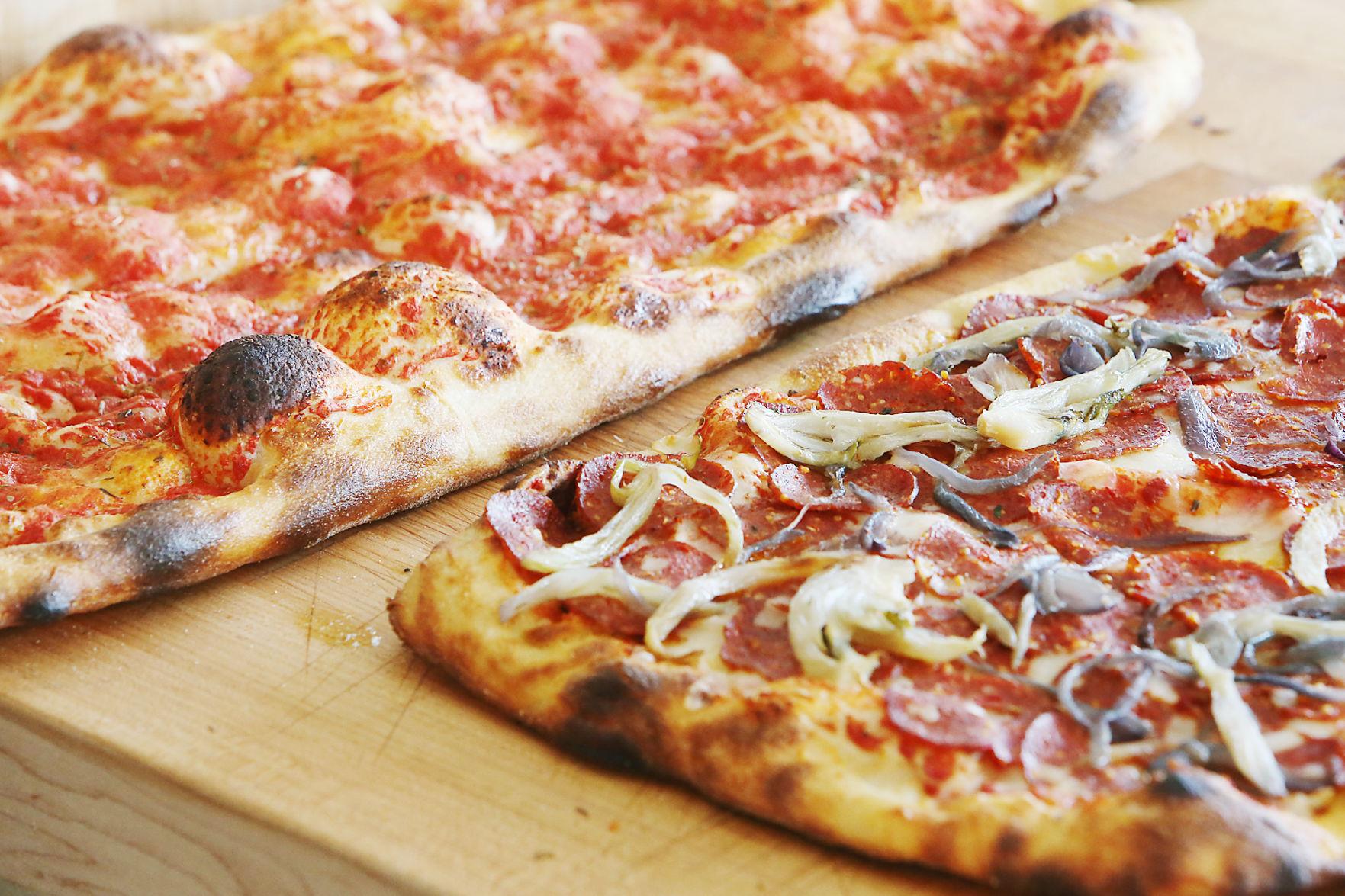 Visit Napa Valley's annual Restaurant Week program has been adapted to highlight takeout and delivery options throughout the valley. It will run from Jan. 11 to Feb. 14, with each week spotlighting one town.
As much of California shelters in place and the restaurant industry continues to struggle in the wake of coronavirus restrictions, the program invites the local community to help keep Napa Valley restaurants open — and neighbors working — by ordering takeout or delivery.
It begins this week featuring take-out specials in American Canyon.
The following schedule is:
Jan. 18–24, Napa
Jan. 25–31, Yountville
Feb 1–7, St. Helena
Feb. 8-13, Calistoga
The final day of Napa Valley Restaurant Week(s) To Go, Valentine's Day, will spotlight romantic dining options throughout the valley.
Cioppino Special at Foodshed
Back by popular demand, Foodshed is offering a cioppino dinner special on Jan. 23. Their memorable cioppino is made with Dungeness crab, clams, mussels, rock shrimp, scallops, white gulf shrimp and cod, and comes with garlic bread. The dinner is available in even numbers for groups of two or more, for $35 per person. Reserve in advance, as the dinners are limited and they always end up with a waiting list for these dinners. Pickup is on Saturday, Jan. 23. Call 707-255-3340.
Foodshed is open for take-out every day except Monday. Its menu includes Italian specialties, like their pizzas and toscas (house-made bread with fillings that include chicken cacciatore and meatballs), as well as salads, desserts, house-made pasta, sauces and soups.
Foodshed is at 3385 Old California Way, Napa.
Compline to go
During January, Compline Wine Bar, Restaurant and Merchant is offering two weekly take-out dinners: Wednesday Burger Night and the Saturday Supper Club. Place orders at //www.toasttab.com/compline-1300-first-st-312/v3.
Pre-order for Burger Night pick-up between 5 and 8 p.m. Choices include:
The classic Compline Burger, 1/2 pound of meat with aioli balsamic caramelized onions and aged Cheddar on a Model Bakery bun, $16;
Burger "Banh Mi, Chef Jammir's riff on a classic Vietnamese Banh Mi, a pork and lemongrass burger with Daikon, jalapeños, carrots, and sambal oelek aioli on Paulie's Potato-Brioche Bun, $20;
Vegetarian Mushroom Burger—House-made Vegetarian "burger" made with roasted mushrooms and rolled oats, served with arugula, balsamic-glazed onions, white cheddar and aioli on Paulie's Potato Brioche Roll.; $16;
Fried Chicken Sandwich—A fan favorite with carrot slaw and aioli on Paulie's Potato Brioche Roll, $16;
Duck Fat Fries with house-made aioli, $9;
Duck Fat Onion Rings with a smoked paprika and panko crust, served with house-made buttermilk ranch dressing, $10
The Sunday Supper menu changes weekly. For Jan. 17, they are serving a traditional German menu with Laugenbrezel (soft pretzel), Linsensuppe (lentil soup), Jägerschnitzel (Hunter's Pork Schnitzel), Spätzle; Sweet and Sour Cabbage and Milchreis (German rice pudding). The cost is $100 for two.
Coming up are Korean and New Orleans-themed menus.
The Wine Shop is open online and in person.
Compline is at 1300 First St., #312.
Out the Blue Door returns to Angèle
Angèle restaurant in Napa is now offering their Out The Blue Door meal kits three days a week. These meal kits are packed, prepped and ready for you to finish at home. Below are 3-course menus with optional supplements for next Monday, Wednesday and Friday. Place orders at exploretock.com/angelerestaurant.
This week on Wednesday, Jan. 13, the menu includes:
Roasted Chestnut Soup with spiced crème fraïche, levain croutons
Poulet Braisé (braised chicken with stewed chickpeas "matignon," wilted spinach, Merguez sausage, and crushed Marcona almonds;
White Chocolate Mousse with cranberry jam and toasted pistachios
The cost is $49 per person.
For Friday, Jan. 15, the menu ($49 per person) is:
Roasted Cauliflower Soup with crushed marcona almonds, dried cranberries
Choucroute Garnie, with braised bacon, Parisian ham, Toulouse sausage, new potatoes, Savoy cabbage and whole grain mustard sauce
Butterscotch Bread Pudding with vanilla bean ice cream
Supplements for both menus include Regiis Ova Royal Caviar with traditional accoutrements $40; Black Truffle Macaroni and Cheese $22; and Penny Royal Farms "Velvet Sisters" Bonne Maman Honey, $18.
Angèle is at 540 Main St., Napa.
Kitchen Door open during Oxbow closure
The Oxbow Public Market is closed Jan. 11 to 14 for its annual maintenance. Todd Humphries' Kitchen Door will remain open, however, for takeout. The comfort food menu to-go includes the Neiman Ranch burger, tomato and cream of mushroom soups, a bucket of fried chicken, wood-fired chicken wings, Duck Ban Mie sandwich and Caesar salad. Place orders at https://www.toasttab.com/kitchen-door-610-1st-st/v3.
La Toque to go
"Stay positive, test negative" is Chef Ken Frank's message to his fans for the beginning of 2021. "We need to remain vigilant until the positivity rate comes back down, and we get vaccinations administered in sufficient numbers so that we can all feel safe again."
He adds, "Encouraged by our success with both Christmas Eve and New Year's Eve to-go kits, we're going to go all-in for our '39th Annual All Black Truffle Tasting Menu', offering an over-the-top, truffles-till-you-drop meal kit to-go beginning on Wednesday, Jan. 13. It will be available Wednesday through Sunday nights for two weeks. As always, this menu will feature fresh truffles in every course, from the amuse-bouche through the mignardises, even truffle-infused butter to spread on your bread."
They provide detailed instructions, pictures, and a series of short videos to help you finish and plate up a restaurant-quality meal.
They are also offering family meals to go as well as items from the Bank Cafe menu.
Frank concludes, "While I'd love to promise that we'll be reopened by Valentine's Day, what I can promise is that we'll be ready with a fantastic and romantic to-go option if that's what we need to do."
WATCH NOW: MEDITERRANEAN DIET NAMED BEST DIET FOR 2021
CHECK OUT NAPA COUNTY'S UNSUNG HEROES
Catch up on Napa County's top news stories
Napa County's Unsung Heroes: Profiling ordinary people doing extraordinary things during the coronavirus pandemic
"Unsung Heroes" is an occasional series profiling ordinary people doing extraordinary things during the coronavirus pandemic.
The series is sponsored by the Napa Valley Vintners.
Do you know someone who is doing something brave or kind or helpful? Do you know someone who is doing the kinds of jobs that keep food on the shelves, packages on the porch, or supplies in the right hands? Submit your nomination here: https://napavalleyregister.com/forms/unsungheroes/