This adventure began in the era formerly known as 2019. My high bid at a Napa Valley Education Foundation fundraiser netted me a dinner package at Charlie Palmer's Dry Creek Kitchen in Healdsburg.
The menu for a five-course tasting for two was printed on the gift certificate, good through the fall of 2020. I invited a friend and with great anticipation, we booked a Healdsburg hotel room and the restaurant for a weeknight—March 16, 2020. I don't have to explain what happened next.
Support local news coverage and the people who report it by subscribing to the Napa Valley Register. Special offer: $1 for your first 3 months!
Early this year, as Covid restrictions began to loosen, I contacted Dry Creek Kitchen and learned they would honor my expired gift certificate. Despite having to change the new reservation when they decided to stop serving on Mondays, and learning that the printed menu was no longer available, the staff promised me a memorable dining event for my rescheduled visit on June 27, 2021.
We checked in at our hotel, strolled around the much-talked-about square, and had time to relax before our eagerly anticipated dining experience. We chose an outside table, on the vine-covered patio. The weather, warm with a slight breeze, was perfect.
As beverages were not included, my friend and I had the monumental decision of whether to order a bottle of wine or to follow the suggestions of Dan Prentice, the manager, for a wine pairing. We studied the printed menu they had created of our five courses and, after listening to Dan's enumeration of suggested wines, from Rosé to Pinot Noir, to a dessert wine, it was clear we'd miss out if we had only one vintage to sip.
The chef put together a beautiful and inspired complimentary tasting menu at a time when I imagine just filling the seats with paying customers is the priority.
The first course, a CP Pork Coppa, sounded like cold cuts with cucumber, but the artistic plate of layered shaved pork, thinly sliced lemon cucumber, and dark bits of dried olive and basil was tasty to the eye and the palate. Served with a 2020 George Ferae Naturae, Rosé of Pinot Noir, it was a perfect blend of salty and sweet.
I had never had tuna tartare, but it was course #2 and I figured there's a first time for everything. This turned out to be the course I will try to replicate at home. I could not have guessed the components without the printed menu, but the flavors blended into a taste of heaven.
The dish was composed of diced bits of ahi mixed with similarly colored diced smoked tomato, smaller pieces of crunchy Asian pear with dabs of a Meyer lemon cream, and sprigs of watercress. A 2018 Morlet Sauvignon Blanc, Les Petits accompanied the dish. This unfiltered wine tasted rough to me, but Dan promised to make up for my disappointment with an addition at the end of the meal
Course #3 presented three items: a square of king salmon sprinkled with shaved rhubarb, next to a patch of herbed yogurt with radishes, and a mouthful of sliced potato in lemon cream. With a 2017 George Pinot Noir from Lara's Vineyard in the Russian River Valley, the blend of sweet, tart, spicy, and lemon was perfect. While we were marveling over this dish, Charlie Palmer himself stopped by the table to receive our rave reviews. I promised to visit his Napa restaurant in the Archer Hotel in the near future.
By this time we were wondering if we'd be able to finish the rest of the meal. Course #4 arrived—a generous serving of liberty duck breast, served with Dry Creek peach, celery and green olives. The peach and duck combined sweet and savory beautifully and the GSMC (Grenache, Syrah, Mourvèdre, Counoise) from the north Sonoma coast that accompanied it rounded out the flavors.
I have to mention the servers, who were both attentive and adorable. By adorable, I mean young. We most often were visited by a lovely young woman being followed around by a trainee, an equally lovely young man. After several servings of their waterfall of smiles, I had to ask, "Are you by any chance in high school?" Good guess. One had just graduated and the other was going into the senior year. I congratulate Dry Creek Kitchen on hiring youth and providing excellent training.
Back to the last course. By this time, resting blissfully in wine and food nirvana, we anticipated dessert. The servers brought a warm butter cake with Bernier Farms strawberries and crème Fraiche, accompanied by an NV Thomas George Estates Late Harvest Viognier from Russian River Valley. It was the perfect ending to a lovely meal.
As we wondered if we would be able to rise from the table and find our car, the waitress appeared with two more glasses—the promised surprise. The St. George Spiced Pear liqueur turned out to be the pièce de resistance of the meal if brandy can have such a designation. Its cinnamon and clove scent whispers, "Christmas." I plan to buy a bottle to enjoy year-round.
I knew it was Charlie Palmer who visited our table because his chef's coat had his name embroidered on it. I've been to the Napa restaurant's bar in the Archer Hotel, but I'm ashamed to admit I thought Charlie Palmer was a golfer. No, that's Arnold. I now know that Charlie was named a James Beard Foundation "Best Chef in America" in 1997, is on the board of the Culinary Institute of America, and has numerous restaurants in New York and one in Las Vegas, as well as the Napa steakhouse. If it's anything like Dry Creek Kitchen, I encourage you to try it. Or make the trip to Healdsburg, just 55 miles. There is definitely more of Charlie Palmer in my future!
Check out the week in cartoons
Clay Bennett cartoon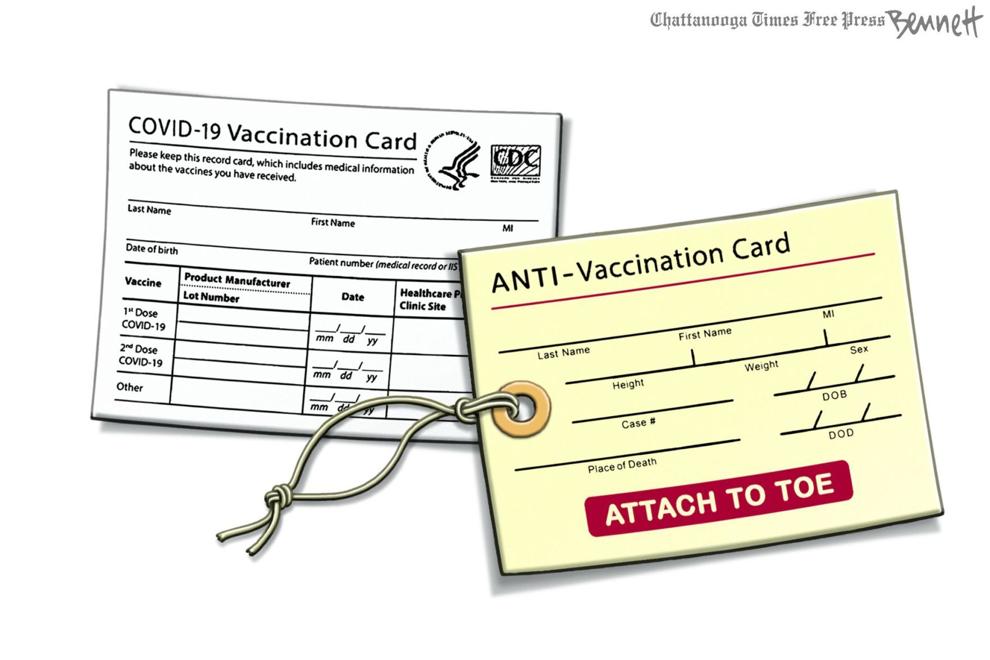 Tim Campbell cartoon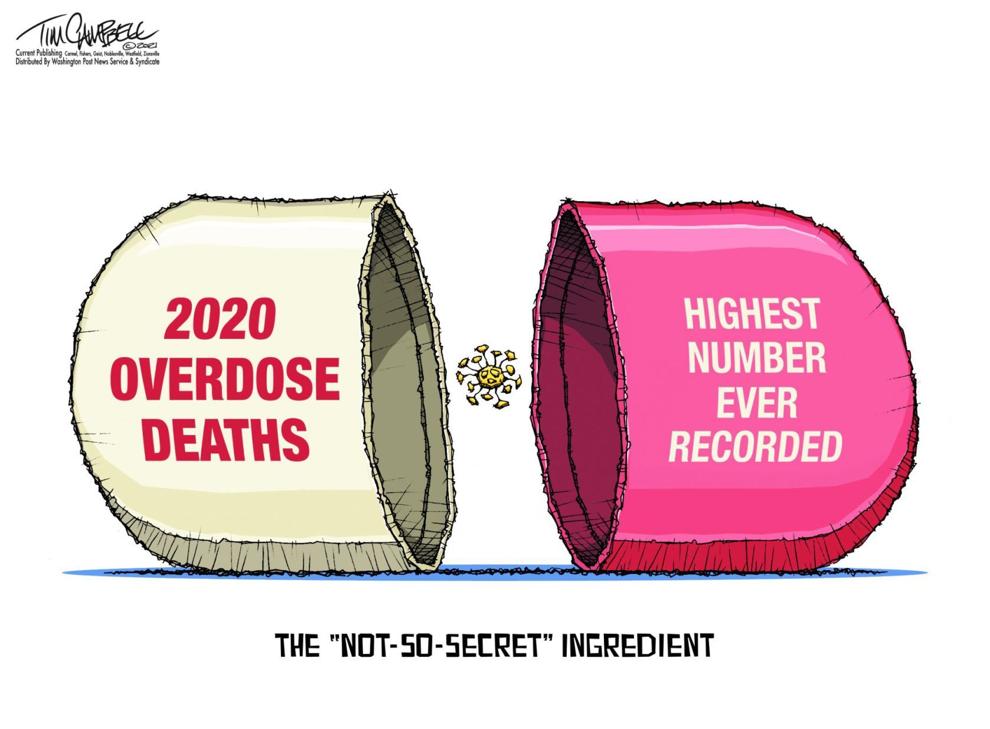 Jack Ohman, editorial cartoon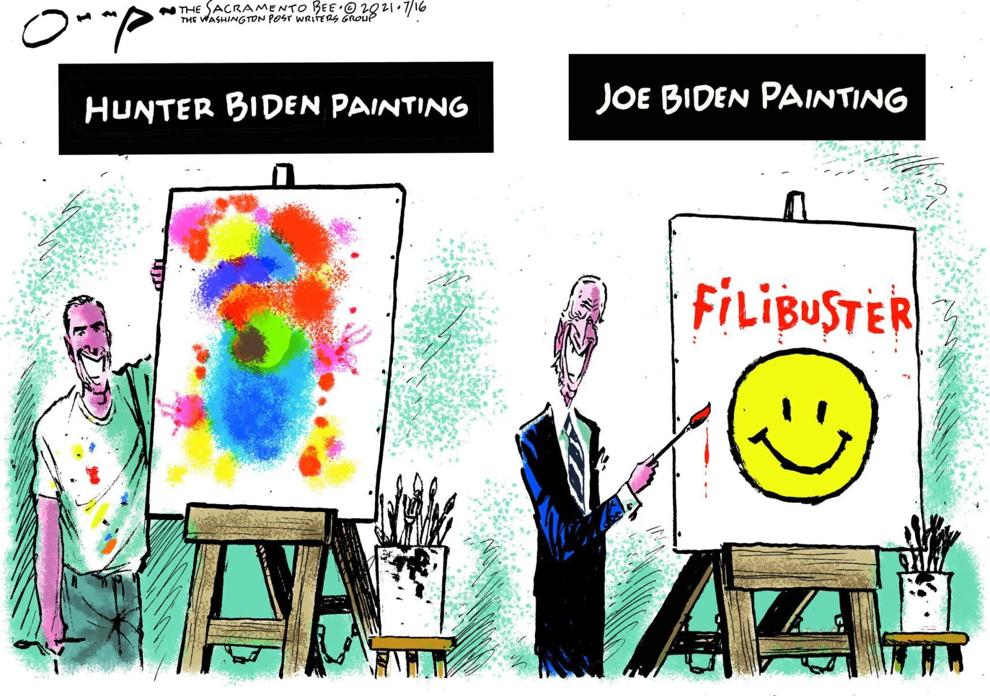 Jack Ohman, editorial cartoon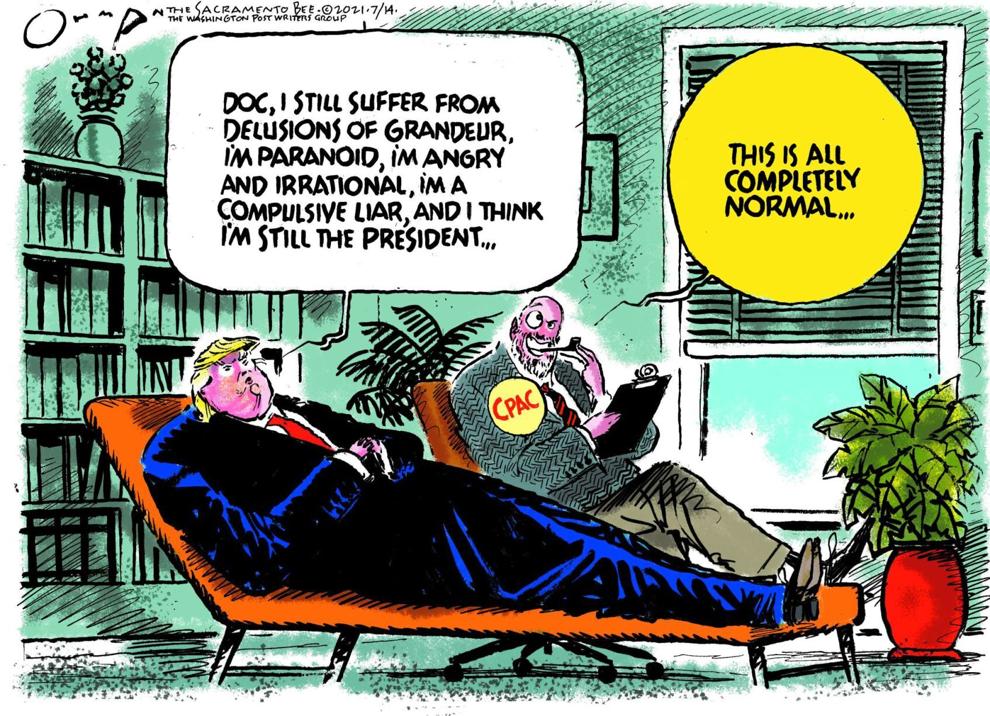 Lisa Benson cartoon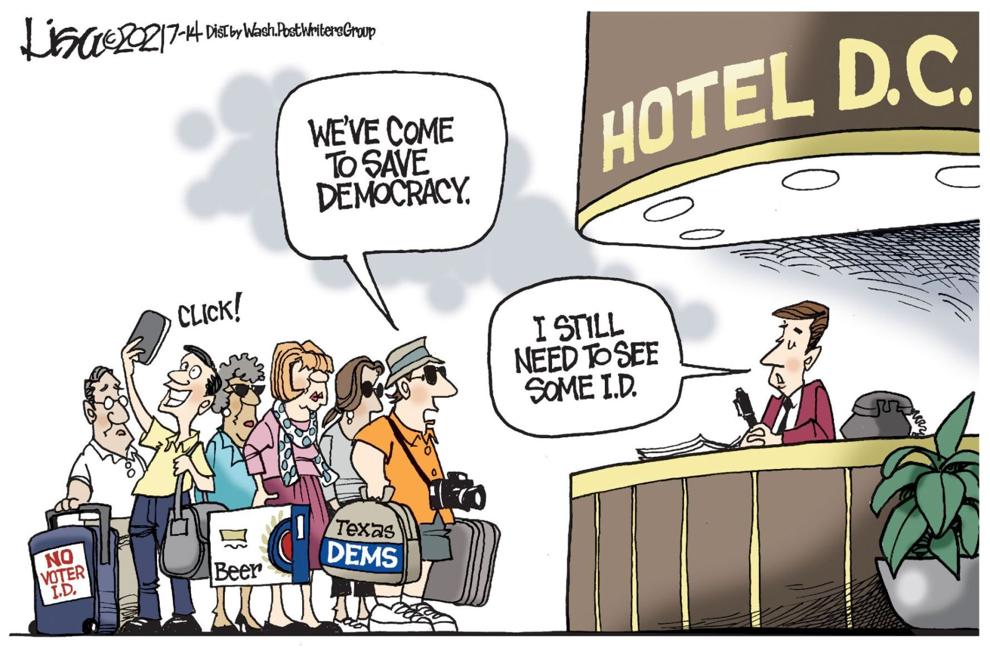 Jack Ohman, editorial cartoon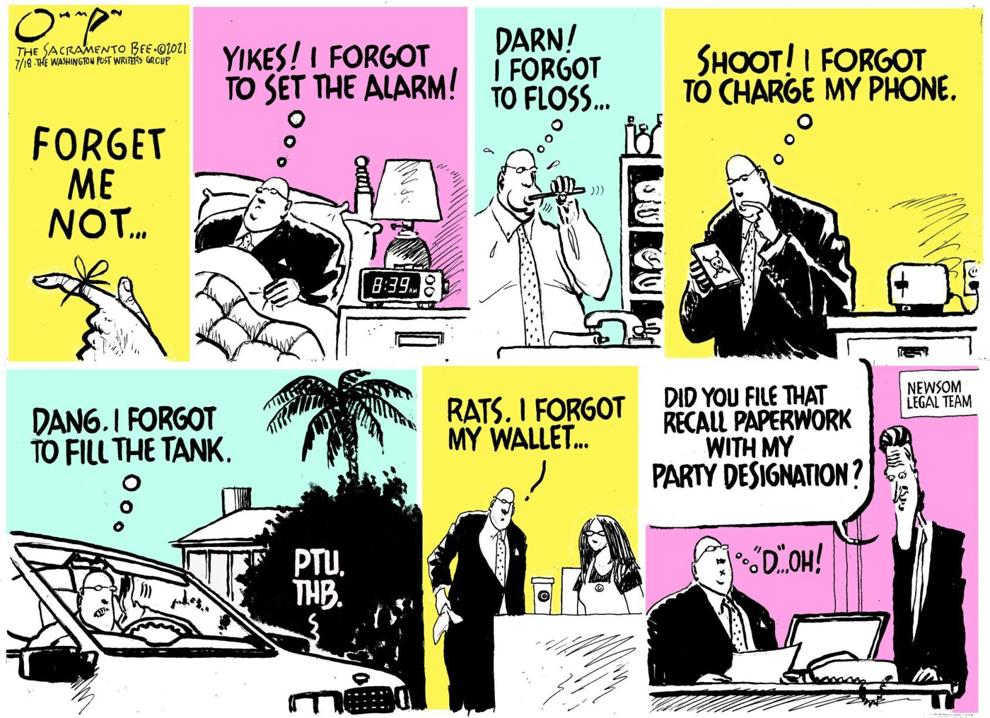 Jack Ohman, editorial cartoon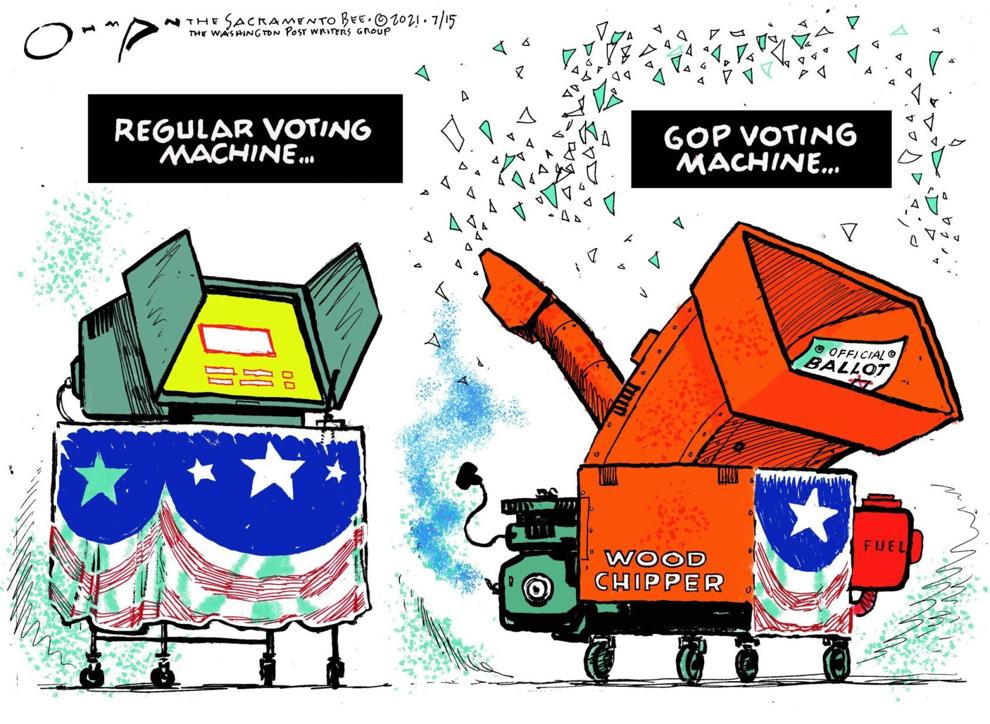 Clay Bennett cartoon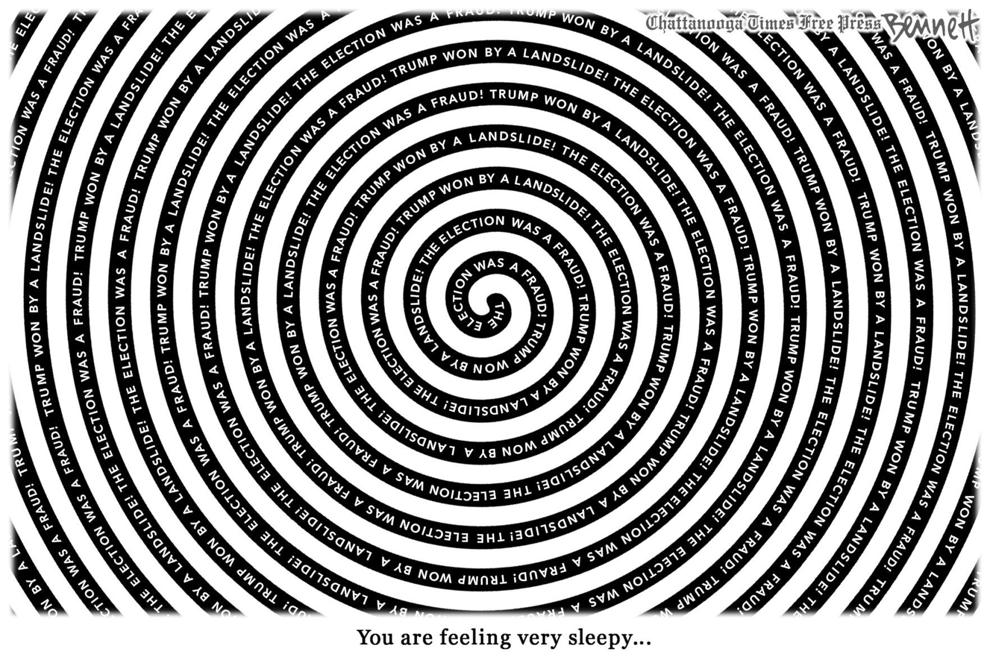 Clay Bennett cartoon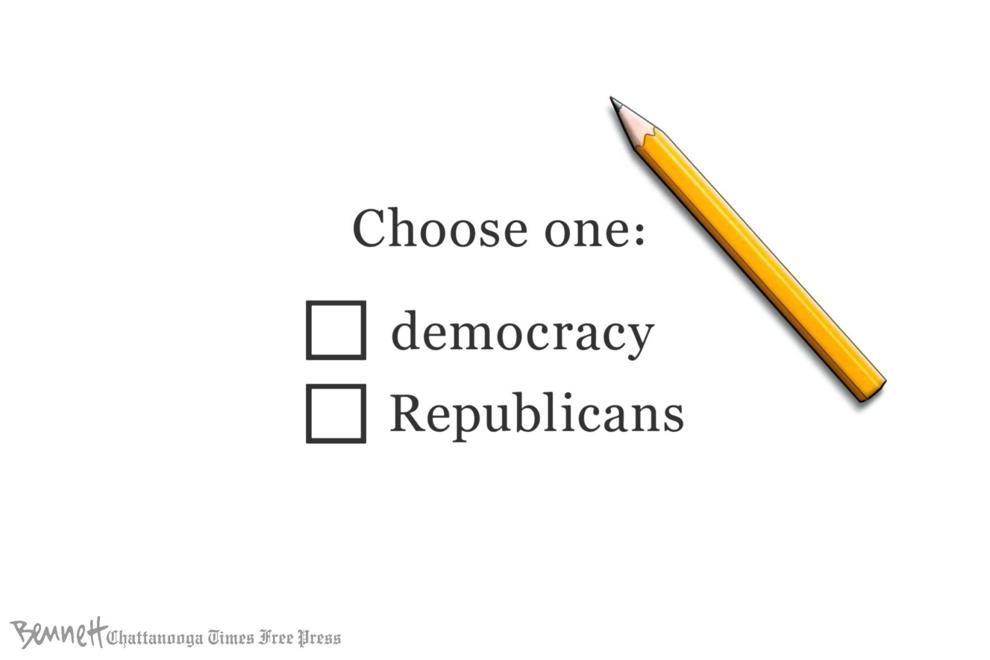 Clay Bennett cartoon
Clay Bennett cartoon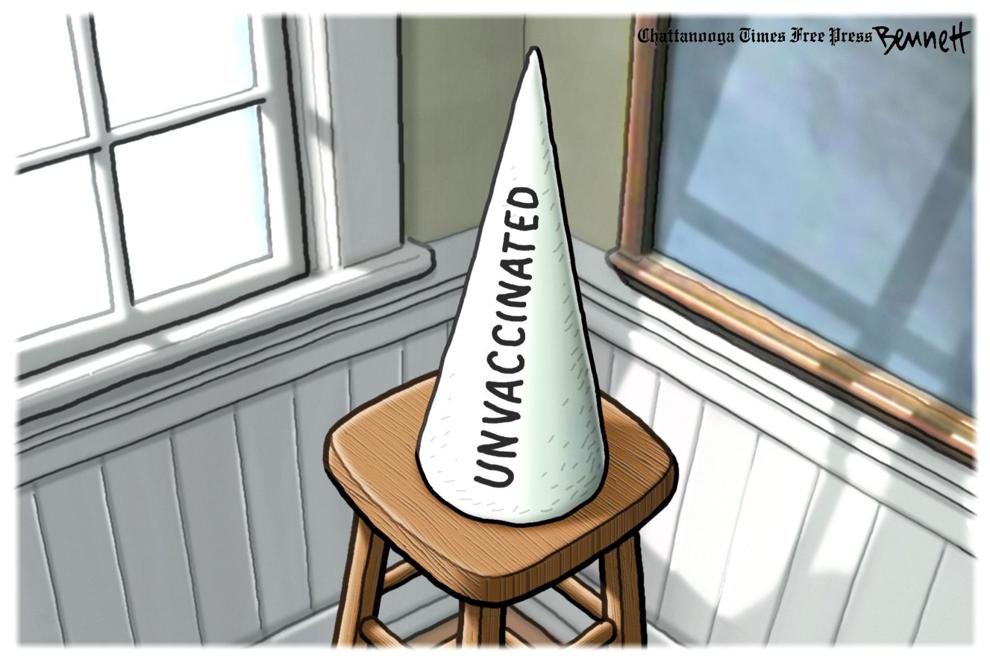 Lisa Benson cartoon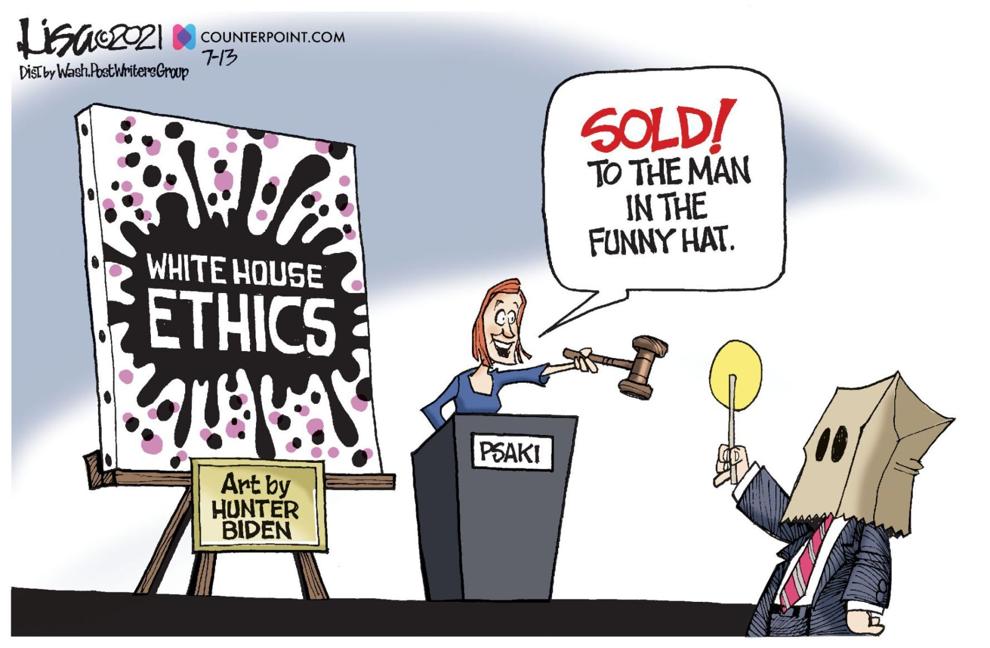 Jack Ohman, editorial cartoon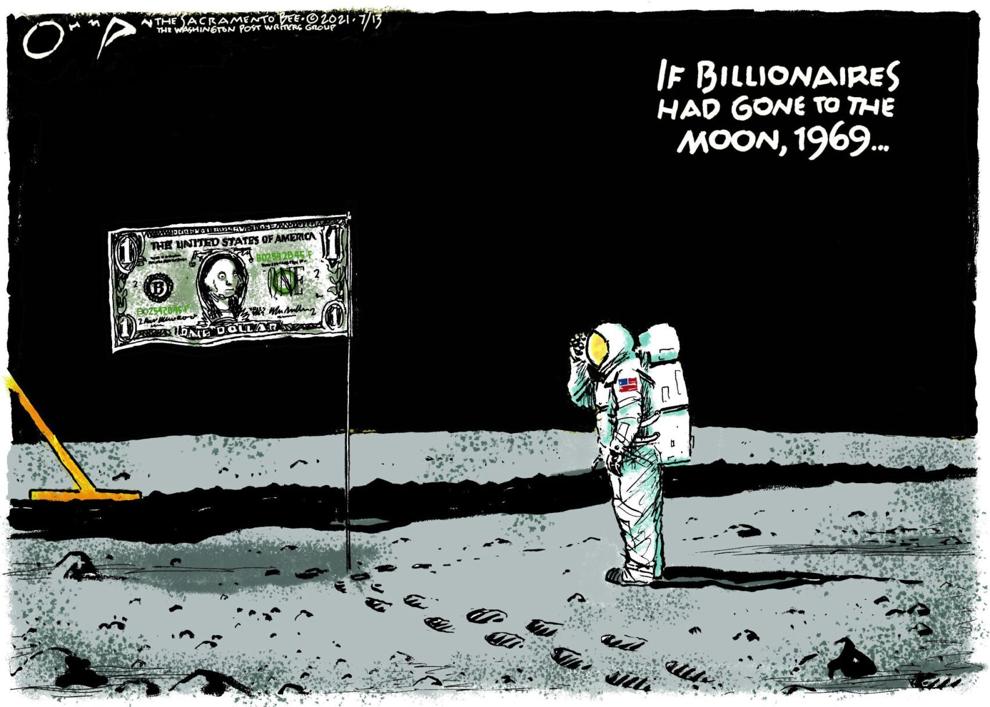 Jeff Danziger cartoon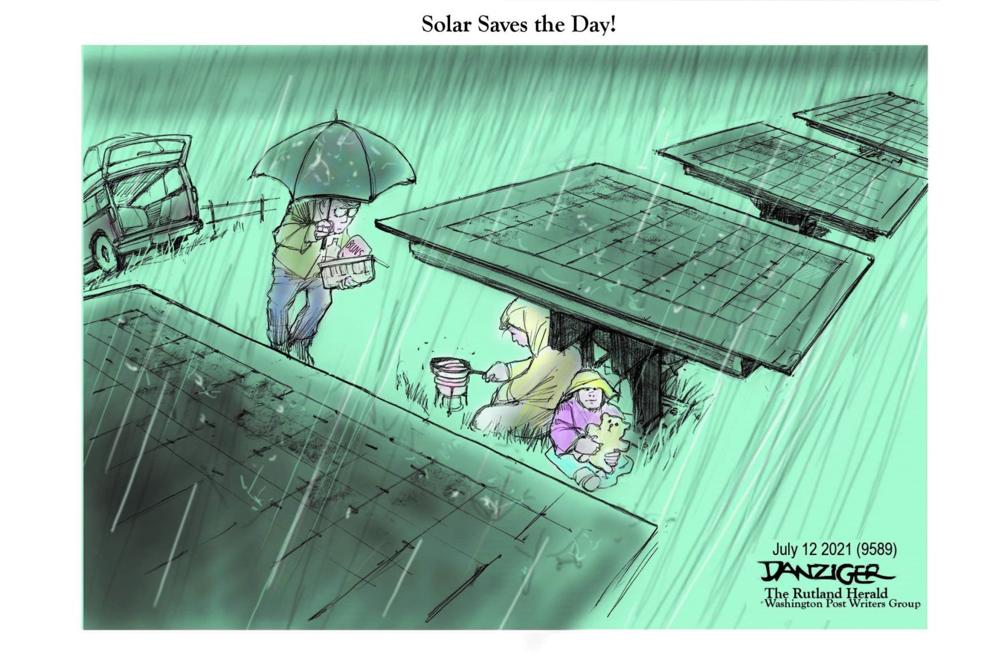 Jeff Danziger cartoon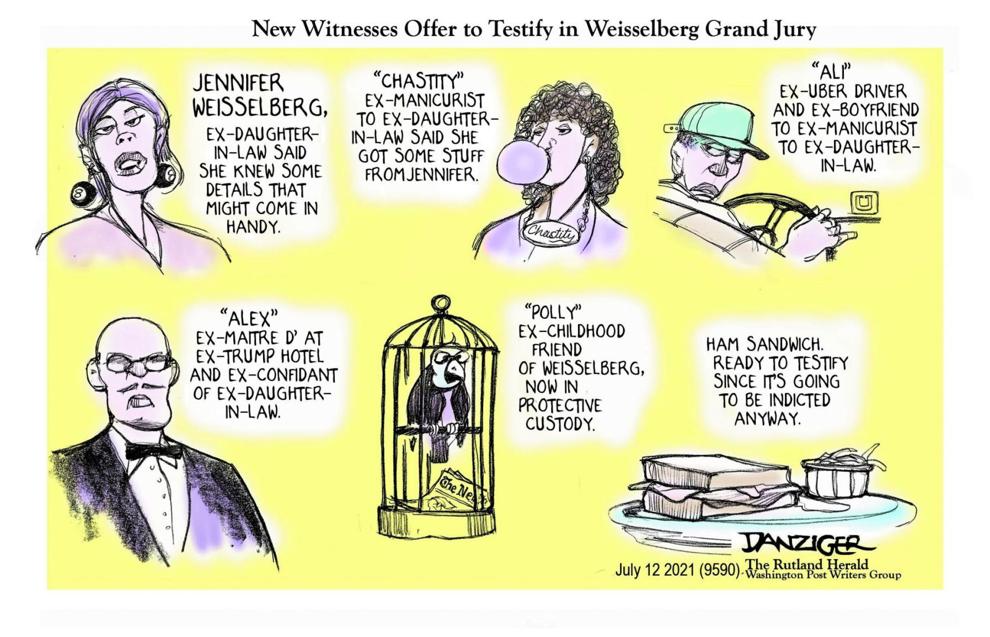 Jeff Danziger cartoon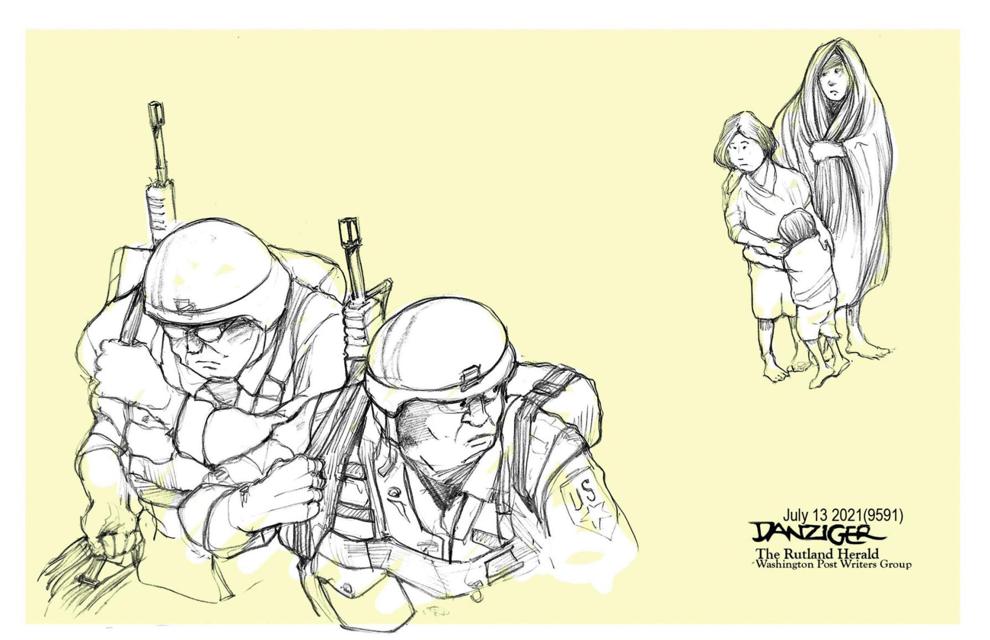 Jeff Danziger cartoon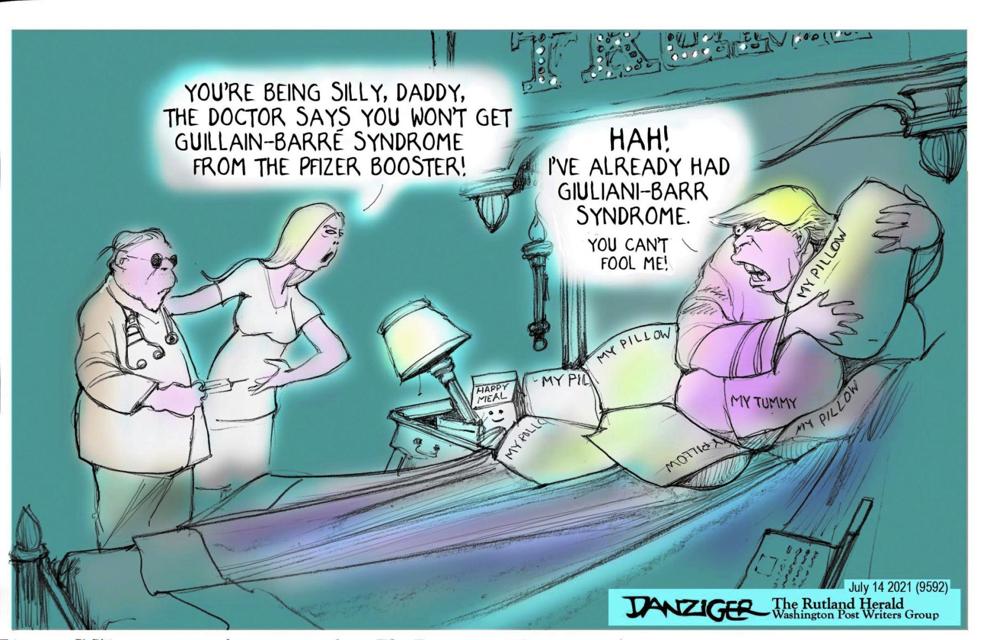 Jeff Danziger cartoon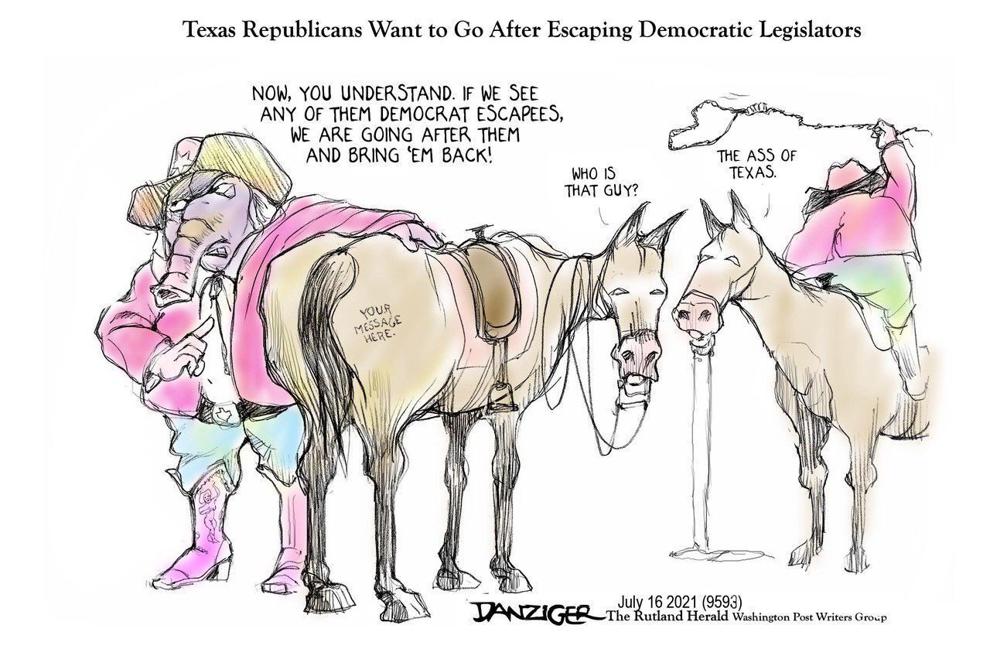 Lisa Benson cartoon
Tim Campbell cartoon
Tim Campbell cartoon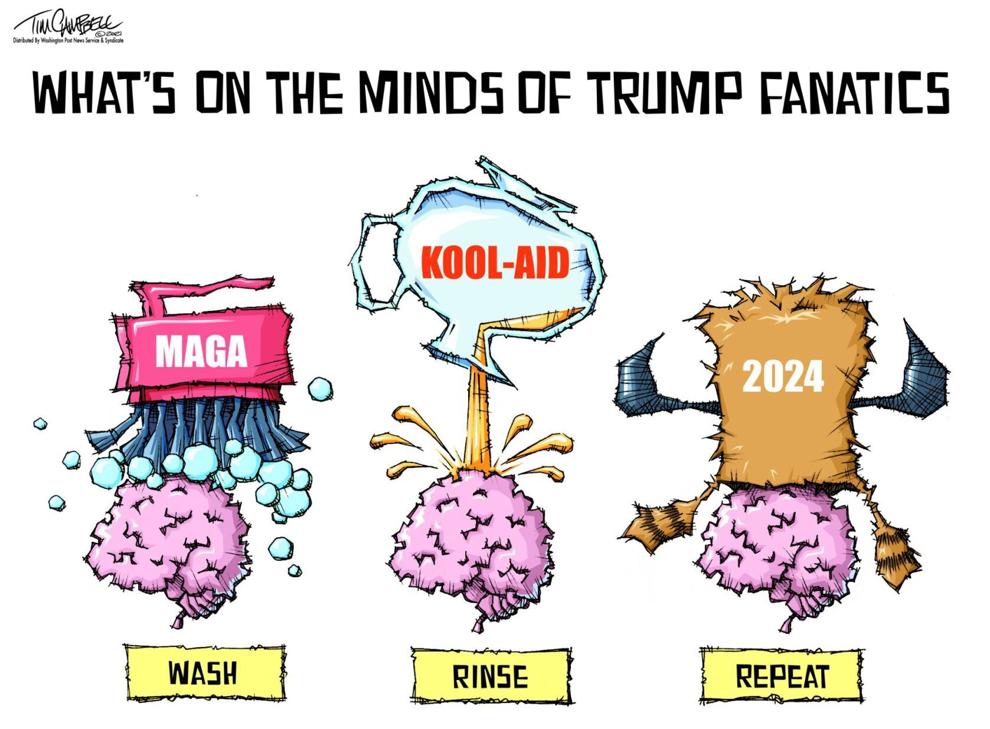 Catch up on Napa County's top news stories
Get unlimited digital access to the Napa Valley Register for just $1 for your first 3 months! Enjoy every article without restrictions and find tons of subscriber-only perks, such as access to our daily eEdition. Click here for details!