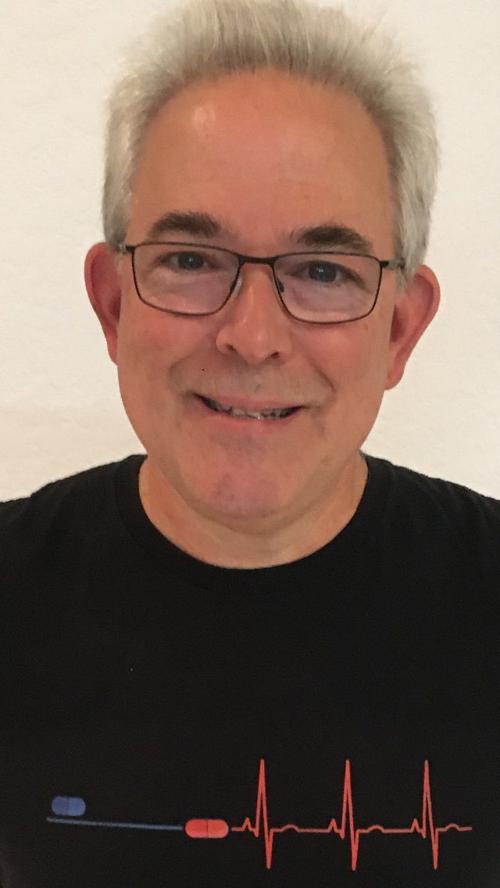 I hope that last month's discussion of the myths surrounding statin therapy's adverse effects informed readers that statins are very safe. Today, let's answer last month's query: "I want to have my cake and eat it, but I have high cholesterol, should I start a statin?"
Clinical practice guidelines for cholesterol management evolve as ongoing research helps refine and improve medical knowledge in this area. For this reason, academic experts in the American College of Cardiology (ACC) and American Heart Association (AHA) have a "Task Force" devoted to updating the guidelines, which were visited in 2018 (cholesterol specifically) and 2019 (Primary Cardiac Prevention). Those interested can find downloadable PDFs of the guidelines at ACC.ORG.
History is a useful method for organizing current practice guidelines. The association between elevated cholesterol and heart disease was not well known until the first results of the Framingham Study were analyzed in the 1960s. The Framingham Study, begun in 1948, is one of the longest and is considered the most important epidemiological study in medical history. Amongst its important observations, it identified the association between elevated cholesterol and cigarette smoking to heart disease. It's such common knowledge in 2021, that it is hard to even imagine a time we were unaware of those risk factors!
Lovastatin, the first statin, was patented in 1979, and became approved for use in 1987 to lower cholesterol. In the 1980s, many studies showed that lovastatin successfully lowered cholesterol, but the studies disappointed investigators because the endpoint being measured was whether coronary plaques (blockages), seen on serial angiograms, were getting smaller.
Cardiologists were hoping that lowering cholesterol would act like adding "Drano" to clogged-up plumbing. However, the plaques appeared to remain unchanged by statin therapy. Then, in the late 1980s and early 1990s, trials revealed that although the plaques were still present, the disease prognosis was improving!
Coronary artery disease patients were suffering fewer heart attacks, fewer strokes and had far less cardiovascular death on statin therapy. Cardiologists realized that the statin treatment "stabilized" coronary plaques, whereas the placebo group had plaque progression, with further deposition of LDL, "bad" cholesterol, into the coronary arterial wall.
The earliest identified group shown to have significant benefit in lowering LDL cholesterol are the patients with a history of a stroke or a heart attack. Numerous randomized control trials (RCTs), first reported in the 1990s, have clearly shown a relative reduction of 30-50% of recurrent events in this cohort with statin usage. The lower the LDL, the better the outcome.
It was a logical next step for research to show that people with the presence of established atherosclerosis, but no manifest symptoms (for example, a person with coronary blockages, but no history or evidence of a heart attack), also achieved a huge benefit from statins, significantly lowering the chance of a first major adverse event. Here the statin is being utilized in a target-rich environment! In medicine, this is secondary prevention. Secondary is used because atherosclerosis is already present at the initiation of statin treatment.
The second group shown to benefit greatly from statin treatment are diabetics. Unfortunately, this represents a large segment of the US population. There are ~ 26 million Type I, insulin-dependent diabetics, and another ~ 76 million Type II and "pre-diabetics" in the USA, one in three Americans! The obesity epidemic is a major driver in Type II/pre-diabetes prevalence.
In last month's column I mentioned that despite the small increase in blood glucose potentially seen with a statin, the American Diabetes Association recommends statins enthusiastically. The sad reality is that almost 80% of diabetics succumb to cardiovascular disease and/or its complications. The benefit of statins in this cohort far outweighs any small risk.
The third group have a genetic form of hypercholesterolemia called Familial Hypercholesterolemia (FH), with a prevalence of 1/500 in its common form, and 1/1,000,000 in its most serious form. Unfortunately, the common form, with one good gene and one bad one, will still cause LDL levels over 190, which is extremely high. These patients have a high incidence of premature heart attacks and strokes in their 40s, 50s and 60s. The rare form will cause serious disease in one's 20s and 30s! If found to have FH, you will likely be prescribed maximum dose statin (and sometimes adjunct therapy). The American Academy of Pediatrics recommends checking a cholesterol profile ~ 10-11 years old. If FH is discovered, while statins are not routinely used in children (although safe), identifying the disease early helps guide a low fat diet and an intense lifestyle program aimed at regular activity and ideal body weight. Once identified, these patients will likely receive statins in early adulthood.
That leaves the rest of us, the fourth group, with no history or evidence of atherosclerosis, diabetes or FH. In medicine, this is the Primary Prevention cohort. Can statins prevent the disease from grabbing a toe-hold on us? Atherosclerosis is a disease process that involves a long period of latency. The heart attacks that occur on average in men in their 60s and in women in their early 70s, are the sudden destabilization of plaques that have been present in those arteries for decades. Those plaques will likely begin at a young age in a cohort with very high risk; to wit, groups two and three mentioned above, as well as patients with premature hypertension.
The risk of developing early atherosclerosis is increased with tobacco use, and research has identified other amplifiers such as a family history of a premature stroke/heart attack (without FH), kidney disease, and chronic inflammatory conditions.
In the last twenty years, researchers have looked at gender-specific amplifiers and have identified premature menopause (<40yo) and/or a history of pregnancy-associated conditions such as pre-eclampsia/eclampsia and gestational diabetes as risk factors for premature heart disease. Metabolic syndrome, high risk race/ethnicity (South-Asian ancestry), and, perhaps some biomarkers are risks and the list continues to evolve.
The details of addressing the method used for assessing this fourth group involve using what is referred to as the pooled cohort equation (PCE). The PCE is a prediction equation, an algorithm based upon statistical analysis of lipid research data, and gives one's "10-year risk" of a cardio-vascular event.
Let me just summarize by advising the following: If you are a fourth group member, please have a fasting lipid profile and have your healthcare expert use the PCE to calculate your individual risk. If your 10-year risk of a cardiovascular event calculates to over 20%, it means that in the next 10 years, you have more than a one in five chance of a stroke or heart attack.
Physicians know that lowering your LDL with statins can effectively improve this outcome.* If one's PCE calculates to under 5% "10 year risk," then the risk is low and generally statins will be of no benefit. Between 5% and 20% "risk," in a primary prevention cohort, there are more nuances, and the amplifiers mentioned above can play an important role in the decision to initiate statins. Again, in partnership with your healthcare expert, have a lengthy discussion of the risks (small) and benefits ("dialed-in" to your specific risk) of statin therapy.
Lastly, two important honorable mentions. First, women of child-bearing age prescribed a statin need to have in place an effective form of contraception. If pregnancy is being planned, statins should be stopped 6 to 8 weeks prior to attempts at conception, and if, by accident, one becomes pregnant on a statin, the statins should be stopped immediately and your obstetrician contacted. Rarely, but possibly, statins can cause birth defects.
Second, lifestyle modifications, which I briefly touched on in children discovered to have FH, have been shown to have benefits to cholesterol levels, decreasing diabetes and obesity, and are a general boon to overall health. Only positive effects have been shown in eating properly, exercising regularly, maintaining ideal body weight, and refraining from tobacco and illicit drug use. With this strategy, one is also more likely to have a normal blood pressure, a normal cholesterol, more focus and concentration, less depression and anxiety and greater self-esteem.
Stay increasingly informed and please be safe, Napa Valley!
Your friendly neighborhood cardiologist
* The JUPITER Trial (Circulation 2003; 108: 2292-97), a "RCT" of patients of this very cohort, showed a 44% reduction in the primary endpoints of heart attack, stroke, unstable angina, need for bypass surgery and cardiovascular death, compared to the placebo arm! All this benefit with 20mg of rosuvastatin—it was a landmark primary prevention study.
Catch up on Napa County's top news stories
Get unlimited digital access to the Napa Valley Register for just $1 for your first 6 months! Enjoy every article without restrictions and find tons of subscriber-only perks, such as access to our daily eEdition. Click here for details!
Dr. Mark Gardner is a retired cardiologist, based in Napa Valley, who contributes a monthly column to the Napa Valley Register. Please send questions and comments to him via features editor Sasha Paulsen, spaulsen@napanews.com.