Two libertarian think tanks have filed a lawsuit challenging a California law that says public employers shall not "deter or discourage" workers from joining unions.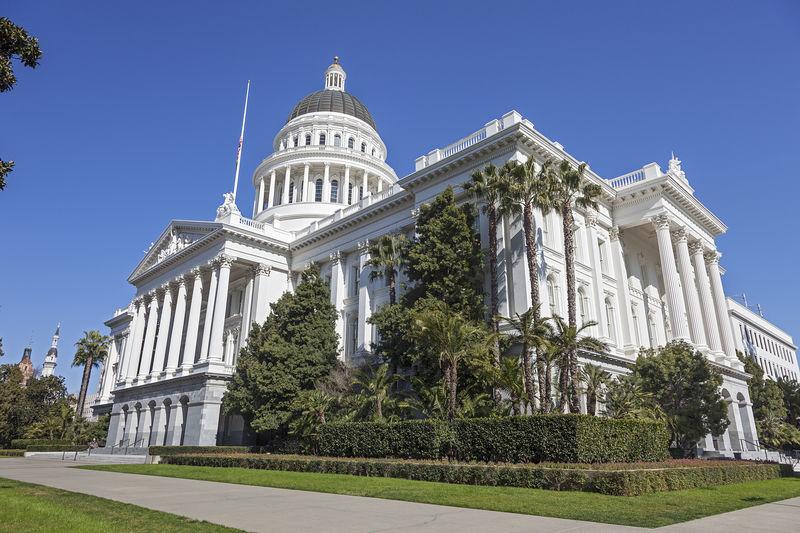 Orange County-based California Policy Center and the Washington-based Center for Individual Rights filed the lawsuit last week on behalf of seven local elected officials who say the law has come to function as a broad blanket on discussing unions at all.
The officials, who represent school boards, city councils and a community service district, say they no longer feel they can mention unions during discussions of pay, benefits and policies for fear of triggering complaints under the law, according to the California Policy Center.
"They're elected to communicate with their constituents; they're elected to communicate with the public employees they work with," said Will Swaim, the group's president. "It's unthinkable that the state would try to intrude on that."
Former Gov. Jerry Brown signed the prohibition into law in June 2018, just as the U.S. Supreme Court announced its decision in Janus v. AFSCME, which prohibits public employers from collecting fees from people who choose not to join unions.
The state put in place several new protections for unions about that time, including provisions that guarantee unions access to new employee orientation meetings and banning government employers from releasing workers' personal contact information to any organization other than a union.
The Supreme Court in Janus ruled the collection of so-called fair share fees violated First Amendment protections for free speech.
The California Policy Center and the Center for Individual Rights, both of which are funded by conservative-leaning donors, filed their lawsuit Friday in United States District Court for the Central District of California. The lawsuit, filed against California's Public Employment Relations Board, says the state law violates free speech protections.
The text of the law reads, "A public employer shall not deter or discourage public employees or applicants to be public employees from becoming or remaining members of an employee organization, or from authorizing representation by an employee organization, or from authorizing dues or fee deductions to an employee organization."
Distributed by Tribune Content Agency, LLC.