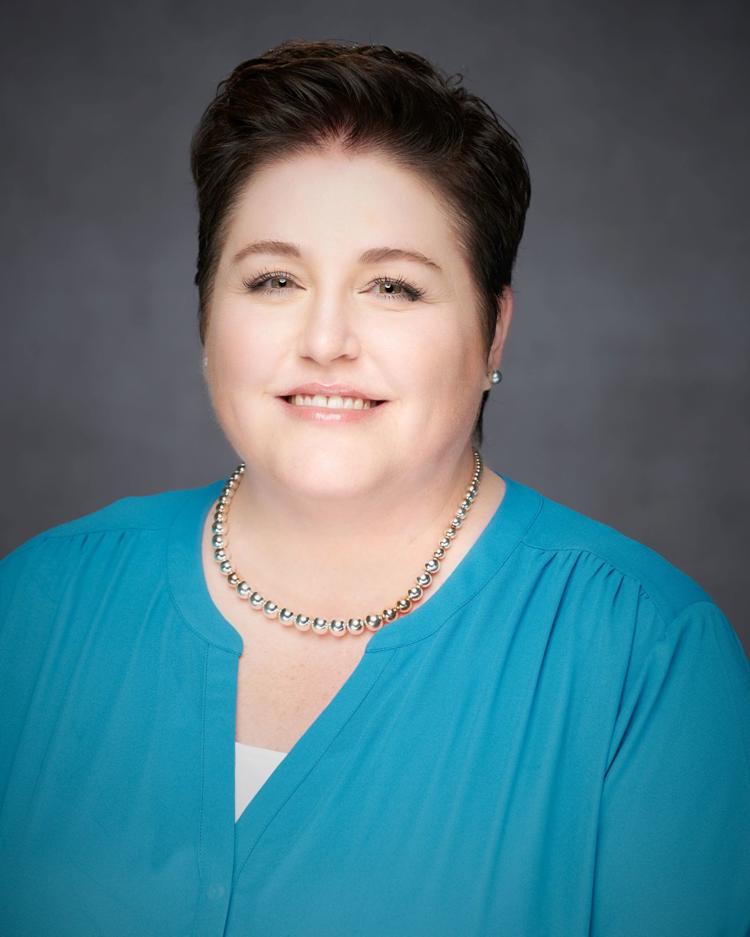 A veteran of 19 years in the nursing profession, Napa native Jan Selby says emergency room nursing is something she always wanted to do.
"As a kid, I remember driving by the emergency room at the Queen and seeing that red helicopter out in front and I just knew that was what I'm going to do," Selby said. "Now I think of nursing as part of my identity, it's a core part of me."
"I am somebody who has to go towards suffering when I see it, like fire fighters run towards a burning building when everyone else is running away, that is how I am with suffering," she said.
While a student at Napa High School, Selby completed the Certified Nursing Assistant (CNA) program through the Regional Occupational Program. "Then right out of high school, I went directly into the prerequisites at Napa Valley College and graduated from the nursing program by the time I was 21," Selby said.
When she was in college, Selby worked at the Queen as an Emergency Room technician. "After I finished school, they hired me right into a nursing position in the emergency department where I worked for about five years," Selby said. "Then I decided I wanted to spread my wings and moved to New York City, where I worked at a major urban inner city Level One Trauma Center in the pediatric ER," she said. "I just loved caring for kids so I lived and worked there for several years and got a lot of good experience with critically ill children."
Eventually, Selby decided it was time to move back home and called the Queen to let them know she was returning to Napa. "They asked me when I wanted to start, so I've been back for about 10 years in the ER and for the last six years as the educator for the department," Selby said.
Last year, Selby saw things from the other side when she spent six weeks in the hospital after suffering a stroke, followed by brain surgery.
"I came out of that a better nurse," she said. "I'm more patient now and spend more time with the people I'm helping. I see the fear and vulnerability in their faces and I am familiar with that."
You have free articles remaining.
Selby says being the educator means having to be the subject matter expert for every single thing in the ER from policies to procedures to understanding every piece of equipment.
"For every patient presentation that might come in I have I have to know what to do about it and then I have to be able to teach it, sometimes on the spur of the moment," she said. "It can be anything from a toddler with a bead in their ear to a major trauma where we have to crack their chest open."
"It's a lot of responsibility, but I enjoy it," she said. "And if we're going to implement a new policy or procedure in the department, I will write the policy from start to finish and do the educating and mentoring for the staff."
"You can't become a nurse if you don't want to ever learn anything again," Selby said. "You have to constantly be educating yourself."
But Selby's nursing adventures aren't limited to Napa and New York City.
"My friends are always telling me that I should write a book because I've been a nurse all over the world," she said. "I've done mission trips, I've done disaster relief in Third World countries and I went to Haiti for a month after the 2010 earthquake there. I was the only healthcare provider for about 2,000 Haitians."
"When I hear about those kind of situations, there's something inside me that compels me to help," she added.
Selby said she has also traveled to Africa and worked with children suffered from malaria there.
Little did Selby know that years later, her experience with earthquake victims would come in handy in Napa. "When we had the earthquake here in Napa, within 20 minutes I was at work in the hospital using all the tools that I have to do whatever I could," she said.
A colleague at Queen of the Valley said this about Selby: "Jen is one of my nursing heroes. She is constantly improving her knowledge and skills so that she, and those she teaches, can offer the best care to our patients. A recent example is her participation in a program where she learned to insert thread-like, central access lines into one of our most vulnerable patient populations: sick newborns. This will allow many of these babies to be cared for in our hospital, keeping them closer to family."