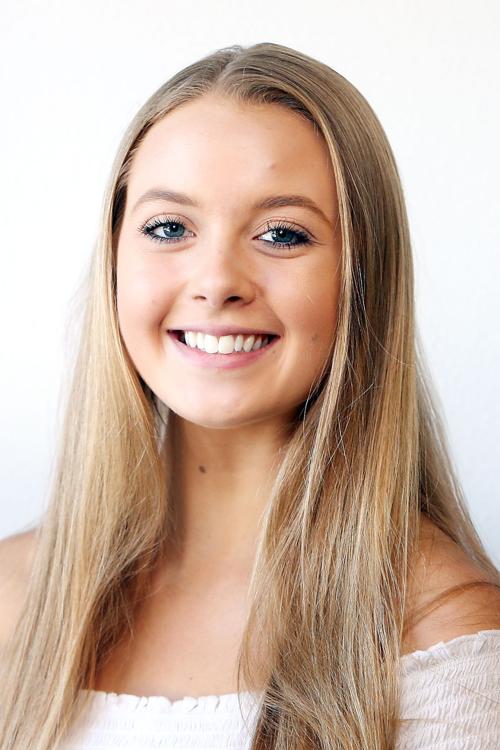 Editor's Note: Rachel Andrews is a senior at Napa High School who working as an intern during the summer for the Napa Open Space District. Twice a month she will be writing columns about trails to explore Napa County's open spaces.
Remember when summer was a time of blithe relaxation and playing outside, rather than hot, frustrating commutes to work and finding relief in tearing off your sweaty work clothes at the end of the day?
We often times get so caught up in our daily routines, dreaded responsibilities, and, of course, technology, it seems as though we never take some time away for ourselves and nourish our brains as we did when we were kids.
Step outside of your regular routine and explore a new and unfamiliar side of the Napa Valley through the plentiful Napa Open Space District hiking trails and public parks that are available and easily accessible to the public.
By taking a couple hours out of the day for yourself to calm down and open your eyes to the natural wonders that are at our fingertips, you can easily become a much healthier and happier person through nature's calming, inspiring, and revitalizing abilities.
It's all been heard of before, "Go outside!" "Exercise!" Yet this resource is seldom taken advantage of. A challenge for this summer? Try to explore every one of these trails and parks to better yourself. All it takes is starting with one.
The Napa River Bay Trail is one of the best local trails for beginners, perfect for anyone looking for an easy yet very stimulating experience. With stunning views of wetlands, marshes, hills, mountains, grass fields, vineyards, the bay and the Napa River all in one, this trail is a must-see.
Completely flat paved roads and gravel trails, as well as helpful signs everywhere, make it easy to access by biking, walking, running, and jogging, with or without dogs. For a more relaxing experience, you can choose to just view or photograph some of the beautiful plants and animals living in this ecosystem, especially the various species of native birds.
This trail is open daily from sunrise to sunset and is well-equipped with a parking lot, one portable restroom, one water fountain, plenty of benches, picnic tables, and trash cans, and countless signs posted along the trails to guide you along the way. Additionally, there are eight interpretive panels containing QR codes that have audio in English, Spanish, and Tagalog. These signs and panels include trail rules, directions, maps, and insightful history about the wetlands and the lands' use.
Upon entering, don't miss the short pathway with picnic tables and benches, wetlands history, and a view of one body of water, accessible through the parking lot. After this, walk down the paved road a little and you will be given the option of a couple different routes. You can either take the Mike Thompson Loop Trail (to the left) and watch some goats and sheep hard at work around a beautiful landscape, or you can take the Bay Trail (to the right) and embark on a journey full of fascinating and lively sights.
These trails were a project of the Napa Open Space District, in partnership with the Department of Fish and Wildlife of the City of American Canyon. As stated by one sign, these trails include "Over five miles of new walking and biking paths to the Napa River, around the former American Canyon landfill and north to Green Island Road." In total, these trails add up to 13 miles of explorable land, so it's best to bring your bike along!
Tips for this specific trail?
— Shade is sparse, so make sure to wear sunscreen and bring a bag with a waterbottle and a snack.
— Do not go off of the defined trail because of the danger of ticks.
— Dogs are allowed, but with some exceptions: they must be on a leash, you must scoop their poop even if no one sees you, and they are not allowed anytime March 2 to June 30 to protect nesting birds and natural resources.
— Hunting is prohibited and there is no access to hunting. Horses are not allowed.
— And always, hike with a buddy in case of any accidents and familiarize yourself with the trails' map.
The Napa River Bay Trail gives you the opportunity to experience flowers, trees, and a cool breeze from the winds passing over the vast wetlands, and to learn about how this trail is benefitting our local environment through the lands restoration. So what are you waiting for? Go outside and play!
Rachel Andrews is a senior at Napa High School who working as an intern during the summer for the Napa Open Space District. Twice a month she will be writing columns about trails to explore Napa County's open spaces.