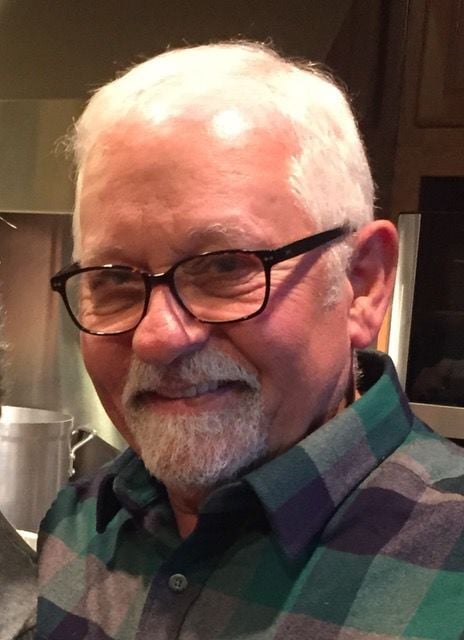 In my column of April 10, the topic was water conservation and tree irrigation. Now, going a little deeper into the subject, let's have a practical look at making the most of limited water supplies.
First: minimize waste. In a nicely tended, water-efficient landscape planting, I happened to be there when the water was running. A supply line had broken loose and was spouting about 20 feet in the air. It looked hilarious, but it was an awful waste of water.
Support local news coverage and the people who report it by subscribing to the Napa Valley Register.
Another common one: a section of drip irrigation "spaghetti" tubing, aimlessly squirting a stream of water nowhere near its intended location. A drip emitter had popped off and no one had noticed. It happens a lot when timers are set to run in the early morning hours when no one is around.
When we set them and forget them, various problems ensue:
• The settings are often based on a "guesstimate" of the water needs of the plants, but the root zones don't get checked to verify effectiveness. It often results in water waste.
• Timers are commonly set to run for a single, set duration and frequency from spring, summer and fall even though water needs vary through the seasons. The result can be water waste in spring and fall.
I think irrigation mistakes cause as much damage as pests or diseases do, and they often predispose plants to pest and disease problems.
Time and effort are at the heart of this problem. Reality checks require periodic monitoring of systems while they are running, and the use of a probe or a moisture meter or sensors to verify soaking and drainage between cycles.
With respect to new transplants, it is common for the root ball to dry out while there is plenty, or too much moisture under and beside it. When all of the roots are still in the ball a transplanted tree can become drought-stressed even though it is surrounded by moist soil and wasted water.
Further problems come from the root ball sitting in a puddle at the bottom of the planting hole. Roots suffocate in standing water and water mold diseases thrive, infecting and killing roots.
Monitoring requires only a small sample of soil and feeling it to evaluate the moisture content.
One affordable probe for this purpose is the "ePlanter SPROBE-20". It is a simple aluminum 20-inch spike bent into a loop handle at the top with flat grooves at intervals along the shaft. It captures small bits of soil at several depths. Designed for use in the soft soil of potted plants, it works well for monitoring transplanted nursery stock but be careful. It can bruise your hand when trying to probe compacted garden soil.
Here are some steps for effective irrigation:
• At planting time, use a garden hose to thoroughly soak the planted root ball then use a probe to check for moisture inside the transplanted root ball and under it.
Take a small soil sample and form it into a clump. If it does not hold together, it is too dry. If it holds together, it is probably moist enough. If it is shiny or dripping wet, it is too wet.
• If you are using an automatic drip irrigation system, place emitters directly on top of the root ball.
• Guesstimate the volume and frequency needed to water and maintain the newly planted tree.
• After the first irrigation cycle, probe to verify the soaking of the root ball. Adjust duration as needed.
• Probe to verify complete drainage of the hole and partial drying of the root ball. Adjust frequency as needed.
• Repeat monitoring seasonally and adjust for the time of year.
• Once the tree is rooted- about two to six months after planting, longer for larger trees - revise the irrigation layout to water the surrounding garden soil and allow the inner root zone area near the trunk to dry out.
The idea here is to help the tree generate a large root system and to avoid chronic wetness at the root collar, the base of the tree.
• Make it a habit to periodically run each station on the irrigation timer and go out and look for malfunctions.
Updated: Tracking California's Drought
Does this month's welcome deluge of rain mean the drought is over? Not quite, according to the U.S. Drought Monitor, a collection of federal agencies and research institutions monitoring water supplies nationwide, though as of this week, Napa County is finally out of the drought zone. Here's a look at California's epic drought, as seen in Drought Monitor reports from the first week each January, starting in 2011, when water was plentiful statewide.
Catch up on Napa County's top news stories