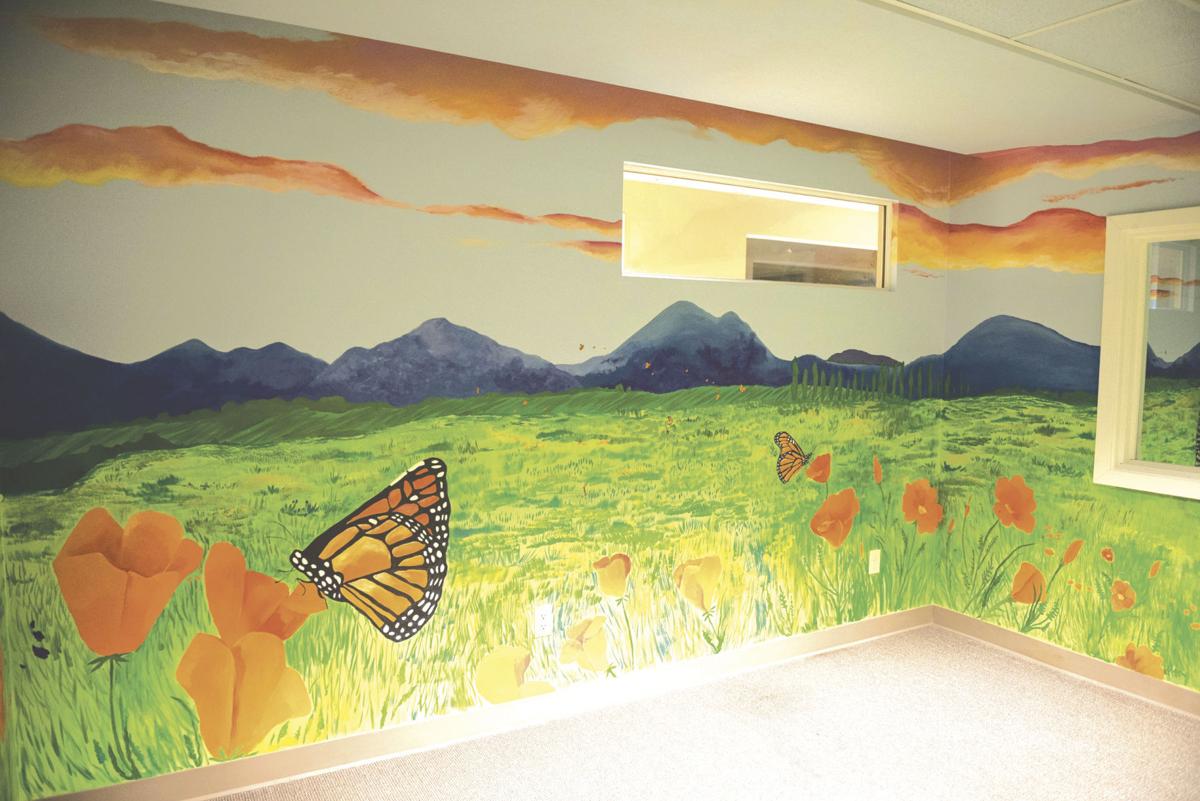 In spite of COVID-19, two industries are flourishing with high local and regional demand: real estate and public art.
An assessment by Jeff Sacher, a Napa-Sonoma Small Business Development Center (SBDC) Business Advisor, specializing in commercial leasing, ABC licensing, and business sales, divides the real estate market into three categories: residential, commercial, and business sales.
Support local news coverage and the people who report it by subscribing to the Napa Valley Register. Special offer: $3 for your first 3 months!
"The residential market is booming right now," Sacher said. "There is so little inventory and prices are skyrocketing. A seller might have 10 offers on a listing within the first 10 days, so the buyer is competing with 10 other people and you have a 10% chance to buy. And the seller gets a 100 percent chance of a sale. It's definitely a sellers' market."
The commercial market is selling and leasing commercial property. A buyer may buy a whole shopping mall and lease certain units, so the transaction then creates business opportunities.
"Surprisingly, I have not seen commercial real estate rates come down," Sacher said. "There is no glut for commercial real estate on the market. It has just kept a nice steady pace through Covid."
"A business may be located in a shopping center and doesn't own the building. The owner is leasing the space, and they may want to sell their business. Restaurants may sell the business for the "bones in it." These are 'asset sales'.
Another example is a restaurant that is doing well and wants to sell not only their assets but their goodwill and their customer base. "Currently, there are not many restaurants for sale on the market," Sacher said.
"There are a lot of buyers looking and wanting to get into the restaurant industry, and prices are on the low side," explains Sacher. "There are not many profitable businesses for sale because you examine profits during 2020, and most restaurants did not experience profits. Thus, there are very few businesses for sale, prices are down, and buyers can expect to pick up things at reduced rates."
Public art
"Public art is a growing industry," according to Kristina Young, a local public art artist and recent graduate of the NxLevel entrepreneurial training program through Napa-Sonoma SBDC.
Young points out that since Philadelphia pioneered the first Percent for Art program in 1959, some 400 cities around the country have followed suit.
Most programs assess a 1 to 2% fee to developers based on construction costs. Developers may choose to spend that amount on public art on their property or provide it to their city as an "in-lieu fee" that the city can then use to install a piece as a gateway landmark, in a park or publicly-owned space.
The city of Napa passed the first Percent for Art program in the county in 2009 and Yountville and American Canyon have since followed. Since then, we have experienced an explosion of public art projects in Napa Valley. Here are a few:
• Napa Art Walk — a rotating sculpture program in downtown Napa
• Rail Arts District (RAD) Napa — brings well-known artists' work to downtown Napa
• Yountville Arts — A sculpture walk meandering through Yountville
Private projects have also been popping up around new and existing developments.
"Communities are discovering that having a robust arts scene helps improve quality of life for its citizens, helps drive the economy, provides opportunities to attract tourists, and also provides support for many artists and arts organizations," according to Ann Dickson, a Bay Area Art Consultant and recent graduate of the NxLevel entrepreneurial training program through Napa-Sonoma SBDC.
"Public art matters because it unifies communities and provides a lift-me-up beyond everyday experience. Public art strengthens the economy and drives tourists and revenue to local businesses. Public art may also have a social impact," added Dickson.
For more information about Napa-Sonoma SBDC or to request free advising services, visit www.napasonomasbdc.org or call (707) 256-7250. You can be referred to Jeff Sacher for advising related to buying or selling a business, commercial leasing, or ABC licensing.