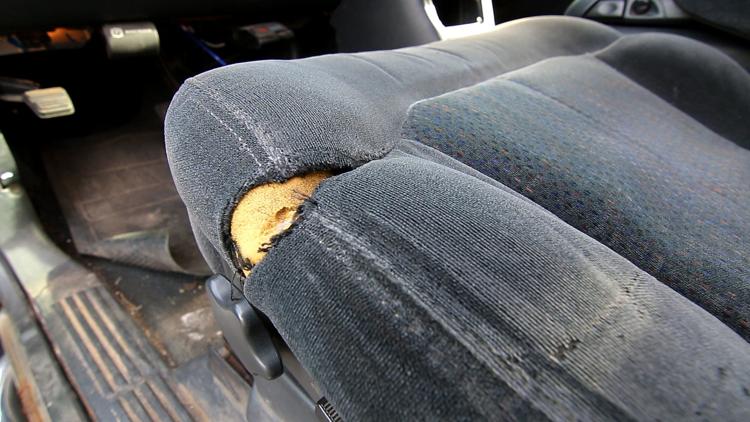 Eventually, I'd love to replace the seats with fancier versions. Perhaps some leather ones from a junked-out truck could be scored, or heated and cooled seats could be purchased aftermarket. For now, these will do fine with some fixes. That includes a sad armrest that needs new cushioning and a tear on the front left of the driver's seat that needs a needle and thread.
You have free articles remaining.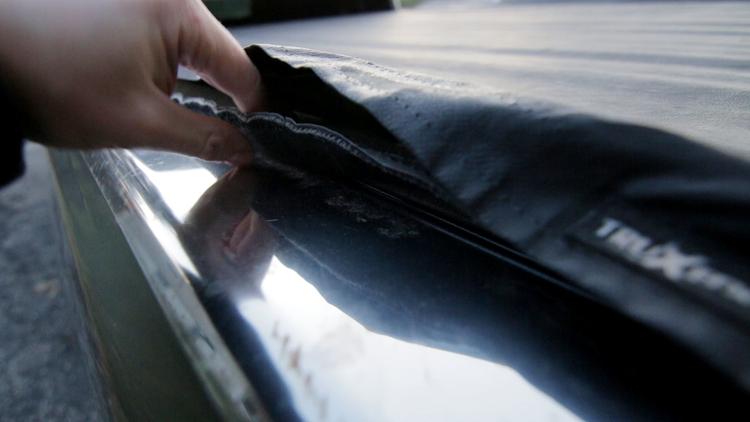 Speaking of sewing, the tonneau cover is similarly in disrepair. While the vinyl is overall in good shape, the velcro strapping it down has completely separated along most of the length. Can a sewing machine save it? Maybe some glue will do it? Or will it have to be junked? We'll find out.