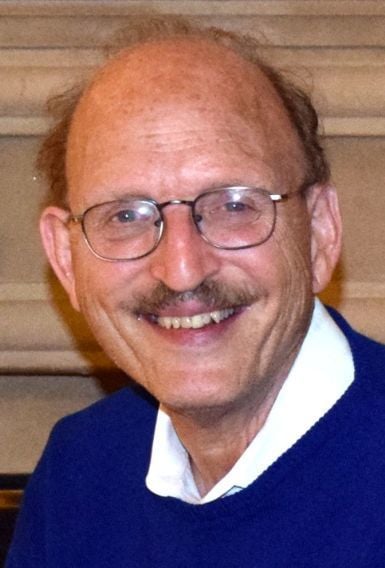 These tips have often helped my clients.
Be more conscious of time-sucks
We all make choices that aren't the most productive. For example, our heart may move us to attend our second cousin's third wedding even though it's in Kalamazoo.
Or we might spend a whole day playing golf at one of Napa's fine courses.
Or we might binge-watch or binge-play that video game.
Or we might let our whiny friend drone on yet again.
Or we might spend more time than necessary shopping, chopping, and sauteing to make impressive meals instead of quick, healthy yet tasty ones such as our favorite salad, broiled chicken spiced as we like, and fresh fruit for dessert.
Or we might spend hours and hours making our place so clean and beautiful that it deserves to be photographed in the Register.
But if you'd like to be more productive, you might want to keep a little voice ever whispering in your ear, "Is it wise to do that?"
Have an efficient person watch you
Not sure how to manage your time better? Consider asking an efficient person, at work or otherwise to watch you for an important hour or two. It can be enlightening.
The simple system
Keep a calendar on your computer, phone, or paper calendar for your appointments and a memo cube that you keep on your desk for the not-time-defined tasks you want to do today or perhaps tomorrow. Of course, check both throughout the day. If you'd like to use a project management app, Trello keeps track of what you (and if you wish, your teammates) are doing.
Have a sponge activity at the ready
We all spend time waiting: in traffic, supermarket line, doctor's office, etc. Your phone contains activities that can usefully sponge up your waiting time. For example, do an internet search for a helpful article or video. Or read or listen to a podcast or audiobook. As I walk my doggie, I usually bring along a problem I need to think about.
Hire a personal assistant?
Rich people know the benefit of a personal assistant: someone to do the $20/hour work so you're freed to do the $100/hour work or to have more free time. Many not-wealthy people might also be wise to hire a personal assistant if only for a few hours a week, to handle chores, errands, child pick-ups, and drop-offs, waiting at home for the repair person, etc.
The gas pedal
We tend to do tasks on cruise control and without even setting the speed. The key to making the most of our time is to consciously decide whether we need to do a task pedal-to-the-metal (quick and dirty) or barely touching the pedal (slowly and thoroughly.)
The one-minute struggle
In doing a task, when you reach a hard part, after a minute without progress, decide if another minute is worth it, whether to get help, whether you can do the project without triumphing over the hard part, or whether you should go on with the project and later, with the benefit of having done more of it and with fresh eyes, take another crack at it.
Learn just-in-time
A degree, of course, requires lots of time. And alas, much of what is learned may not be practically useful or is learned en masse, so by the time you need it, you've forgotten it or it has become obsolete.
Of course, credentials often help your career, but the price in time and perhaps money, is often not worth it, especially if instead, you keep learning on a just-in-time basis: When you want to learn something, ask a co-worker, read an article, watch a video, attend a webinar, a day-long intensive, or a longer class.
If you need proof of your learning, log your learning activities and major takeaways, and present those when requesting a salary review or in applying for a job.
Sometimes, we don't want to be efficient — we want to kick back. But when you'd like to get more done, do you want to try one or more of these tactics?
Next Monday's column: Quelling Procrastination