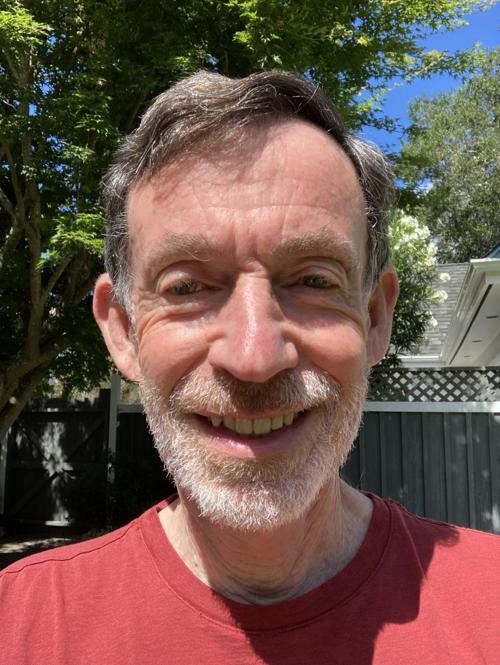 As if smoky air, the prospect of further water rationing and a heightened COVID threat weren't bad enough, I'm dealing with tossed underwear.
On three occasions over the past six weeks, I've discovered men's black boxer briefs lying on the pavement at the entrance to my street.
These finds, made on walks, have stopped me in my tracks. What exactly am I looking at? Who would do this sort of thing?
They suggested illicit night activities … in cars, on MY street.
When the first pair appeared, I stood over it like a man investigating a dead rattlesnake. I wanted to take it all in.
"Don't touch it," Cheryl commanded.
"I'm not going to touch it," I said. "Do you think I know nothing about germs?"
We tried imagining scenarios that would prompt someone — surely a kid, right? — to heave perfectly good underwear out a car window. Likely in the middle of the night when the upstanding members of the neighborhood are asleep, trying to get in their eight hours.
Sex, I said. This must involve sex.
Possibly, Cheryl said, just don't touch it.
Two days later the underwear was still there. It had been run over by dozens and dozens of vehicles.
There was no telling how many pedestrians had walked by and not stooped to remove it. No mystery there: these undies radiated toxicity.
Was there a department at City Hall that deals with situations like this?
Frustrated by the status quo, I decided to deal with the undies myself. While Cheryl was occupied, I walked down, picked up the unsavory with tweezer fingers, then held it at arm's length until I could drop it into my garbage toter.
While scrubbing my hands afterward, I felt good. My street was again safe for children and people of delicate sensibility.
A few weeks later another pair showed up. Similar style, similar placement, suggesting that what we had on our hands was a serial offender.
What's up, kid? Hiding soiled underwear from your mom? Afraid of creating a scene on laundry day?
Rather than draw Cheryl into further deliberations, I slipped out that evening and brought the unmentionable back home. Again, a two-finger hold, a quick toss, a thorough handwash.
Things were quiet until last week when a THIRD identical pair of men's underwear appeared on a weekday morning.
In search of an explanation, I shared The Mystery of the Drawers with two of Cheryl's adult children who had grown up on our street and knew the ins and outs of teen nightlife in west Napa.
A lot goes on under cover of darkness, particularly on adjacent Partrick Road, known as both a lovers' lane and home of the Rebobs, they said. Our dead-end street, which lacks street lights, has always attracted nocturnal parkers.
Indeed. When Cheryl and I lived above our garage, next to the street, during our remodeling project, I had to run off several carloads of teens who were making merry beneath our bedroom window.
In no case, however, did they toss their underwear.
Our underwear finds stumped Cheryl's kids. You figure one, maybe. But three? What we had here was a serial tosser.
I considered trying to crowdsource an explanation. There are readers of this column who are far more worldly than I and probably know volumes about Napa teen folkways.
But I'm not going to. If there's an explanation, I'm not sure I want to hear it.
I'd just like the tossing to stop.
Whoever you are, take your undies home. Launder and reuse. It's good for the environment.