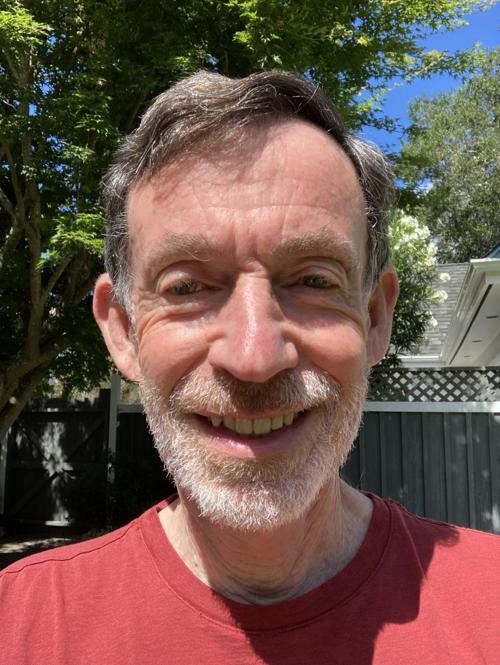 Anyone inspecting our backyard vegetable garden for the first time would likely gasp: What went wrong?
The tomato plants — such a sickly green, the leaves shriveling.
The strawberry plants — where's the fruit?
And the summer squashes — such a failure to thrive.
Needless to say, we don't do garden tours or post photos of garden bounty on Instagram.
Fortunately, we've been able to lower our expectations and not abandon the seven barrels spaced along the concrete pool skirting. Like miners 49ers, most days we harvest a few veggie nuggets.
Which is just fine. We're just two people. We don't need to harvest vegetables by the bushel.
At the start of summer, Cheryl ordered four tomato plants lovingly cultivated from seeds by Napa's Master Gardeners. To avoid our old nemesis, tomato blight, Cheryl washed our old barrels, bought some new ones, and hauled home bags of fresh, uncontaminated soil. We'll do it right this year, she said.
We also set aside containers for strawberries, summer squash, and zucchini.
This isn't an exceptionally diverse list. I'm sure The French Laundry garden is a cornucopia of veggie diversity in comparison.
Things looked very promising in early June. The tomato plants had blossoms galore. The squashes were growing vigorously. I spotted bees hovering over the strawberries.
Those first ripe orange cherry tomatoes were explosively wonderful. Anything they garnished became an instant food for the gods.
By early July, we'd harvested a few dozen orange cherry tomatoes, a stubby zucchini, and a yellow squash of modest size. Strawberries? They were taking their sweet time.
By late July the tomato leaves were curling.
The truth of our situation soon became apparent. Our tomato plants were sick and destined for a premature death; the strawberry and squash barrels would not be prolific.
Here's where some families might have become embittered. So much prep and hope for a bountiful summer, so little payout.
Instead, Cheryl and I became ridiculously thankful every day our garden yielded up something more than nothing.
Finding one plump strawberry, Cheryl would apportion it into six micro slices to top our breakfast Cheerios. Despite leaf blight, we're still eating intensely wonderful tomatoes daily, and expect this to continue into late September.
We've never picked more than a dozen tiny-to-small tomatoes in a day, but that's enough to garnish a pizza or add snap to a taco salad and feel blessed that they "came from our own yard."
I have read about people in residential towers in big cities whose only private outdoor space is their balcony where they set up containerized gardens suspended high in the sky.
How sad, I've thought. Their harvest will be piddly. Why even bother?
I don't think that way now. I now think of these high-rise gardeners as heroic. They're celebrating summer and our ancestral urge to grow things.
A single ripe strawberry, a handful of cherry tomatoes: a summer's meal made glorious.
In closing, I'd like to add an addendum to last week's underwear column where I searched for an explanation for the Champion boxer briefs that keep getting tossed on my street. A reader, Victor Connell, offered two possible explanations.
1. Aug. 5 was National Underwear Day when many people likely displayed underwear on their vehicles. Some of it blew off near my house.
2. Roadways are littered these days with COVID masks. It's common knowledge that some people, in a pinch, have substituted underwear with elasticity. I was merely discovering improvised masks
These are wonderful explanations. Thank you, Victor.