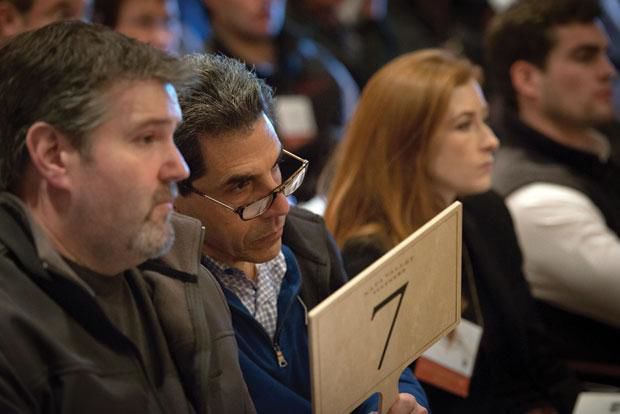 Napa Valley wines under the Premiere Napa Valley label are coming to market this week in the inaugural Premiere Napa Valley Release Week.
Premiere Napa Valley is an auction attended by trade representatives from around the globe, wine retailers and restaurant wine buyers. Each year, winemakers across Napa Valley make wines in quantities of as few as 60 bottles and never more than 240 bottles.
The wine buyers who gather for the auction are on the hunt for rare wines. Whoever buys the wine gets every bottle for his or her customers.
You have free articles remaining.
The week of Nov. 11 marks the first Premiere Napa Valley Release Week, when these wines become available.
To mark the occasion, retailers and restaurateurs are having events around the world to celebrate the release of the latest vintages of Premiere wines, including tasting and winemaker events.
"Sharing stories of the craftsmanship and creativity by which these wines are made with our customers is a very satisfying experience for our staff," said Jonathan Blue, chairman and managing director of Liquor Barn-Party Mart in Louisville, Kentucky. "Introducing customers to this level of wine-making excellence creates a real connection with us and with the winemakers who put so much thought and passion into these wines. It is a great honor for us to bring these world-class Napa Valley wines to our customers in the wonderful Commonwealth of Kentucky."
To view the current portfolio of Premiere Napa Valley wines and where to purchase them and check out 2019 Premiere Napa Valley Release week events, visit premierenapavalley.com.