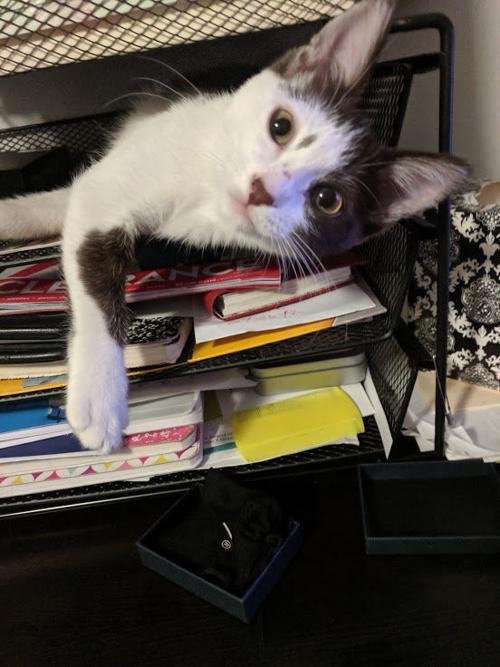 Breed: Domestic short hair
Favorite two-legged friend: Mom
Favorite four-legged friend: Onyx
You have free articles remaining.
Top Toy: Anything with strings or feathers
Top Treat: Whatever Mom and Dad are eating
Biggest Turn On: Tummy rubs and ear skritches
Biggest Turn Off: Not being allowed outside
Famous feat: Stealing our hearts as a foster so that we had to keep her
Favorite Spot: Bed on Mom's desk
Often Heard Phrase: Hello, baby girl!
Be the first to know
Get local news delivered to your inbox!