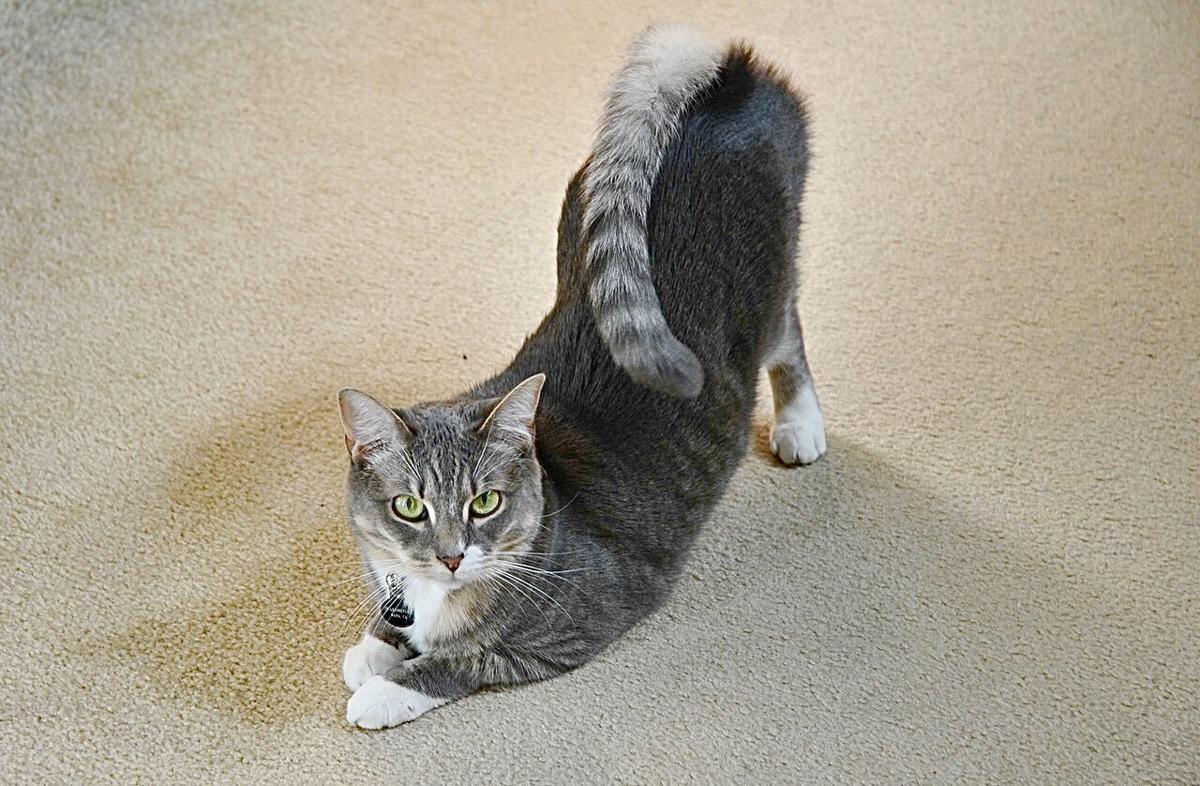 Favorite two-legged friend Me/Jeannine
Top Toy Wand and a tiny raggedy mouse.
Biggest Turn On Rub-a-dubs (pets).
Biggest Turn Off Door knock, doorbell.
Famous feat Races me to the top of the stairs and waits for his rub-a-dubs. Also able to spot a spider, fly or gnat anywhere in the house.
Favorite Spot My chair and his birdwatching window.
Often Heard Phrase "You're so silly"