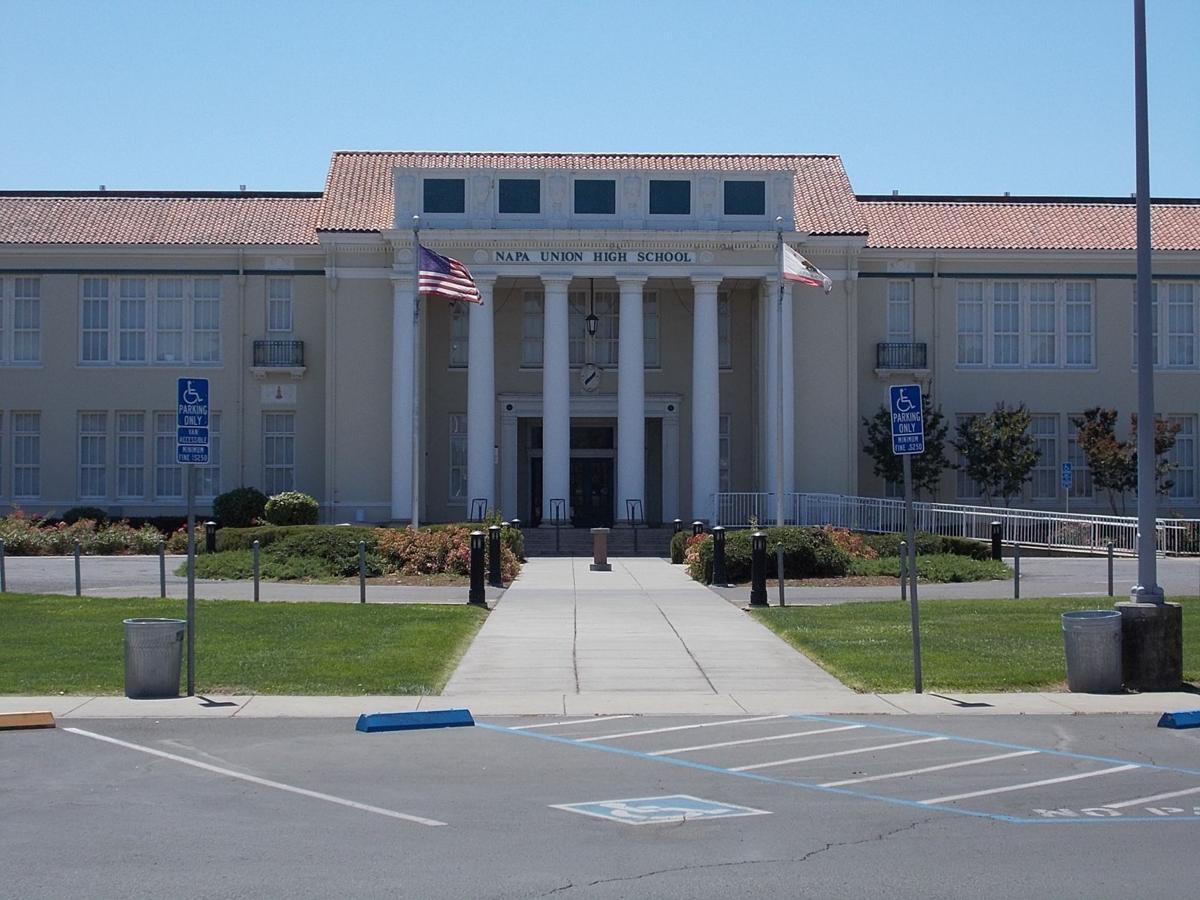 Every time I drive by that stately building on the northwest corner of Lincoln Avenue and Jefferson Street, I get sentimental.
During a very meaningful time of my early life, I spent a lot of time in that building.
After finishing the sixth grade at Salvador School in June 1942, I spent a good portion of the daylight hours of most of my next six school years attending classes in that building: the first three at Napa Junior High School and the next three at Napa Union High School.
I graduated from Napa High in June 1948.
The other three corners of today's busy street intersection have changed many times over the past seven-plus decades but that corner and the noteworthy building that occupies several of its acres remains the same, at least on the outside.
That two-story building was first occupied in the 1920s, sustained major damage in a 1936 fire, and, along with the local citizens, withstood the deprivation of the Great Depression, the trials and suffering of World War II and subsequent armed conflicts, and, most recently a 2014 major earthquake.
For many years, it has housed the offices of the Napa Valley Unified School District.
When viewed from the front, the building looks as it did in September 1942 when I first entered it as a seventh-grade student at the newly formed Napa Junior High School.
At that time, the Junior High shared the premises with Napa Union High School and the brand-new Napa Junior College (now Napa Valley College).
Because of the crowded facility, Napa High and the Junior College were in session from 7:20 a.m. to 12:20 p.m. while the Junior High was in session from 12:30-5:20 p.m.
Instead of stairs, two ramps connect the two floors and their long north-south hallways. The lower floor had the administration offices, auditorium main entrance, library, chemistry lab, Mr. Youtz's geometry classroom, typing classroom, Walter Hemmerling's book store and the cafeteria. The upper hallway had classrooms and an entrance to the auditorium balcony.
What was then the auditorium for the three schools is today's District Auditorium.
In September 1948, the first building of the new campus just north of the old campus was opened on the corner of Jefferson Street and Menlo Avenue and new classrooms were added over a several year period. Classes continued in the old building for several years while buildings on the new campus were built.
I loved that old building — still do. To me, it looks as a school building should look. I hope it stays just like it is for the next nine-plus decades.
Seems like yesterday when I first entered as a new seventh-grader some 74 years ago.
Be the first to know
Get local news delivered to your inbox!