Food, shelter, internet. Life's not the same without all three, City Editor Kevin Courtney discovered.
When COVID hit, I didn't care much that barber shops and bars had to close, nor did I have a favorite French bistro to mourn.
Annual lab tests are a big deal for City Editor Kevin Courtney. The sticks aren't so bad. It's the results he worries about.
Those overhead sounds of scratching as you lie in bed? Ignore them at your peril. 
Some people make sourdough bread during sheltering. We build fences. 
Could anyone live a whiter life than my own? 
My furlough was supposed to be all about physical labor. That's not how it turned out. 
Burger King is staging an intervention with its cows. By tweaking their diet, it said it believes it can reduce a cow's daily methane emission…
Tomatoes have been called everything from "love apple" to "poison apple" but the first home-grown now say "summer."
In many ways, summer on the farm is always a form of shelter-in-place. 
I don't know about you, but I'm not enjoying this new normal in the least. Life has become so dreary and limited, I'm climbing the walls. It f…
Monday, July 13 is National French Fry Day. Here's where you can celebrate with the best fast food fries.
It's hot across much of the country. Here are a few recipes — think smoothie bowls and pesto pasta salad — that are especially suited for extr…
Perfect selfies every time.
Home offices are great — until they transform from a concentration-supporting workspace into a drop-zone for all those extra files, boxes, gam…
You'll never forget your favorite vacation outfit again.
If you're considering planting a tree, the best resource we've seen is www.arborday.org, the website of the Arbor Day Foundation. You'll learn…
After finding no takes at $35 million, Matthew Perry is now asking $27 million for his 9,300-square-foot penthouse at the Century building in …
How to get rid of digital fatigue after staring at a screen all day, there are three plants to keep pesky mosquitoes out of your garden, simpl…
In the dog days of summer, air conditioning provides a welcome respite from the heat. But what do you do when your air conditioner gives out o…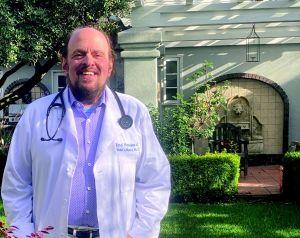 Napa Valley Health and Well Being