One car above all others is targeted by catalytic converter thieves. We own that car.
Columnist Kevin Courtney's better half Cheryl was expecting to wait months for the vaccine. Then the Christmas phone call came. 
On a Saturday outing, Kevin Courtney found himself in a town he hardly recognized anymore.
I'll tell you what's on people's minds: COVID-19, the French Laundry and Gavin Newsom. 
On a cold winter's evening, hunker close to the gas fireplace and you will not perish.
Gov. Newsom. Mayor Breed. Scribe Courtney. We all eat there.
To stay safe during COVID, compromises have to be made on Turkey Day. 
Since 1990, for 30 years, ABC's hospitality comforted Napans in good times and bad. John Henry Martin shares his memories. 
There are many unromantic truths to being a farmer, all tied in with experiences that are more beautiful than you can imagine. 
A new chef at Charter Oak, Slanted Door pop-ups at Press in St. Helena, and dinner help from Angèle restaurant in Napa. 
Casseroles are the definition of comfort foods. Here are some classics, revisited. 
Fear meat no more, here's what you're probably doing wrong! Buzz60's Maria Mercedes Galuppo has the story.
Recipe roundup: From viral trends to dressed up Brussels sprouts and gluten-free chicken strips, here are a few easy (but not boring) recipes …
Retail-style folding just got a whole lot easier.
Purchasing insurance may not be as fun as choosing new furniture and paint colors, but it's a critical part of the homebuying process. Your ho…
PennyGem's Elizabeth Keatinge tells us how you can save for a down payment on your dream home.
Blast through shower grime and save the elbow grease.
If you're spending as much time as possible at home right now, you may suddenly feel inspired to redecorate. After all, there's nothing like s…
Selling some items rather than throwing them away has a number of advantages. PennyGem's Johana Restrepo has more.
Finally a way to free up your outlets.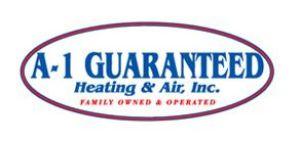 A-1 Guaranteed Heating & Air