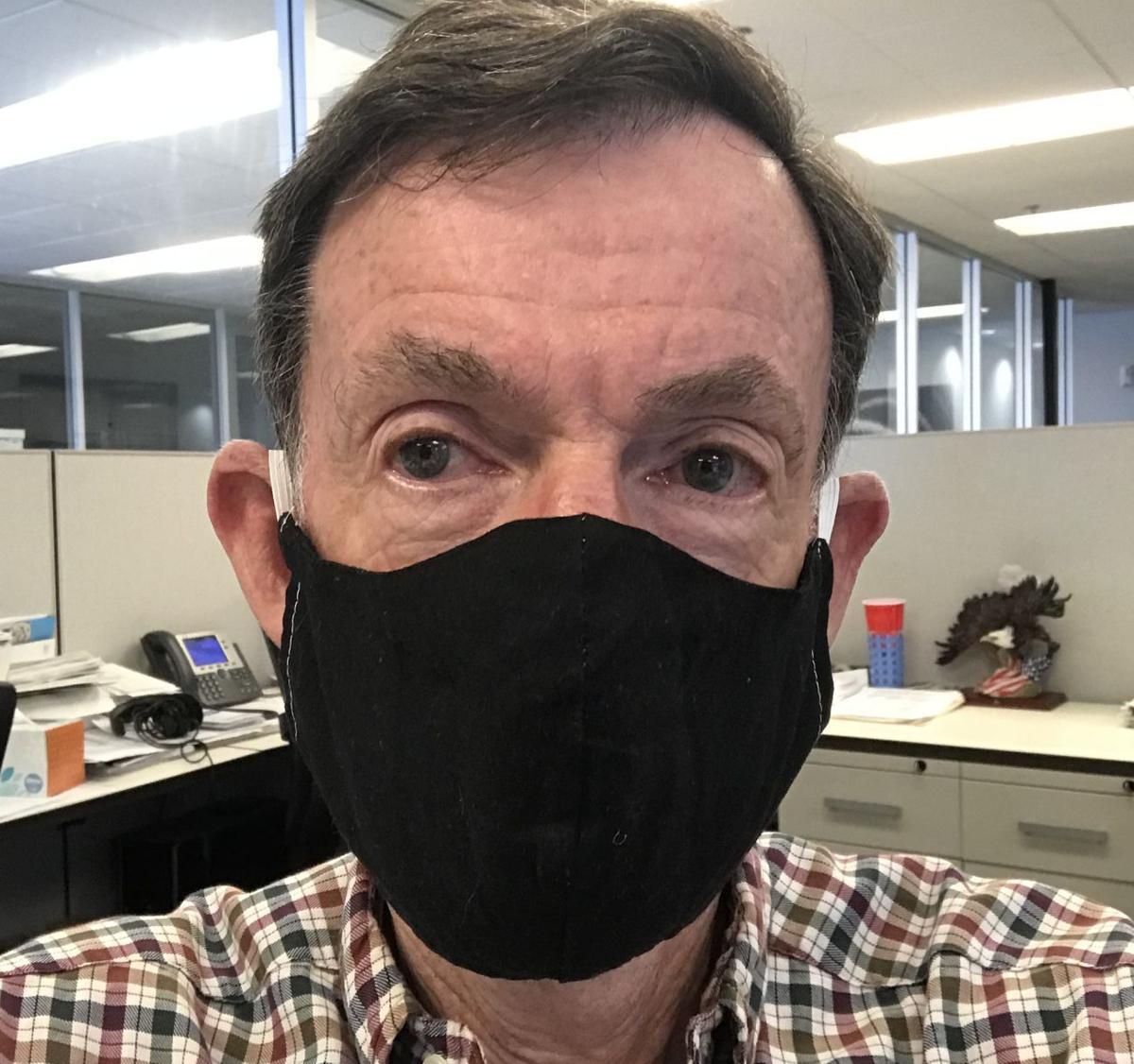 Call me deluded, but I'd thought that my house and my street were exempt from PG&E preemptive power shutoffs this year. Hadn't they rejiggered their system to keep city dwellers juiced in high wind events?
Not so. My street at the western-most edge of Napa got shut off last Sunday afternoon. Meanwhile, every city home to the east of us still had power.
Should I be complaining when more than 11,000 Napa County households were similarly unplugged?
Yes. We're city residents, not folks out in the boonies.
We were given 48 hours warning, which is invaluable. We would have time to prepare for living off the grid. Sudden outages are the worst.
But announced outages are second worst. Life as we knew it would be coming to a halt and we had two days to fret about it.
No lights, no hot water, no streaming entertainment, We'd be living in a shell of a house, staring at a packed fridge that was off limits lest everything spoil.
Didn't we own a generator for situations like this? Of course not. This WASN'T supposed to be happening to city residents, or so I'd thought.
As we put together a survival plan on Saturday, Cheryl glanced at the latest PG&E notice on her phone and cried out: The outage had been moved to TODAY!
This news hit like a bomb blast. I staggered indoors to fortify myself with lunch. Cheryl ran bath water. She wanted to have one last good soak.
While eating, I contemplated the latest news and something didn't seem right. Sure enough, Cheryl had misread the PG&E notice. The shutoff was still a day away.
We were giddy. We were inmates on death row who'd gotten a reprieve from the governor.
Cheryl celebrated by feasting on tortilla chips, balanced nutrition be damned. I puttered around the yard like a guy with all the time in the world.
We awoke Sunday with a reprieve hangover. It was time to get ready for a two- or three-day shutoff. We had the drill down cold from previous years' experiences.
Buy ice for the cooler. Haul down glass pumpkins and load them with battery-powered lights for room illumination. Renew our pledge to NEVER open the fridge until the ordeal is over. Move the car out of the garage. Plan survival meals.
I made lunches for Monday and Tuesday that I intended to store in the refrigerator at work. Cheryl stuffed our cooler with food odds and ends. We charged all our devices.
This is like packing for camping, I said.
Reluctant camping, Cheryl said.
The power went off at 4:15 p.m. Sunday. For dinner, we solemnly ate a leftover mushroom/rice dish reheated on our propane grill, then capped the evening off with a neighborhood walk in the dark.
Depressing, just depressing. EVERY neighbor east of us was fully electrified and living large. Some with electricity to spare were even pumping up Halloween inflatables.
We returned to our lifeless house at 7:30 — way too early to go to bed. So we sat in pumpkin light and forced ourselves to talk about random stuff. By 8 we'd run dry, so we sponged off and went to bed and listened to the wind howl.
I left before dawn to get my breakfast at Starbucks, then eat at work while digesting storm news on my Register computer. Cheryl did something similar, using her employer's lighted restroom to put on her work face.
That night's home scenario was similar to the evening before. Tuna sandwiches by pumpkin light, then a really long walk through adjacent subdivisions, all of them lit like Christmas trees.
We returned home in surprisingly good humor. Encountering almost no traffic, we'd walked the streets as if we owned west Napa. A waxing moon added a magical touch.
We didn't retreat to bed until nearly 9.
I'd expected to return from work Tuesday evening to find the power back on, but no such luck. The dystopian roar of neighbors' emergency generators engulfed our property. The shutoff was now at 48 hours and counting.
We rewarded ourselves with a meal out. When we got back after 7, the power was back.
My hot shower was beyond delicious.
Kevin can be reached at 707- 256-2217 or Napa Valley Register, 1615 Soscol Ave., Napa, 94559, or kcourtney@napanews.com.
Be the first to know
Get local news delivered to your inbox!