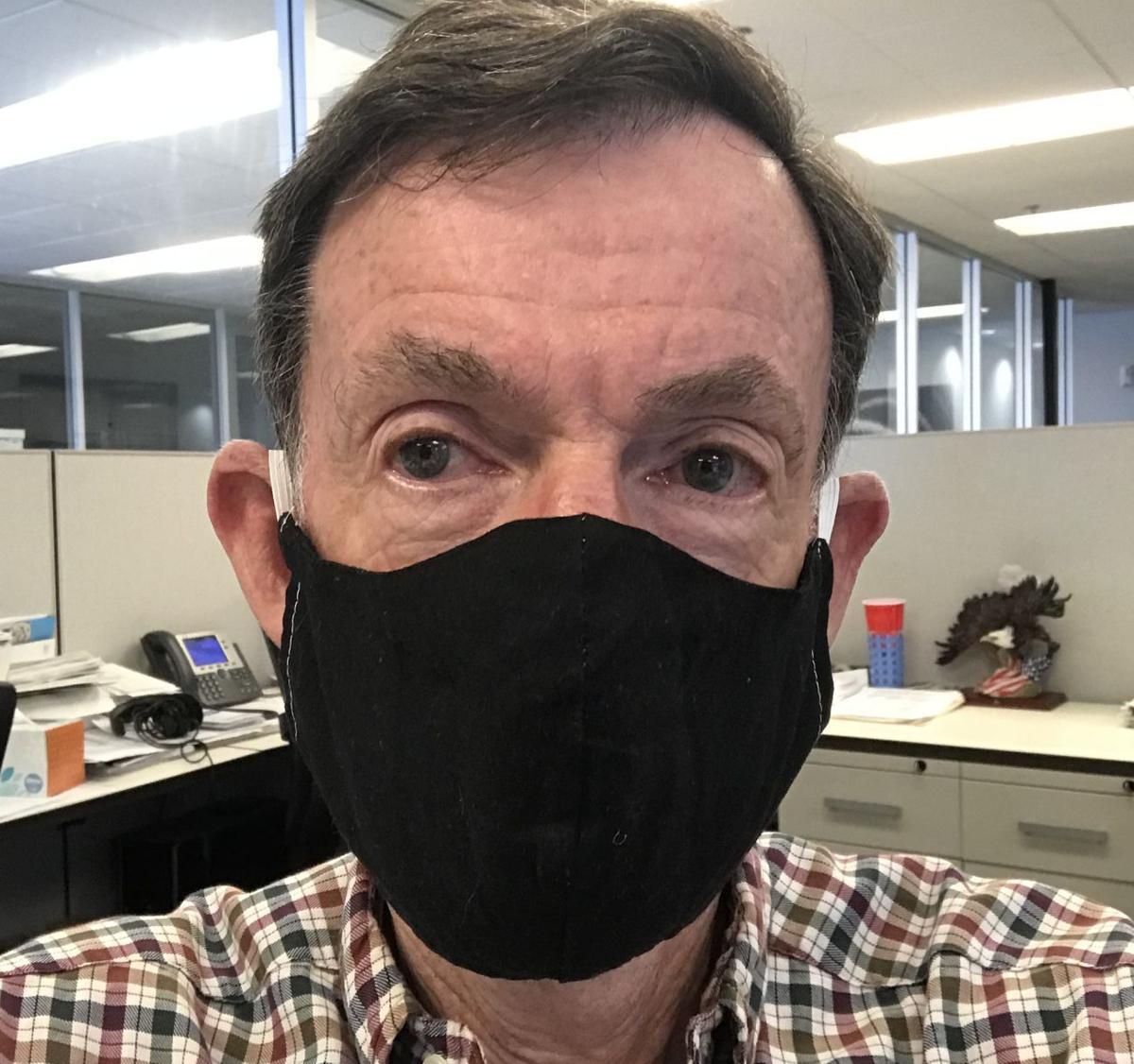 My sisters have been thinking of me.
They were moved by the lurid TV images of the western landscape on fire, the skies across the Bay Area a hellscape.
"The fires out there look terrible," texted my sister in Florida with whom I normally only have contact at Christmas.
"I'm hoping you and Cheryl are OK," echoed my sister in Tennessee, another watcher of national news.
Glad to be in your thoughts, I replied to both. But right now we're not in fire danger; it's a bad air crisis. We're all hunkered down. Like Londoners during the Blitz.
Did national news mention our heat wave? The 112-degree reading on our porch Labor Day? Can the South top that?
When we have earthquakes, I brag about those, too.
In truth, repeated buffering by extreme weather has diminished some of my natural ebullience. A person can take the new abnormal for only so long.
Beaten down by the heat, on Labor Day I did what I would otherwise never do: I volunteered to go with Cheryl to Costco.
Life's options shrink when it's 112 degrees and your home doesn't have air conditioning. Do I fry eggs?
I had been aggrieved that Costco has taken away free nibbles due to COVID, but now the lure of air conditioning was enough. While Cheryl did the heavy lifting, I'd spend my time strolling in cool comfort among the big-screen TVs.
We sailed over to Fairfield. No traffic. Ditto when we pulled up to the Costco gas pumps.
Because Costco is CLOSED on Labor Day.
The joke was on us. Ha, ha.
We beat it home and closed the door tight.
The heat wave broke only to be followed by toxic, ash-laden skies maybe not seen since the time of the dinosaurs.
That's how I came to learn about AQI readings and began checking them hourly.
When Napa's AQI went into "unhealthy" territory last weekend, Cheryl went into lockdown. No morning walks. Instead of opening windows for fresh air, we practiced entombment.
Her self-sequestering had a trickle-down effect. I became sequestered too.
I was sure my lungs could handle a short walk in bad air. If the effect were no worse than smoking a half pack of cigarettes, I'd survive.
Cheryl didn't like my analogy. Walks were off the table, but she counter-offered: How about another Costco try?
The store was open this time. We save 70 cents a gallon on the gas, plus an untold amount more on our $300-plus grocery and merchandise tab. I even got my seasonal flu shot. I left Costco feeling bulletproof.
That was last Saturday. On Sunday we ventured out into the bad air only once to buy COVID masks with special tightening features at the Gap outlet. Cheryl got the last packet on display.
Since we were there, I bought cargo shorts and a plaid short-sleeve shirt on a deep discount. When asked if I wanted a sales receipt, I said yes. I didn't want to be tackled for a shoplifter as I skipped out of the store.
We killed a few more hours Sunday afternoon vacuuming the house, both normal dust and the ash that had blown in the night I ignored Cheryl's protestations and had opened windows for cooling.
Monday morning, before dawn, the AQI was still "unhealthy," but I'd had enough of cowering indoors. I slipped out of bed and suited up.
I ran for 45 minutes in air that had more texture than is normal, but I felt good.
What did those Londoners do during the Blitz? Did they just curl up and wait to die?
Kevin can be reached at 707- 256-2217 or Napa Valley Register, 1615 Soscol Ave., Napa, 94559, or kcourtney@napanews.com.