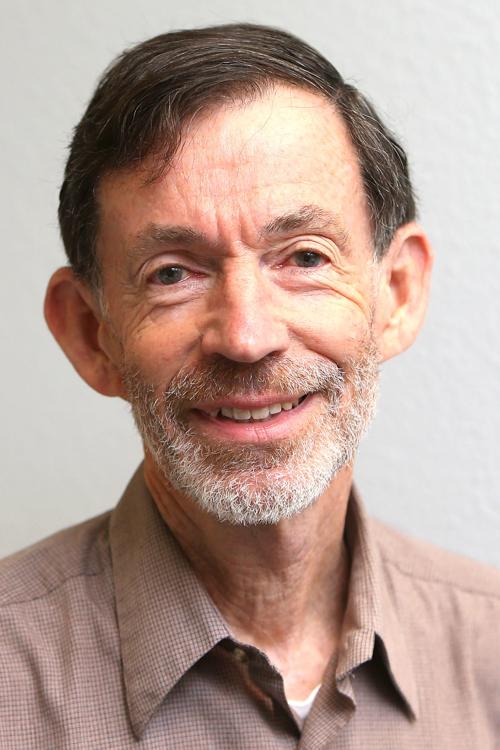 On the first weekend of shelter-in-home, Cheryl and I scrutinized the criteria for going out, then crafted our plan.
Did we bend the rules? I'll let you decide.
Our Saturday routine often involves Oxbow Public Market for breakfast and select grocery purchases, then a visit to a supermarket or home improvement store on the way home.
Given the new prohibitions against rubbing elbows with humanity and indoor consumption of food in public spaces, we made adjustments last weekend. We'd do takeout from Model Bakery, scan the goods at the Oxbow's produce market, visit the relocated Farmers Market nextdoor, then eat on a park bench, all the while never bunching up with others.
Was this agenda too ambitious for the times? Was there too much pre-coronavirus normalcy?
The governor had told 40 million Californians to leave the house only for necessities. Is a fresh scone a necessity?
If these businesses were legally open and selling food, we rationalized that our plan would be OK.
Well, Model Bakery wasn't open. It was closed due to an oven fire.
Inside the market, while Cheryl was buying bread and sweet potatoes, I ran into a reader of this column who said she'd been holding up well in these stressful times, then lost it when she read that morning that Kenny Rogers had died.
She sobbed for Kenny, but more so for what the virus was doing to life on planet Earth.
After a quick walkaround the farmers market, we bounced to Le Paris bakery on Brown Street and bought baked goods, observing six-foot separation the whole time.
Now where to eat? Conditions outside were frigid, so we went to the Register building and ate in a desolate lunchroom after disinfecting ourselves and table surfaces per posted instructions.
A bit weird, for sure. We were feeling our way with the new protocols.
Next, a visit to Home Depot which was open as an essential community service. We had two missions. Number one: Vinyl fencing — temporary protection so we could take down and replace a wood fence damaged in a winter windstorm.
Number two: 10 bags of mulch, on sale, for the yard.
I didn't know if mulch-shopping fit the intent of the home-sheltering rules. Were some Home Depot department on-limits and others off-limits? Mulch would certainly allow Cheryl to spend more quality garden time in the weeks ahead.
Home Depot had few shoppers. We didn't linger. Only once did we violate the six-foot rule — when the clerk leaned over to scan the mulch.
That was our big outing of the weekend. Once we got home, we dug in. We watched two movies ("Ford v Ferrari" is better than you might think), read hours and hours of COVID-19 news, filled out the federal census online, took two hikes and Cheryl made a Sunday morning coffee cake.
Maybe not everyone is exercising out of doors during the shutdown, but a lot are. Walkers were streaming up Partrick Road as if there had been a fresh Rebob sighting.
I passed a travel agent I hadn't seen in years. With international air travel and European river cruises dried up, here he was.
And on the side of the road, where people normally toss beer cans and fast food wrappers, a sign of the times: an empty Purell hand sanitizer bottle.
In the span of a week or two, Purell had gone from life-saving squirt to just another piece of litter. Way to go, America.
A second walk took us to Browns Valley Market where Cheryl snapped up the last bag of dried black beans (pulses!) and a bunch of broccoli. I told the cashier I'd be willing to wait for the egg case to be restocked.
This drew the weakest of smiles.
Kevin can be reached at 707-256-2217 or Napa Valley Register, 1615 Soscol Ave., Napa, 94559, or kcourtney@napanews.com.
Be the first to know
Get local news delivered to your inbox!