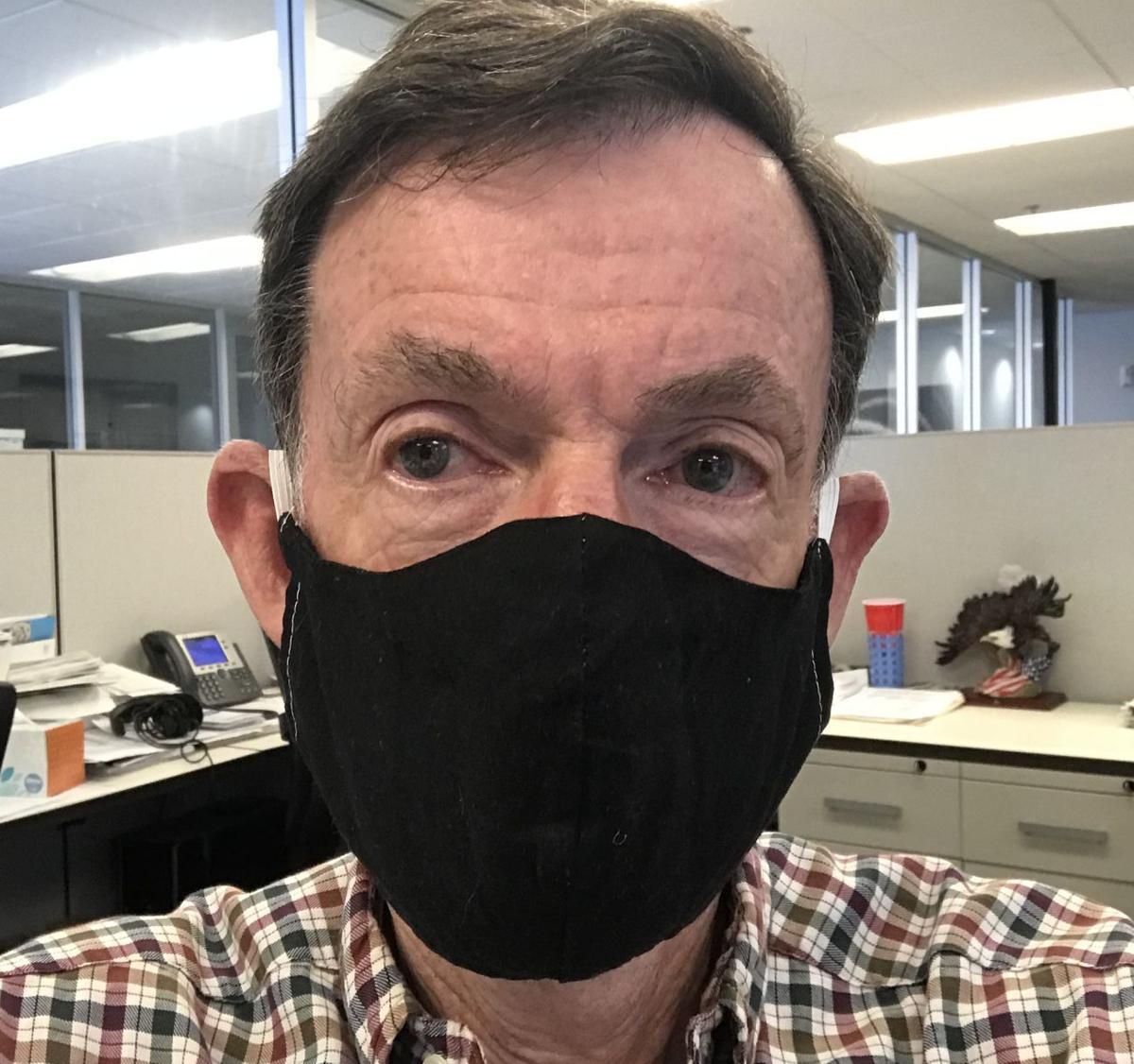 Every husband feels the pressure of doing right by Valentine's Day. For me, expectations are greater than for most.
Valentines happens to also be our anniversary, giving the day more significance than, say, a simple box of chocolates can express.
And that's not all. Cheryl decided we should get married on Feb. 14 so she could "redeem the date." Her first marriage had officially ended on Valentine's.
No pressure, Kevin, no pressure.
We're offering our best deal ever with this Editor's Special. Support local news coverage by subscribing to the Napa Valley Register.
If left up to me, I wouldn't have chosen to share our anniversary with every amorous American. A little privacy, please.
Also, the competition for restaurant reservations is fierce on Feb. 14.
We've sometimes deflected a week. Last year we went on an anniversary jaunt to Carmel the week after. No crowds.
But that was pre-pandemic. Traveling this year didn't feel right.
Cheryl proposed we stay home and order out — something we hadn't done during the pandemic despite many temptations.
Hers was a modest proposal for such a big moment in our shared lives. A relatively frugal one, too.
Cheryl went exploring on three or four local restaurant websites, but none of the menus spoke to her. Pastas are over-rated, she said. Do French fries travel well? Also, the prices seemed steep if we were going to stay home and dine at the same table where we eat endless taco salads.
Every time she reached an online dead end, she'd pause to rhapsodize about her sentimental favorite, Rutherford Grill, with its delicious French dip au jus, barbecue ribs, iron skillet cornbread and wild rice salad.
How to explain such restaurant love? Some of it may go back to our dating days when we once squeezed onto the only available stool at Rutherford Grill's bar to have dinner. Such a memorable feat could not be pulled off today.
Unfortunately, Rutherford Grill was in Rutherford, halfway up the valley. The idea of throwing ourselves into Sunday holiday traffic in overcast weather for a round of cornbread and a drippy meat sandwich seemed excessive.
Time passed. We couldn't lock in a plan. By early Sunday afternoon, we were sprawled out in our family room, consumed with lethargy. Marriage celebration? Not in the cards.
Then a bolt of inspiration struck Cheryl. Rutherford Grill! she exclaimed.
Such enthusiasm was not to be resisted. She tapped in our menu request. We assembled ourselves and hit the road.
We were giddy. Bring on the French dip! Bring on the white cheddar enchilada! Don't forget those trimmings!
There was nothing humdrum about our drive Upvalley. Mist from the Scottish Highlands hovered on the ridges. Brilliant mustard carpeted the vineyards. Selfie-taking tourists wallowed among the yellow flowers. SHEEP — honest-to-goodness herds of SHEEP — chomped right up to the highway's edge.
In short, the Upvalley was a total frolic. People were having fun to the left of us, to the right of us and all we had to do was gawk. The concentration of celebrants at the Welcome sign, located across from SHEEP, was so great I thought we'd happened upon a shoot for a movie.
Rutherford Grill, whose patio was its own festival scene, had our order stacked and bagged and ready to go.
Forty-five minutes later, back in west Napa, our food orgy began.
Everything from Rutherford Grill tickled a taste memory, making the dishes seem a gift from the culinary gods. We reveled in the sweetness of nostalgia.
Cheryl thought this was an inspired ending to our Valentine's day. And because we exercised portion control, we had leftovers for Monday night too.
WATCH NOW: THE JOURNEY OF VALENTINE'S DAY FLOWERS
SEE PHOTOS OF NAPA CITY'S MOST EXPENSIVE HOME SOLD IN JANUARY FOR $1.9 MILLION
Catch up on Napa County's top news stories
Kevin can be reached at 707- 256-2217 or Napa Valley Register, 1615 Soscol Ave., Napa, 94559, or kcourtney@napanews.com.