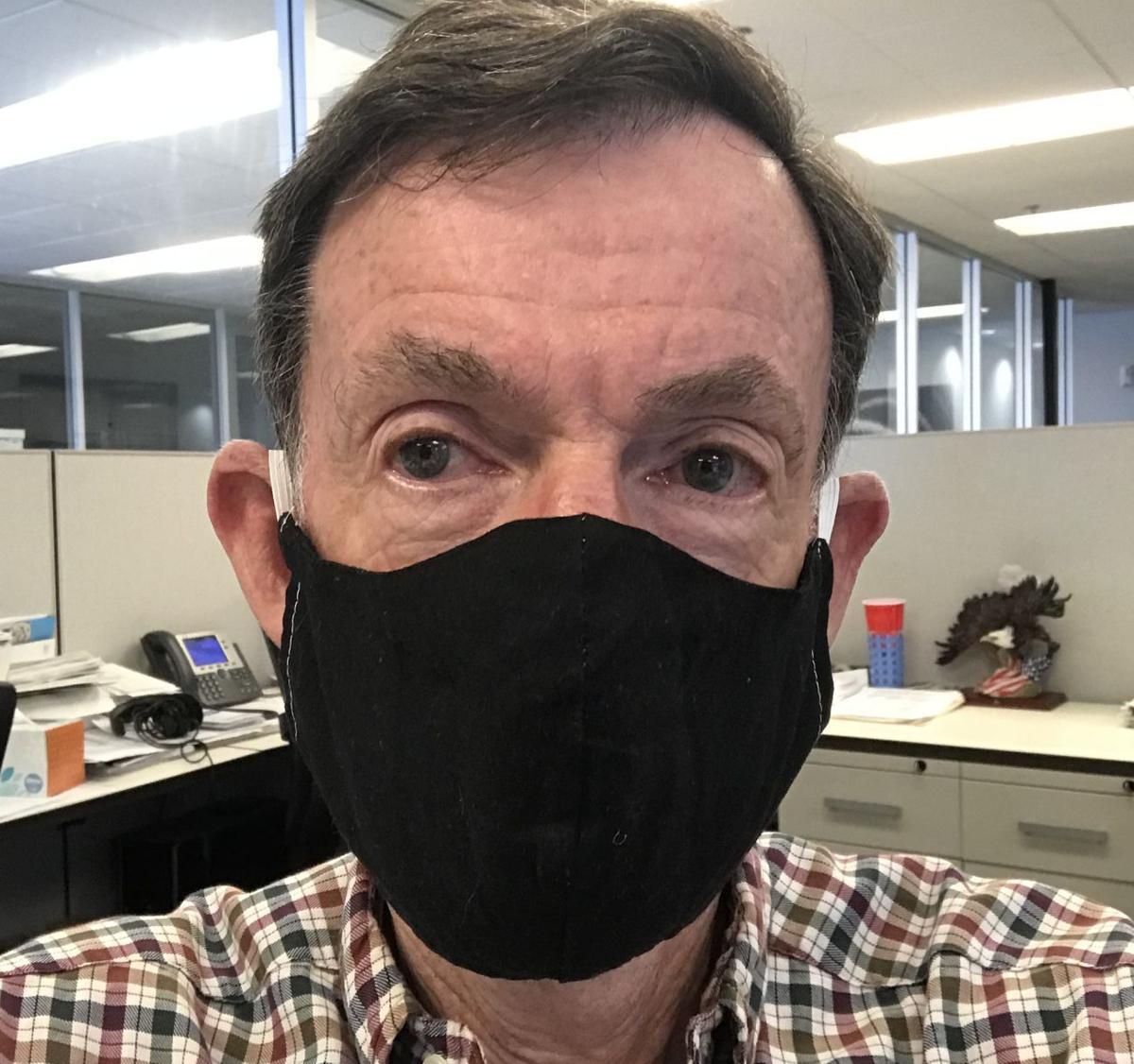 When it comes to picking up litter along public rights of way, I'm the lightest of lightweights.
As I learned after writing my column last Sunday about dabbling in trash removal, there are some true heavy hitters in the Napa Valley. Their zeal for retrieving discards along local roads is that of a vineyard owner harvesting Cabernet.
Like most obsessions, litter retrieval tends to start small — a styrofoam container here, a soda bottle there, then it grows into something resembling a leisure lifestyle.
Susan Hamilton Bennett reminded me that one reason I find litter to pick up on Partrick Road is that her dad, Harry Hamilton, called the Prince of Partrick for his daily garbage extraction, died four years ago, leaving a void.
Hamilton, the county's public works director from 1969 to 1991, devoted his retirement to serving his neighbors, she said proudly.
Bill Bishop said he started picking up trash along a two-mile stretch of Milton Road in 2008 while talking to an ailing brother in Chicago. Before long, he was carrying a trash bag and picking up "anything larger than a cigarette butt."
"Rumors flew about that I was in dire financial straits, needing to make a buck or two on recycling cans and bottles," Bishop said in an email. Not so. "I just hated to see the trash blemish my walk."
"Roadside trash is like a cancer. Once it rears its ugly head, it continues to fester," he said.
Twelve years later, Bishop is still at it. While walking and picking, he thinks of his brother who subsequently died and accepts thank-yous from neighbors. "I tell each of them that I only do it to ... enjoy the natural beauty of living in the Carneros. My brother would be pleased."
Carrying a 5-gallon bucket and a grabber, Dave Wagner used to snare trash along Old Sonoma Road up over the notch. He would pile up the big stuff and return in his car to retrieve it for his household bin.
"Picking up trash teaches one just how inconsiderate humans are to our environment," said Wagner, who has since joined a gym and no longer goes on trash walks.
Then there's Norm Manzer, a St. Helena resident who attacks trash with the zeal of a pit bull.
"You might recall the Day-Glo signs that would be tacked up high on utility poles up and down Hwy 29 and within the City of Napa (Horse-A Rama at Cal Expo, Hempcon at the Cow Palace, etc.)," Manzer wrote.
Driving a SUV equipped with an extension ladder, Manzer would cruise Napa at dawn and take down those garish offenders. He corralled as many as 70 signs in four hours, he said.
"As I drove home and saw Napa so clean without those signs, I always felt like I had just taken a shower with a high pressure fire hose," Manzer recalled.
After one foray, Manzer he showed his Day-Glo haul to the city's planning manager. In short order, the signs stopped appearing, he said.
Manzer, who regularly patrols roadsides at Silverado Trail and Deer Park Road, wishes the county would do more to curb litter. In September, he wrote a beseeching email to Steve Lederer, the county's public works director.
In his response, Lederer said he was sympathetic. Indeed, he once headed up a garbage pickup team on his own road, he said.
Unfortunately, what with COVID, the wildfires and staff reductions, the county's ability to tackle litter is "very limited," Lederer wrote. Without a specific funding source, the status quo will remain.
Manzer had asked about the county using jail inmates, but Lederer said that potential labor supply had been reduced by COVID rules. Also, inmate crews are expensive, requiring a correctional officer, a passenger vehicle, a truck and bathroom facilities.
Last week I wrote to Lederer and told him that I, too, had gone down the litter rabbit hole. Did he have any further advice on the topic?
Lederer gave a five-point response.
The county appreciates volunteer efforts and would welcome more, he said. Despite appearances, the county picks up "tons" of dumped couches and appliances every year. The ban on plastic bags has been hugely beneficial. And "the amount of waste that blows out of the back of pickup trucks is huge."
And finally, this bit of wisdom: "We're all in this together; if no one drops litter, no one else needs to pick it up."
WATCH NOW: CONSERVATION CORPS IN BERRYESSA HIGHLANDS BURN AREA
CHECK OUT PHOTOS OF NAPA VALLEY'S NEW WELCOME CENTER(tncms-asset)593f1bb8-25f9-11eb-9670-00163ec2aa77[1](/tncms-asset)
Catch up on Napa County's top news stories of 2020
In case you missed it, here is a look at the top stories of 2020.
Kevin can be reached at 707- 256-2217 or Napa Valley Register, 1615 Soscol Ave., Napa, 94559, or kcourtney@napanews.com.