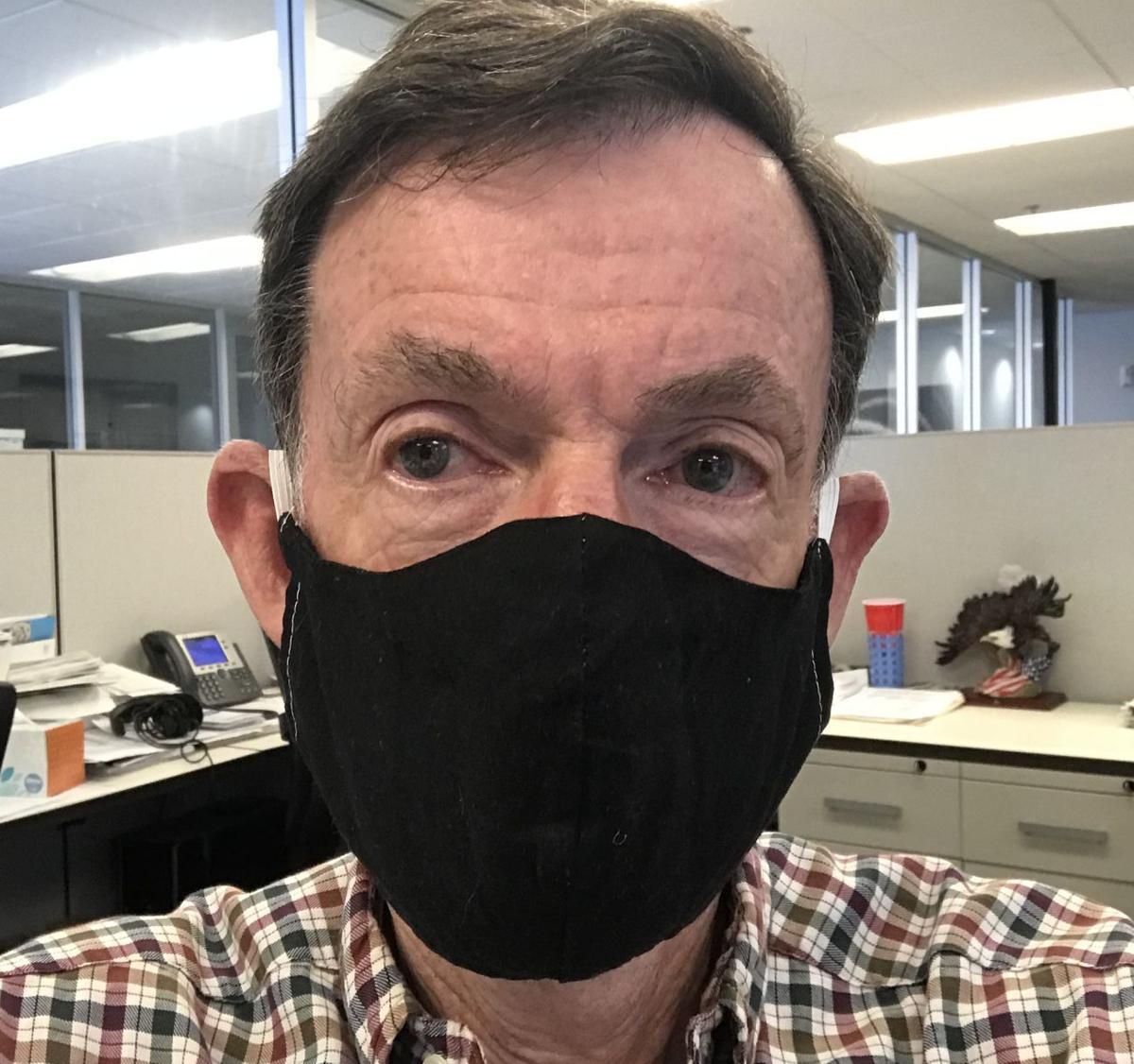 Is it noble to pick up trash along a public road or is it slightly loony?
There's litter everywhere, but most people work hard not to see it. They sail on by.
And for good reason. Once you stop to pick up other people's trash, you cross over from regular dude to crazy guy. In my case, crazy old guy.
It's not a great look. If it were, we'd all be trash pickers.
The issue arises during our weekend walks up a one-mile stretch of Partrick Road in west Napa. It's a nice walk with lots of natural beauty and a smattering of houses that somehow enhance the experience.
It's hard to ruin a stroll like this, but sometimes the eye latches onto a gooey nachos tub or tossed beer can and I think, Who would do this? Will it decay or am I destined to see it forever?
Usually I tell myself not to worry. A trash kook will pick it all up.
Sometimes this happens, but generally not. At least not quickly. The debris just sits there and begins to breed more trash.
Starting about a year ago, I had an epiphany. I would become a trash activist and clean up my stretch of Partrick when the litter reached critical mass.
This is light duty compared to what crews in orange jump suits confront on major highways. Those guys seem to fill up huge garbage bags every 100 yards or so.
Motorists along Partrick are not nearly so prolific. When I set out on a recent Saturday, I carried a small plastic bag that I figured would be adequate for the entire two miles up and back.
Wear gloves, said Cheryl, who finds my project slightly distasteful.
Not necessary, I said. Most of this stuff has been baking in the sun for weeks. It's been rendered sterile.
Litter does not hide from you. It taunts. Dare you bend waaaay over and touch me? Dare you risk rubbing up against poison oak?
I was so focused on snaring bottle caps and ketchup packets that I didn't hear another walker approach from behind. Good job, she called out.
When I explained my project, she volunteered to help. When I got to her house further up, I could swap out my bag for a new one that she would put out for me.
She, too, was a trash vigilante. I was tackling a relatively pristine part of Partrick, she said. If I wanted to step up my game, I should go to the very top where young people park and toss prolifically. She was always calling the county to get on it.
Note to self: Don't go where she goes. My section of Partrick is easy, except for a pullout that attracts periodic dumps.
This pullout was not part of my day's agenda. Despite a sign that reads, "24 hour video surveillance," the trash there can be overwhelming. And yucky.
As we walked by on pickup Saturday, Cheryl observed, "Isn't that a condom?"
I did not switch out bags at the neighbor's driveway. I hauled my entire catch home for analysis.
Putting on my urban trashologist hat, I conducted an inventory on my front porch.
Plastic wrapper for Samurai coated peanuts, label for "1 honey berry cigar," a Laffy Taffy wrapper, four sections of frayed but clean toilet paper, a black plastic thingie, a receipt for $32.95 from Zeller's hardware, five Jack in the Box ketchup packets (two unopened), packaging for Jack in the Box fries and burger, one Capri Sun drink packet, a parking lot ticket, a S.F. Chronicle bag, one Bud can, one Modelo bottle, a strip of carpet insulation, a Wyoming Gourmet Beef wrapper, an expired 2019 DMV vehicle registration, one Marlboro butt, one styrofoam packing peanut and a dozen other even less noteworthy objects.
Individually, every item was so very insignificant. Nothing but trash.
But scattered along a mile of rural road? A blight on nature and the human spirit.
Kevin can be reached at 707- 256-2217 or Napa Valley Register, 1615 Soscol Ave., Napa, 94559, or kcourtney@napanews.com.