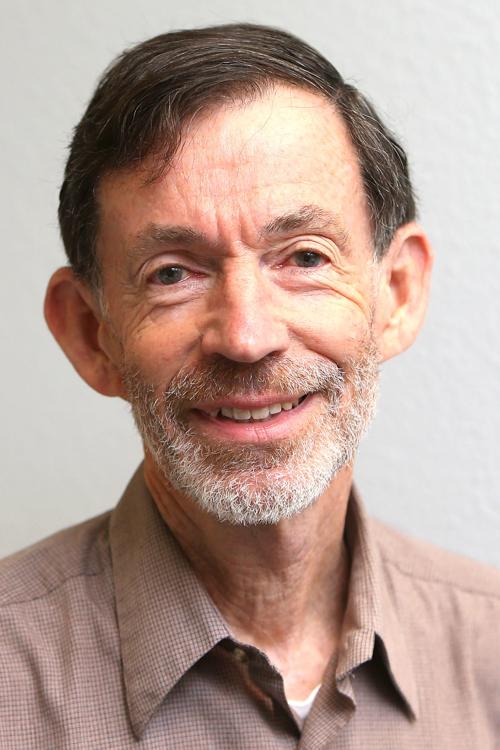 Until the coronavirus, I did most of my worrying about small things. A leaky faucet, for example, could drive me crazy.
That made me a small person, but I was happy being small.
It's different now. Our world is beset; much of daily life has ground to a halt. This leaves us hungering for the personal connections that have fallen away during shelter-in-home.
That's even true for me, and I get to not-shelter-in-home for 40 hours a week when I go to the Register office.
I spent a big chunk of last Sunday reaching out by phone to relations in Tennessee, Indiana and Southern California, while Cheryl set up a Zoom studio in the living room for a 70-minute video chat with her three children in Oakland, Sacramento and Sonoma.
How effective are video conferences as tool for family togetherness? Judging from the eruptions of hilarity seeping from the living room, very.
There was as much laughter and emotional volatility in this Zoom chat as from any flesh-and-blood gathering that, in normal times, we would be having on Easter or Mothers Day.
Indeed, maybe more. Everyone was staring directly into the faces of everyone else. No flicker of emotion got missed.
Meanwhile, in the family room, I was picking off my distant relations one by one. There's a term for this: binge calling.
And that is so NOT me. I may frequently think warm thoughts about you, but rarely will you hear the sound of my voice.
Just a few short weeks ago, California was a COVID-19 hot spot and Nashville was an oasis of public health. Not now, Dorothy said. Their school closures and sheltering-in-home edicts mimic California's.
To stay sane, Dorothy was playing bridge online and using Zoom for her Bible study group. Ousted from his workplace, her husband had thrown himself into home projects. "He's been power washing everything," she said.
Next I reached out to Ellen in Indiana — my brother's widow — who had returned from a pre-lockdown reunion with girlfriends. Their craft activity reflected the times: They had made a batch of sanitizer.
If Joe were alive, the coronavirus pandemic would have terrified them both, she said. His immune system, weakened by multiple myeloma, would have been no match.
She was glad Joe wasn't here to experience this terror, she said, then caught herself. Of course she would want him here ...
When I reached my son Dennis in Long Beach, I found him cooped up at home where he's been working side by side with his wife, a teacher, and their perpetually-in-motion 18-month-old daughter who can no longer go to daycare.
I'd caught Dennis in a somber moment. His family was surviving the densification of daily life, but at a considerable loss of sleep. At least Helena and the family cat appeared to be thriving, he said.
If all you knew of their household was toddler Helena's Instagram, you'd think the family was swimming in goofy moments.
Helena staggers around with a box over her head. In another video she's wearing pants as a hat as she bobs and weaves and chortles to herself.
Then there are the videos of Dennis and Helena making blubbering sounds and distorted facial gestures into the phone. "Nobody is losing it. Everything is normal," he comments dryly.
This is quite the change for Dennis, who in regular times works in a law office on non-goofy business matters.
Not only has this coronavirus shutdown reduced him to blubbering, but he's letting his red beard grow and reported giving himself his first home haircut.
The Dennis that now stares out from my cell screen is barely recognizable. Is he going feral? Is that what home confinement can do to a man?
Editor's Note: Because of the health implications of the COVID-19 virus, this article is being made available free to subscribers and non-subscribers alike. If you'd like to join us in supporting the mission of local journalism, please visit napavalleyregister.com/members/join/.
Kevin can be reached at 707-256-2217 or Napa Valley Register, 1615 Soscol Ave., Napa, 94559, or kcourtney@napanews.com.
Be the first to know
Get local news delivered to your inbox!