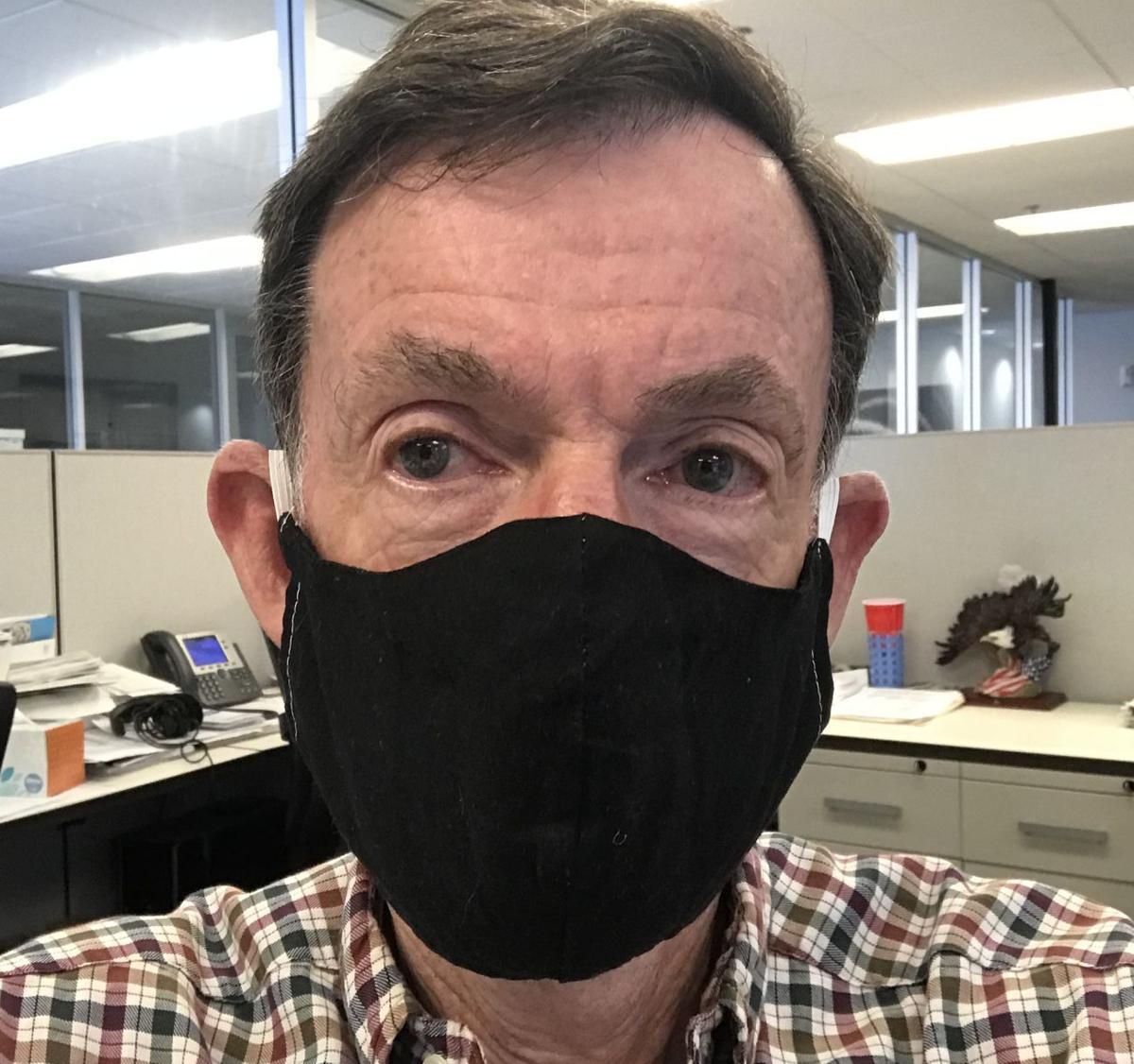 We were both sound asleep when jackhammer blasts erupted two rooms away.
BUZZ, BUZZ, BUZZ. Then more BUZZES.
Like a semi-tractor truck on your tail, hitting the horn so hard your heart jumps into your throat.
Only it wasn't a semi. It was Cheryl's cellphone erupting like we'd never heard it erupt before.
After the honking came the stern message: "EXTREME FIRE DANGER AND SEVERE WINDS. EMERGENCY ALERT!!!!"
It was 1 a.m. Cheryl bolted from the bed and shouted for me to get up. We have to evacuate!
I just lay there, stupefied. I'd slept through much of the message blast and wasn't fully with the program.
We just got an evacuation order, Cheryl snapped. Smell the air coming into our bedroom — it's hot and smoky.
Indeed, the breeze was unsettling, but I balked at declaring a household emergency.
The Glass Fire had erupted the day before, but that was Upvalley, not Browns Valley. Is there a Napa fire to worry about? Why don't we hear sirens?
In Cheryl's mind, this was a replay of 2017, the first night of the Atlas, Tubbs and Partrick fires when city firefighters went down our street advising us to pack our things as the hills to the west glowed orange.
That was a bad, bad night for Cheryl. I abandoned her for duty at the Register, leaving her alone to pack the car with valuables and water down the house and yard.
Cheryl hadn't forgotten the drill. As I processed things from under the covers, I could hear her upstairs, digging out photos and other memorabilia and hauling down empty boxes for our essential records.
That's correct. We didn't have a go-bag at the ready.
After assembling essentials, Cheryl went outside to inspect the threat with her own eyes. I could hear her stomping around in the quiet.
She had expected to find lights in neighbors' houses blazing as they loaded up their cars for a mad dash out of Browns Valley.
But all was quiet. And dark. Hadn't they gotten the word?
This must be some sort of a mistake, I said. We're hearing crickets, not sirens. The western hills aren't aglow. Maybe the cell blast was a prank?
Cheryl's flight impulse had weakened, but there was still hot smoky air to deal with. She went around shutting windows and doors until we were sealed tight, then rejoined me in bed.
The bed that my non-reactive body hadn't left.
The rest of the night was a restless hell.
So, what the heck had happened to us?
I put this to the people working at Napa County's Emergency Operations Center who were monitoring the raging Glass Fire that was sweeping from one side of the Upvalley to the other, then into Sonoma County.
What we experienced sounds a lot like IPAWS, they said.
IPAWS? A cat rescue organization?
Not quite. After the devastating 2017 fires, Napa County adopted the federal Integrated Public Alert and Warning System that pushes out evacuation warnings. In 2017, many household didn't get evacuation orders because they hadn't signed up for Nixle.
IPAWS prides itself on "geo-targeting." On the Monday night in question, 57,000 Napa County residents got IPAWS blasts at 1 a.m. They were supposed to be people living reasonably close to the Glass Fire.
Why did a blast show up on Cheryl's phone, a world away, scaring her out of her wits?
Apparently IPAWS isn't as targeted as it could be.
On Thursday morning, the county fired off another IPAWS, this one blanketing the city of Napa as well as the Upvalley. Again, just a warning. No new fires. No new evacuation orders.
Honestly! Wasn't everyone sufficiently on edge down valley without this?
The IPAWS that hit Cheryl's phone last Monday created a lingering trauma. When she went to bed after the false alarm, she turned her phone off.
She feared more alerts in the night.
Kevin can be reached at 707- 256-2217 or Napa Valley Register, 1615 Soscol Ave., Napa, 94559, or kcourtney@napanews.com.