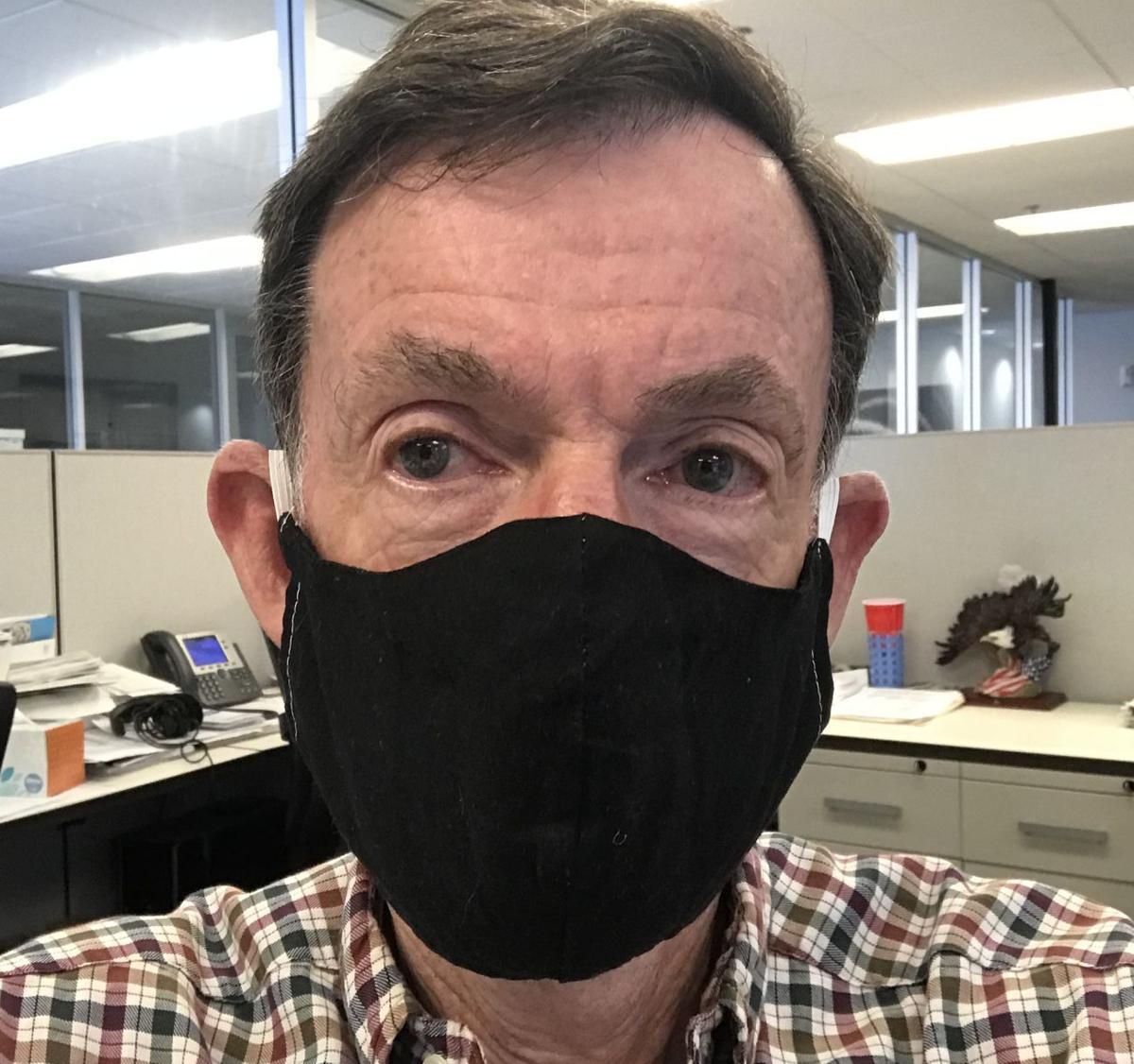 Editor's Note: Medical professionals note that symptoms such as those that Cheryl experienced are both normal and ultimately a good thing. They demonstrate that her body is creating antibodies against the COVID-19 virus. Also, a great many people have less disruptive reactions to their second vaccination. 
Being scheduled for two COVID vaccinations is like having two Christmases on your calendar.
Her first shot went just fine, with minimal arm soreness and no other side effects. Cheryl almost wanted more of a reaction, as evidence the vaccine had truly stressed her immune system.
The second shot began as a replay of the first, then took an unpleasant turn.
As we drove home from the Solano vaccination site, I said the second Moderna dose was likely to pack more of a punch. That's what news stories were saying. The first dose trains your body to recognize the threat. The body really pounces the second time.
Only Cheryl, but for the sore arm, felt fine. We went on a post-vaccination walk. Cheryl gardened, prepared dinner and felt fit enough to lead our evening exercises.
The first aftershock didn't hit until our second episode of "At Home with Amy Sedaris." Cheryl started shivering.
Big shivers. Her cocooning TV wrap couldn't contain them. Her end-of-day warm bath couldn't either.
When she crawled into bed, she was chattering like a bag of bones. I bestowed as much body heat as I could. It wasn't enough.
Let's pause a moment. Why does a body shiver? Is it because it's cold?
It's complicated. Cheryl's immune system was going to war against a vaccine that feigned the coronavirus. It was using the shivers to generate more heat with which to fry the imagined enemy.
That's what a 60-second search of the internet told me.
Cheryl was feeling better at daybreak Sunday. Good enough to make persimmon muffins and read the day's news at the breakfast table.
But after a bit, she drifted to the bean bag chair and pulled it close to the gas fireplace. And there she slumped. Shivers had been replaced by fever and lethargy.
She stayed curled on the bean bag all day, even skipping lunch. Every bit of energy had drained out of her.
Seeing her in a deflated state was not overly concerning. Fever and fatigue are common for a day or three after a vaccination. Also, it was cold and wet outside. I wished I could curl up on a bean bag by a fireplace too.
Apart from the prolonged curling, while wearing a leopard scarf and riotous Christmas socks, Cheryl's only other activity of the afternoon was temperature-taking every 10 minutes.
At first she used a new $25 battery-powered device that she rolled across her forehead, but readings were inconsistent. When one said 103 degrees, she ditched it and retrieved an old-fashioned mercury thermometer. Readings were under 101, then began creeping up, a tenth of a degree at a time.
All to be expected, Cheryl thought. Several fellow healthcare workers had experienced the same thing.
Fever is her friend, she said. Fever is training her body for total warfare should an actual COVID virus ever float up her nose and try to colonize her lungs.
My daughter Jenny dropped in. Told that Cheryl was in the throes of her second COVID shot, she wanted to hear all the details. Cheryl had become a medical curiosity.
Cheryl knew there was a way to stop the fever in its tracks, but decided not to take any meds until she got to 101.5. When that happened about 4 p.m., she popped ibuprofen.
Then she got up, assembled a dinner of leftovers and watched an hour of TV before creeping off to bed. At 7:30 p.m.
A night's sleep — and the ibuprofen — worked wonders. At 6 a.m., she bounced out of bed fully recovered but for a red spot on her arm.
She behaved like a super woman risen from the grave. She had a powerful appetite. She radiated high spirits. If a COVID molecule dared drift her way, she would crush it.
WATCH NOW: CALIFORNIA DOG EXPERIENCES RAIN FOR THE FIRST TIME
SEE PHOTOS FROM BOTTLEROCK 2014
Photos: BottleRock, Day 1
Kevin can be reached at 707- 256-2217 or Napa Valley Register, 1615 Soscol Ave., Napa, 94559, or kcourtney@napanews.com.