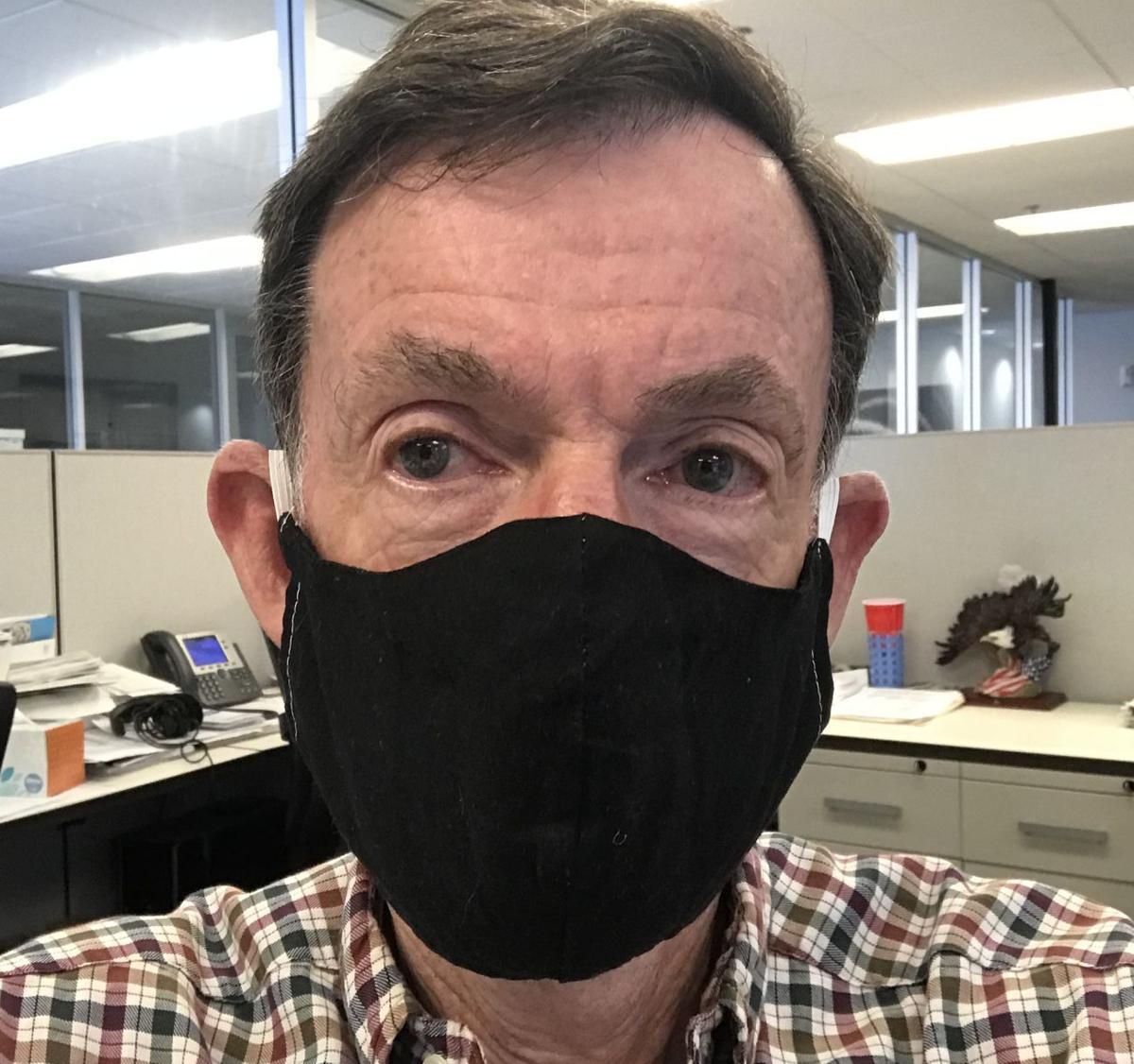 This COVID business can sap a person of initiative. Haircuts don't count if everyone else is shaggy. Same with dressing sharp.
I assure you that Register journalists sheltering at home aren't strutting around their kitchen tables in their finest. I still show up in the newsroom each morning, but dress up for Tim and Barry? I think not.
It's especially important in this stressful time to maintain personal health. With COVID on the prowl, this isn't the time to slack.
A year ago I didn't take vitamins. Today I'm popping a vitamin or two every day.
I don't want a B12 deficiency to give COVID the idea that it can just march on into my weakened corpus.
I'm taking a statin too. It's meant to tame bad cholesterol and protect against heart disease.
Would a statin defend me against COVID? Probably not. But if I were under COVID attack, I wouldn't want to fight back with a weakened heart at the same time my lungs were on the ropes. You hear what I'm saying?
Thus, I jumped the gun last week and tried to renew my statin prescription. Turns out I was a day early.
Your insurance doesn't cover early refills, the pharmacy told me. Early birds pay an out-of-pocket $333.
And if I wait a day? Then the statin would be free.
I turned my next day's pharmacy trip into a real shopping outing. I first swung by a grocery to get cilantro and a bag of confectioner's sugar for Cheryl who was planning a birthday dinner for her first-born.
Since I'm not the household's regular shopper, I did some recreational gawking at what others were putting into their carts.
The woman ahead of me in line was buying a dozen items, including half a fruit pie, a carton of ice cream, four mini-bottles of wine, luncheon meat and a bunch of over-the-counter pills for allergies and what not.
Her choices made sense to me. We all need a cart of comfort in these COVID times.
When I got home, I informed Cheryl that it's possible to buy a half pie for a two-person household such as our own. Pretty cool, yes?
Cheryl said she knew this. But no, she wasn't in a pie-eating mood.
I didn't sulk. Just knowing they sell half pies made me feel good.
Doubling down on health care, on a single morning last week I visited a periodontist at 7 a.m. and my eye doc three hours later. Boom, boom ... and I still helped put out the next day's paper with grossly dilated pupils.
Health care provider are COVID fanatics. I had to slather on the hand sanitizer at each office, have my temp taken, answer health questionnaires and wait in rooms that had been stripped of all magazines and much of the seating.
My regular dental hygienist was unrecognizable. Full-on face shield, a N95 mask tightly strapped beneath.
I wanted to say, "You poor soul," but I didn't have to. She could read my eyes.
This is what you have to wear? I asked. Yes, she said. "All day."
When I took off my mask so she could go to work, I felt I was committing an indecent act. Removal seemed to say, Here, let me exhale all over you.
She knew how to defend herself. She turning on an air purifier and had me swish a mouthful of sour virus-killing solution for 30 seconds. For the rest of my appointment, I felt I was being worked on by an astronaut circling in outer space.
At the eye doctors, I sat on a waiting room chair marked by a placard that said "clean and sanitized." Somehow this made me feel germy.
During my exam, the optometrist wore a soft mask and wasn't shielded. Relatively speaking, her humanity shone forth.
And unlike at the dentist, I didn't have tools jammed in my mouth for the better part of an hour. While she worked, I could chat and discharge the anxiety that comes from having one of my key senses scrutinized so closely.
When I say "chat," I don't mean normal chat. My words were muffled through my cloth mask.
Apparently my mask didn't fit tight enough. The optometrist tightly taped it to my face so I wouldn't fog up her ocular devices.
Kevin can be reached at 707- 256-2217 or Napa Valley Register, 1615 Soscol Ave., Napa, 94559, or kcourtney@napanews.com.