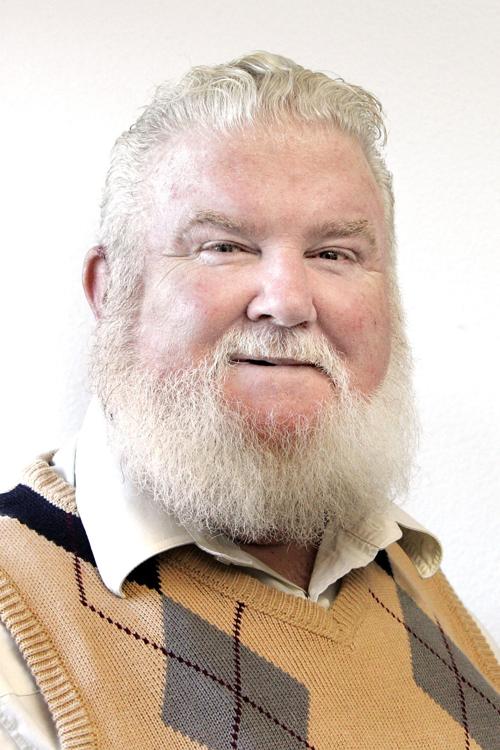 The Department of Veterans Affairs estimates there are approximately 571,000 veterans with some form of dementia.
These vets and their families face a great many challenges, especially financial. Many are unaware that help may be available through the U.S. Department of Veterans Affairs.
Two programs can provide a monetary benefit to veterans – compensation for service connected disabilities and wartime pension.
Compensation is paid when the VA determines that a disability is related to military service and it is paid based on severity, ranging from $140 to $3,050 per month. Additional special monthly compensations may apply raising the maximum to well over $7,000 per month.
There have been many studies the last few years linking Alzheimer's and other forms of dementia to post-traumatic stress disorder (PTSD) and traumatic brain injuries (TBI).
This means that if a veteran has PTSD or TBI that can be related to military service, and the veteran develops dementia, the VA may be able to grant service connection for dementia as well. This can lead to substantial monetary and health care benefits.
This is not a simple process, and I strongly urge the use of a veteran's advocate knowledgeable in this type of claim. The Napa County Veterans Service Office is available at no cost.
By the way, this type of claim is called "secondary" – the VA can grant benefits for a medical condition that was caused by a service-connected disability. For example, a vet with a service-connected left knee disability could eventually suffer right knee issues. With a medical opinion supporting it, the VA can grant service connection for right knee on a secondary basis.
The other potential source of monetary assistance is the wartime pension program. This is meant for vets who served at least 90 days active duty, with at least one day service during a time of war (World War II, Korea, Vietnam or any time after August 2, 1990). This is a financial assistance program for vets with very low income or high medical expenses.
To qualify, the veteran (and spouse if married) cannot have more than $127,061 in monetary assets (not counting the value of residence, car and "stuff"). The veteran had to have been discharged under other than dishonorable conditions.
There is a maximum payable benefit of roughly $2200 per month for a married veteran, or $1881 for a single vet. The amount paid is based on the household income and qualifying medical expenses.
Veteran-owned businesses
The Napa County Veterans Service Office is developing a list of veteran-owned businesses in Napa County. If you have information regarding any businesses owned by veterans, please email information to vets@napavets.com or call 707-253-4558.
Honoring women veterans
The VA Northern California Health Care System is presenting the Women's Health Military Women Appreciation Day event on Oct. 19, advertised as "A Day of Fun and Camaraderie." The appreciation event has been held since 2013 honoring the contribution of military women who served or are serving our country. Military women of all military branches will be recognized for their sacrifice and contributions.
The 2019 Military Women Appreciation Day event will be on Oct. 19 from 8:30 a.m. to 2:30 p.m. at the Vallejo Veterans Memorial Hall. The event will include many vendors and providers offering services and support to women who served in the military. No reservations are needed.
'Thank you for your service'
I hear that a lot each day. People see a veteran walking around, or riding in a chair, wearing a ball cap or a T-shirt indicating a branch of service or a period of war ("Vietnam Vet"), and they offer their thanks.
That's gratifying. Those who served our country deserve recognition. Please don't let it stop there, though.
There are more businesses in Napa County that can be called "vet friendly" because they offer discounts or special services to veterans. If you run a local business, please consider doing this if you're not already. Put a sign in your window, "We welcome veterans." I'll bet your business increases. Also, please call us at 707-253-4558 so we can add your business to our list of vet-friendly places.
If you are looking for quality employees, please give extra consideration to those who have served their country. They have a lot to offer. They have proven to be reliable and have great ability to learn new skills. They are often highly trained, and excel in a diverse population. Veterans have a much stronger ability to accomplish things in difficult conditions. They have a greater "life experience". They know how to be in the right place at the right time, ready to do the job.
Veterans can be trusted. They've been responsible for equipment often worth millions of dollars, often at a young age. And more important, they have been responsible for the lives of their fellow service people. They have earned trust and respect, often under incredibly difficult circumstances.
The Napa County Veterans Service Office can answer questions and help veterans and their dependents apply for the many benefits that are available. We have a one-hour orientation to benefits every Tuesday afternoon at 1:30, and host the Vet Connect program linking vets to benefits on the second Thursday of each month from 9 a.m. to noon. We're located at 650 Imperial Way in Napa, and can be reached by phone at 707-253-4558 or email vets@napavets.com. Please visit us on the web at napavets.com.
Be the first to know
Get local news delivered to your inbox!