Planned Parenthood has been in the news a lot lately, and readers haven't been shy about sharing their opinions regarding the Napa City Council's decision to create a buffer outside the Napa Planned Parenthood that prohibits shouting and various "harassing" acts within 30 feet of entrance.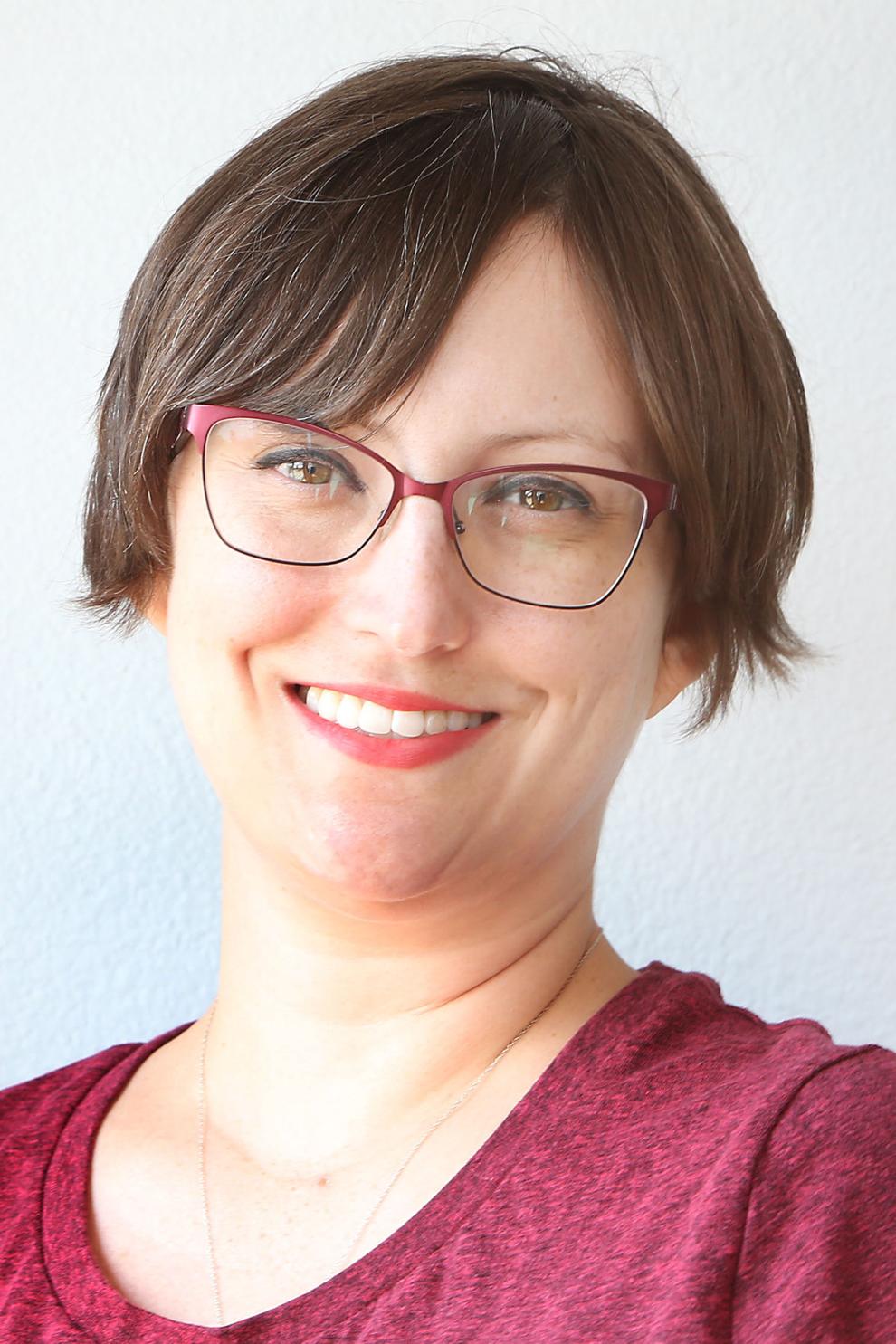 Our readers got into heated discussions on Facebook, and the conversation also unfolded in print in letters to the editor.
I'm not going to weigh in on the city council's decision. I'm just going to share my story. Planned Parenthood was there for me when I didn't know where else to go, and I have been an avid supporter ever since.
My story isn't an abortion story, so put your pitchforks down. Just hear me out.
Nearly 100 people emailed the council before Tuesday's second vote affirming the new ordinance that will create a buffer around the Planned Parenthood clinic on Jefferson Street.
After graduating college, I was working part-time at a community newspaper. I didn't have any health benefits, so my Dad kept me on the family health plan. It wasn't a big deal ... until it was a big deal.
A few months after I moved back home, the factory where my Dad worked announced its pending closure, and my family could feel the shadows of home foreclosure creeping silently toward our doorstep if my Dad couldn't find new work. My Dad made the difficult choice of cutting me from the family health plan, so that we could bank more money to stay in our home as long as we could while we figured things out. 
There was no family discussion. He knew my Mom wouldn't allow her daughter to go without healthcare, so he made the tough decision on his own and told us on a Sunday morning before the Super Bowl. Awkward. 
My Mom cried, but I didn't have time for tears. I was on several medications, and my prescriptions were only going to get me so far. I needed to make a plan.
I knew I could forego my antidepressants. It wasn't ideal, but I could manage and get by on the strategies I'd learned in counseling. My biggest concern was my birth control pills. 
When I was in college, I was diagnosed with endometriosis (Translation: My uterus hates me and punishes me with intense pain and cramping beyond your typical PMS fare). Birth control pills helped regulate my periods and significantly reduce the pain I experienced. I know — too much information — but going on "The Pill" was a life-changer for me. I was no longer delirious with pain two weeks out of every month. After years of pain, I finally felt normal.
The thought of going back to that pain was not an option, so I made an appointment with Planned Parenthood.
How are you coping with the stress brought on by the coronavirus pandemic? Columnist Samie Hartley shares her story.
I remember feeling nervous and even a bit embarrassed. I also felt scared. I didn't know what would greet me outside Planned Parenthood. I'd heard stories and seen clips on the news. I didn't want to be shamed or heckled. I just wanted to be able to live a life without pain. 
When I arrived, there were two demonstrators outside. Two older women stood about 10 feet from the doorway. They held signs. One of the women held a sign covered in graphic photos depicting abortions. The other woman had a sign that was much simpler. It was pink, and in black lettering it said: "Want to talk? We will listen." They stood there in silence. They smiled as I approached the front door, and I acknowledged them with a nod.
The medical providers at Planned Parenthood provided me with a prescription so that I could continue on the birth control pill, and I was grateful. But what surprised me is that it wasn't an in-and-out appointment. The nurse I met with asked me questions about my physical and sexual health, but she also asked me about my mental and emotional health. It was the first time I really felt listened to by a medical professional. We talked for nearly 30 minutes. I talked about the stresses of my family situation, and she offered me resources to contact if I felt I wasn't able to manage my anxiety and depression without my medications. When I remember the compassion she showed me, it brings tears to my eyes. I wish everyone could feel so well cared for when they seek medical care. 
Planned Parenthood was there for me, and it is there for women AND men who seek access to critical health screenings. Planned Parenthood is not Abortions-R-Us, but even if it were, there are several ways to protest their services and stand up for your beliefs without making people feel unsafe and unwelcome. 
We're offering our best deal ever with this Editor's Special. Support local news coverage by subscribing to the Napa Valley Register.
I'm sincerely grateful that the two women outside the Planned Parenthood I visited were passionate but polite. Instead of being intimidating, they offered compassion. As I left the clinic, the women wished me a blessed day. I turned to them and wished them well, and I meant it. Just because we don't agree doesn't mean we have to be enemies. A little compassion can go a long way.
Photos: Planned Parenthood Demonstration in Napa
Horns honked for nearly an hour on Saturday as demonstrators lined both sides of the 1700 block of Jefferson Street just outside Napa's Planned Parenthood.
The two groups – one pro-life, the other pro-choice – differed in opinion, size, and volume. The pro-life rally was one of 200 "Defund Planned Parenthood" demonstrations happening across the country on Saturday.
Samie Hartley is the Napa Valley Register online editor. Simple & Sassy runs every other Sunday. She can be reached at shartley@napanews.com.